You may not know this already, but there are multiple ways to subscribe to blogs.
The two most popular methods are to subscribe via email like I usually do.  When you elect this method, you receive an email in your in-box whenever a new post is published for a blog you subscribe to.
Another popular method is to use a blog reader service. However, there are a lot of blogs that I choose to follow using a subscription service, especially when the blog doesn't offer a way to subscribe via email.
When you elect this method, you follow the blogs you like using a third-party service like bloglovin' or Feedly.   These services are especially useful for a few different reasons.  First, many people don't like to subscribe via email — they don't want to clog their email in-box with notifications from blogs — therefore, they use a subscription service.  Secondly, there are some blogs that just don't offer a "subscribe via email" option so using a subscription service is your only option.
All subscription services are basically the same:  You log in to that service whenever you want to read new blog posts, after you sign up to using that particular service, of course.    Some are free (like bloglovin') and others are not (like Feedly).  Most services allow you to "like" blog posts, you can follow blog owners and individuals if you like their taste in blogs, you can organize blogs by subject matter (or however you want to organize them), and on and on.
When I first started using a blog reader service, I signed up for probably the most popular service out there right now:  bloglovin'.    I really liked their interface, and I liked the fact that I could take ownership of my blog and determine how many people have subscribed to my blog using bloglovin'.
I still use the latter functionality today, but I've switched to Inoreader as my personal blog reader service for one huge reason.
I made the switch because, let's all admit it, life is busy and crazy and time is always in short supply.  I'm not the most efficient when it comes to reading the blogs I subscribe to.   After starting to use bloglovin' I noticed that posts were missing from my blog feed, and that seemed strange to me, because I knew that certain bloggers published new blog posts on a weekly basis, so why was I seeing only a few weeks of new blog posts?  Well, it took a little digging, but I learned that bloglovin' keeps new blog posts in my blog feed for a short period of time — generally about two weeks or so — and if it I hadn't read them or saved them within that time frame, those new blog posts were deleted from my feed.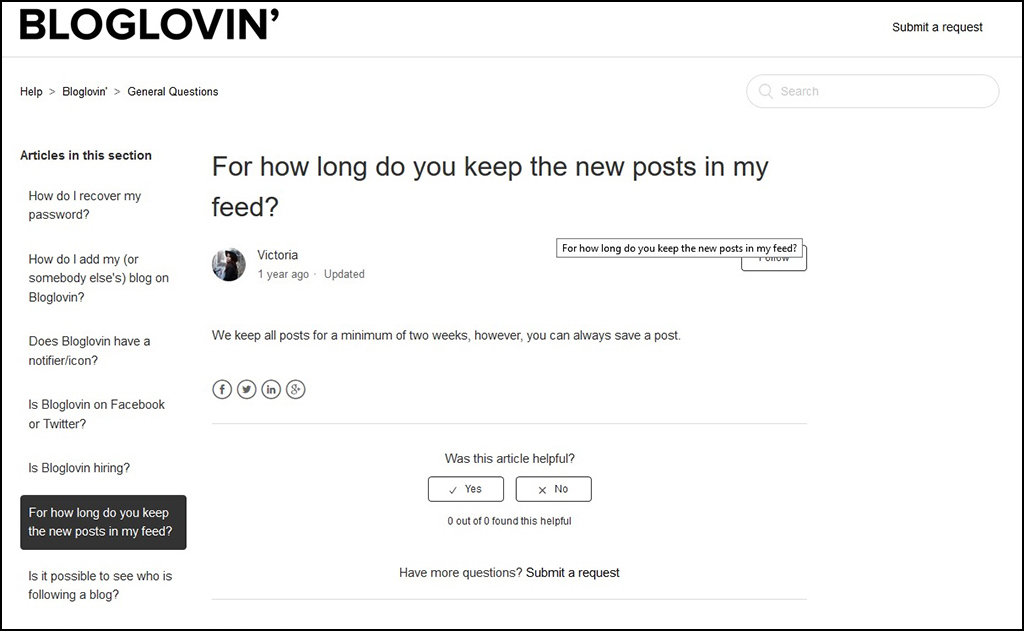 Well, to heck with that I thought!  Two weeks passes by in a flash!  I want to know that a new blog post that is in my feed doesn't disappear within a mere 14 days.
That's when I went in search of another solution, and I found Inoreader and I've been using that service ever since.
[UPDATED AS OF 5/30/17 AFTER CORRECTION RECEIVED FROM INOREADER.]     If you sign up for their free service, like I did, ALL blog posts that are generated after you subscribe to a blog are kept in your Inoreader account.    The counter on top will tell you how many unread blow posts you have.  Once the counter reaches 1,000, it will just show "1000+".  Also, any unread blow posts will be automatically marked as read after 30 days.
I can live with that.
But if 1,000 blog posts is too low a number for you, or if you don't care for the ads, or if you'd like to use more advanced features, Inoreader also offers three premium upgrades from $1.25 a month to $4.99 a month.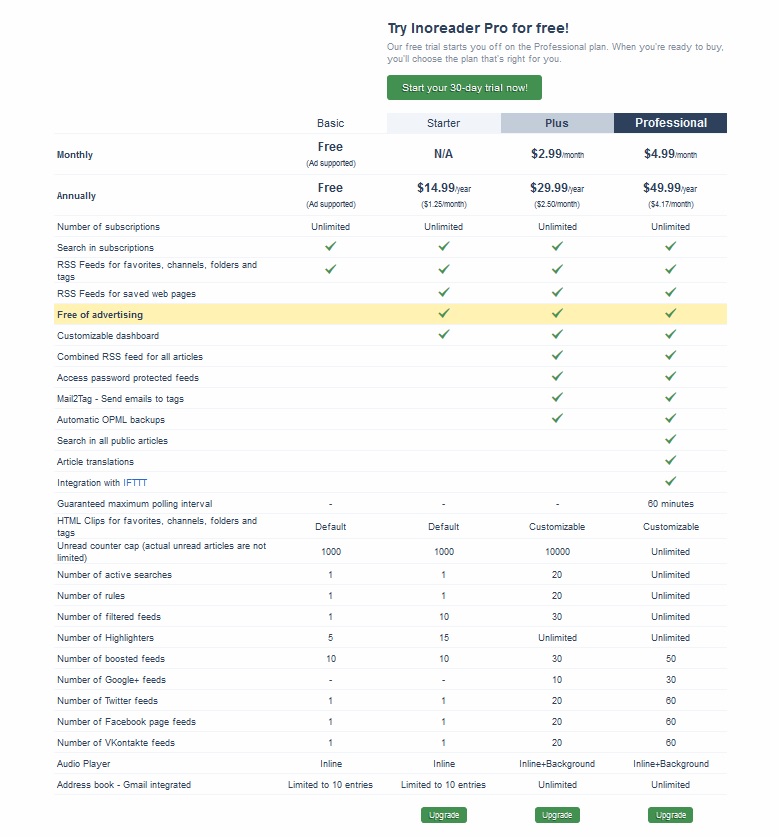 Let me show you the dashboard in Inoreader so that you get a feel for what it looks like and how you can set it up.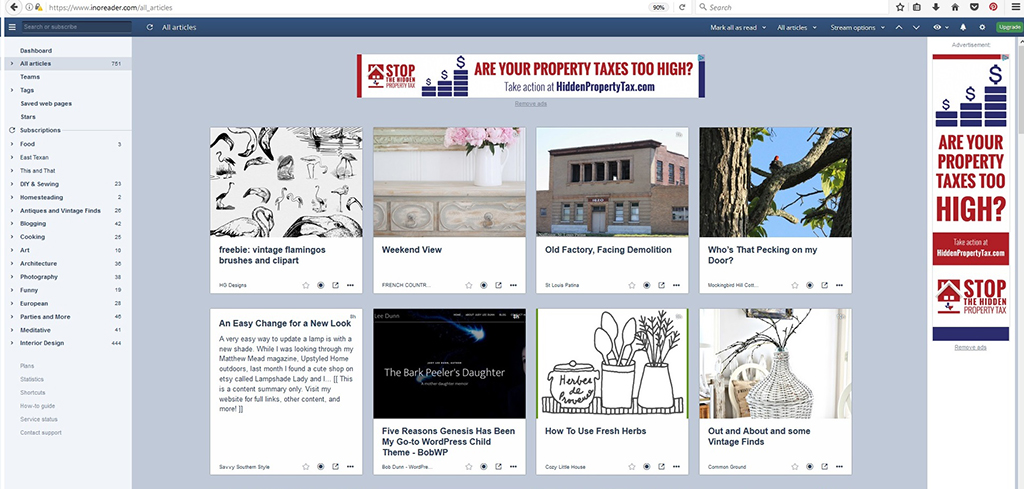 In the left-hand column, you will see that I have clicked on "All Articles". The total unread articles is 751, which means I need to get busy. Below "Subscriptions" are the list of folders I've created for the blogs I currently follow, using the Inoreader service.    If I was to click on "Cooking" for example, Inoreader would show me the 25 blog posts that I have not read from cooking blogs I follow.
The middle of the screen shows a snapshot of the blog posts I haven't read yet.
Another handy tip?  I usually right-click on the blog post title — (for example, "Weekend View") — and open it in a new window.  That way, you can view the blog post on the blog itself (in this example, French Country Cottage).  Once I read the blog, I mark the article as "read" in Inoreader by clicking on the little circle with the black dot below each blog post.     You can just click on the title and view the blog post in Inoreader, but it's not a full-screen view, and I don't like that; thus, why I make the suggestion above.
Anyway, I thought you might like to know the tidbit about bloglovin' and about the service I use.   If you're interested in trying Inoreader, check out their handy video and other helpful tutorials.

Save
Save
Save
Save
Save
Save
Save