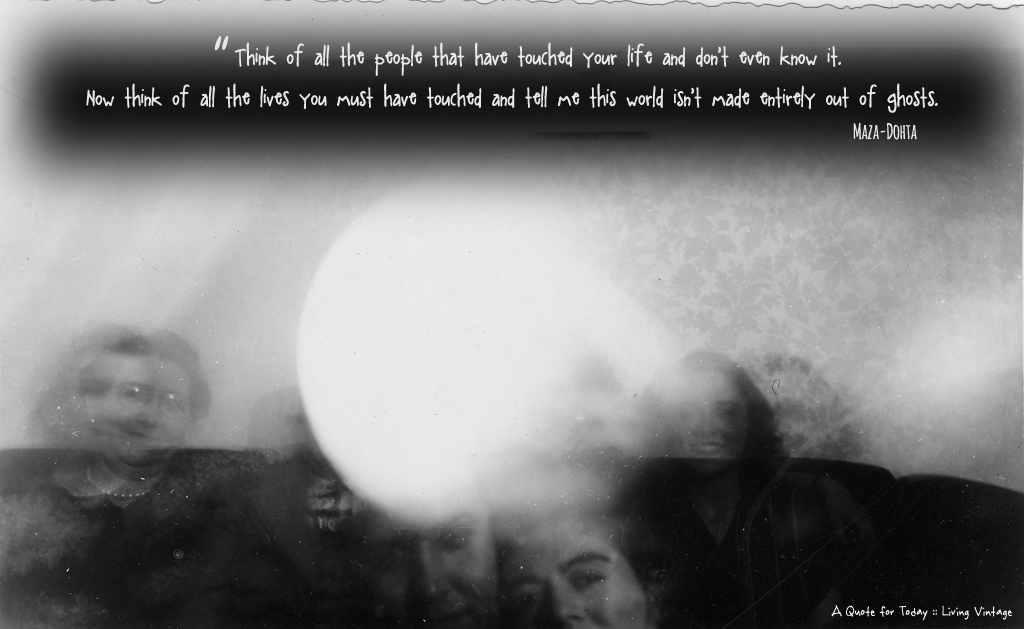 Yes, we all have our ghosts.   I still think of those who have touched my life in a profound way just through a fleeting, happenstance meeting.  Of course, many of my ghosts are from my family and you've heard a little about some of them, including my parents, grandmother, grandfather, and sister.
Who are yours?  I'd love to know.

P.S.  My sincere and heartfelt thanks to William Keckler for allowing me to share and slightly modify his found photograph.  The poetic words are Maza Dohta's and you can find more of her poetry on Twitter and Instagram.
Save
Save
Save
Save
Save