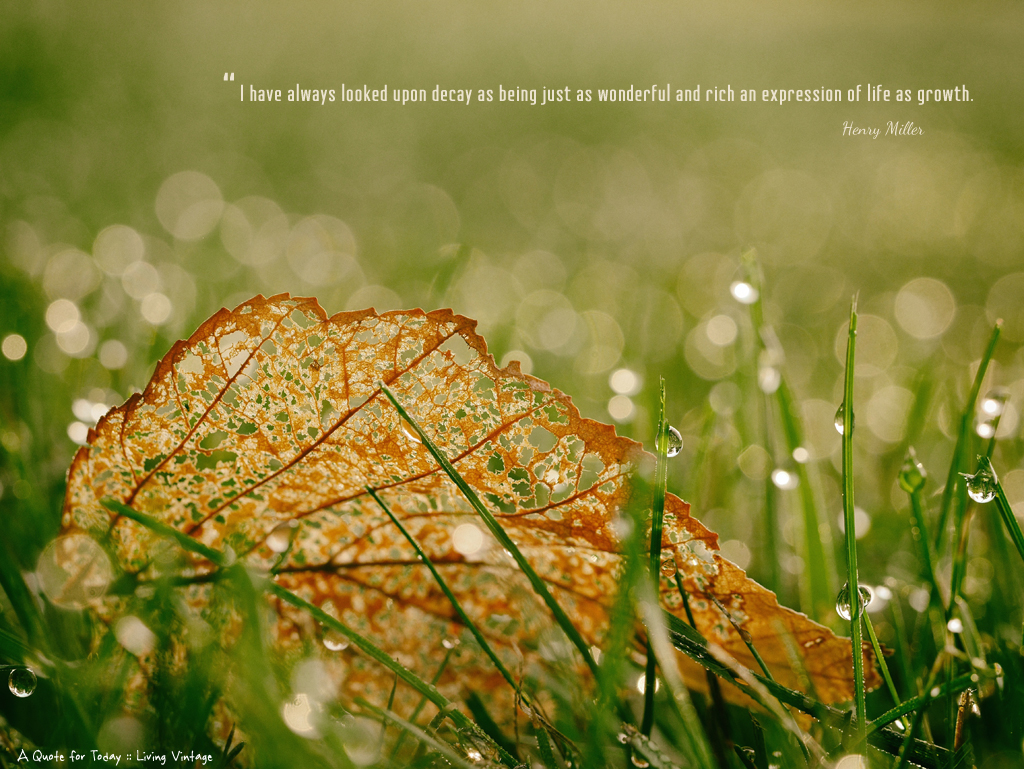 Do you believe this?
On most days, I have to answer "yes".  I love the fall colors but we all know it's a kind of death isn't it.    Also, abandoned houses that have fallen into disrepair can have a moody kind of beauty.
On some days, I have to answer "no".  Aging sometimes does not feel all that wonderful.

P.S. The image is a copyright-free image I pulled from Unsplash.  You can see it here.
Save
Save
Save
Save