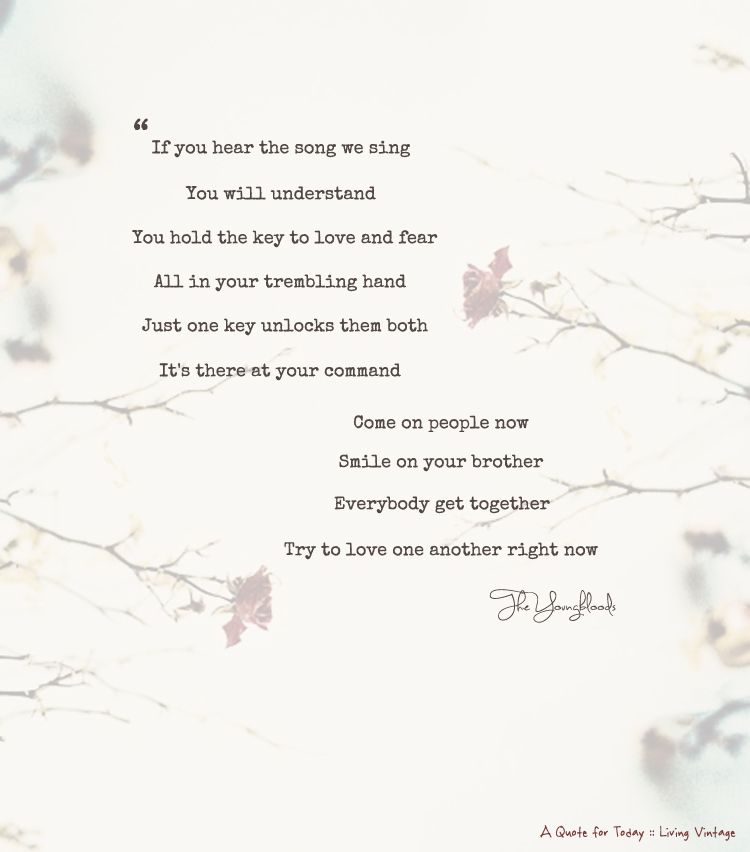 When I heard that two African American men had been shot and killed by police officers last week, I had planned to share an entirely different quote this week.  But then the horrible day in Dallas happened:  five police officers murdered and multiple others wounded.
My heart breaks when I think of all of the lives lost … for what?   No good reason.
I grieve for the families who have lost their loved ones and have a very difficult and painful road in front of them.
I fear for our nation when compassion and brotherhood have been trumped by anger, accusation, and suspicion.
I was at a loss concerning what I would share this week, but then I heard this song.
Please, let us pray for healing and reconciliation.
This is my plea.

Save
Save
Save
Save
Save
Save
Save
Save
Save
Save