A friend recently reminded me that's it been a long while since I shared a good recipe.  She's a huge foodie like me and Mark, and she knows we like to try new recipes all the time, and she was looking for something new.
I immediately thought of these tacos.  We devour them every time we make them, and for that reason it's one of our favorite seafood meals, especially in the summertime when we're wanting a meal with a summertime flavor.
My recipe below if for two adults and can easily be doubled.
Oh, and if you're tempted to try this recipe without the crema, I urge you not to.  It's what makes this dish so good.  I swear it's crack and you could eat it with an old leather boot and declare it was one of the best meals you ever had.

FISH TACOS WITH LIME-CILANTRO CREMA

1/4 cup thinly sliced green onions

1/4 cup chopped fresh cilantro OR one teaspoon dried cilantro (optional)
3 tablespoons mayonnaise
3 tablespoons sour cream
1 teaspoon lime zest
1 1/2 teaspoons lime juice, preferably fresh
1/4 teaspoon salt
1 garlic clove, minced
Taco Ingredients:
Any Cajun seasoning
4 very small tilapia fillets (or other similar thin fish, such as flounder)
4-5 corn tortillas
1 cup shredded cabbage
1.  Preheat the oven to 425 degrees (or use a skillet to cook the fish).  We like to use our cast iron skillet for this recipe.
2.  Prepare the crema.  If using dried cilantro, be sure to let the wet ingredients hydrate the dried cilantro a sufficient period of time.  30 minutes or so should be fine.
3.  Sprinkle cajun seasoning on both sides of the fish.
4.  If baking the fish, place the fish on a baking sheet coating with cooking spray.   Bake for 9 minutes or until fish flakes easily when tested with a fork.   If cooking the fish in a skillet, add 1/2 tablespoon of cooking oil — just enough to coat the bottom of the pan — and allow it to heat up.  Add the fish and sear it on both sides.
5.  Warm the flour tortillas according to the package directions.
6.  Divide fish evenly among tortillas, and add cabbage and crema.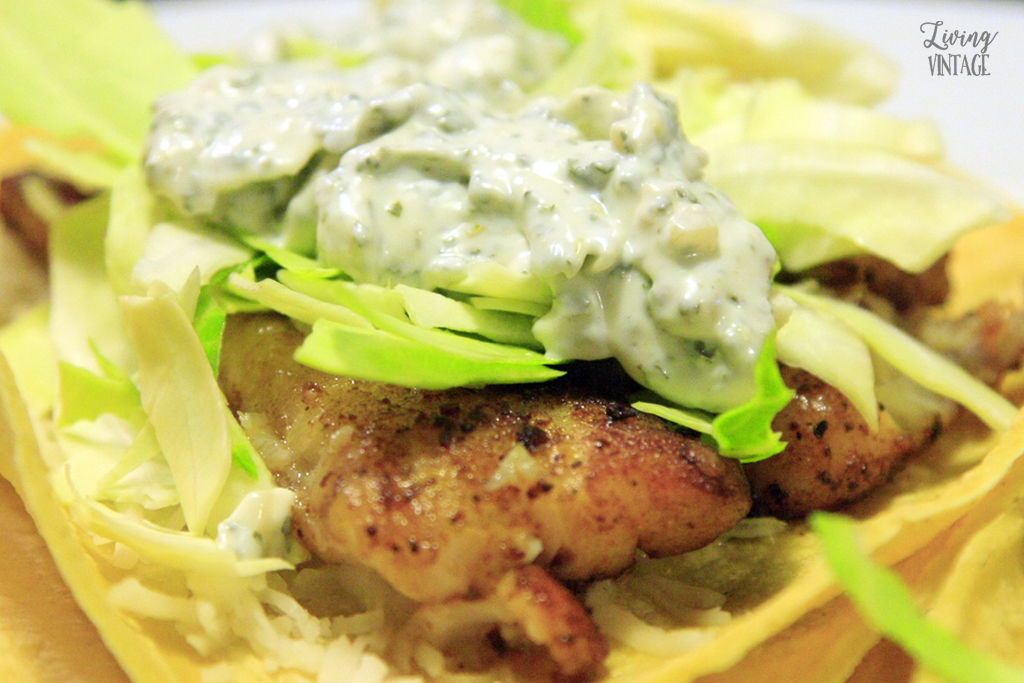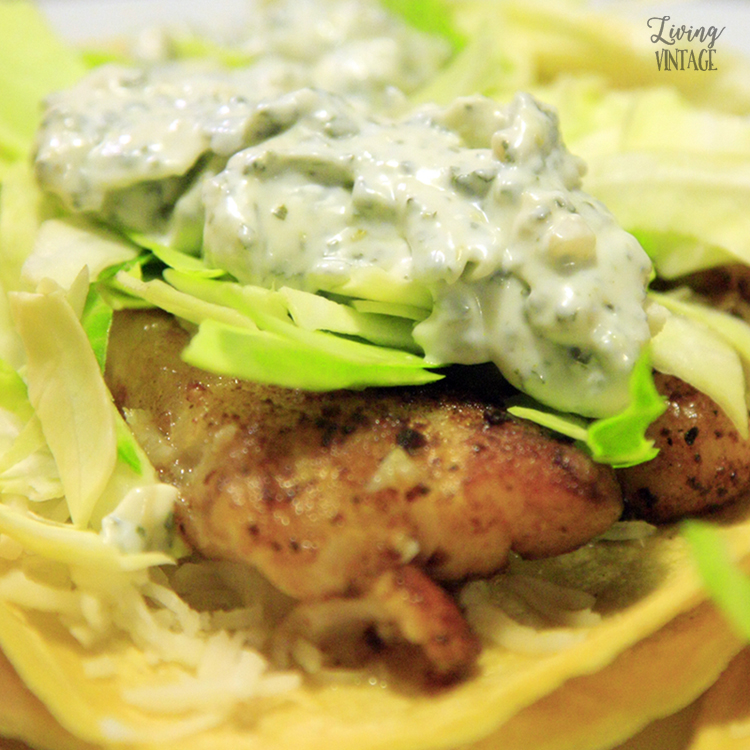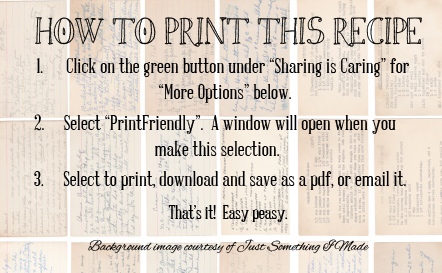 Save
Save
Save
Save
Save
Save
Save