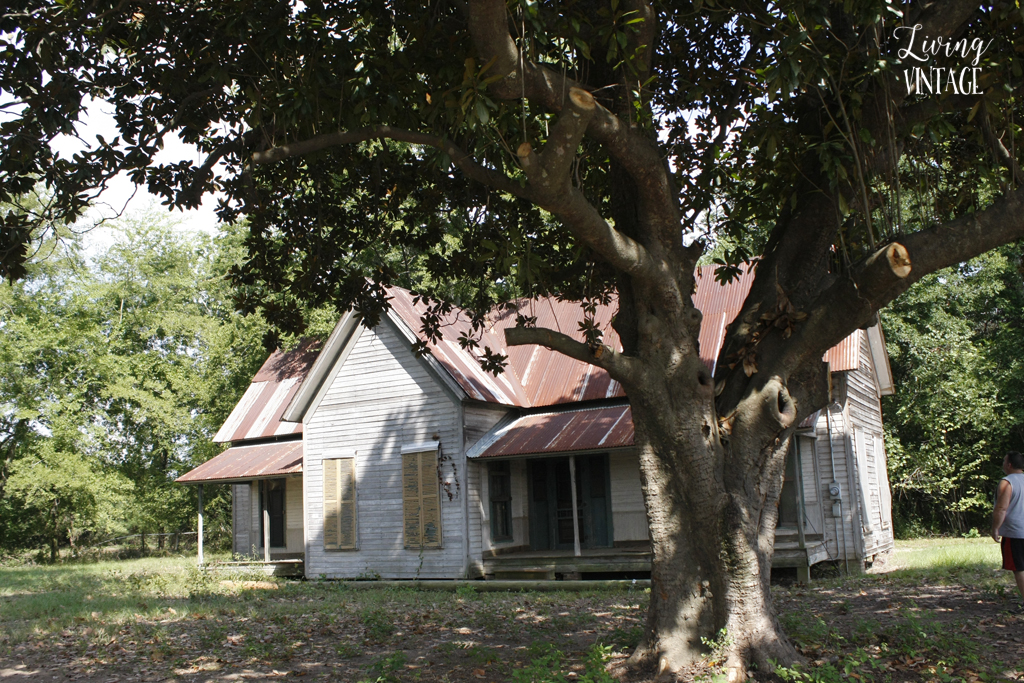 Because we are searching for our next old house to salvage, I followed up on a house we had looked at over a year ago.
It was an absolutely gorgeous old house, but we just weren't ready at the time to commit to taking it down.  Storage was an issue, and I didn't see the point of taking it down, just to watch the salvaged materials slowly rot underneath tarps in our backyard.
Especially considering that the house was in overall decent shape.
I called last week about it, and the owner said that it was no longer available.   I can only hope that means that someone bought it and plans to renovate it.
I can't even bear to think that someone might bulldoze it.
So, I wanted to show you photographs of it, because it really was incredibly stunning.  I remember gasping the minute I saw it.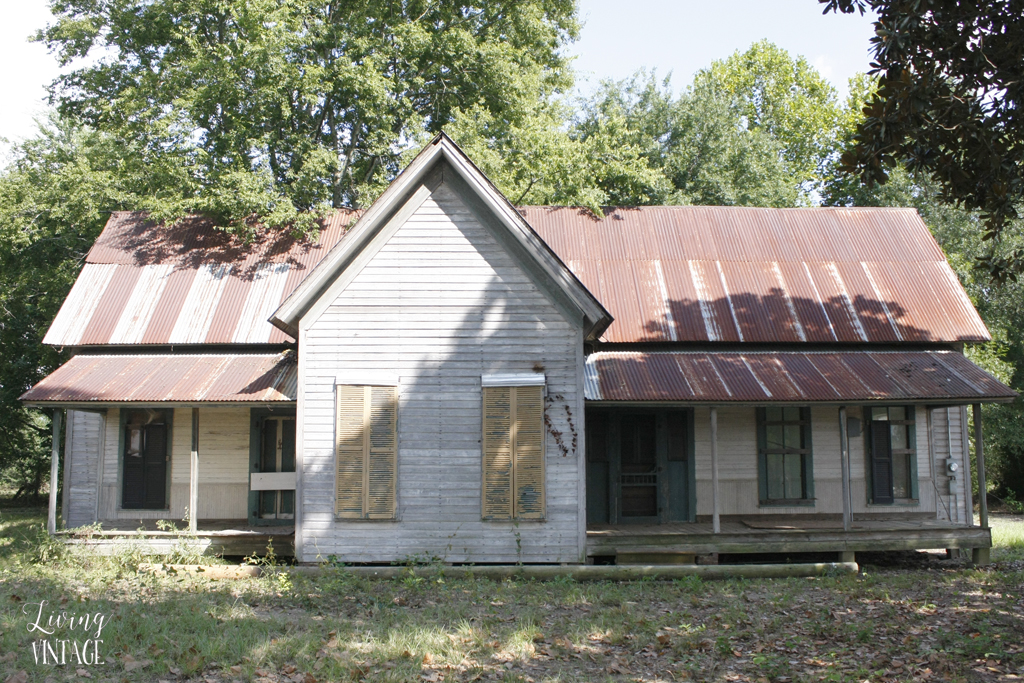 The house was full …. full! … of beautiful old painted and unpainted beadboard.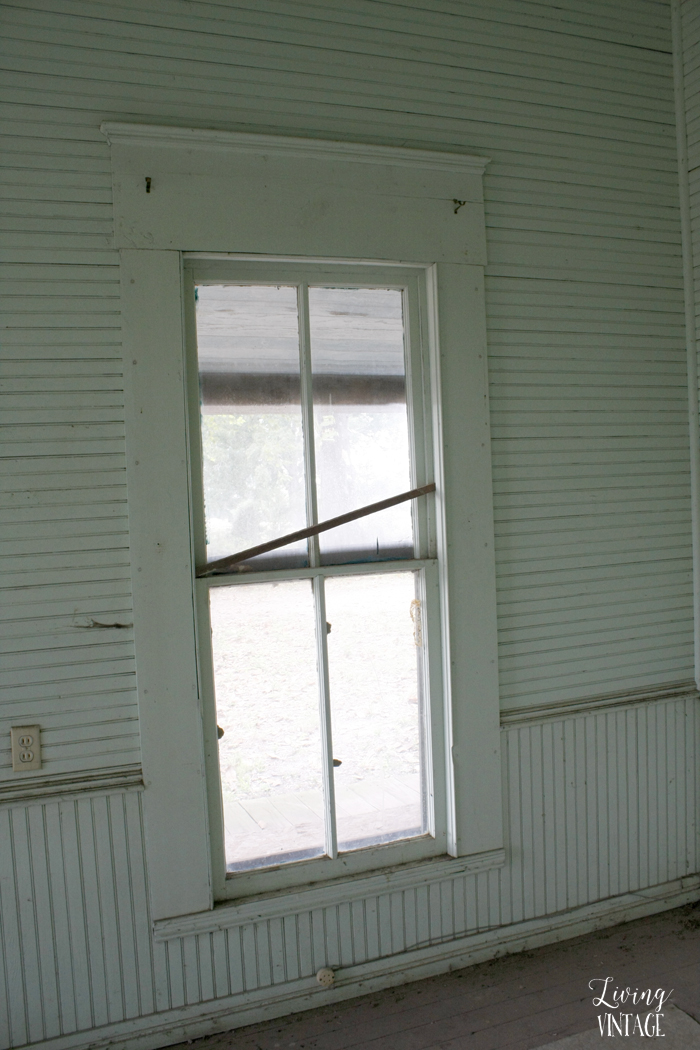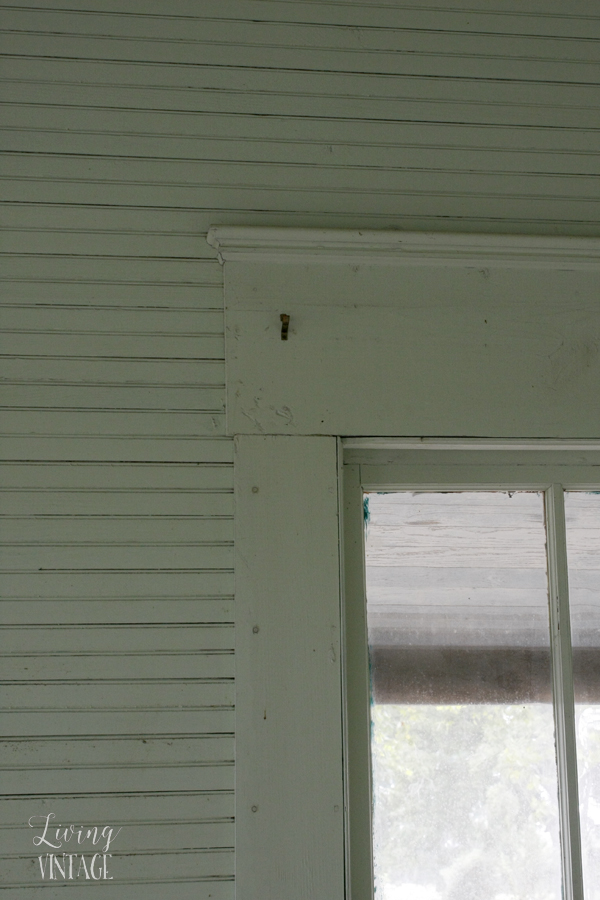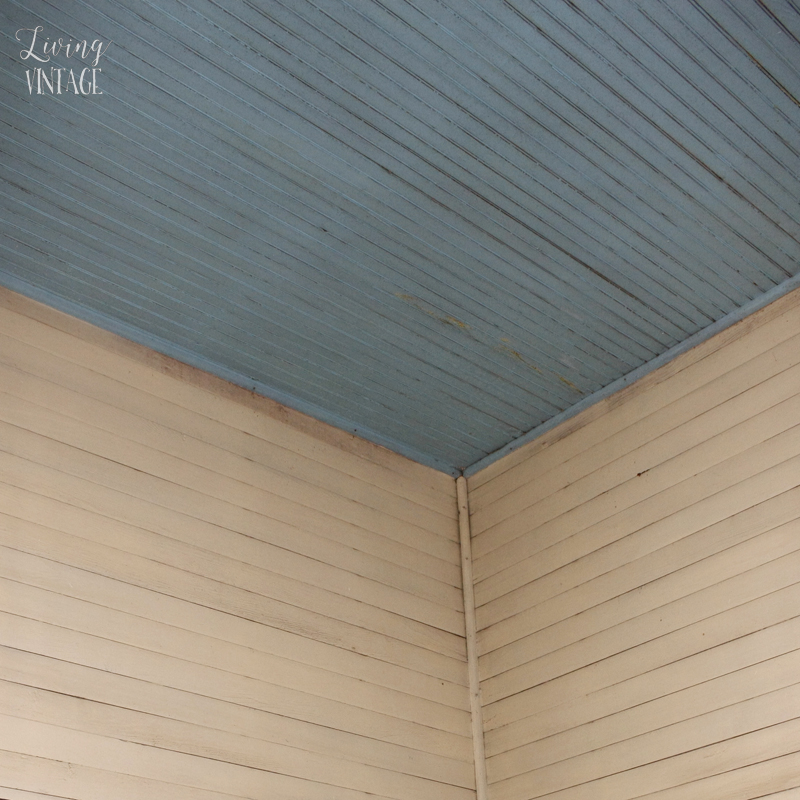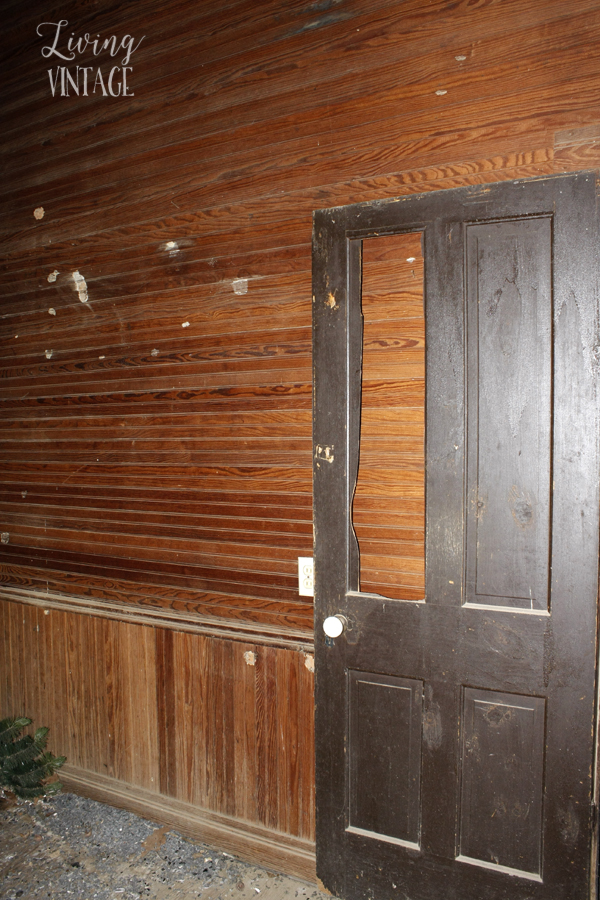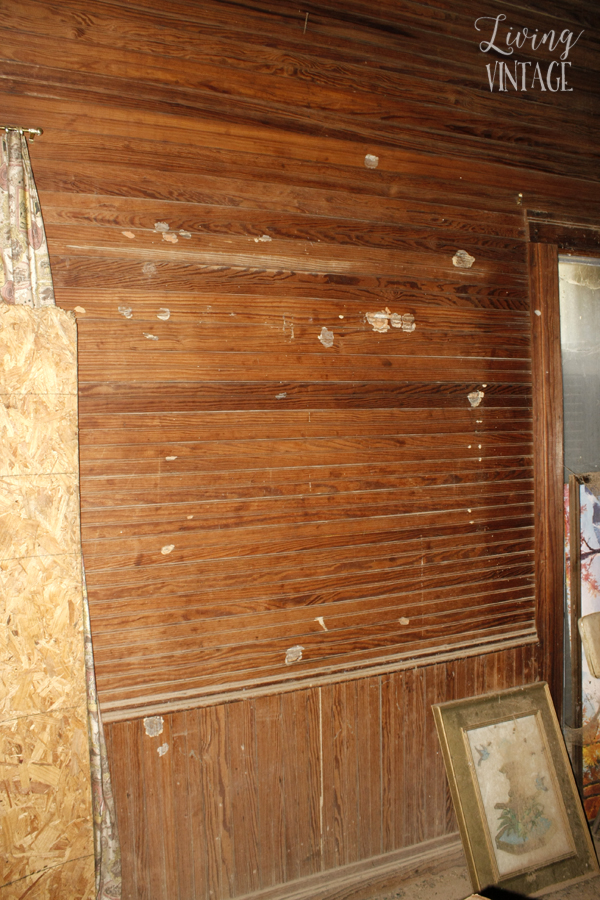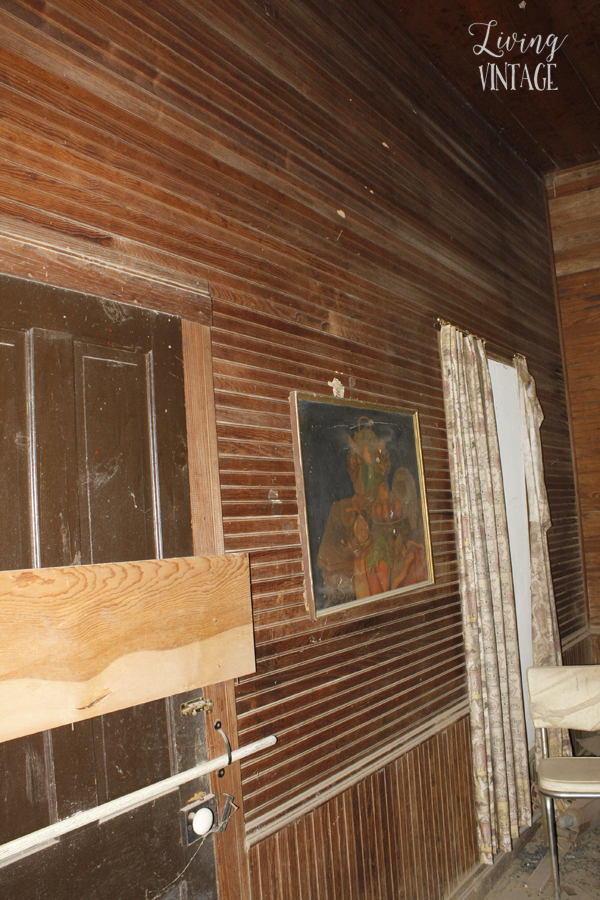 It also really pretty details:  doors, light fixtures, and old hinges.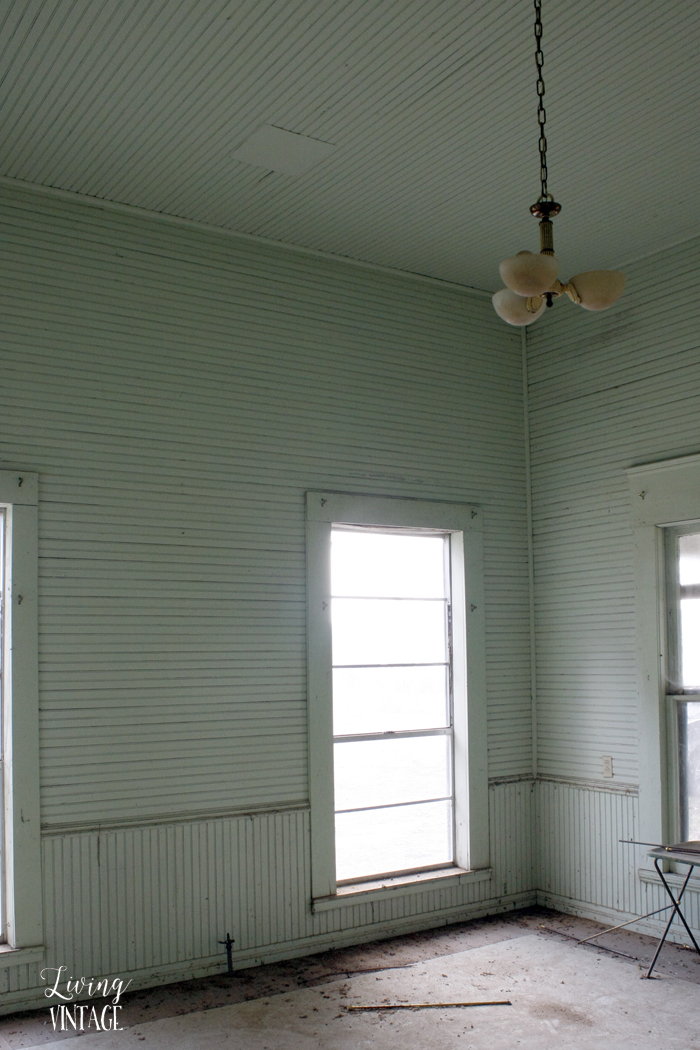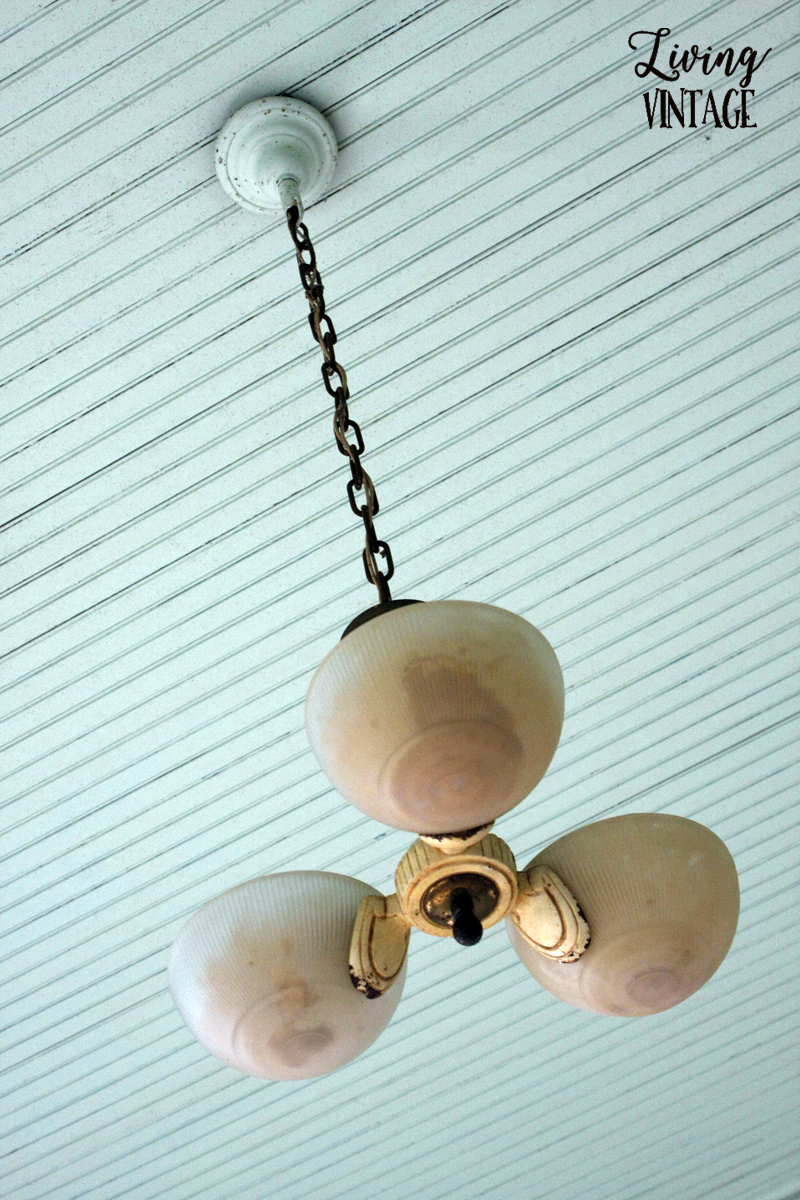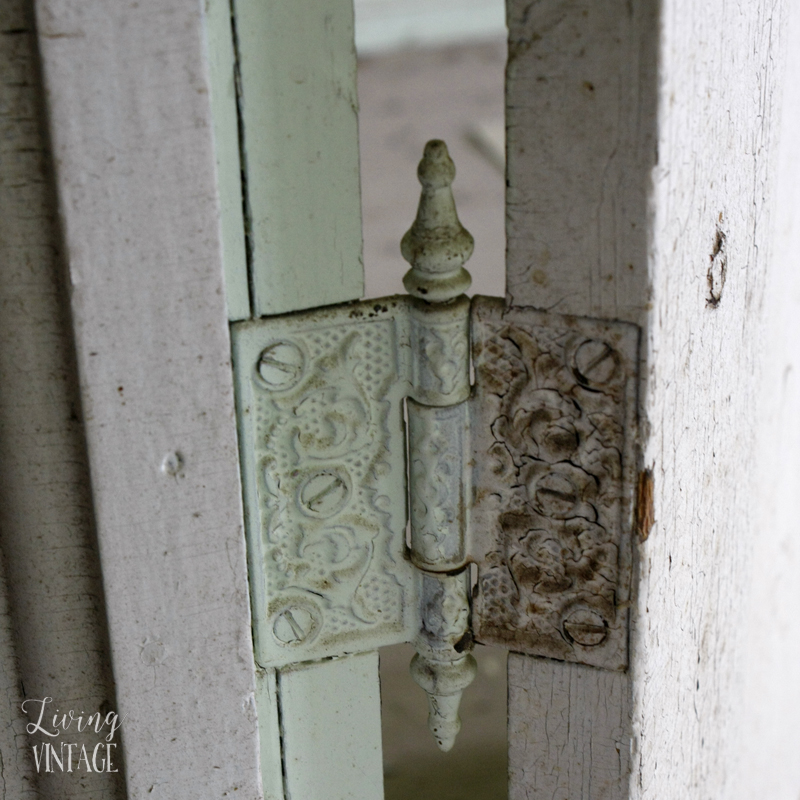 And the ceiling boards on the porch were the prettiest shade of blue you ever saw.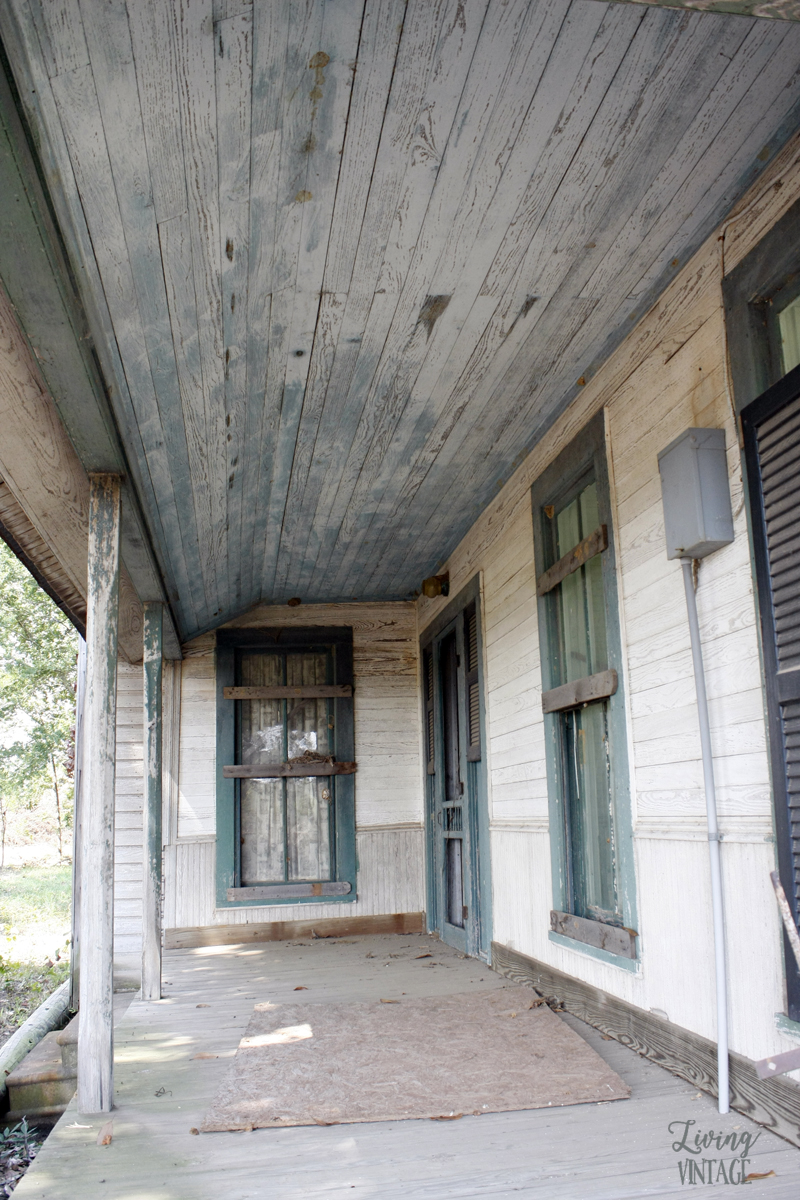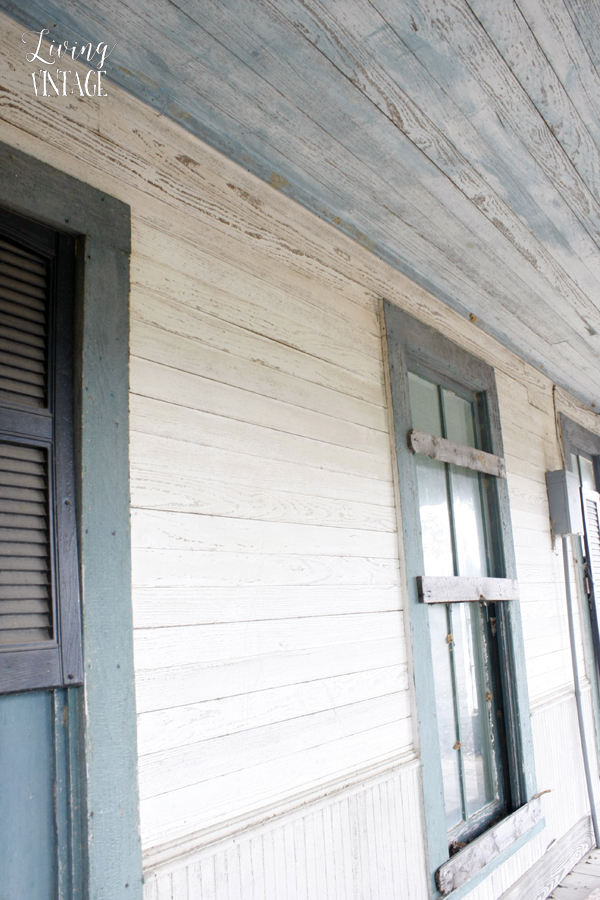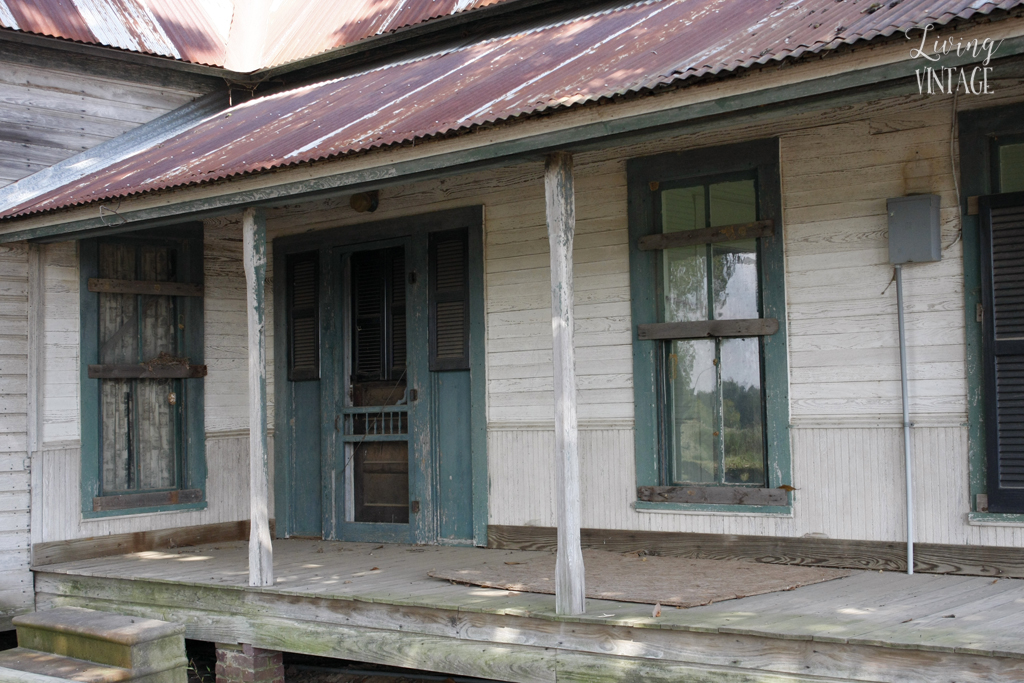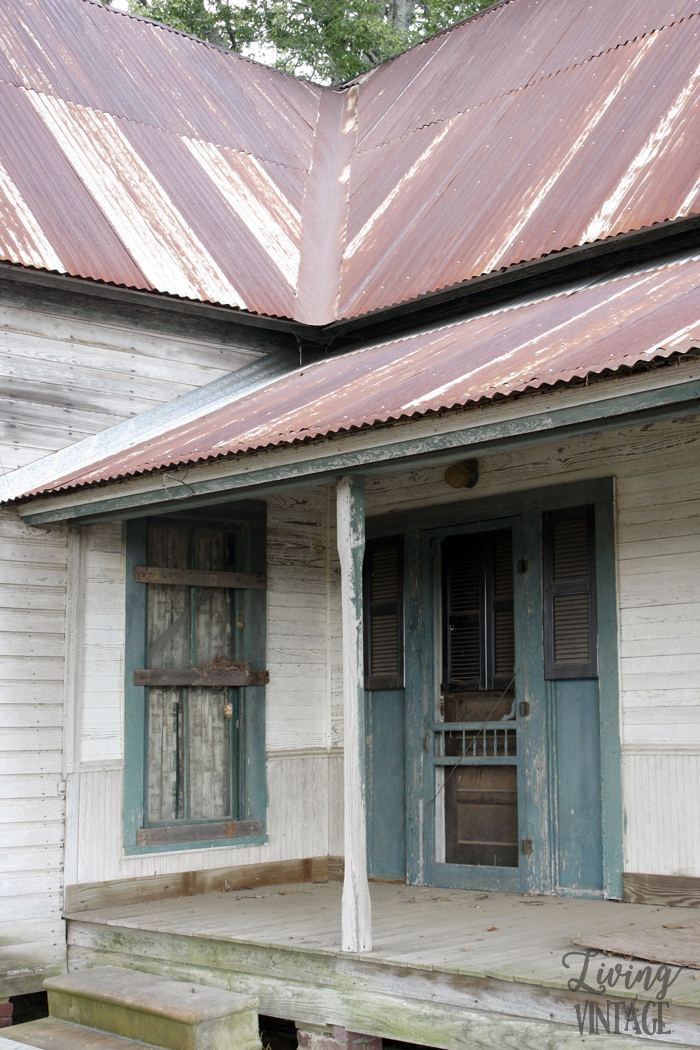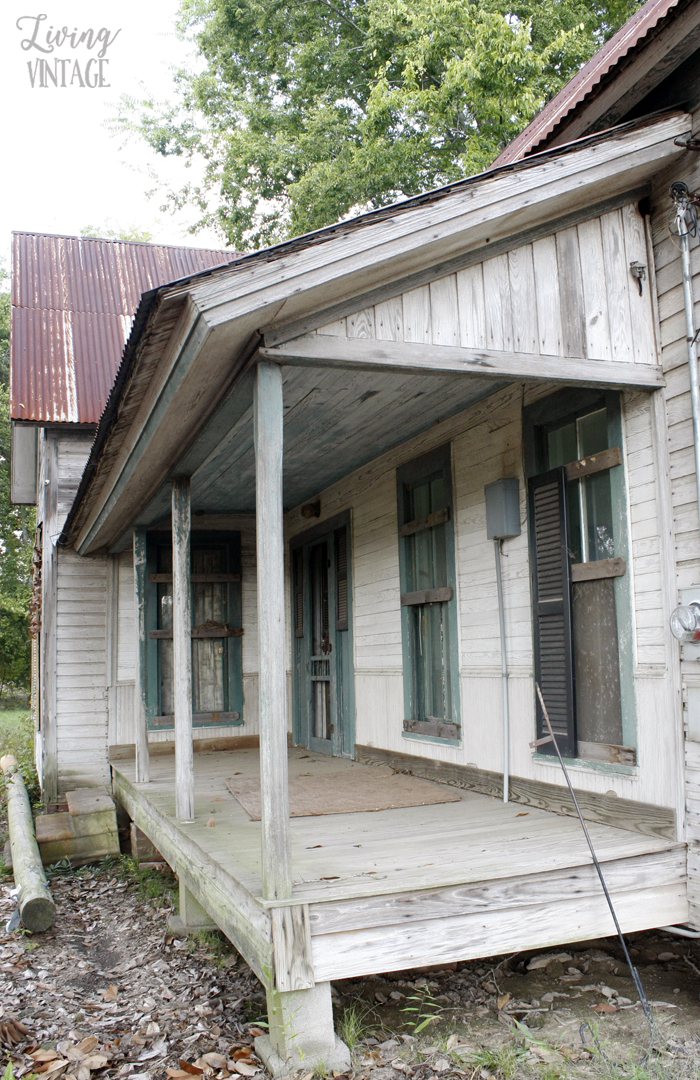 What's that old expression … you snooze, you lose?
That would apply here.
I'm afraid I will always regret passing on this one.