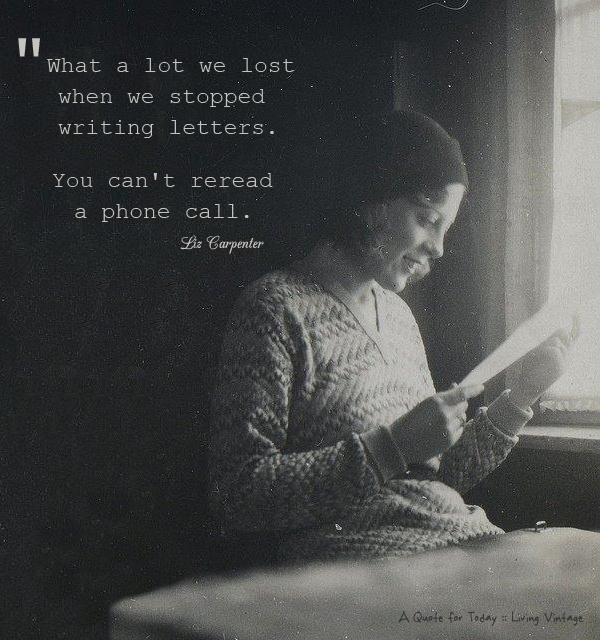 I'm one of the worst people when it comes to writing letters.    Admittedly, I'd rather send an email or make a phone call.    It's just so much quicker and easier . . . and instantaneous!
Yet, I have a box full of letters that I've kept my entire life — letters from my mom, birthday cards from her or my sister, Christmas letters from extended family, and letters from deceased loved ones — and I still re-read them occasionally.
I don't think I could ever throw them away!

P.S.  A big "thank you" is extended to Mark Wilkinson who allowed me to modify and share his wonderful image.
Save