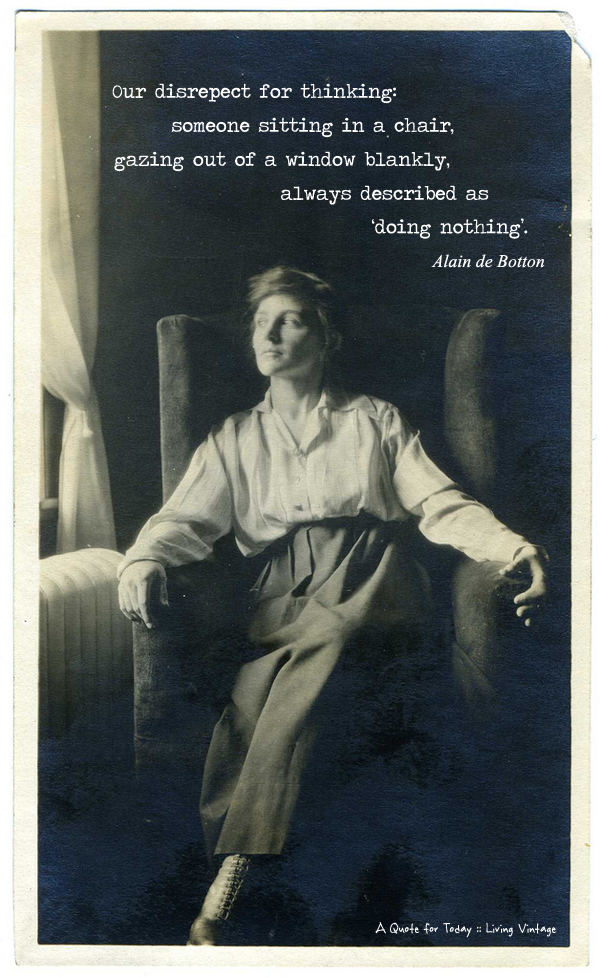 I admit it.  Like a lot of people, I get the major 'guilts' when I am just sitting around, doing nothing.
My first thought is always:  get up and do something!  I have always, always felt . . . driven, like I need to be productive at all times.    That only seems to get worse as I get older — I am very aware of the clock ticking and the passage of time . . . and with each passing day, I have less time to accomplish everything I'd like to, both personally and professionally.
But, everybody needs downtime, right?  For this reason, it thrilled me to read Alain de Botton's perspective.    I will remember it in those times when I just want to take a break to think . . . or relax . . . or rest.
Also, many thanks to John Van Noate for allowing me to modify and share his wonderful photograph, which I think is the perfect image for the quote.