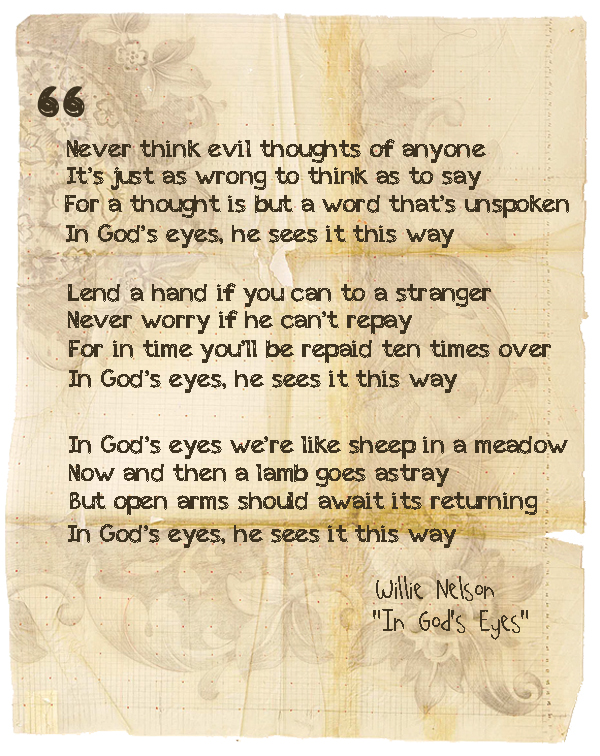 When I was thinking of how I could sincerely thank you all for your so sweet and heartfelt comments to last Friday's post, I thought of these lyrics to a special Willie Nelson song.
I was going through a particularly bad time in my life when I was introduced to this song long, long ago.  Although I've mentioned before that I'm not deeply religious, I was regularly attending Riverbend Church in Austin at the time.
When pastor Bob Lively recited the lyrics, they profoundly touched my heart, and I started to quietly cry.  Grief mixed with joy and hopefulness is the best way to describe what I felt at the time.
Anyway, thank you all for being so very kind.
Happy Easter, too, by the way.