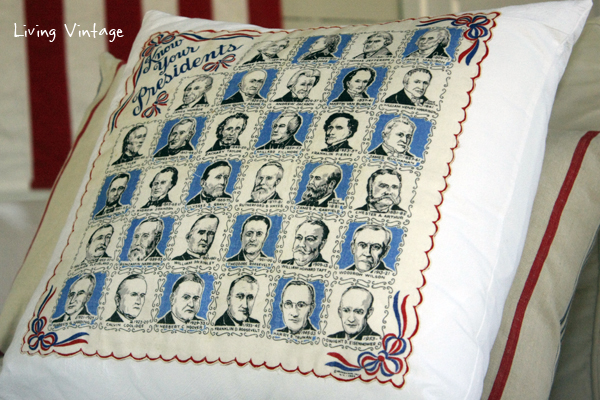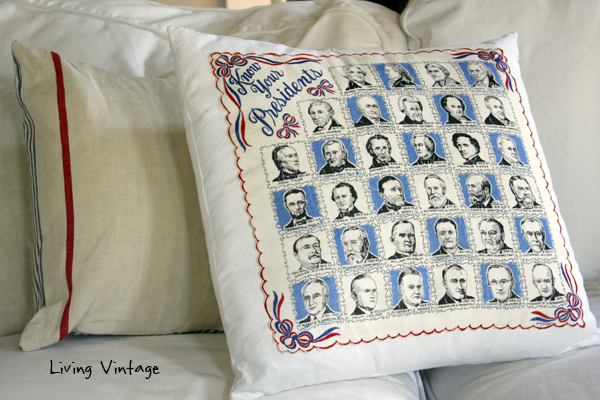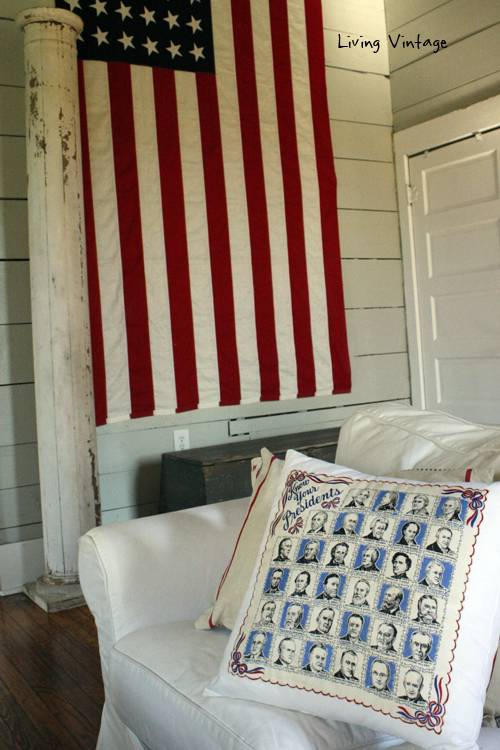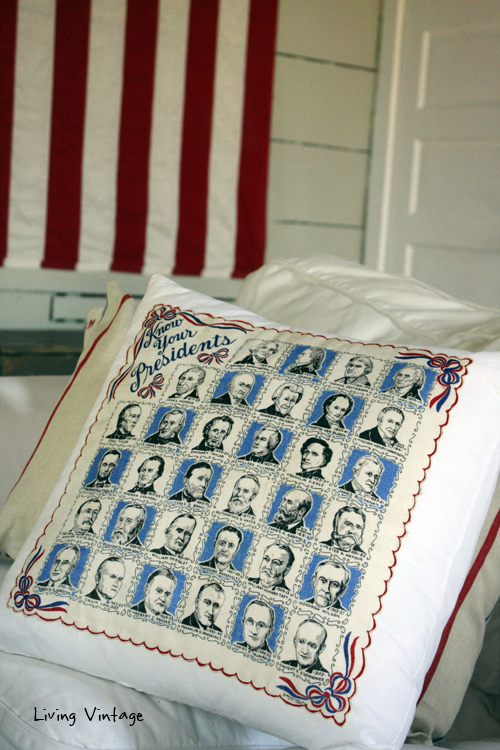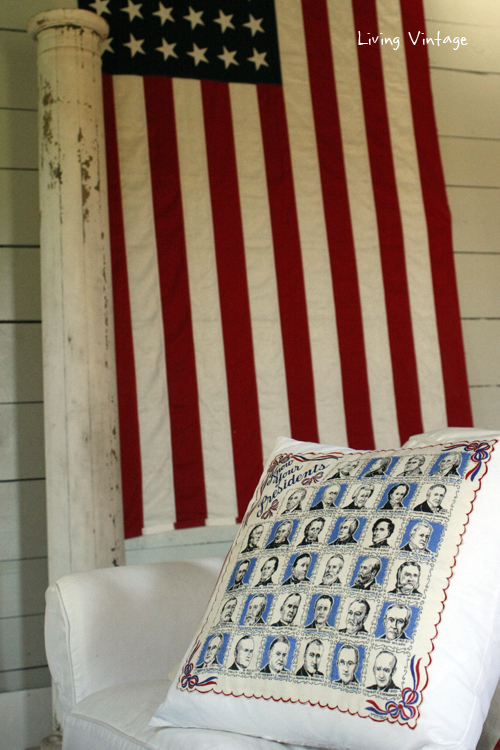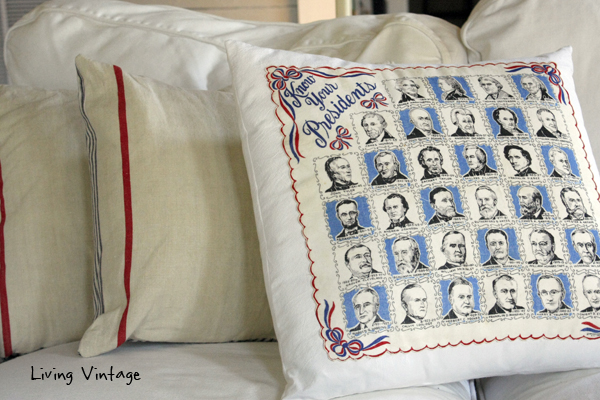 "Know Your Presidents" says the old hankie I recently bought at an antique store in Jefferson.  I knew when I saw it that I'd make it into a pillow.
Of course, I never thought to repurpose old hankies into pillows, that is, until I saw this easy tutorial, so easy in fact that any newbie seamstress like me can make this pillow.
The new pillow looks fabulous in my Americana living room, as I thought it might.
Oh, and this pillow has an envelope back, too.
(Pillows are of no use to me if I can't remove the pillow form to wash the pillow cover!)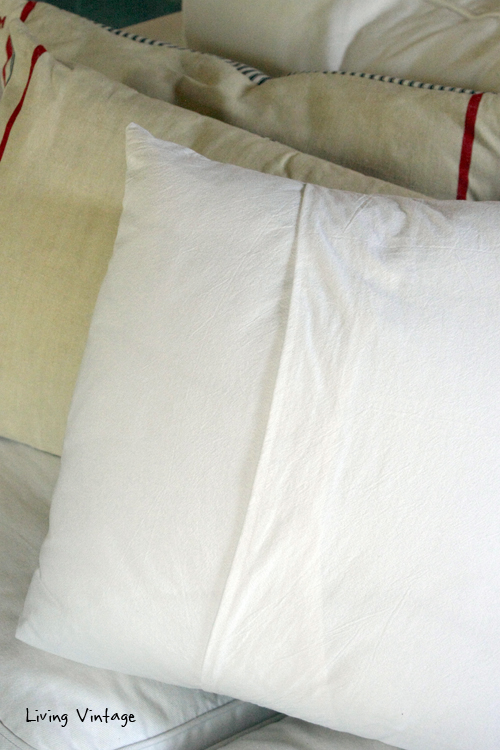 I've discovered a new love of using old textiles to make new creations.  Making more vintage hankie pillow covers are definitely on my "to do" list.