I recently discovered a new design firm on Houzz, and I had to share one of their projects with you.  You know I love when old homes are saved and renovated, and Carl Mattison Design specializes in doing just that.     They do a beautiful job, so much so that I had a hard time choosing just one project to show you.  You'll find links below to check out more of their work on Houzz.
But choose I did.  Here's their Victorian Queen Anne renovation project in Atlanta.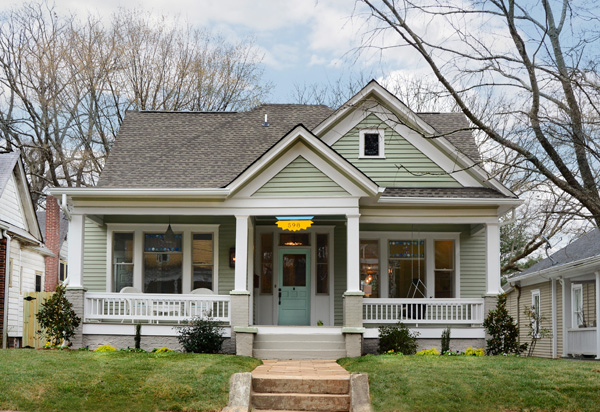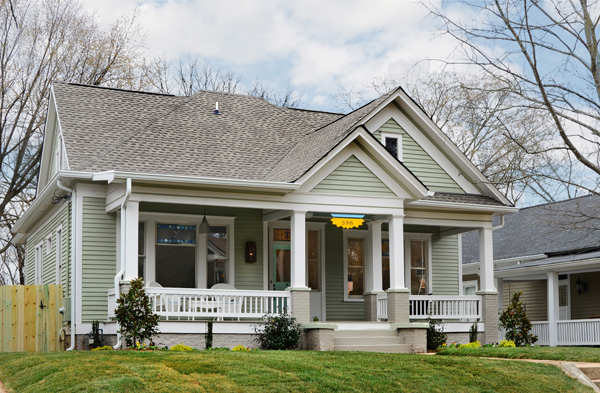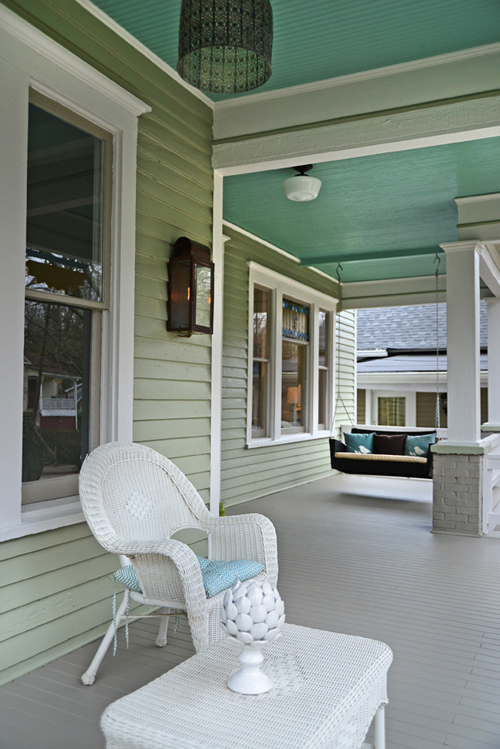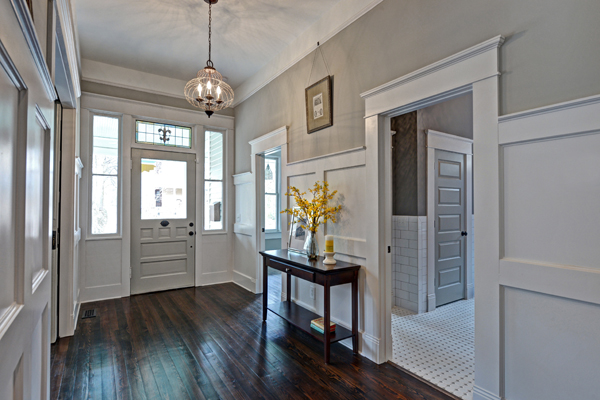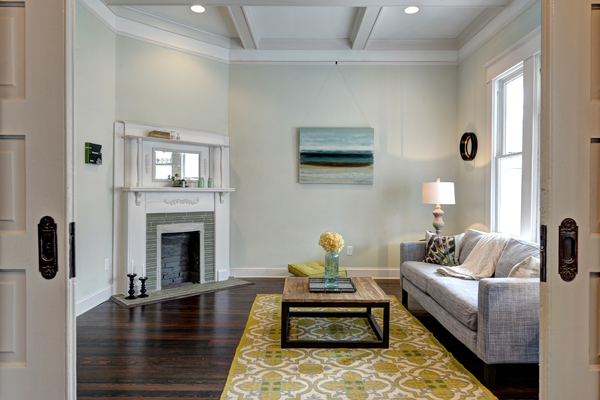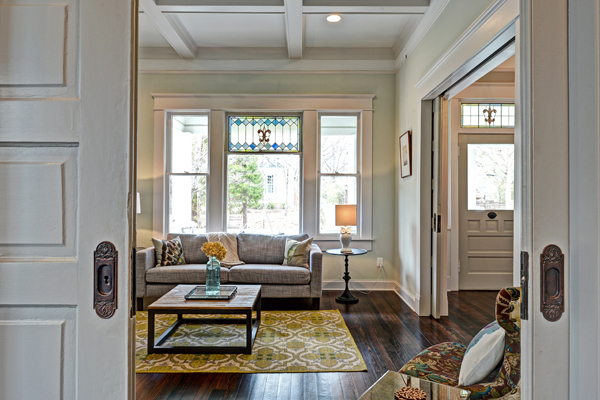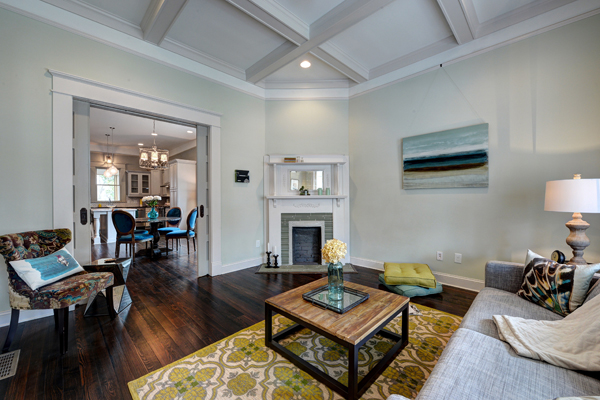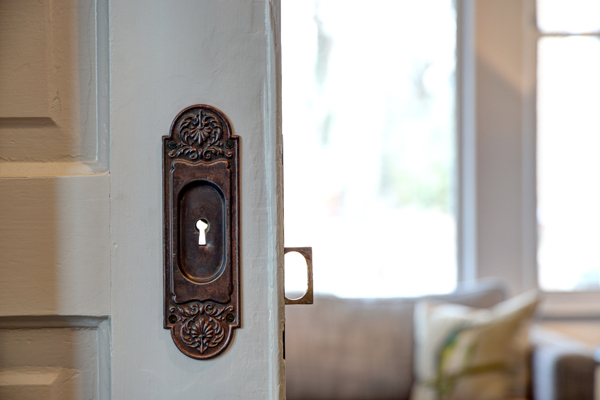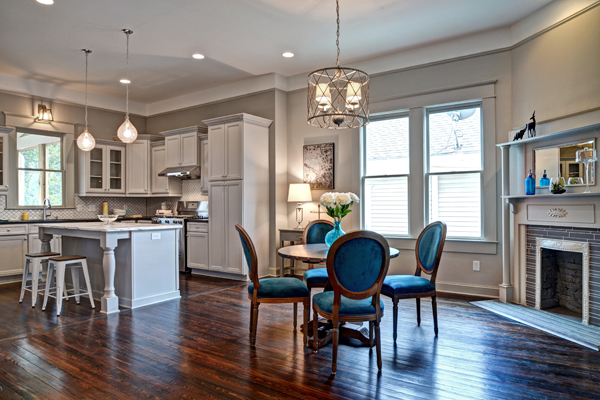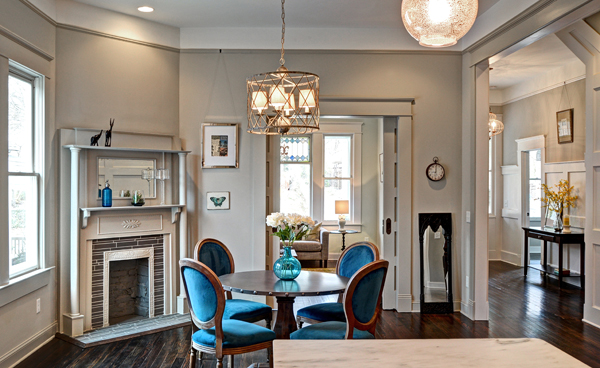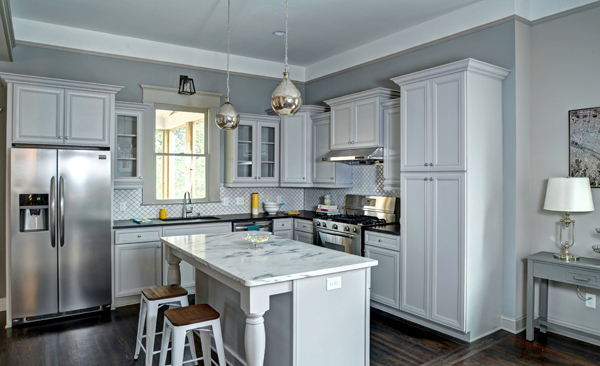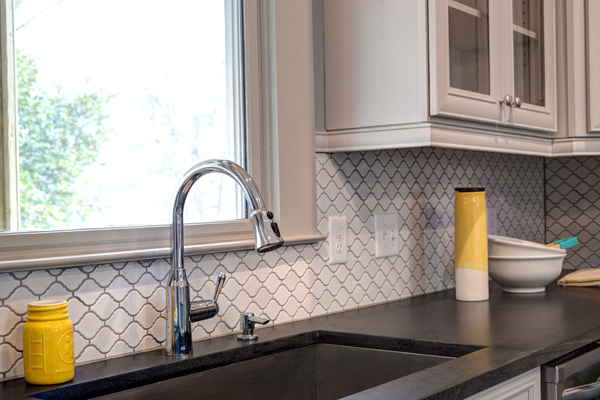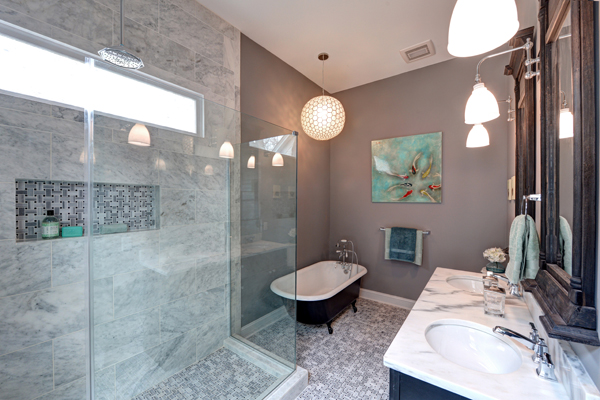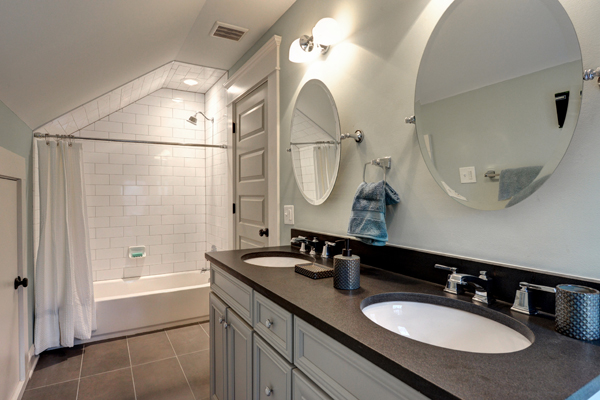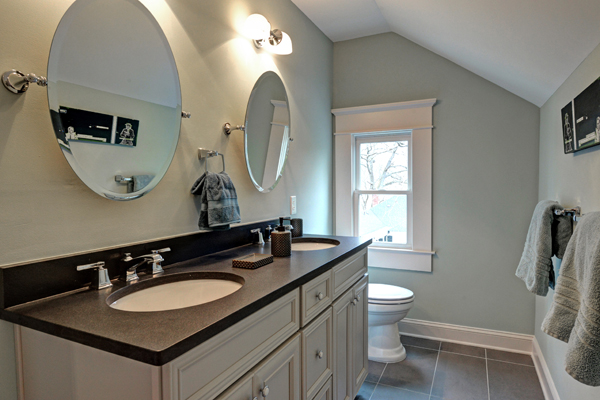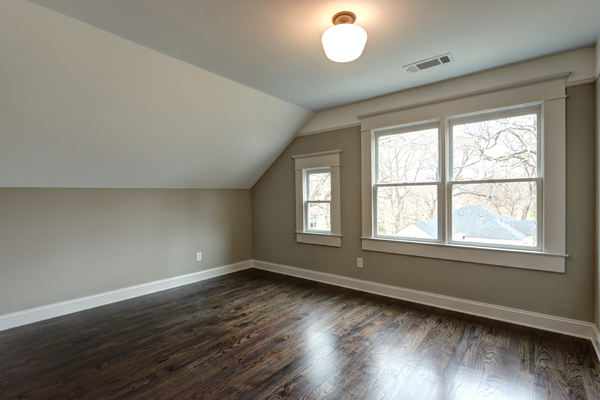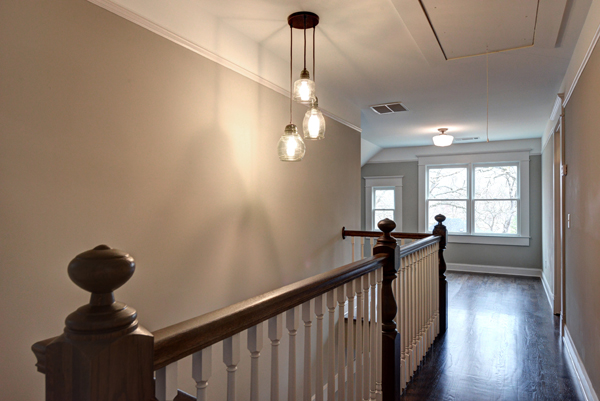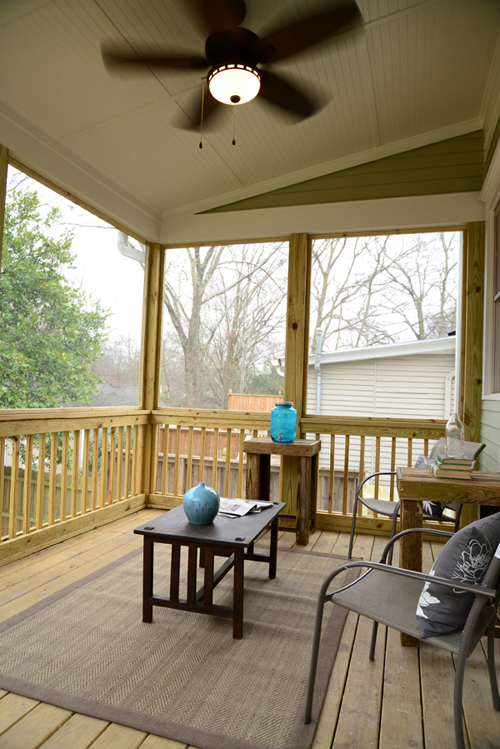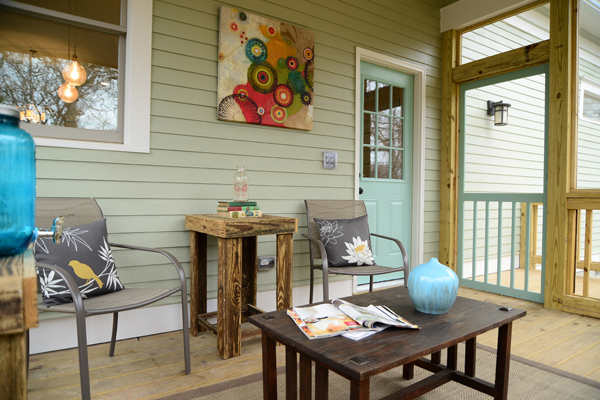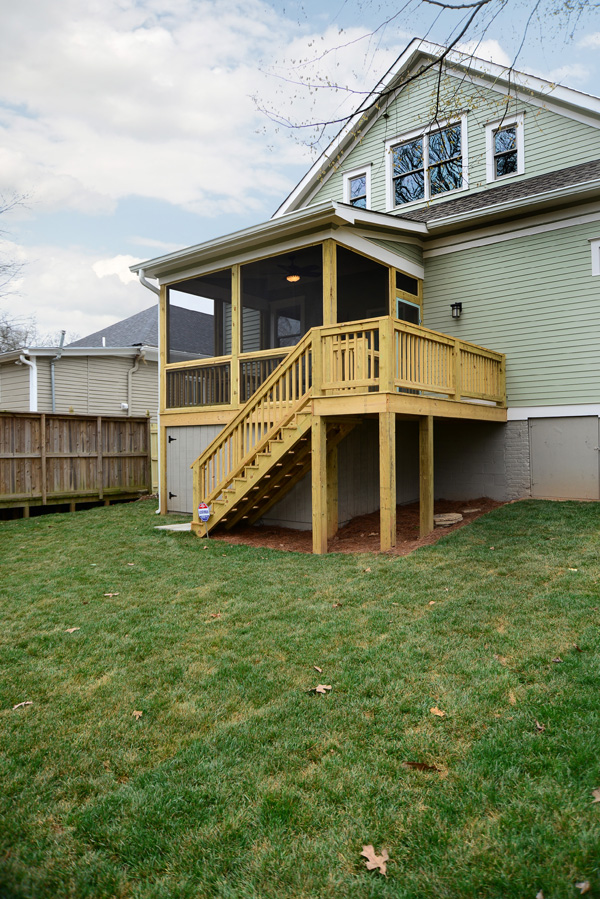 There are so many things to love including:
the broad and deep front porch
the exterior siding color
The wide, welcoming entryway
The dark stained floors
The wainscoting and the really pretty, not-too-fancy trim
The adorable guest bath with its classic subway tile and its trough sink (I want to find one so badly!)
The pocket doors throughout which are so effective for creating flow and conserving space
The view from the living room into the kitchen (such a great entertaining space)
The double-sided fireplace in the living room and dining room. Can you imagine how cozy that is in the wintertime!
The stained glass window in the living room (so similar to my own)
The small but very well laid-out kitchen
The sizable shower and double sinks in the master bath
The screened-in porch that was added during the renovation.
The master bedroom on the first floor.  (I've lived in a two-story home before and while I love the curb appeal and functionality of two story homes, I definitely prefer a master bedroom downstairs.)
4 bedrooms and 3 baths, plus a family flex den space upstairs (perfect for a family with children!)
Shoot, I could move right in.
However, the new owners might have a problem with that!   The home sold on March 14, 2014 (for $550,000).
As impressive as this house is, what is more impressive to me is what they started with.  Check out these before-and-after shots.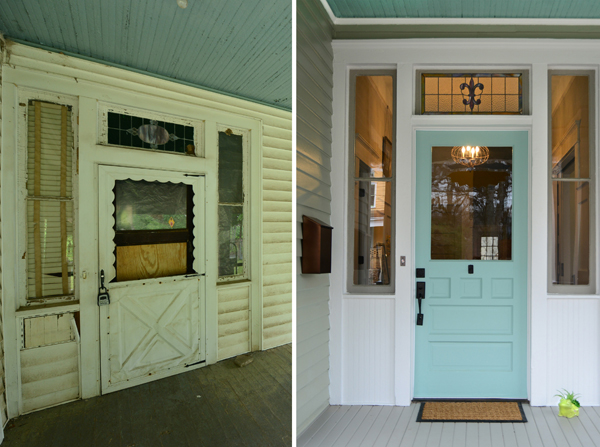 Pretty cool, huh.


Sources: