As you know, I'm all about using salvage materials in home design.
One book I've wanted for quite some time was Joanne Palmisano's first book:  Salvage Secrets: Transforming Reclaimed Materials into Design Concepts
.   So, I thought:  why not reach out to the publisher?  Lucky me — they recently sent me two copies of it — one to review, and the other to give away.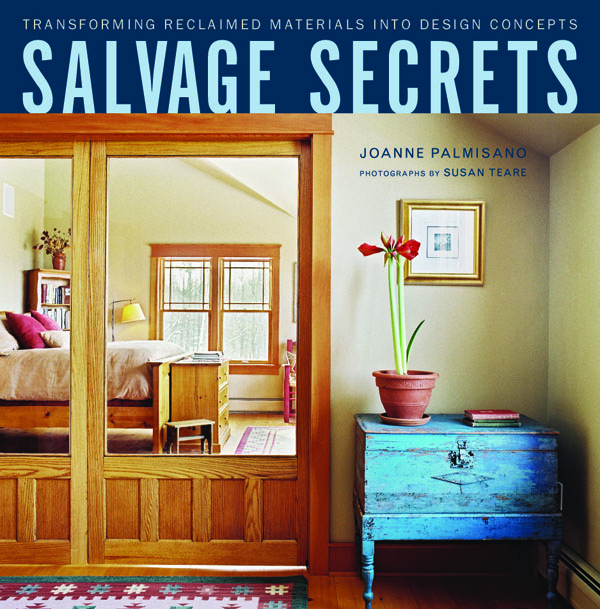 The book is filled with many examples of how to use salvaged materials in home design and is split into five chapters dedicated to a different material:  wood, glass, metal, stone/concrete/brick/ceramics, and lighting.    There's even a bonus chapter providing tips and suggestions on how to mix different types of salvaged materials, plus there's a helpful list of resources.
The book is not meant to give every example of every salvaged material available — that would be impossible! — but to provide ideas for inspiration.
That's exactly what it does.    Here are just a few examples of what inspired me.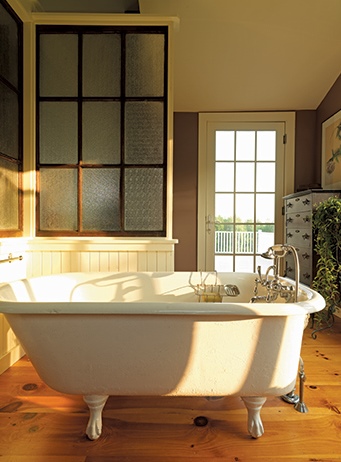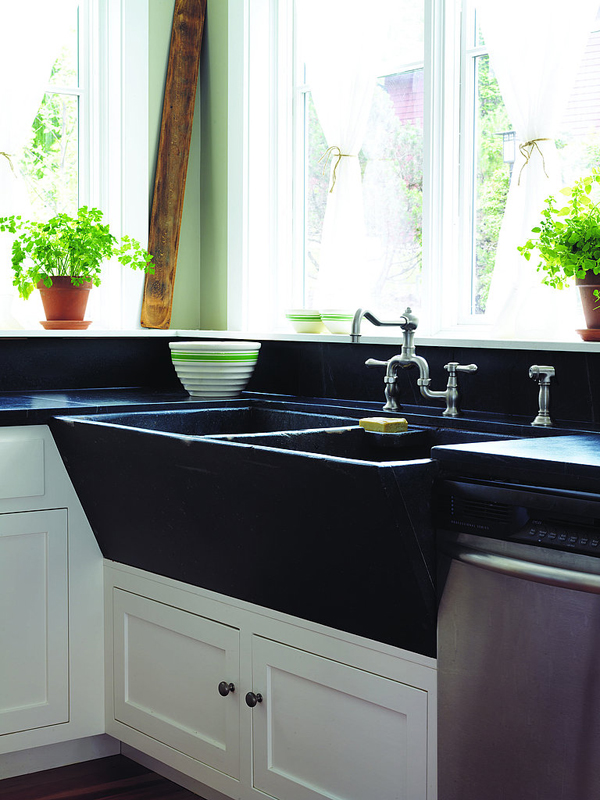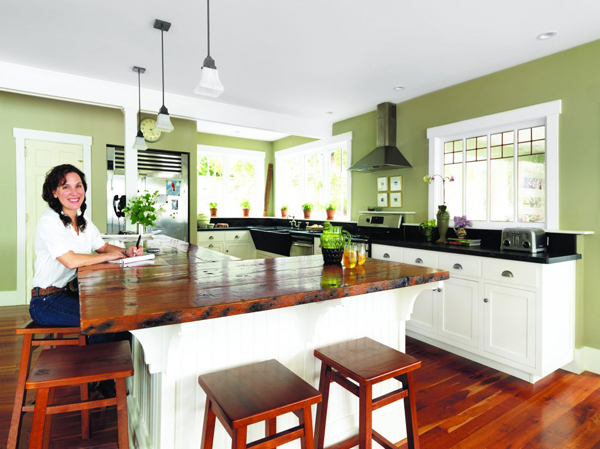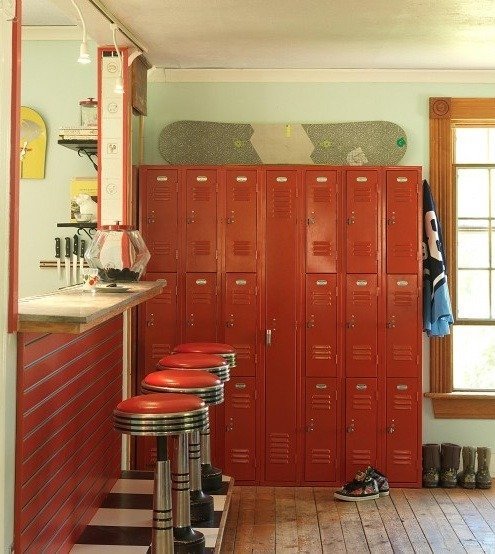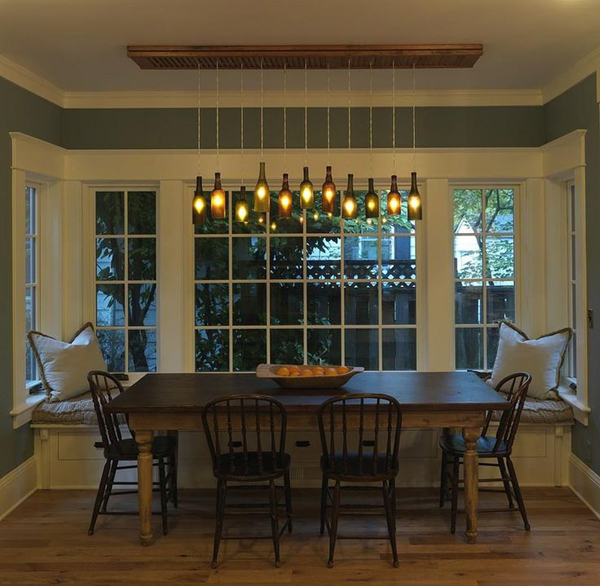 I'm so glad I received this book and am delighted to it to my home library.  This book is an indispensable resource for anyone wanting to build or renovate using salvaged materials, even for someone like me who's already used salvaged materials.   I know I'll be referring to it frequently.
But, don't just take my word for it.  Here are some of three of many reviews listed on the publisher's website:
"Even if you're a permanent fixture at your local salvage shop, this book is worth a look for the envy-inducing design ideas alone." — Old House Journal
"It is an ideal book for anyone considering salvage in design…. Often books on design are either practical and plain or only full of photographs with little guidance on how to create the same look in one's own home. Salvage Secrets by Joanne Palmisano, with photographs by Susan Teare manages to be a design book with both." — Portland Book Review
"If you are looking for a holiday gift for your favorite thrifter/do-it-yourselfer, this book is a must. It features hundreds of pages of repurposing inspiration." — Goodwill Industries of Northern New England
Anyway, as I mentioned I have one copy to give away to one lucky winner.  To enter the contest, simply comment below AND share one of the images on Pinterest.   (Send me the link to your pin when you comment.)
[NOTE:  This giveaway has expired, but you are welcome to pin any image to Pinterest!]
Here are a few more contest rules:
The giveaway begins today, June 24, 2014 and ends July 2, 2014 at 12:00 a.m. (midnight) Central Standard Time.
One winner will be chosen at random using the old-fashioned "pull an entry from a bowl" method.
Odds of winning are based on the number of entries received.
Winners must be at least 18 years of age.
By entering this giveaway, you agree to the contest rules and regulations and release this blog, its author and the giveaway sponsors from any liability.
The owners of Living Vintage are not eligible to receive prizes.
The lucky winner must provide his/her address to Living Vintage upon request. If a winner's address is not received within 2 calendar days following notification, another winner will be selected.
[UPDATE AS OF JULY 7TH, 2014:  KIM HARKEY WAS THE LUCKY WINNER!] 

Images via Salvage Secrets. A copy of Salvage Secrets was provided for this post but the views expressed above are entirely my own.  This post also contains an affiliate link.