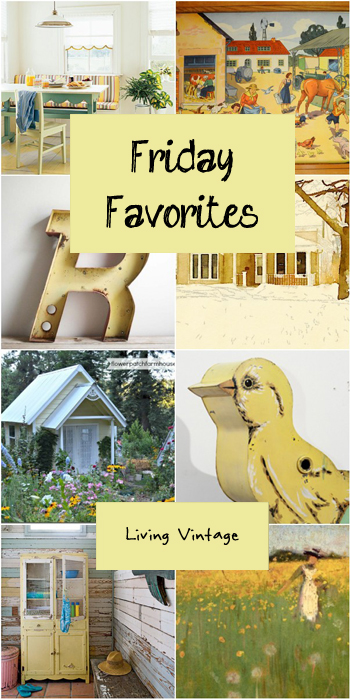 It's been a beautiful week here in East Texas.
Spring is finally here to stay, I think (and hope).  We had several days of cool (for Texas) weather, which was so nice because we concentrated this week on getting some things done in at our home.  Outdoor, lumber storage things.
We are still about two weeks away from finishing our salvage project in Jacksonville.  Our best hired hand took his family on a trip to Mississippi and Tennessee this week for Spring Break and we're at a point in our project where we really need his help.
So, it was a good reason for us to take the week off as well.  So glad we did.
I will update you on what's happening with our salvage project on Monday.
Until then, have a wonderful, blissful weekend.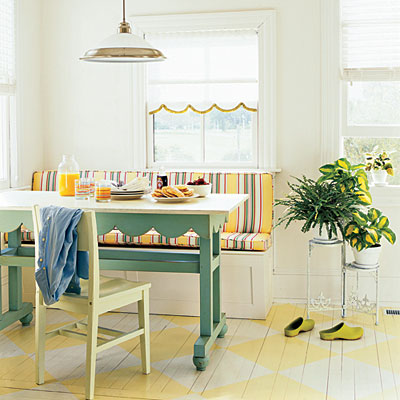 I love everything about this room — the cottage style table, the yellow chair, and the yellow and white painted floor. If I was feeling gloomy, this room would make me happy.  Guaranteed.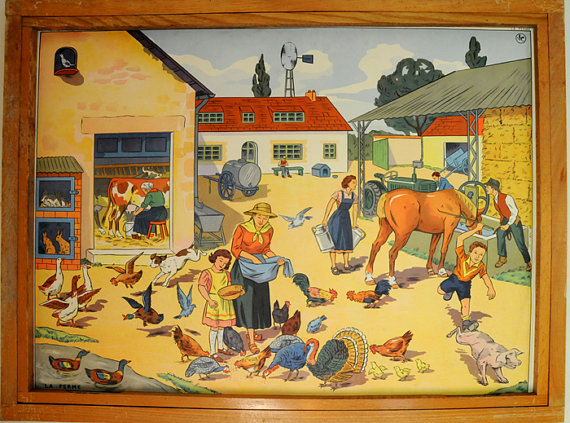 If you haven't figured out by now, I love illustrations.  This two-sided vintage school poster depicting a farm scene is just delightful.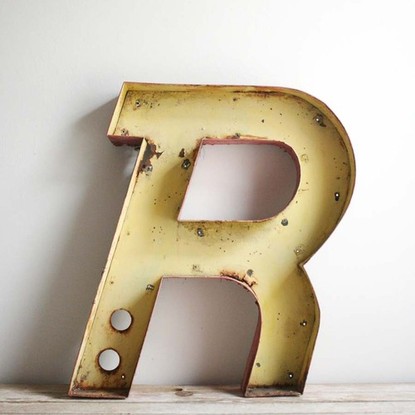 I love large reclaimed letters — we have two in our home office, and I'm always looking for more.  (I like big art and industrial touches, don't you know.)   Every time I see a letter "R" like this one, I think "aaaargh", then I think "Popeye", then I think of my brother who loves Popeye and has a Popeye collection.    Call me weird, but that's the way my mind thinks.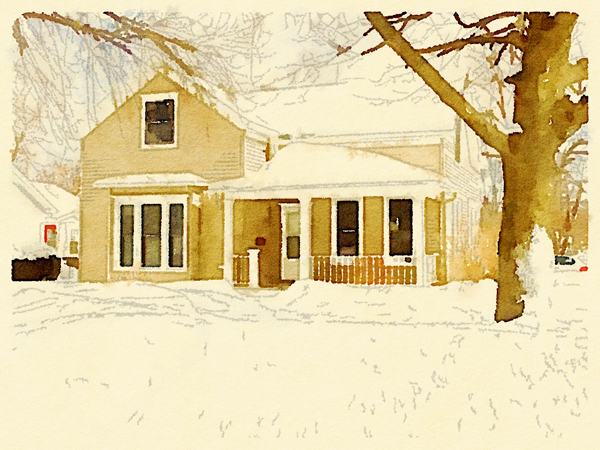 One of my blog followers sent me this photo of her lovely old home, located in Ludington, an old lumbering town on Lake Michigan.  She turned her photo into a painting using the Waterlogue app.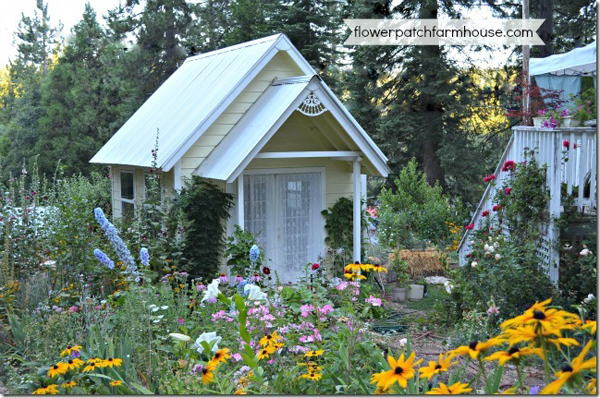 If you're dreaming of building a small garden shed as darling as this one, check out Pamela's post, complete with FREE plans.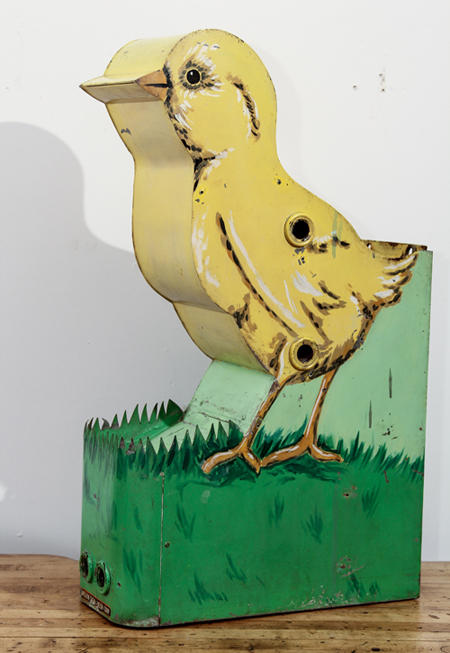 If you love old signs, chickens, and yellow, here's one for you to consider.  This neon sign fragment was salvaged from an Oregon nursery that was in operation in the late 1950s.   It's for sale at 1stDibs, priced at $2,800 which is well above my budget, but maybe not yours.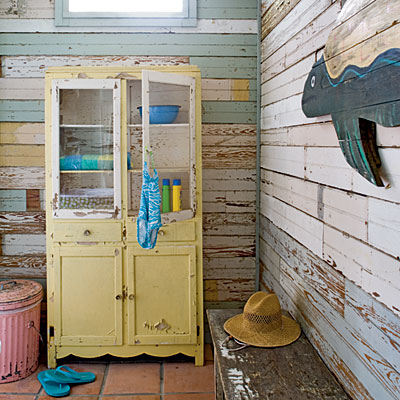 I pinned this image a long time ago.  I love the reclaimed beadboard walls (a shocker, I know), and the pastel colors of the yellow cabinet and the fun pink trash can.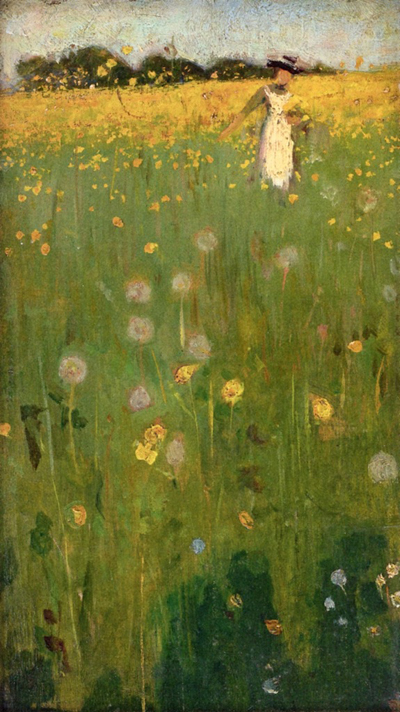 This painting had me wishing for Spring and warmer weather when I first saw it.  How coincidental!
Save