Remember the post I shared with you last September about the reclaimed pine flooring we sold we sold to the homeowners in Nacogdoches?
Well, the homeowners have installed about half of it, and I just have to show you the photos they shared with us.
Here's a shot of the floors after they were installed and they were in the process of finish sanding them.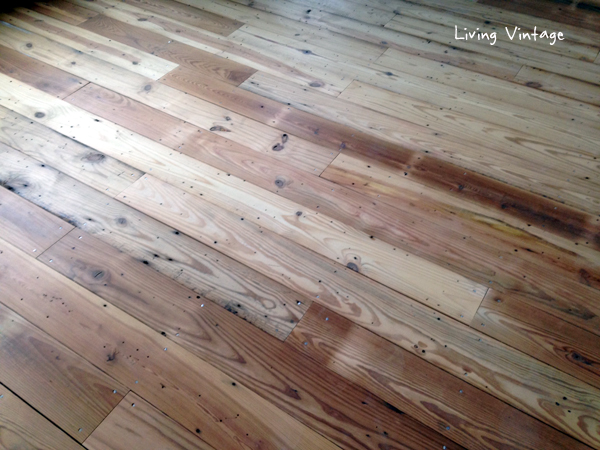 Note that the homeowners elected to face nail the boards to the plywood subfloor.  That's definitely a viable option when installing antique reclaimed floors.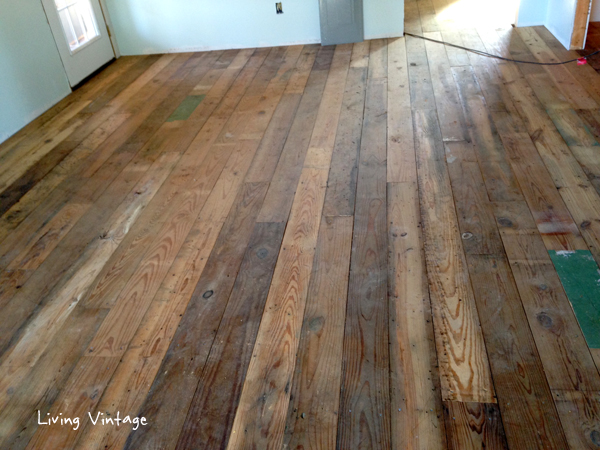 Here's another shot of their entryway and soon-to-be kitchen.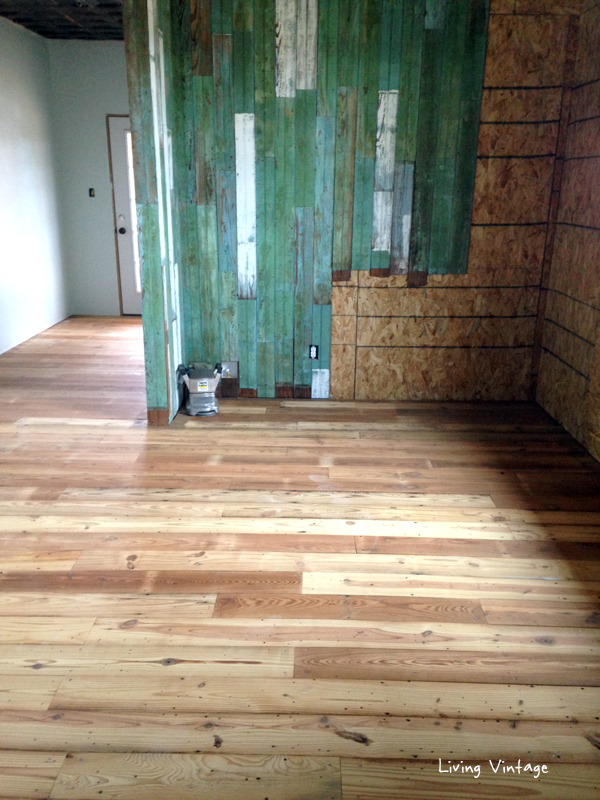 Can you see the variation in the color of the wood floors?  This is because our reclaimed wood comes from different houses we have salvaged in the past several months.
Of course, you can also see some of the reclaimed beadboard we sold them also.  Isn't it beautiful?!?
The homeowners took this shot after one coat of polyurethane.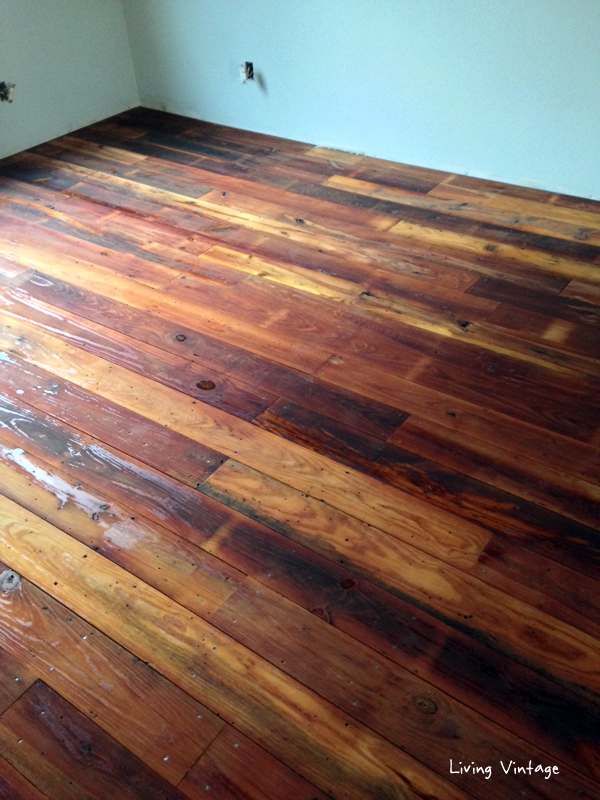 Obviously, the floors were still a little wet when this photo was taken.
They reported that the old wood drank up the polyurethane like a sponge — not surprising considering its age and dryness.    That's why we recommend three coats of polyurethane with light sanding between each coat.
Any time I have ever refinished hardwood floors, this process is the most fun.  The sanding process always leaves wood floors a little dull, and polyurethane will make the color and texture of any sanded surface just pop.
This last shot is a bit blurry, but I had to share it because it again shows the variety in the color of the boards.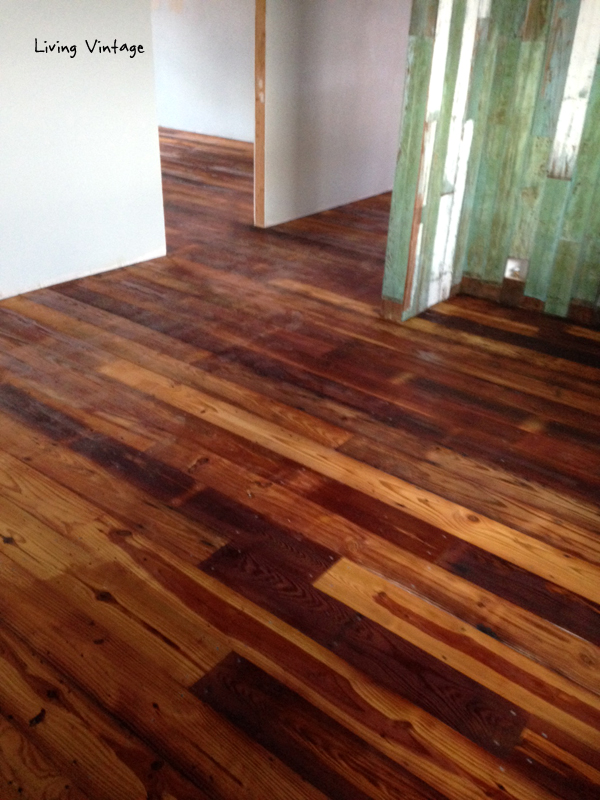 I just think they're gorgeous, don't you?

 P.S.  Mark and I told the homeowners we definitely want to photograph their finished home when it's done, so I'll share those photos one day soon!