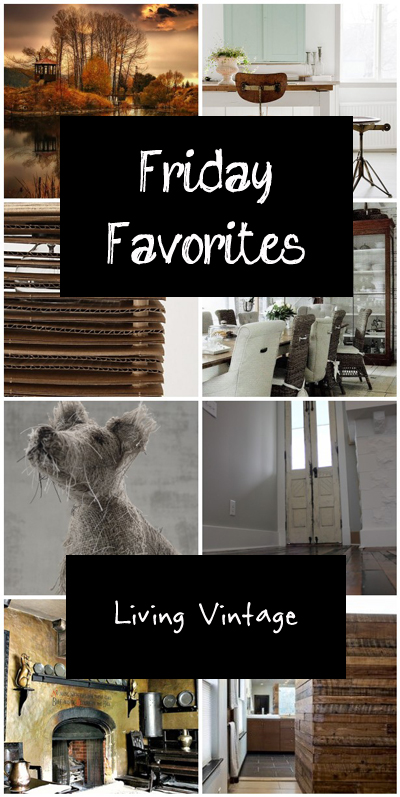 So, how was your week?
Mine was productive.   Very productive.   We got so much done on our living room and master bedroom, so much in fact, that I was almost able to tell you that we had finished both rooms.
Also, our first cold front blew in this week, and it's so cool — no pun intended! — to finally get a break from the heat!  We threw open our windows on Monday and haven't closed them since.  I know I'll be complaining in February that I'm ready for warm weather but right now, I'm enjoying the cooler nights and very pleasant mid-70 days.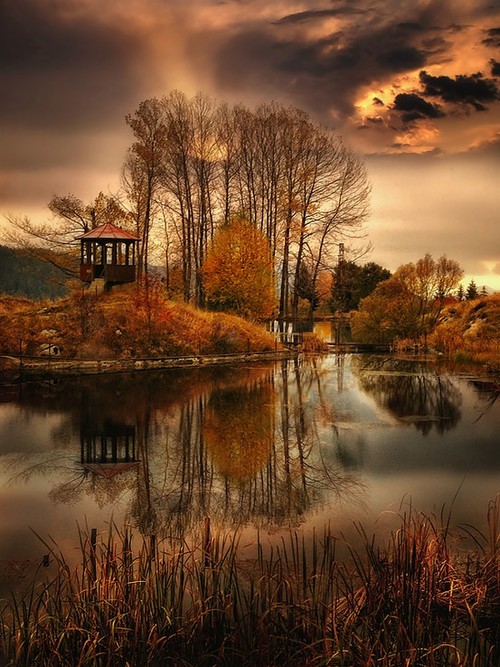 This wins as my favorite photo of a gorgeous autumn sunset.  At least for this week.  🙂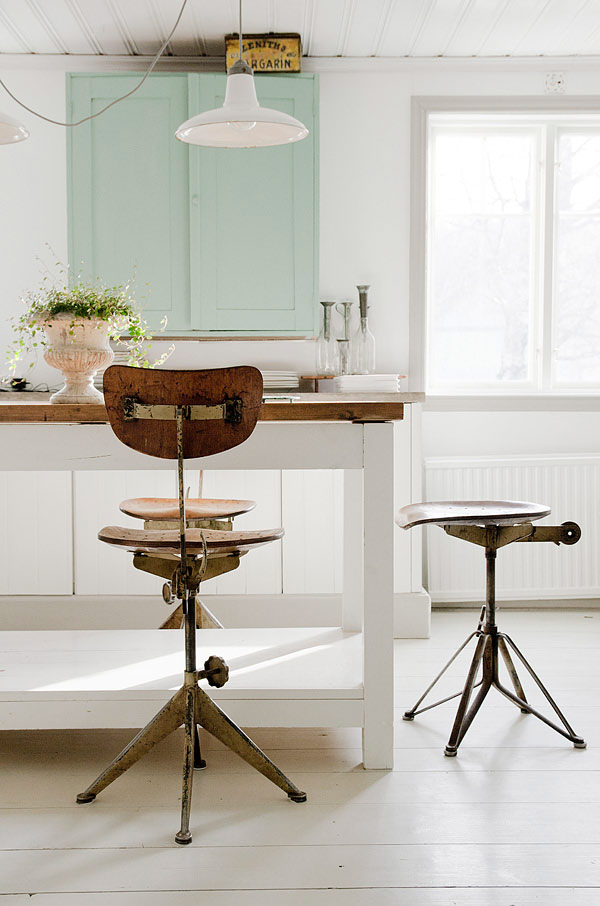 There's so much to like about this photo.  The white and brown color palette, the painted floors, and the touch of mint green, but my favorite part?  The bar stools.  WANT!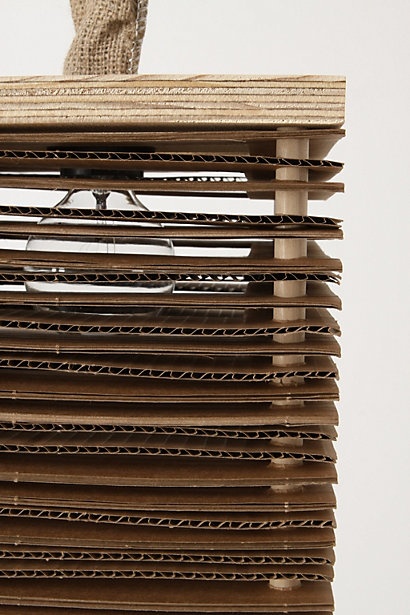 Check out this inventive way to upcycle cardboard:  it's a light fixture!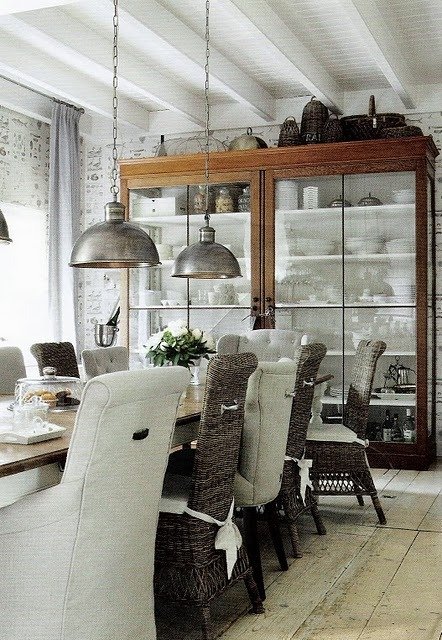 I love everything about this dining room, especially the cabinet, the industrial lights, and the wide plank, painted floors.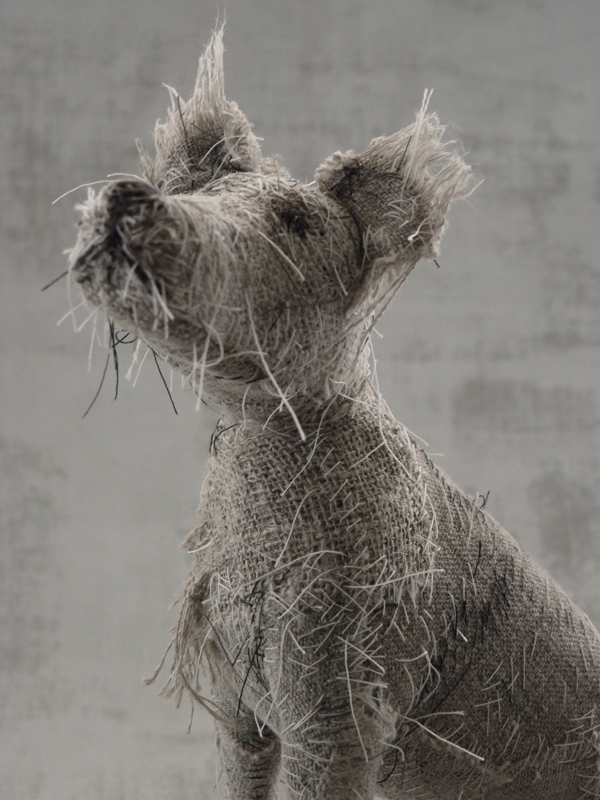 Helen Thompson makes these amazing handmade animals using natural linen, vintage textiles and hand stitching.  They're all so unique and expressive.  You can see her portfolio here.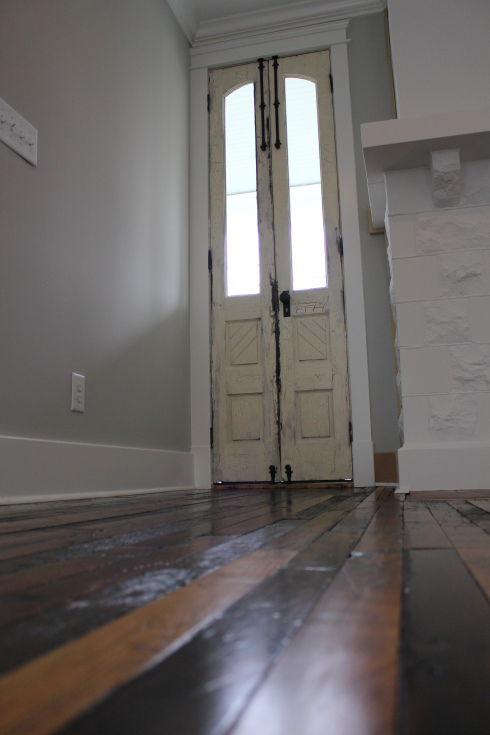 A wonderful home located at 901 Bradford Avenue was just featured in Refresh magazine, and I was blown away by the pair of doors flanking her fireplace.   Can you believe her carpenter made them from two old doors?  Oh, and her floors?  They're freakin' amazing also.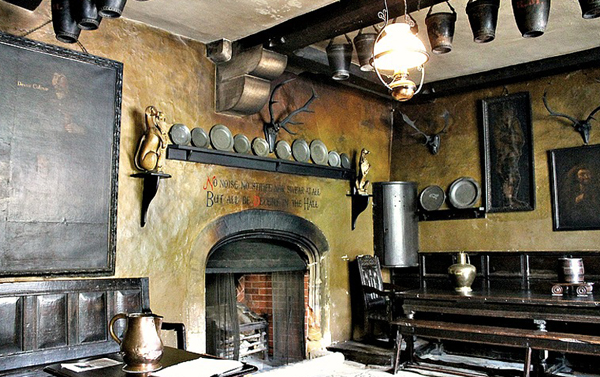 OK, this is not something you see every day:  a servants' hall in a castle in Wales.     I don't normally like gold, but the patina on the walls is just so pretty.
Here's an idea that I will definitely recreate one day: 
using reclaimed lumber as a shower surround
.  I just love it.
Hope you enjoyed what I found to share with you this week.  Hope you have a fun weekend!