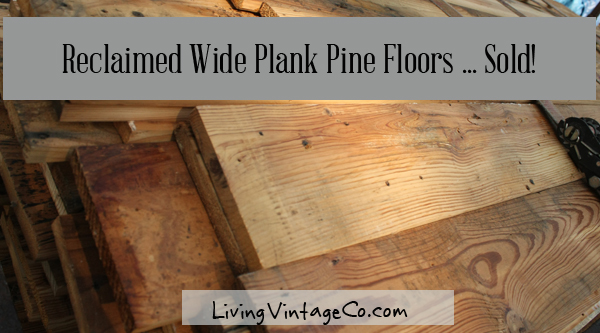 We recently sold almost 1,900 square feet of reclaimed lumber.
Kim and Adam Barton are building a new bungalow near Garrison, Texas.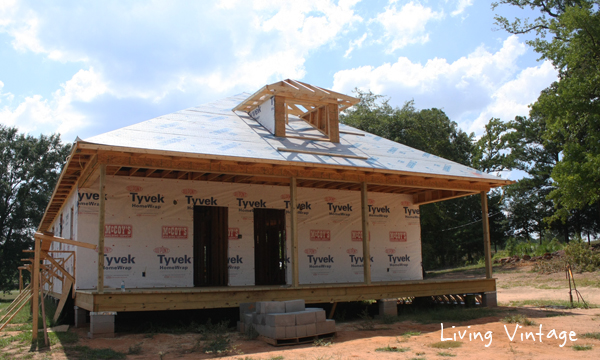 Like us, they are huge advocates of salvage and repurposing.  They want to add age and character to their new house by installing reclaimed wide plank pine flooring. They want to achieve a look similar to this salvaged floor recently featured on Remodelista.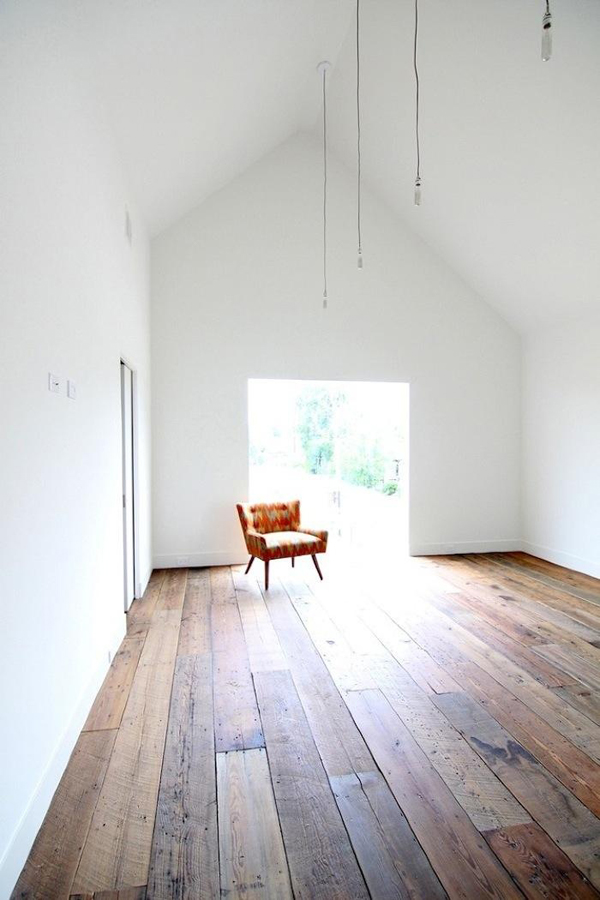 Can we all agree this is a yummy floor?
Luckily for us, they located us through Facebook.   (Yes, check that box.  Social media DOES indeed work!)
After salvaging seven old houses in the past year, we have a wide variety (and several thousand square feet) of old wide plank boards in stock, including shiplap, center match tongue-in-groove, and rough-sawn pine boards.  The boards we have available for sale which are suitable for use as floor boards are from a few inches wide up to 12 inches in width.
They chose our 8″ wide shiplap boards.
Due to their age, some of the old shiplap boards are slightly cupped.  It's not uncommon to see this.  So many of the old houses we salvage are exposed to wet weather …. and/or the old house sagged due to foundation issues.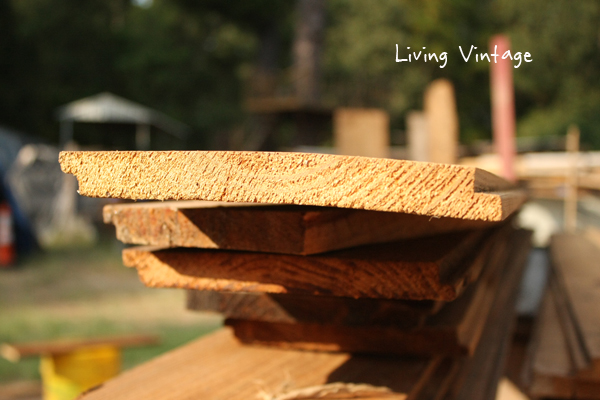 We discussed this with Kim and Adam as part of the sale.  Because they're going to face nail the boards to the floor, we offered to plane each board and remove the tongue and the groove from each board to make installation and finishing the floors so much easier.
We've been hard at work the past few weeks cleaning and prepping the wood for installation.    Our Dewalt planer is getting a workout.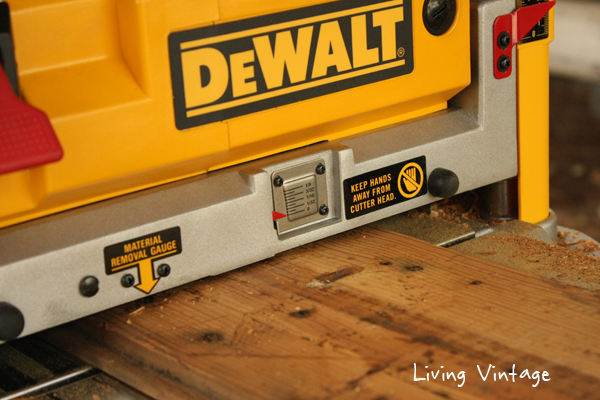 It's one of our newest machines, and it's working like a champ.  We're really quite pleased with it.  We keep the blades clean and sharp to ensure the best quality finish.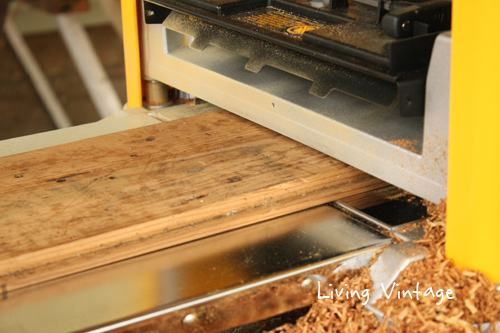 It's messy work.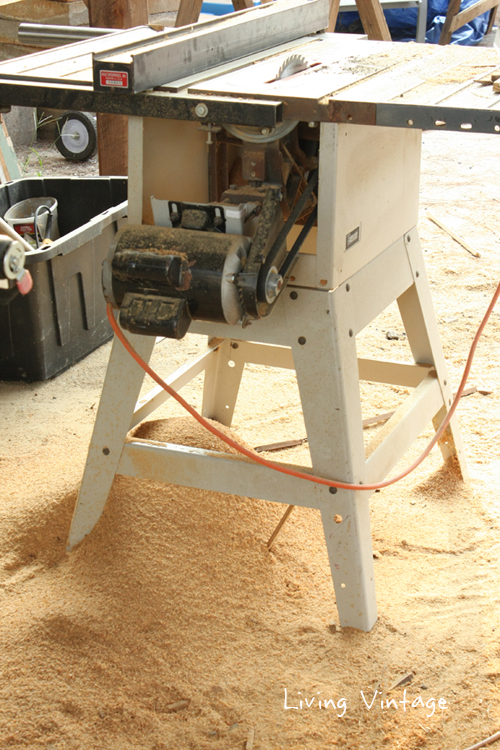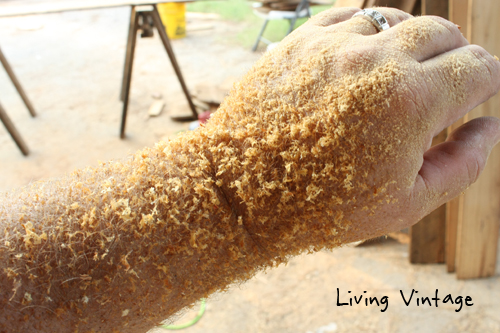 Also for every 30 boards we plane and cut, we haul a trash can full of waste to our burn pile.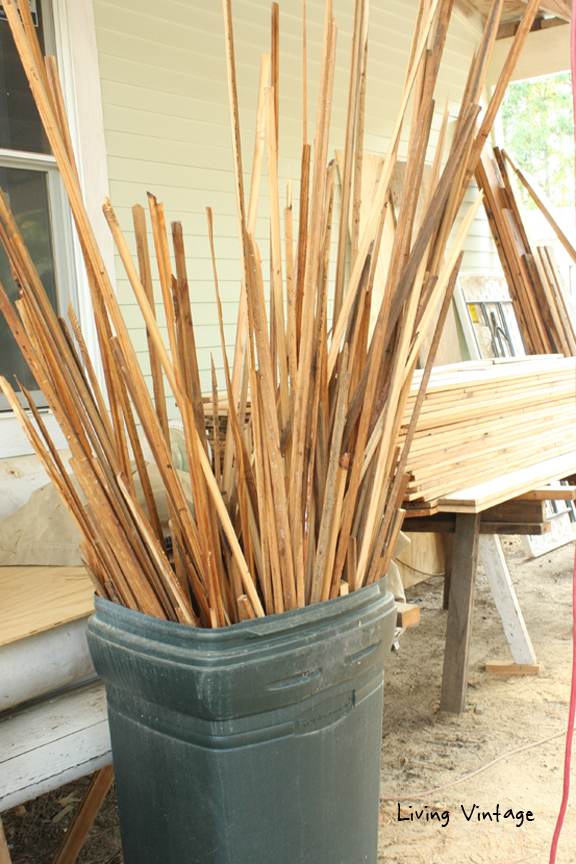 (I'm not complaining.  Just sayin' what's involved.)
Before we can trim and plane them, though, we have to remove hundreds of small tacks from the boards using a tack puller.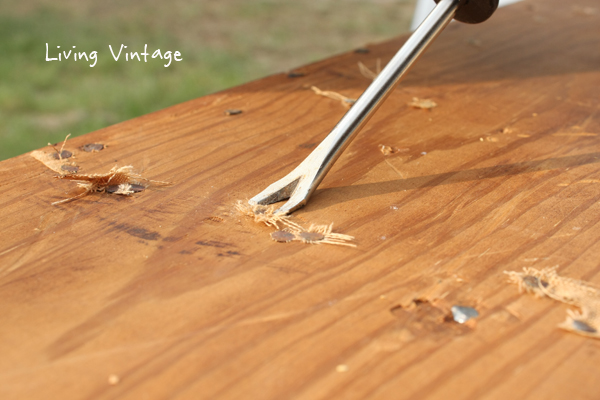 Tedious work but you can't send metal through a planer!
If you're wondering why the tacks are there, in many of the old homes we've salvaged, the boards were used on the walls, and the tacks were used to hang old cheesecloth and wallpaper.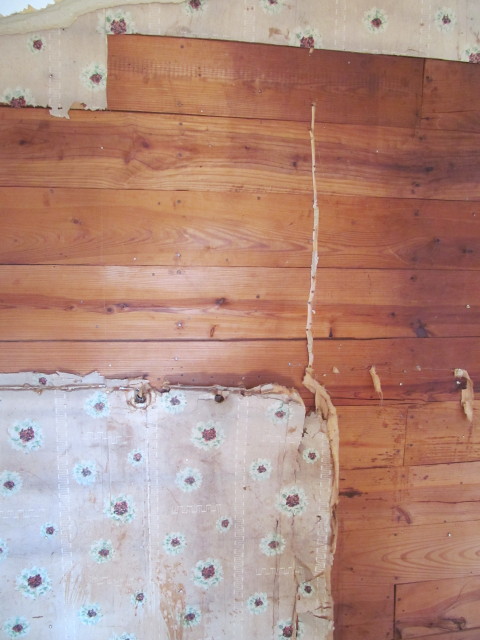 If they weren't used on walls, many times they were used as roof boards.  That's why some of the boards have larger nail holes and black marks from roof felt.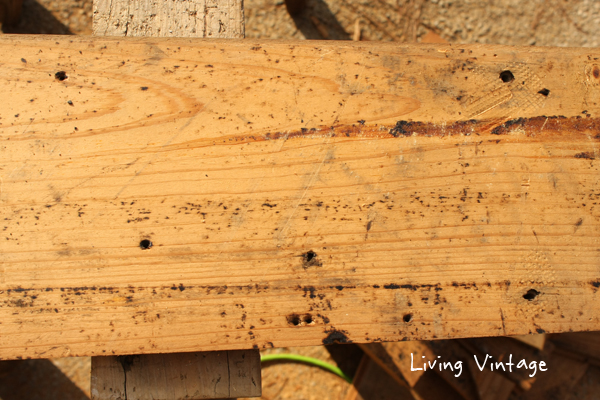 The black felt is easily sanded off with a palm sander or floor sander – we tested it!! — and the nail holes will lend beautiful character when Kim and Adam finish sand the floor before the floors are stained and sealed.
We're planing each board down to 3/4 of an inch, so these old pine floors can be sanded and refinished many, many times during their lifetime.  There is more than enough 'meat' on each board to plane it flat.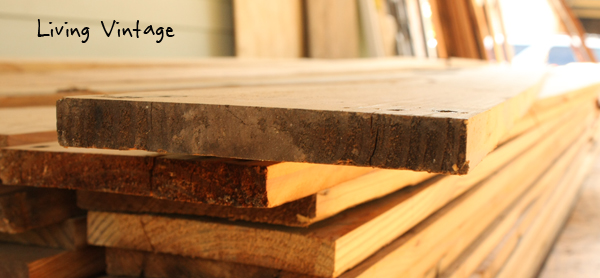 Gorgeous, huh.
I'm telling ya, that's the enduring beauty of old wood … and one of the reasons why we started this business in the first place.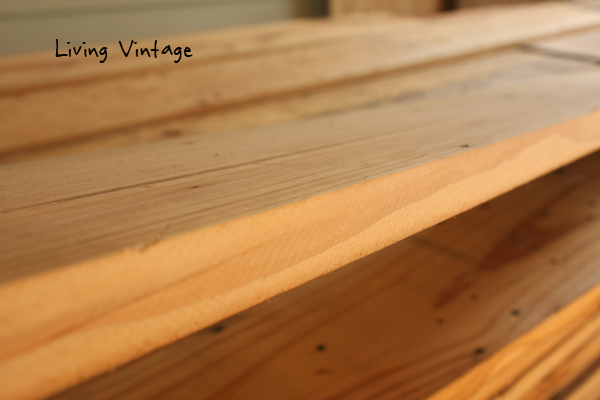 Planing the boards has revealed the beautiful grain of each board.  Mark and I have 'oohed' and 'aahed' many times already.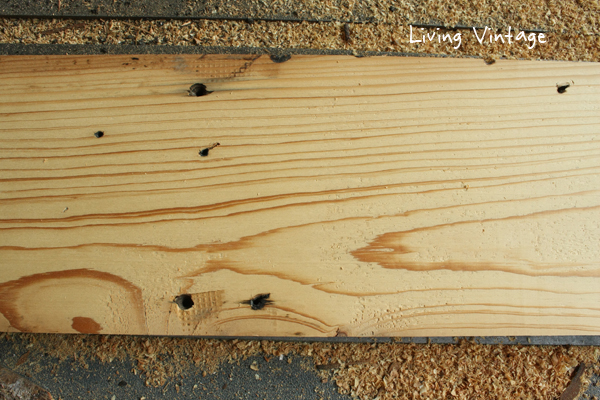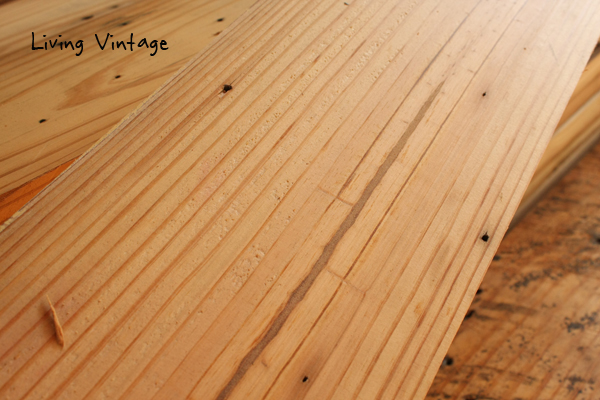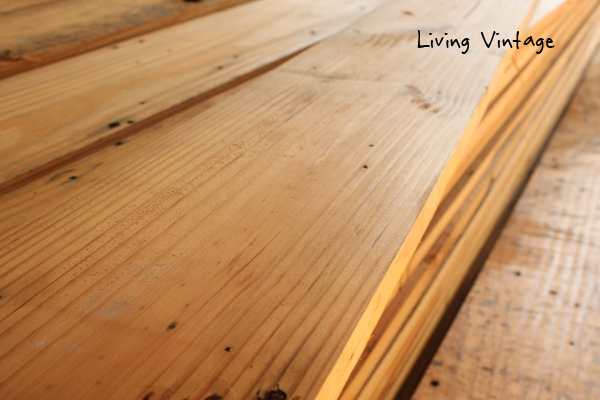 We delivered roughly half of their order last weekend.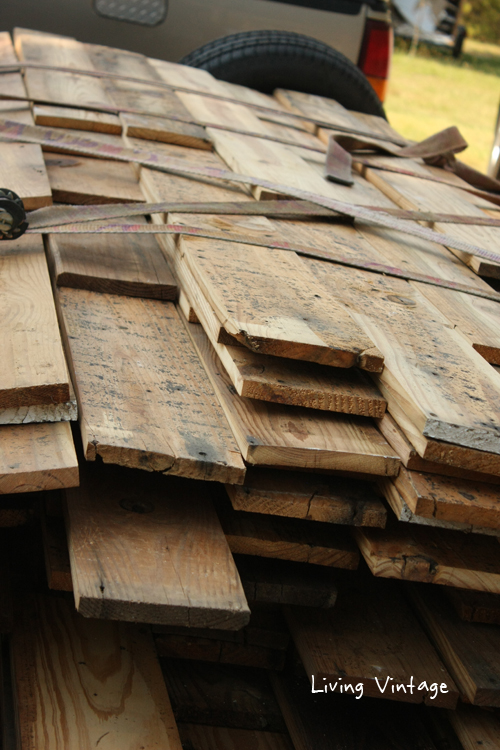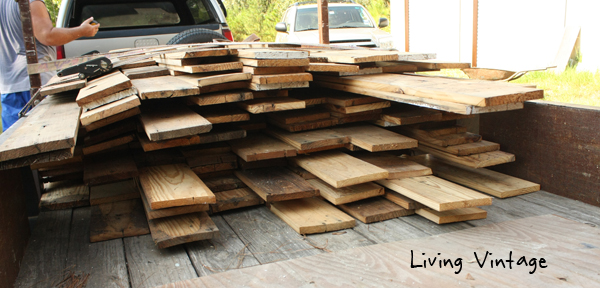 Anyway, we're delighted that the Barton's chose us to be their flooring supplier.   We're grateful to have made the sale, plus we met kindred spirits and made new, lifelong friends.