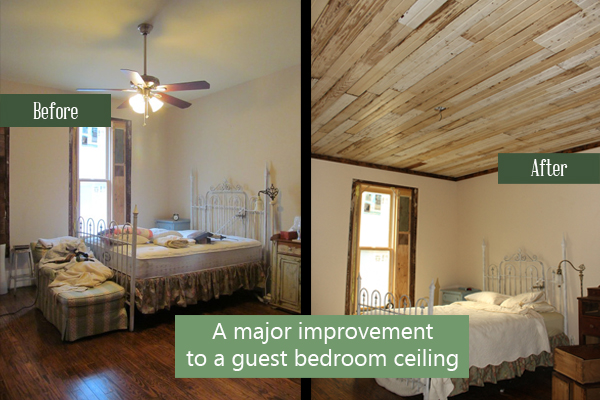 Do you remember the big pile of groove board that we had stored in our dogtrot?  You know, the 4′ stack of lumber that was preventing me from unpacking the last four boxes of books?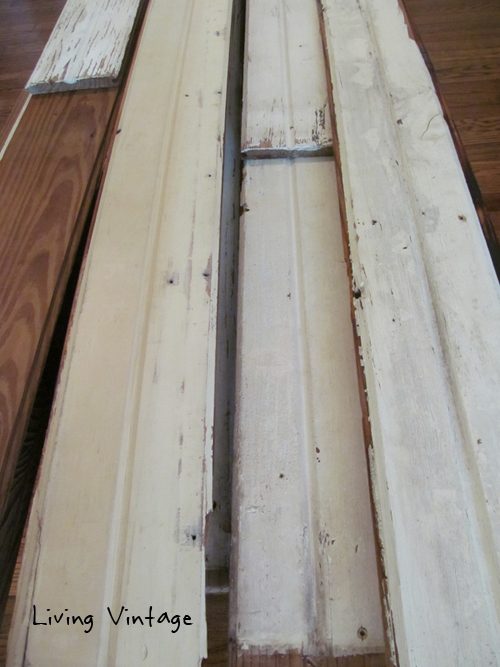 Well, I couldn't stand it another minute and we finally made the time to get the wood installed in our guest bedroom.
Here's what the ceiling looked like before.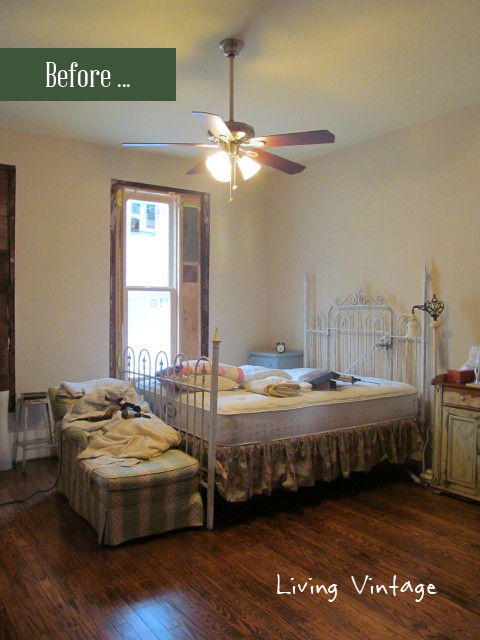 Just a drywalled, ho hum ceiling.
First thing we did was remove all of the furniture out of the room, and that's what I was complaining about a few weeks ago.
It took us about 3 days to get the project done, mainly because we had assumed that the ceiling was solid wood.  However, we were disappointed to find that it was a drop ceiling, so my husband and John spent most of the first day buying and installing plywood.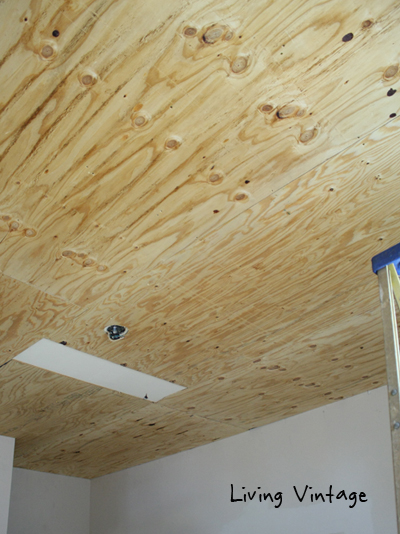 That was an expense and extra time we hadn't considered, but it is what it is.  You can't just nail wood directly to drywall.
Well …. you could, but it wouldn't be very wise.
I won't bore you with 'in process' photos.
(I do have about 100 of them if you want to see them.)
No, I'll just show you the "after".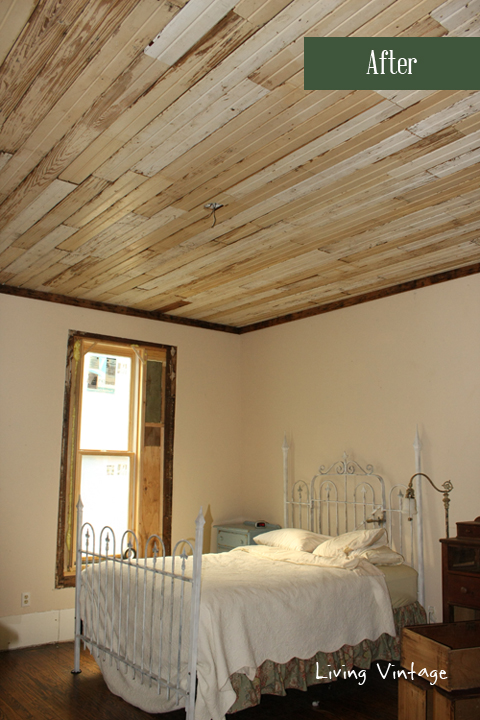 Lovely, isn't it?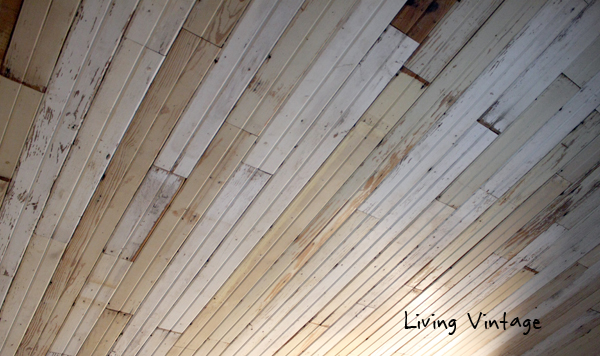 (Bronson Pinchot – who is unofficially, my brother from another mother – would be so proud, I think.   Oh, please tell me you have seen his show on the DIY Network?)
I was a little afraid that I wouldn't like the groove board because individual boards have kind of an 80's country club look to it.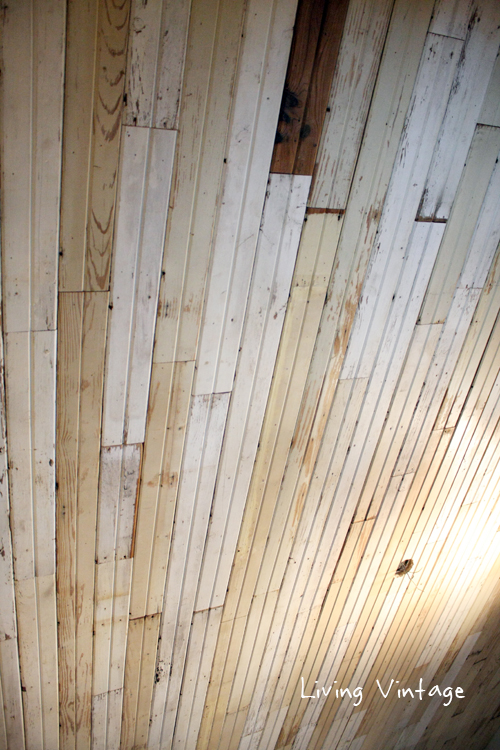 (I know.  That's the best description I can come up with.)
Honestly, I'm pretty thrilled with how it turned out.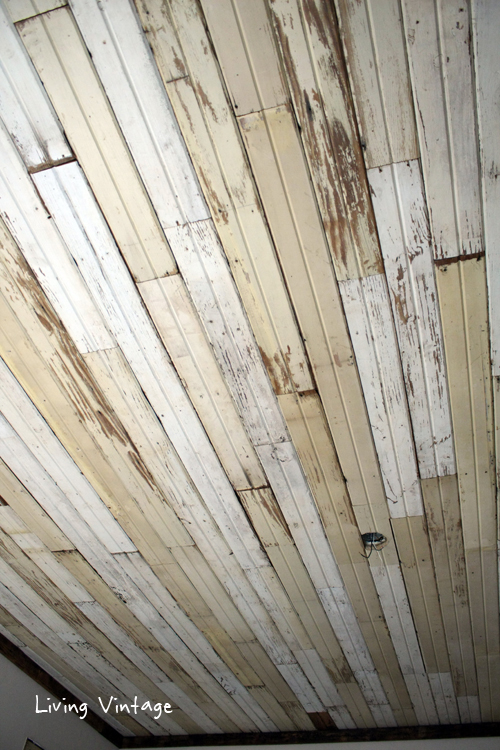 And I've been spending a lot of time looking at it, because you see, we temporarily moved back into the guest room while we remodel our master bedroom.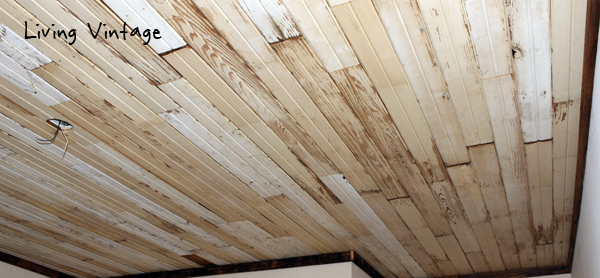 In a way, it would have made more sense to just finish the guest room, but my husband and I looked at each other and basically said, "Wait a darn minute!  We need to get OUR room done first."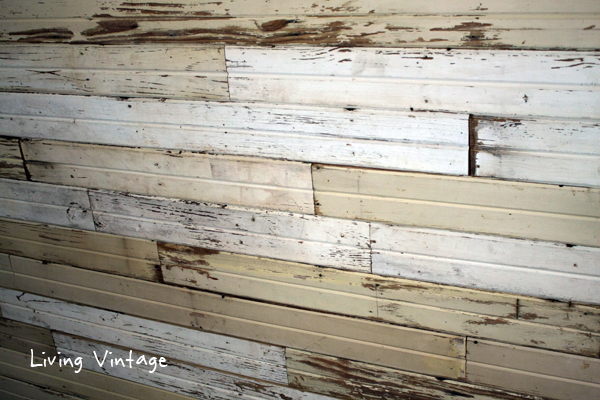 So that's what we're doing.  Needless to say, there's been a lot of furniture shuffling going on lately.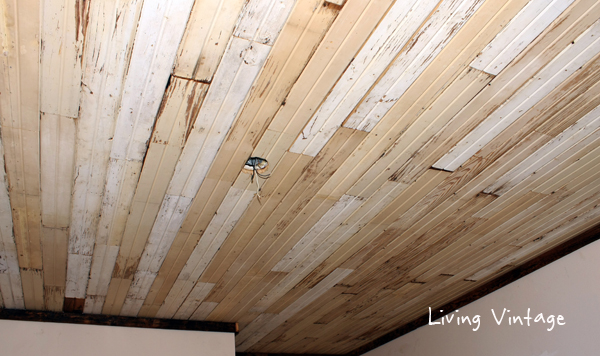 The good news is that we're making progress with finishing some major work on our home …..
….. and I was finally able to uncover my books!