Remember the pile of old beadboard we picked up in Bryan in late July?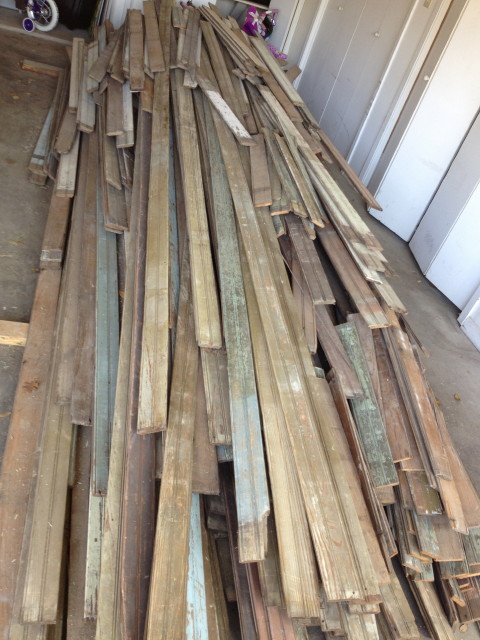 The quantity of wood filled up our 16′ trailer, and I estimate that there is about 1,000 square feet of it.
I finally got all of it cleaned.
It took me a while!  I didn't keep track of my time, but I'm guessing it probably took about seven full days from start to finish.
Cleaning old beadboard is certainly not difficult, but it involves physical labor, working in the sun (which can zap you), and it takes time.   It's definitely hard work, but it's fun too, seeing all the pretty colors and how a nasty dirty piece of wood can get so clean.
I was elated when I cleaned these last nine sticks.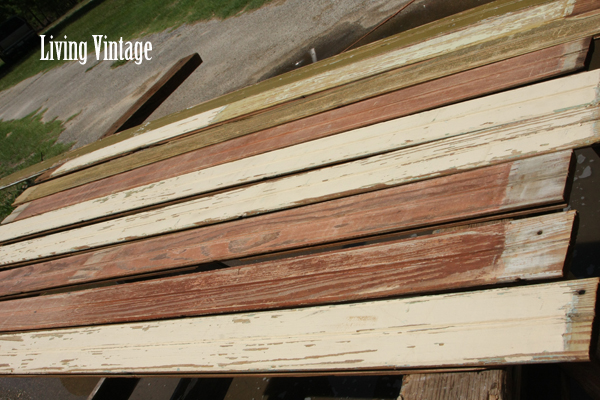 As usual, once old wood has been cleaned and dried, I bring it inside to keep it that way.
The really long pieces of clean beadboard are now stacked in our dogtrot breezeway.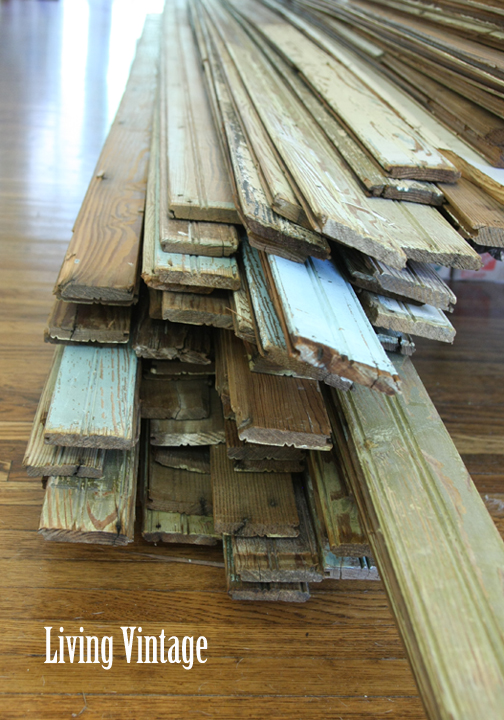 I bet there are at least 75 sticks of beadboard that are 16′ long!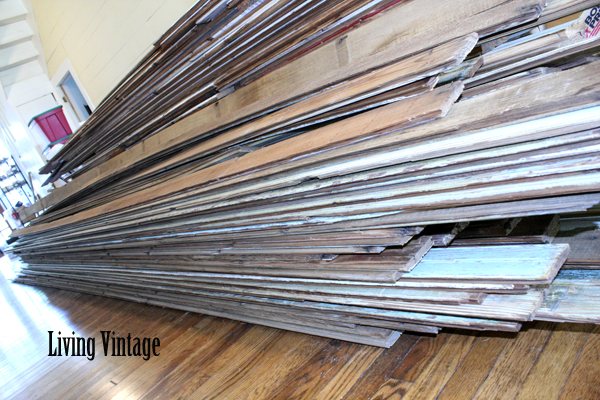 The shorter pieces we stored in our guest bedroom.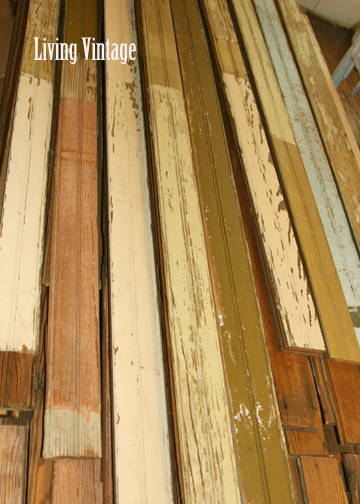 We put cardboard down on the floors before stacking the beadboard.  We wanted to protect our hardwood floors.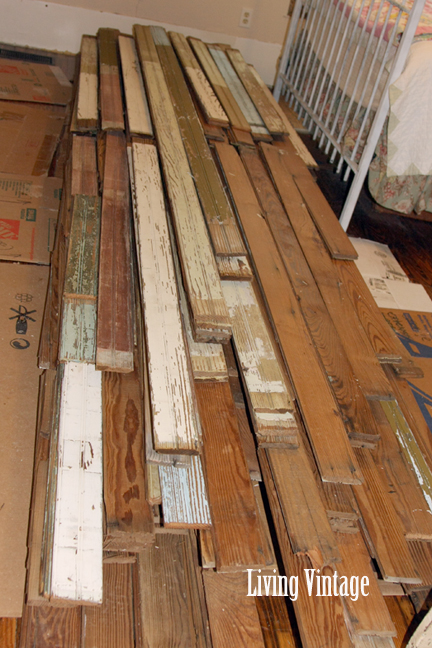 Kacy, our Jack Russell terrier, lent a few paws and provided some scale reference.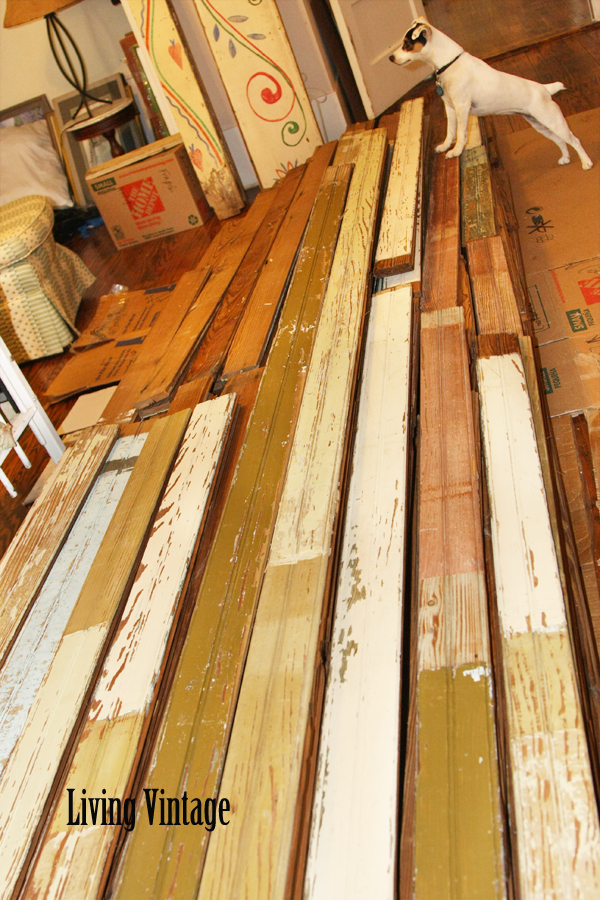 We're loading all of it up early next week and heading to Bryan to start that project.
I can't wait to share the "before", "during" and "after" photos with you.
Have a great week!

******************************
I read and appreciate every comment. Thank you for letting me know what you think!