I could not be more thrilled:  it's been raining here for 2 days now!!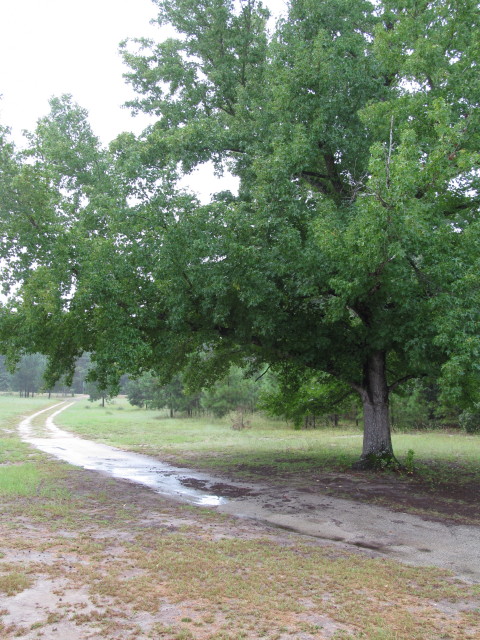 No huge surprise there.  I've always loved rain, even as a child, so I'm always delighted when it rains.    Getting more rain is one of the reasons we moved from Austin to east Texas.    (Of all the areas in the Lone Star State, East Texas gets the highest average annual rainfall.)
No, I'm thrilled because our rainwater cistern was (finally!) installed this week.
We bought the beast last spring from Tanks For Less in Austin.  We decided to go big:  we bought their 2,500 gallon model.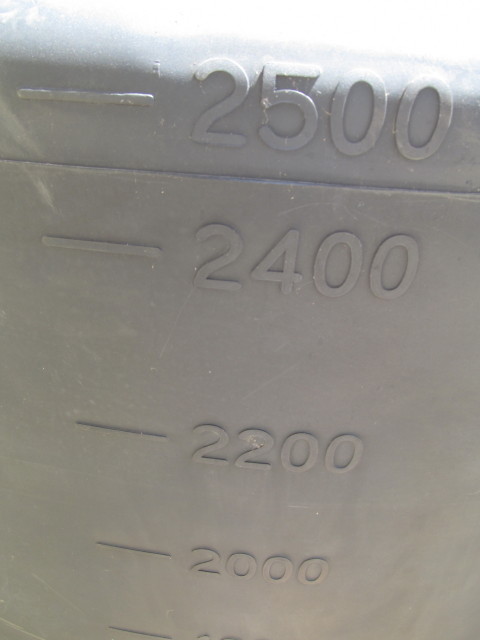 After we brought it home, it promptly sat in our backyard for about 6 months.   (Yes, we knew it was a priority to capture the precious precipitation, but we were concentrating on other, more pressing projects … like getting our kitchen done!)
We finally made the time this week to get it installed because we realized it wasn't doing us a darn bit of good just sitting there.  It was a fairly painless process.
The weekend before, we hauled a trailer load of crushed granite home and spread it as a firm base for the cistern.  That took about an hour.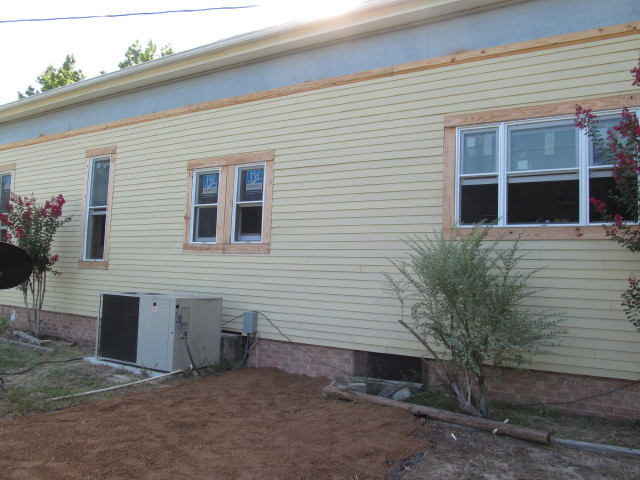 We hired The Gutter Guys to do the installation part.  They first cleaned out gutters, then they installed a fine mesh to keep the pine straw from clogging the drains and the cistern.  Next, they ran the gutter downspout over the inlet hole, and it was done!
We didn't want to obstruct our views so the cistern was placed between the two sets of windows.  It fit … barely!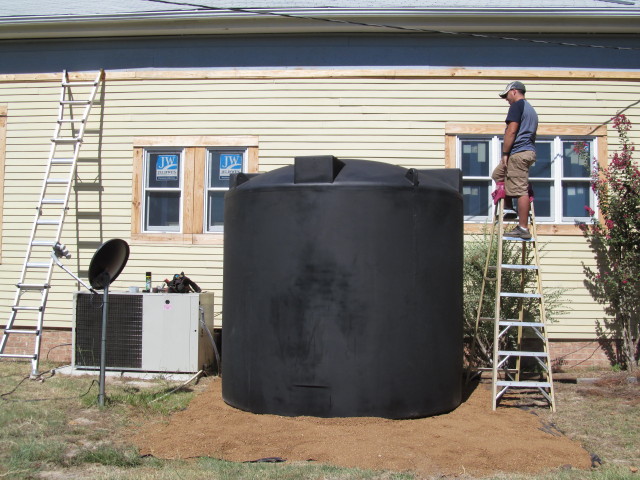 The screen on the top of the tank is very fine and will block any pine straw or leaves from entering the tank.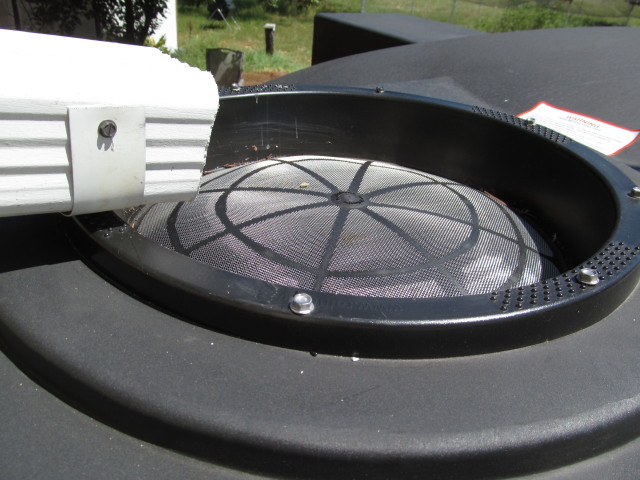 It is a very satisfying feeling knowing that we're now capturing and storing precious rain to water our vegetable plants and farm animals during drought conditions in the future.