When we were shopping for our rainwater tank, we felt that 2,500 gallons would be plenty big enough for our needs. They certainly looked big enough.
But …. today it rained.  Again.  For the 5th day in a row.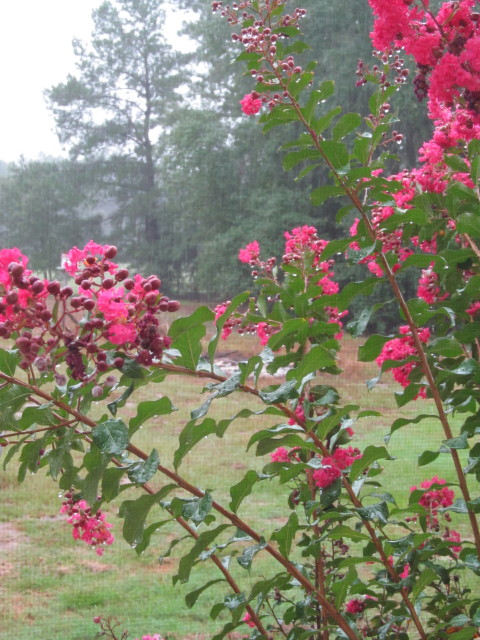 A few days ago when the rain just kept coming and coming, I reached out to my friend, Dani.  (She owns a landscaping business in Austin and teaches classes on  how to build your own rainwater cisterns.  She's always happy to answer my questions about landscaping or rainwater collection.)
She tells me that based upon the size of our house (roughly 50′ x 50′) and the fact that we're capturing rain from about half of the roof, we are  …….. (I still can't believe it) …. collecting about 750 gallons of water for every inch of rain.
750 gallons for every 1 inch of rain!
What???
Yes, just a week after install, and our water tank is at least halfway full.
Wow!
So happy we finally got the darn thing installed!