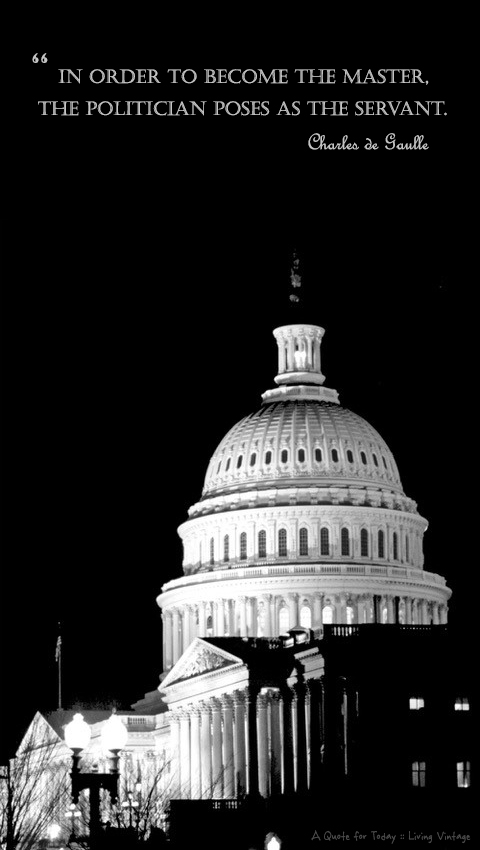 How many people have been fooled into believing that the politicians we elect will do what they promised?
Who believes that they have our best interests at heart?
Yes, count me in – I have been fooled in the past.  And no, I don't believe they really care about what I want.
I think most of them are in it for themselves – they promise what people want to hear but once elected, they are easily swayed by partisan politics or lobbying efforts.   On the bright side, I do say "most".    I do believe some politicians view public service as a duty and a calling.
Whether you believe as I do or not, I think this quote is timely, given what is happening in Washington, D.C. right now.

P.S. I offer my sincere thanks to Roger Watts for allowing me to share and slightly modify his photograph.  Please do check out his work sometime.
Save
Save
Save
Save
Save