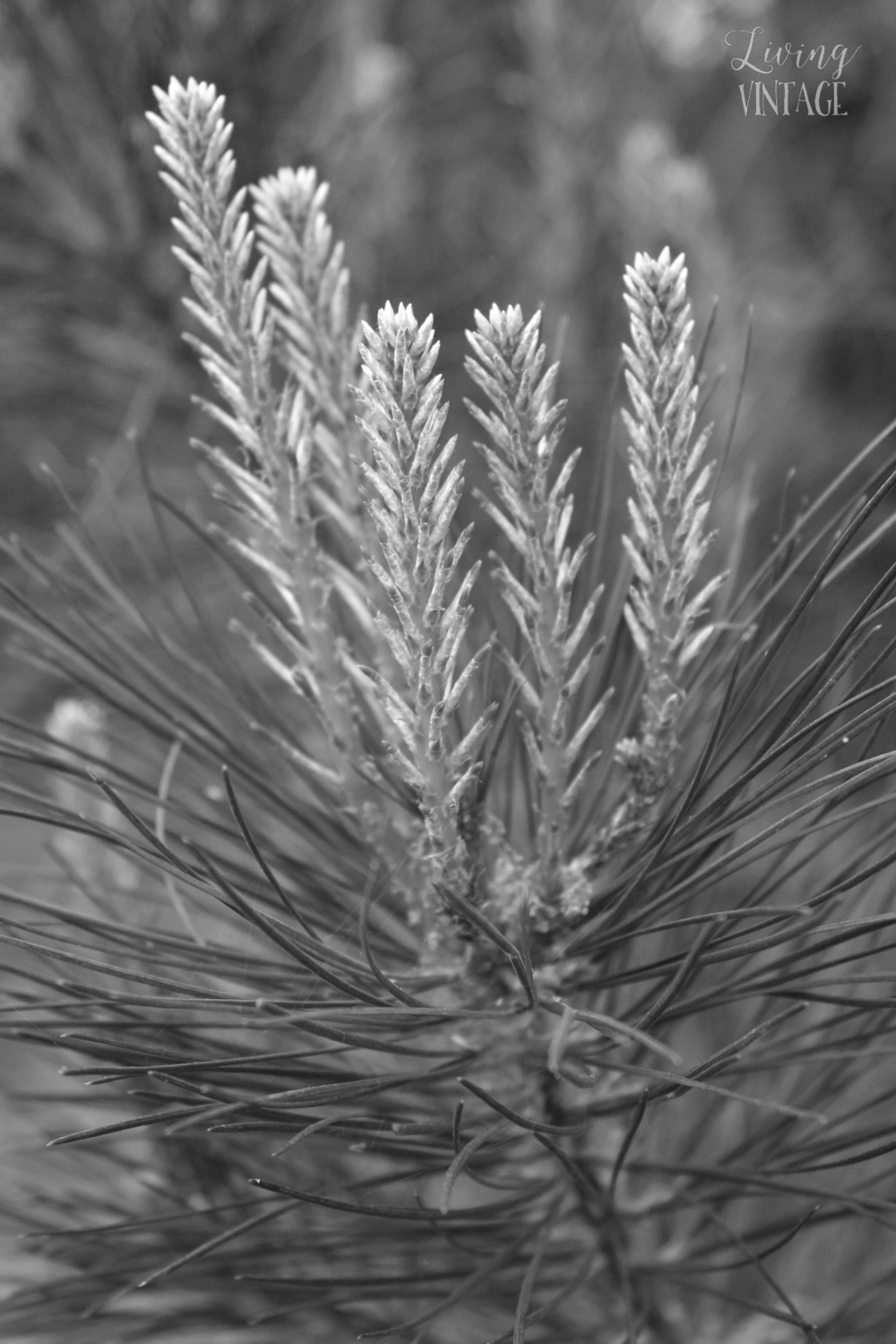 I took a short walk through our woods last weekend and shot these photos.  Every Spring, we see a spurt of new growth in our pine trees.
Honestly, I wasn't too impressed with the photos and almost didn't share them.  However, I decided to make them black and white.    Funny how just that one change can make a huge difference.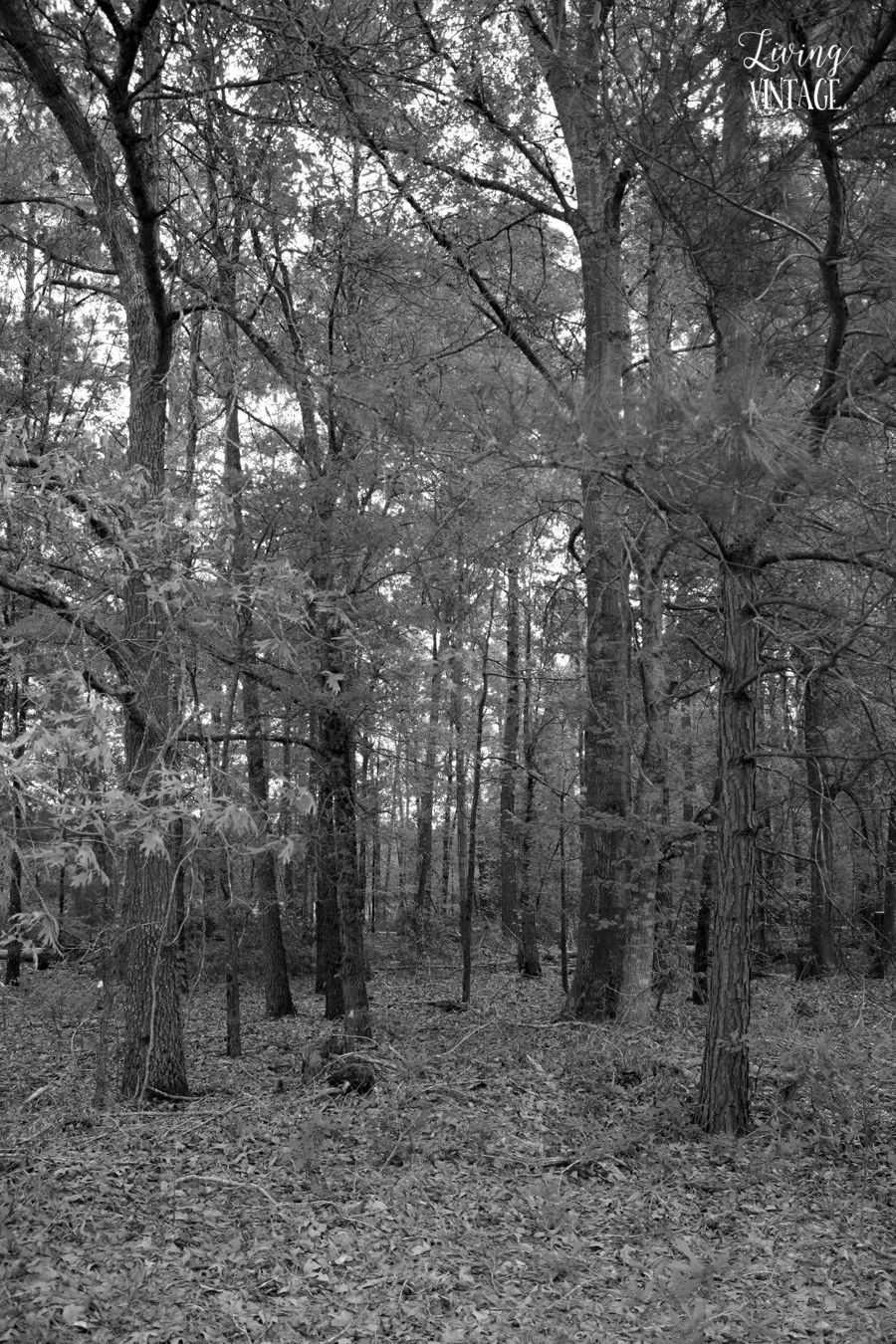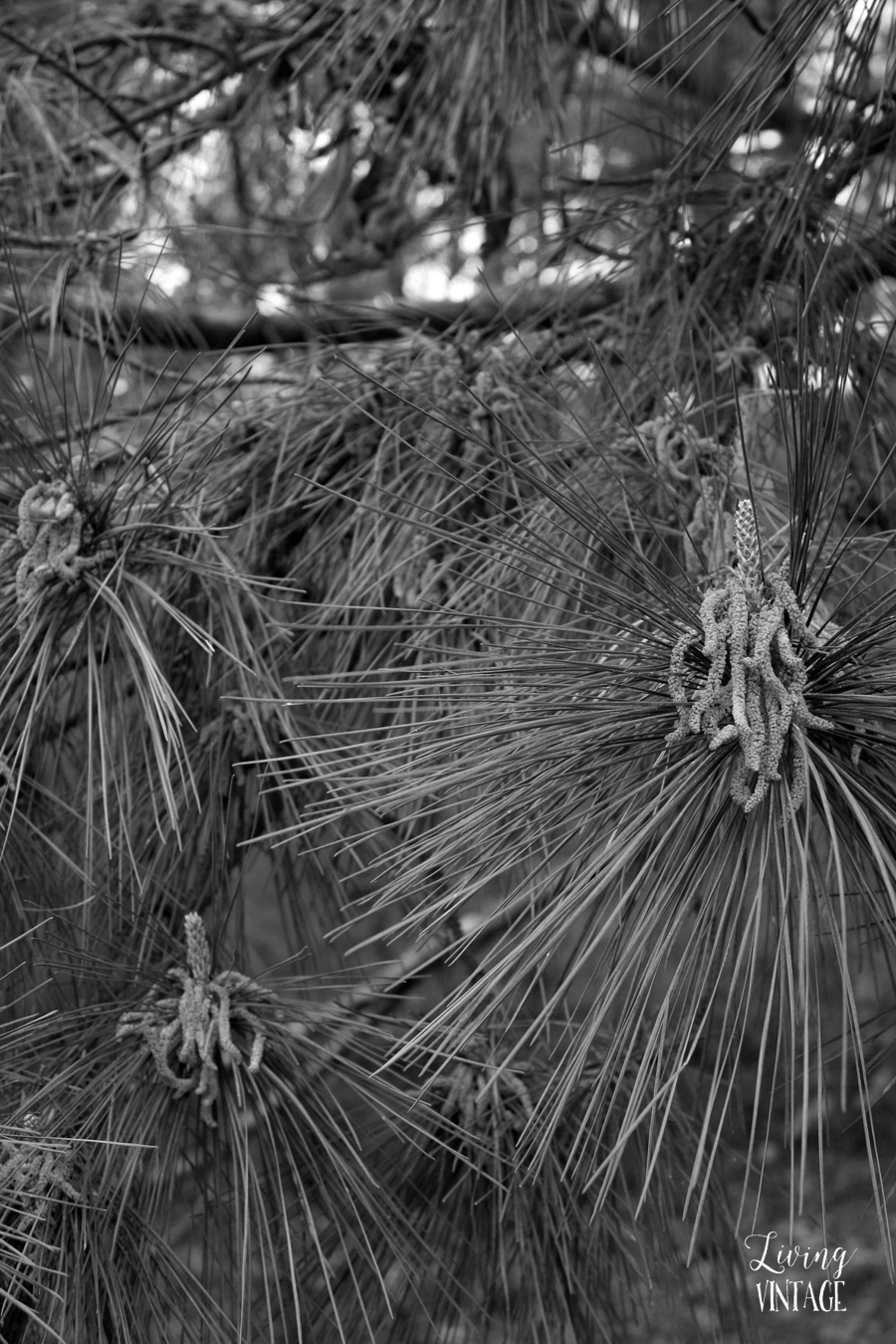 A volunteer sweet gum tree is growing — they sprout everywhere it seems — near the old cupola I'm saving from the top of our carriage house.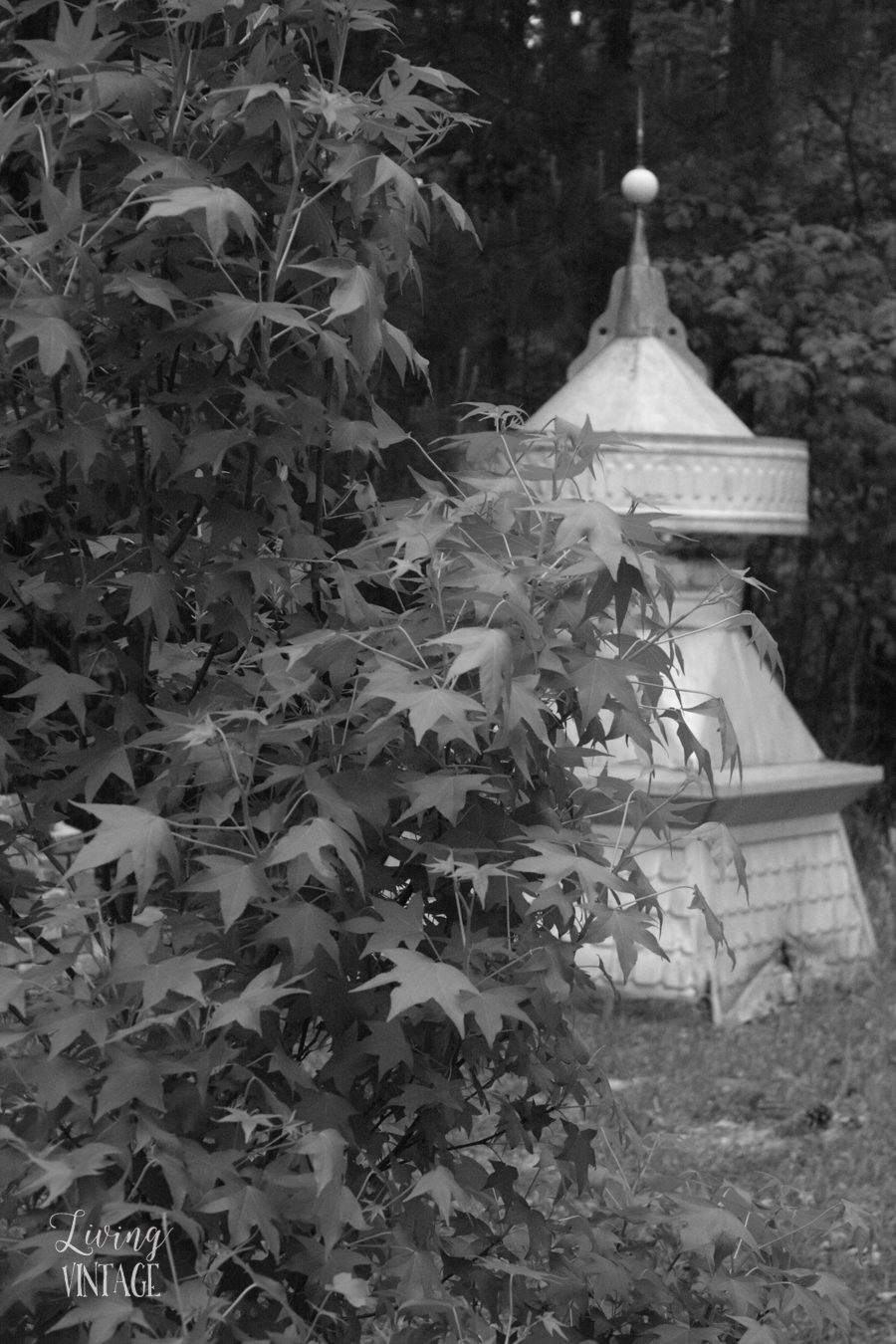 Save
Save
Save
Save