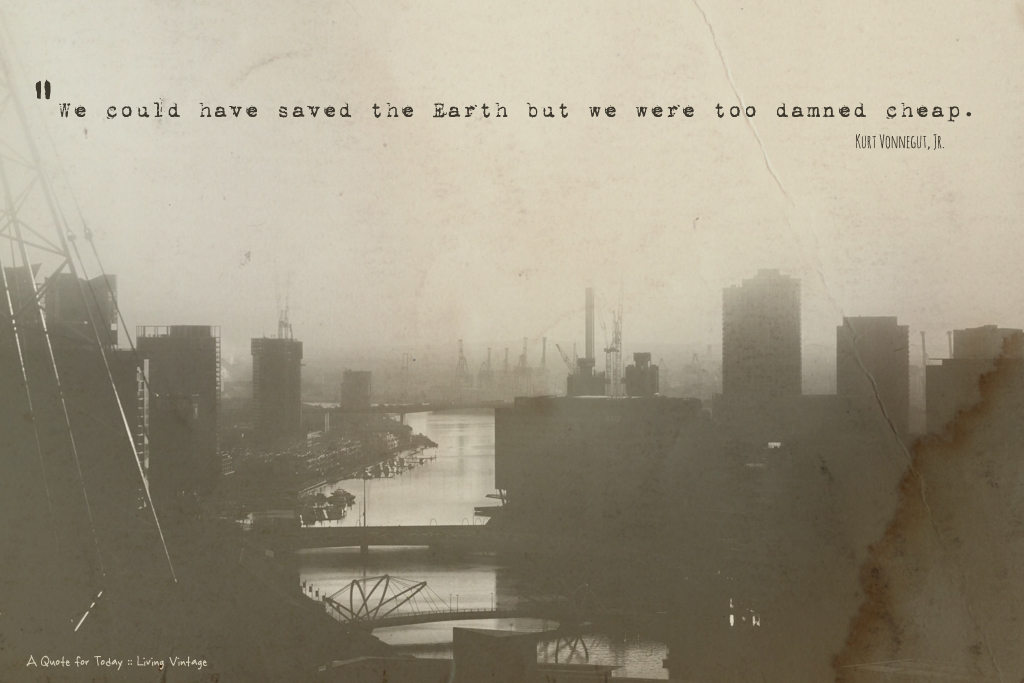 It's Earth Day tomorrow, and I have to share a quote.
I am not a climate change denier.  I fully believe that climate change is rapidly occurring.   Every spring and summer seems to get hotter and drier, every winter shorter and more mild.
I fear that we may be past the tipping point, but I still have hope that changes can be made to reverse the damage.
But I'm so frustrated!  Why can't we spend a greater percentage on saving our environment?  Devoting resources to green energy never seems to be a priority for those who are currently in political power.    And it's not that we don't have the money.  As a nation, we spend trillions on new buildings, oil production, military weapons, more, more, more.  It never seems like our appetites are satisfied.
When will we focus on what matters most?

P.S.   I borrowed the image from Mike Wilson's contribution to Unsplash.    I also used a grungy texture I downloaded quite some time ago.  My apologies that I don't remember where.
Save
Save
Save
Save
Save