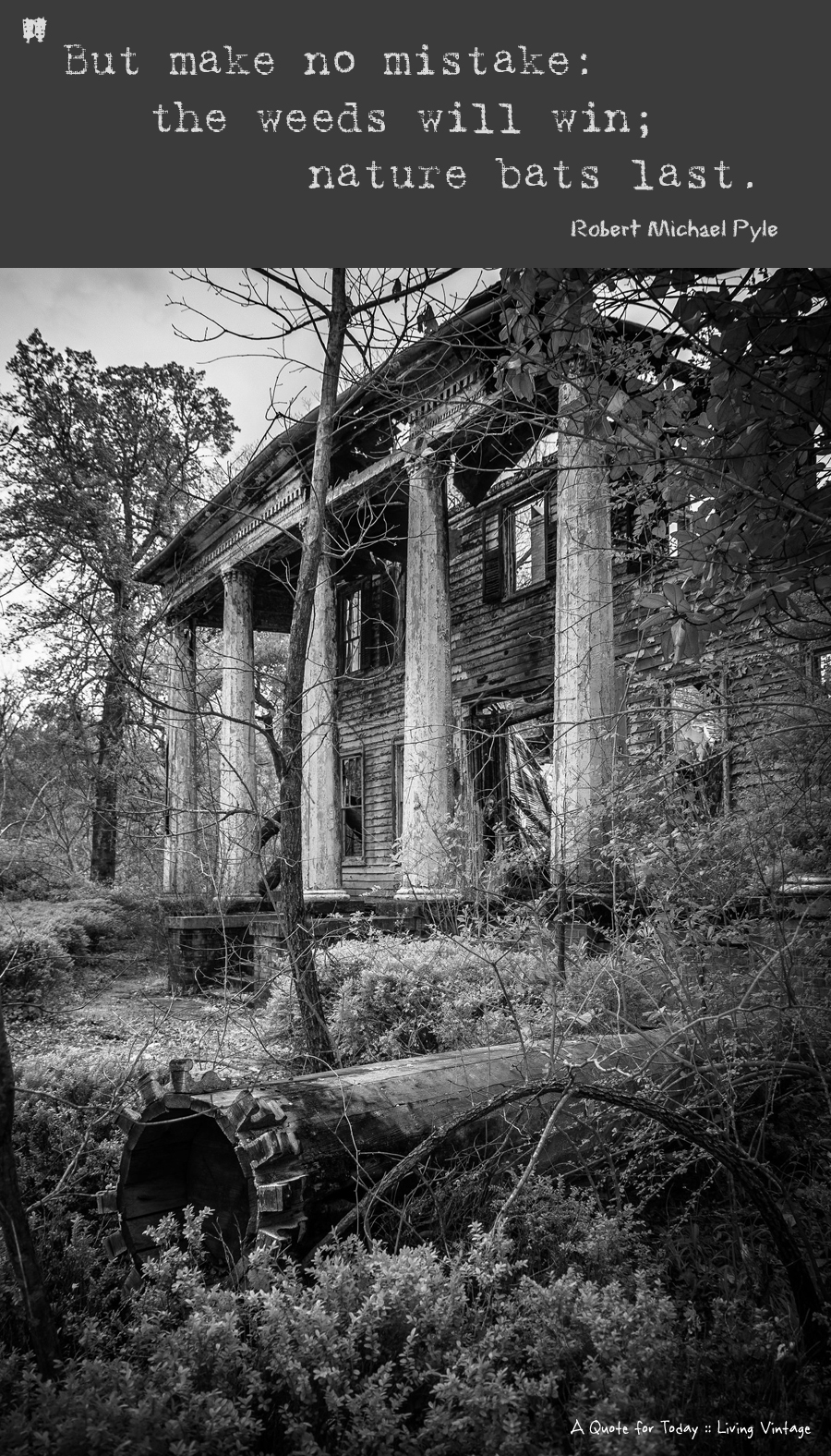 I'm sure you've seen them as we have.  Beautiful, old houses that have fallen into such disrepair.   Perhaps they have a hole in the roof.  Maybe the front porch has fallen off.    Perhaps the house is barely visible because of the weeds.
Way back when we were deconstructing old houses, we often reached out to the owners of dilapidated properties to see if they were interested in demolishing them.    If we were told "no", it was usually one of three reasons:
The property was owned by multiple individuals, usually heirs to the property, and everyone could not agree on what to do with the property.
The owners planned to fix it up (and maybe they will, but so far, years later, they haven't).
I have to say, though, that the most common reason was this:
We were often told, "Well that was my grandma's house, and it means a lot to me so, no, I'm not interested."
Our frustration was that it was so clear to us that the house would continue to slowly disintegrate to the ground.  It seemed like a waste to us.  Why wouldn't someone want materials in the old home to live a new life?    But as I've had time to think about it, it has occurred to me that perhaps that's what the owner wanted:  seeing their house and the memories of it slowly be consumed by the earth.   A burial, "dust to dust", if you will.

P.S.  A sincere "thank you" is extended to Rodney Harvey for allowing me to share and slightly modify his gorgeous photograph.    If you love abandoned houses, nature, old buildings, signs, and vintage details like I do, you must check out his Flickr photostream sometime.
Save
Save
Save
Save
Save
Save