Every year for Christmas, I receive at least one cookbook which I hastily peruse as soon as I can.   One year in the not-too-distant-past, my sister gave me The Junior League Celebration Cookbook, and that's where I discovered this recipe.
I've prepared this recipe several times, last weekend for me and Mark.  I split this recipe into 2 serving dishes — froze one and baked the other — and still we had leftovers.  The time before that, we served it to two dinner guests and they gobbled it up, exclaiming it be delicious.  We knew we thought it was, and it's nice to hear when other people agree.
I realize that eggplant can be a little bit off-putting with it's strange shape and purple color, but to me, eggplant tastes a lot like squash, perhaps with a little more earthy flavor, so if you like squash, I think this dish will become one of your keeper recipes as well.

Eggplant-Tomato Bake

1 large eggplant (about 1¾ pounds)
4 teaspoons salt, divided
4 large eggs, beaten
2 T butter, melted
¼ t freshly ground pepper
½ t dried oregano
½ t dried basil
1 clove garlic, minced, or ¼ t garlic power
½ cup fine dry bread crumbs
1 small onion, chopped
4 ounces cheddar cheese, grated and divided
2-3 large ripe tomatoes, sliced
¼ cup grated parmesan cheese
Paprika
Preheat the oven to 350 degrees.
Peel and slice the eggplant. Place in a saucepan; add water to cover and 2 teaspoons of the salt.  Cook, covered, for 10 minutes.    Drain the eggplant and transfer it to a large bowl.  Then, roughly mash it.  (I use a large, slotted spoon to smush the eggplant; it doesn't have to be perfect.
Allow the eggplant to cool for about 15 minutes.  Then, stir in the eggs, butter, remaining 2 teaspoons of salt, the pepper, oregano, basil, garlic, bread crumbs, onion, and half the cheddar cheese.
Grease a 2-quart casserole, pie dish, or tart pan.  Arrange half the tomato slices on the bottom.  Add the eggplant mixture and top with the remaining tomato slices.  Sprinkle evenly with the remaining cheddar cheese and the parmesan cheese.  Sprinkle with paprika.  Bake for 1 hour.
Makes 6-8 servings.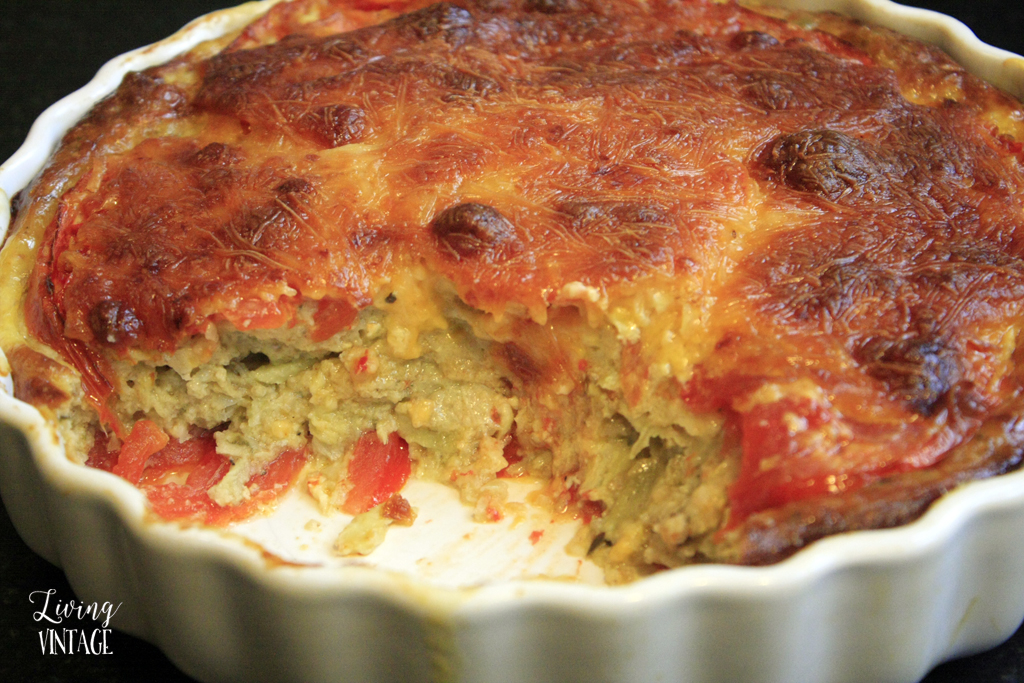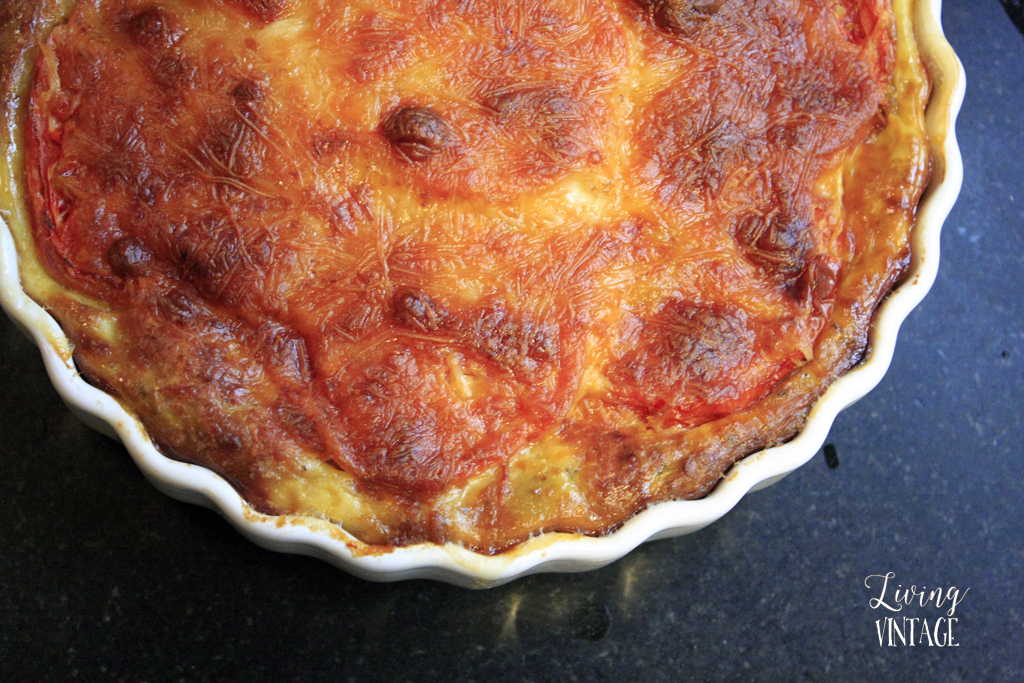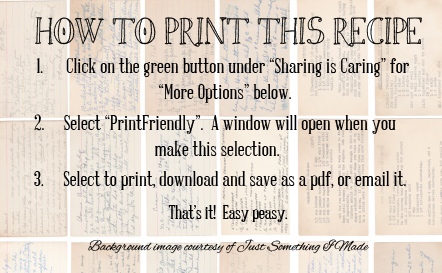 P.S. This post contains an affiliate link.
Save
Save
Save
Save