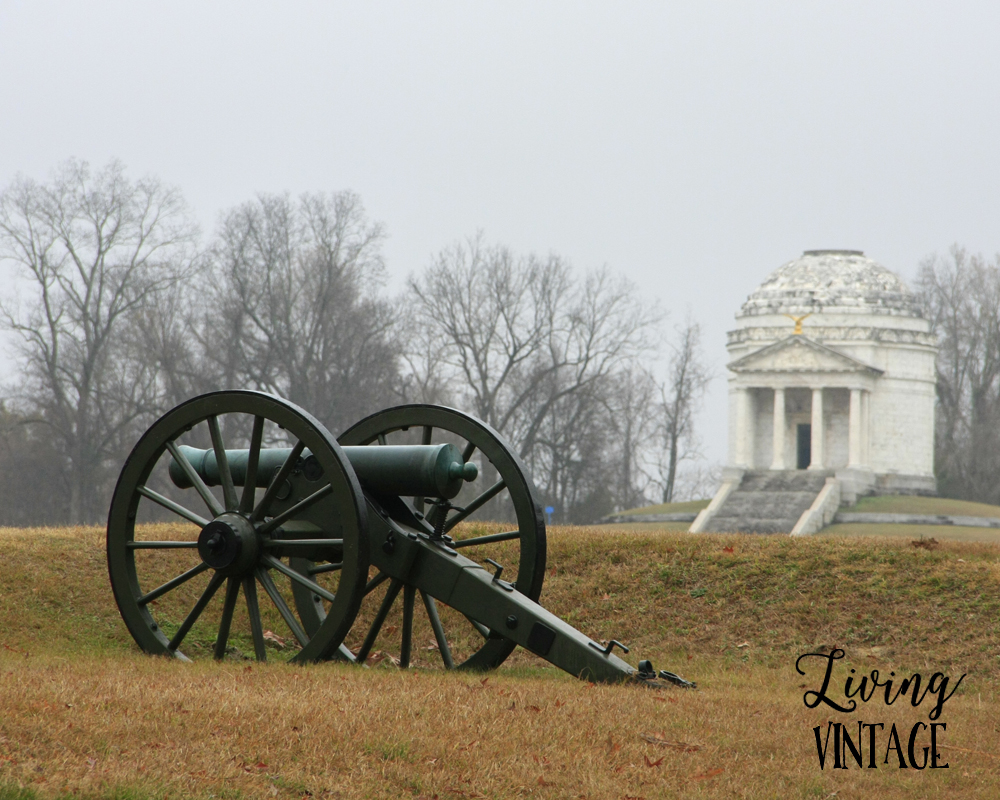 On Day 2 of our trip to Mississippi, we decided to spend the bulk of the day exploring the Civil War battlefield in Vicksburg.    It was a little chilly and drizzly and rainy all day, and the grey day seemed fitting, given the horrible bloodshed and tragedy that happened there during mid-May through early July in 1863.
When you first drive into the national park – (which is mammoth, by the way) – you see mounds of dirt that still remain, despite the rain and erosion for decades, that were used as cover for the soldiers.  You also see many cannons, large and small.  And monuments.  Lots and lots of monuments.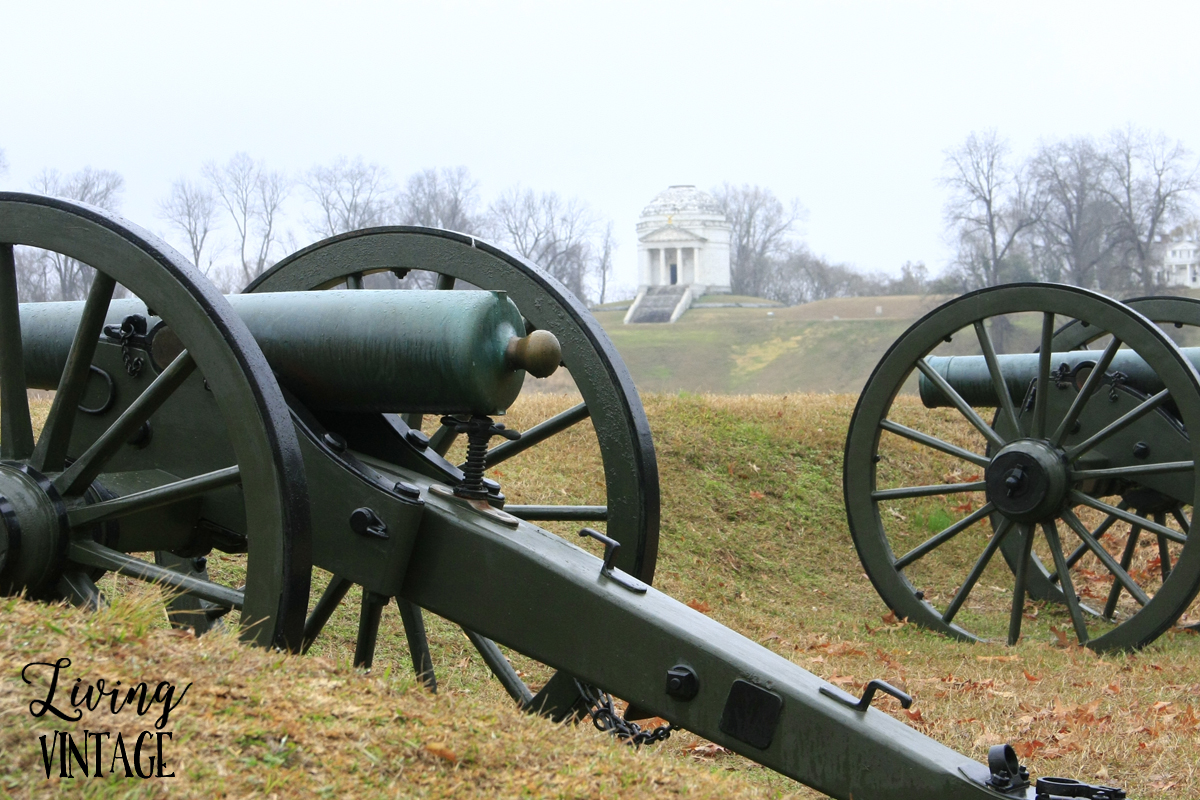 Despite the park being incredibly large and extremely hilly, it's easy to see the entire, very large park – as shown below, as there is a good one-lane road that winds throughout.  We stopped frequently of course, to take in the ambiance of the place, to say 'hello' to the souls that still live there, and of course, to photograph these images.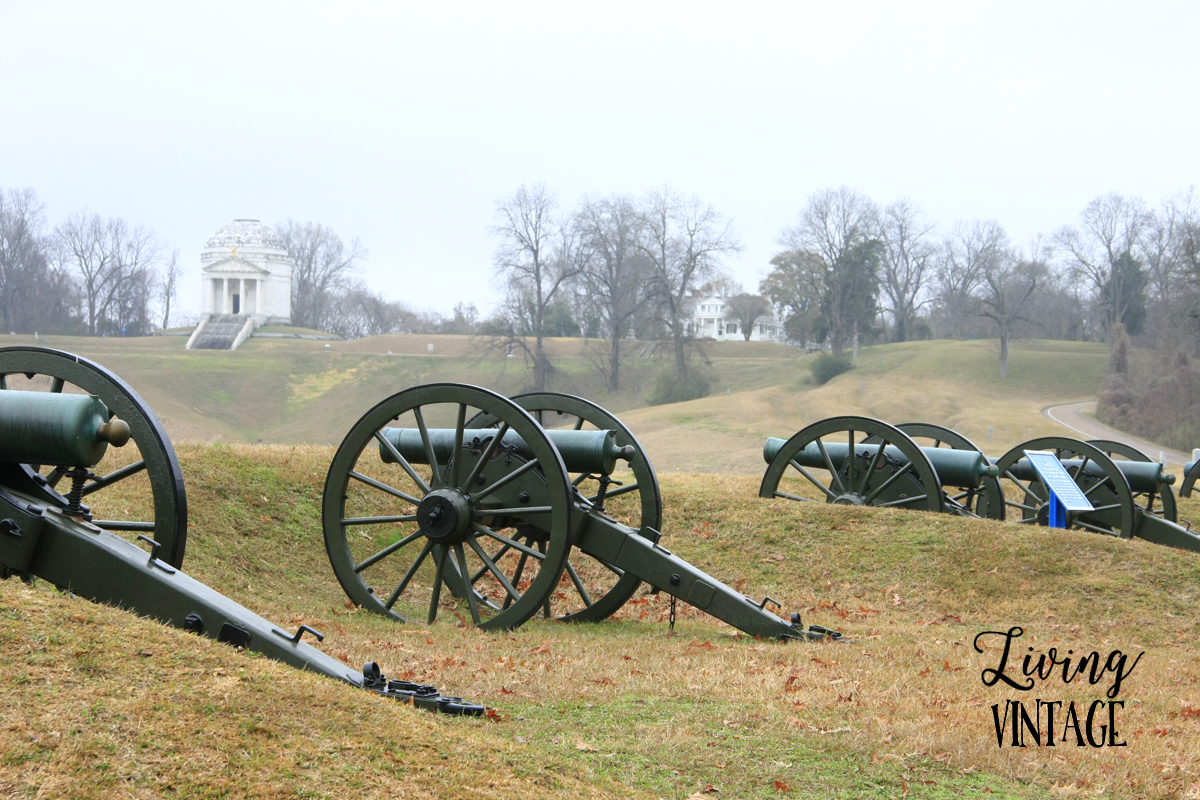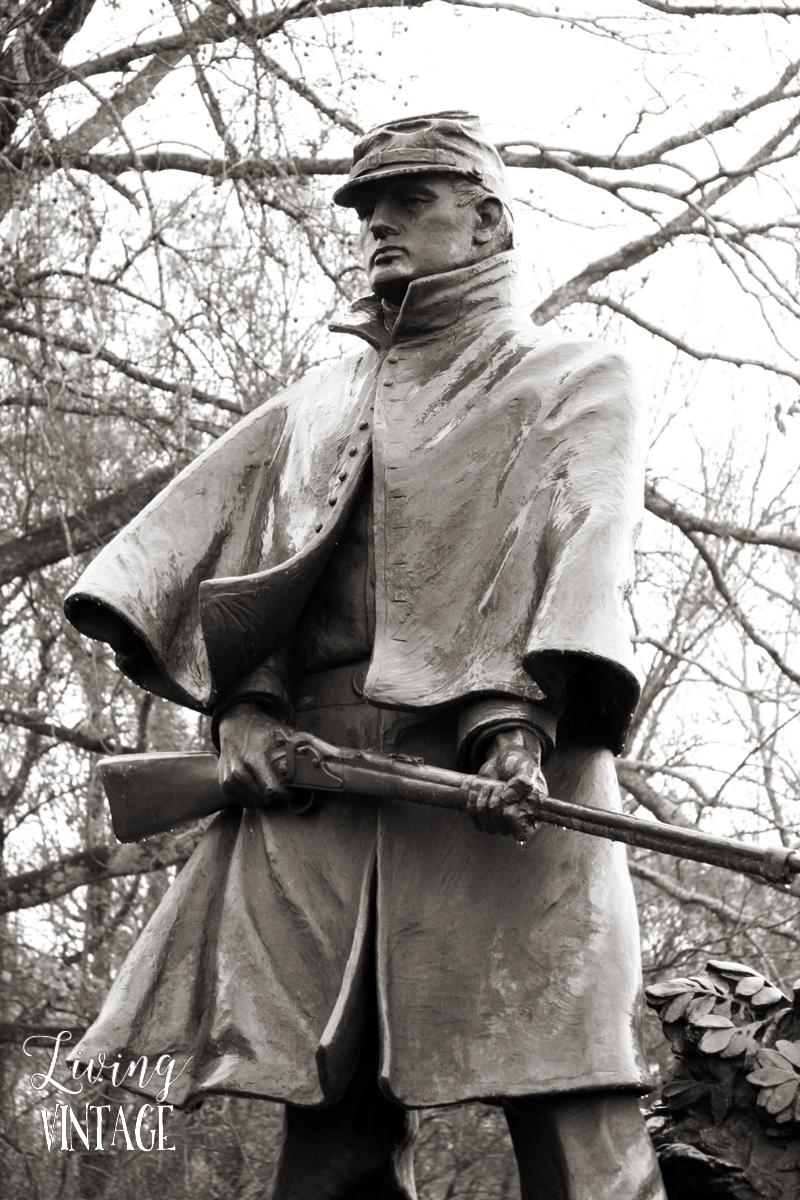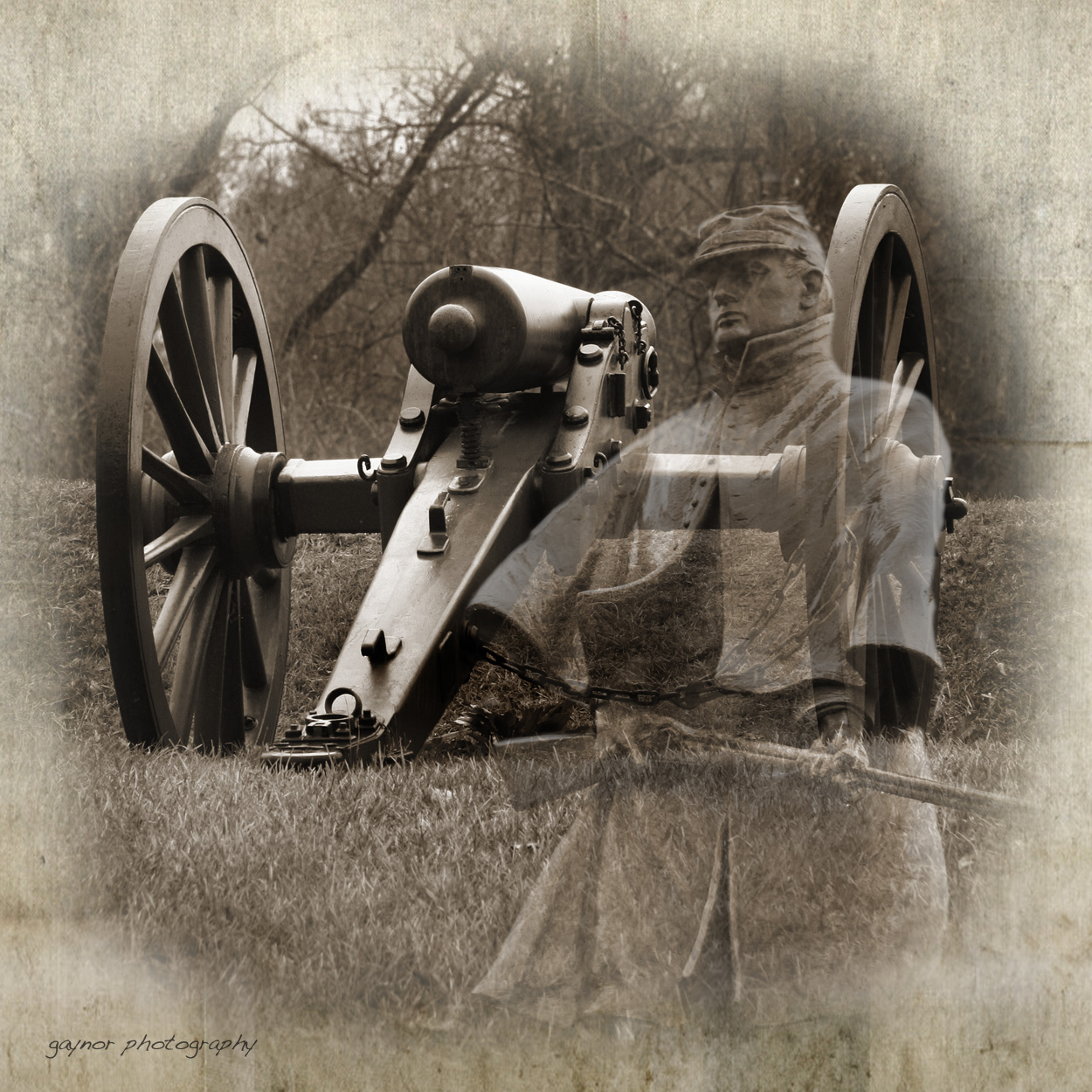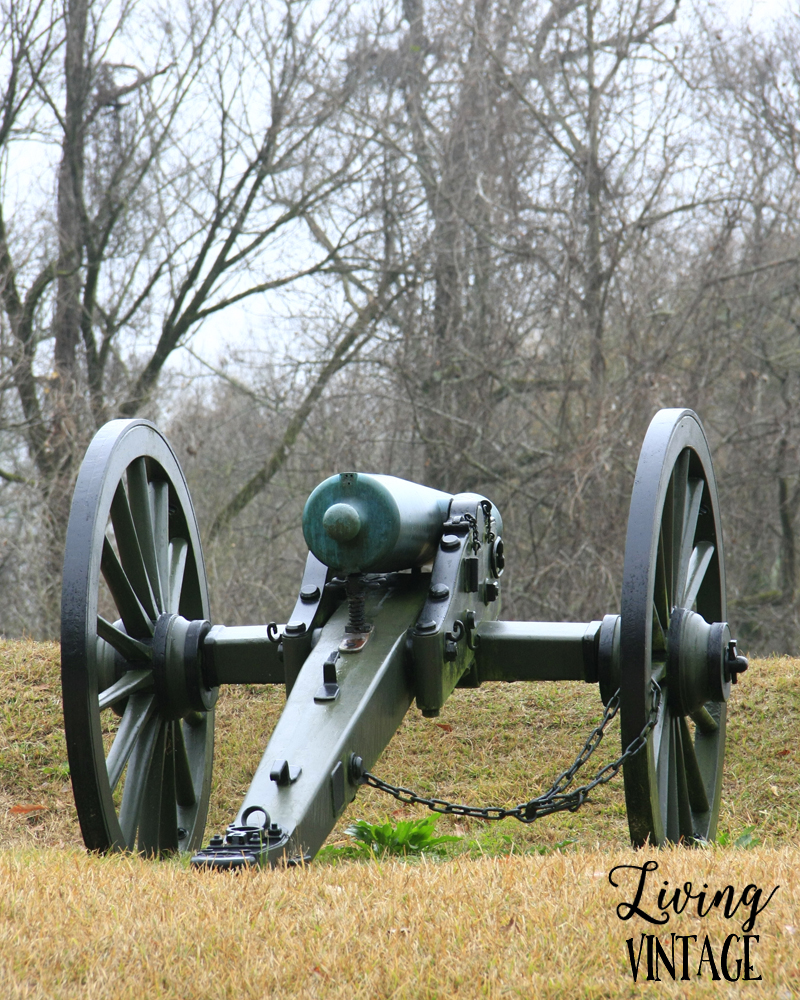 The Illinois State Memorial is one of the most impressive monuments at Vicksburg, in terms of size and architecture.
I deliberately shot this image out of focus and in the rain, trying to capture the forlorn feeling of the place.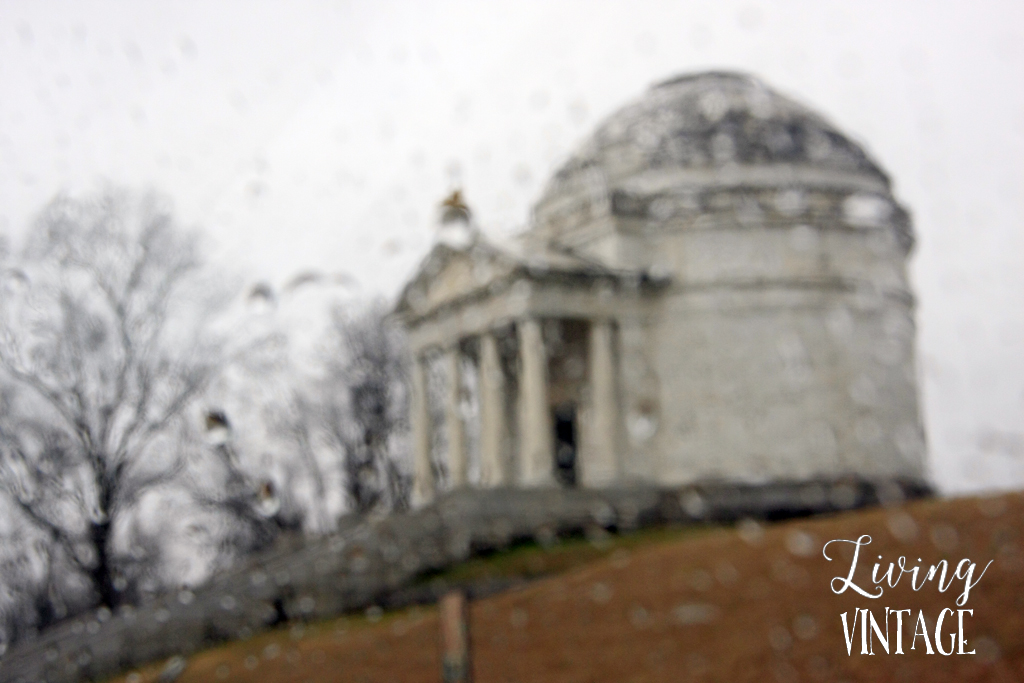 The rain reminded us both that the soldiers fought their battles in all kinds of weather.  It is no surprise that more soldiers died of disease than wounds from battle.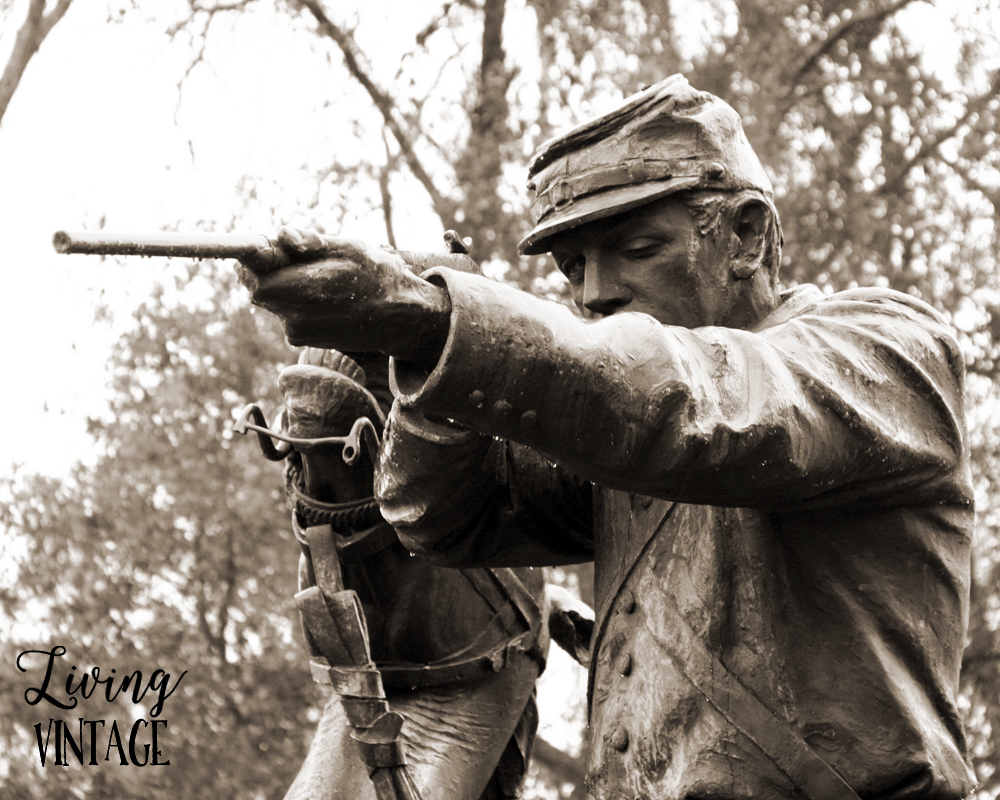 The USS Cairo gunboat and museum are also within the park.    Fortunately, it was all under cover because it was pouring rain by then.
This massive hunk of metal and wood was sunk on December 12, 1862.  Many decades later — in the 1960's and 70's –the gunboat was cut into 3 pieces, raised from the water and silt at the bottom of the Mississippi River, and cleaned and restored.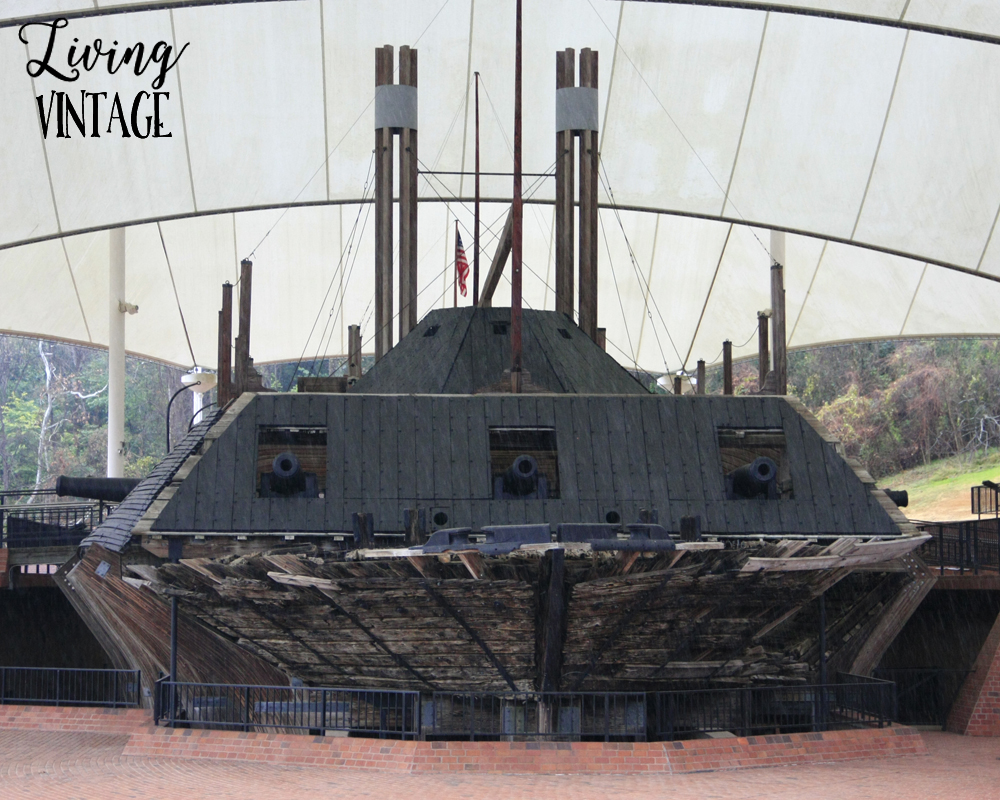 Much of the original wood can still be seen, but much as been replaced to give structural stability.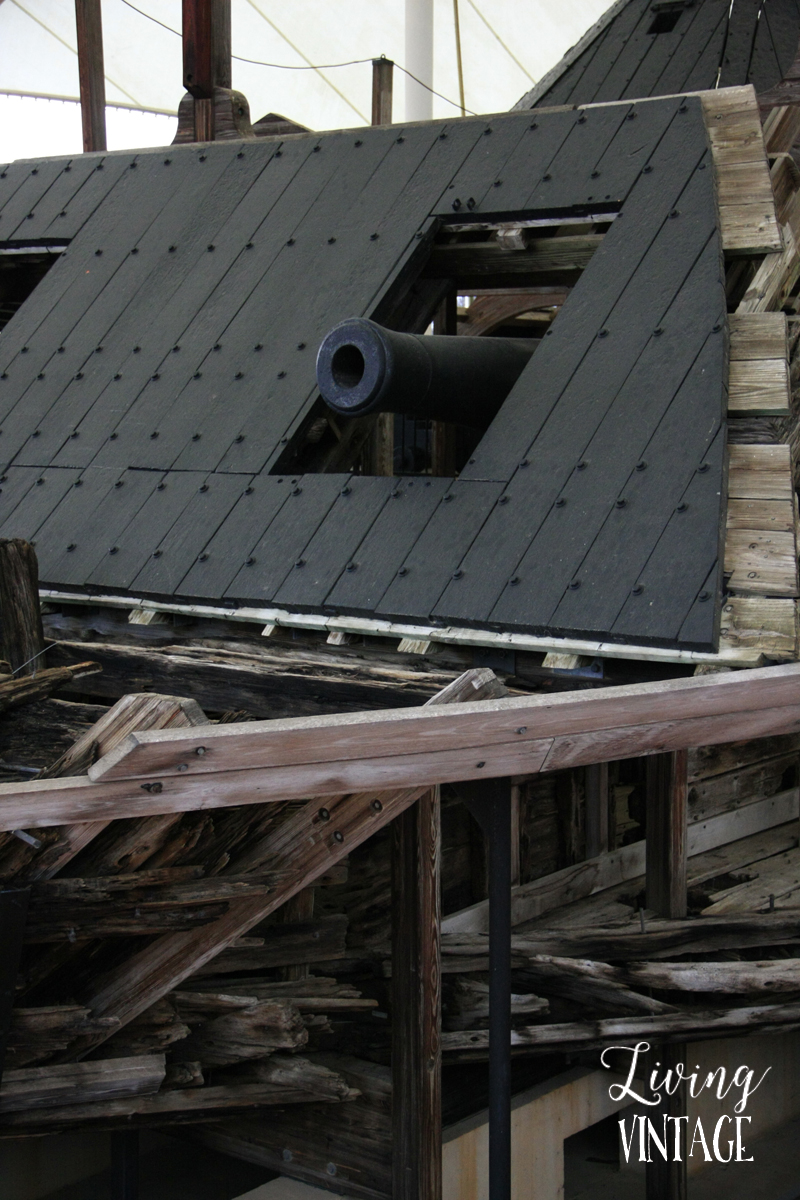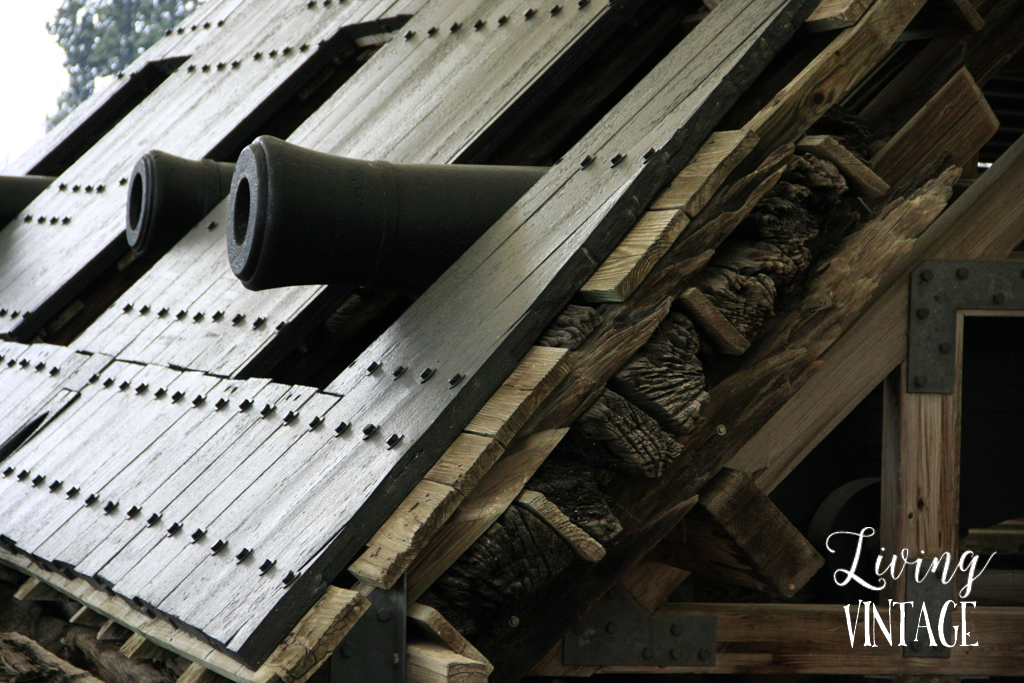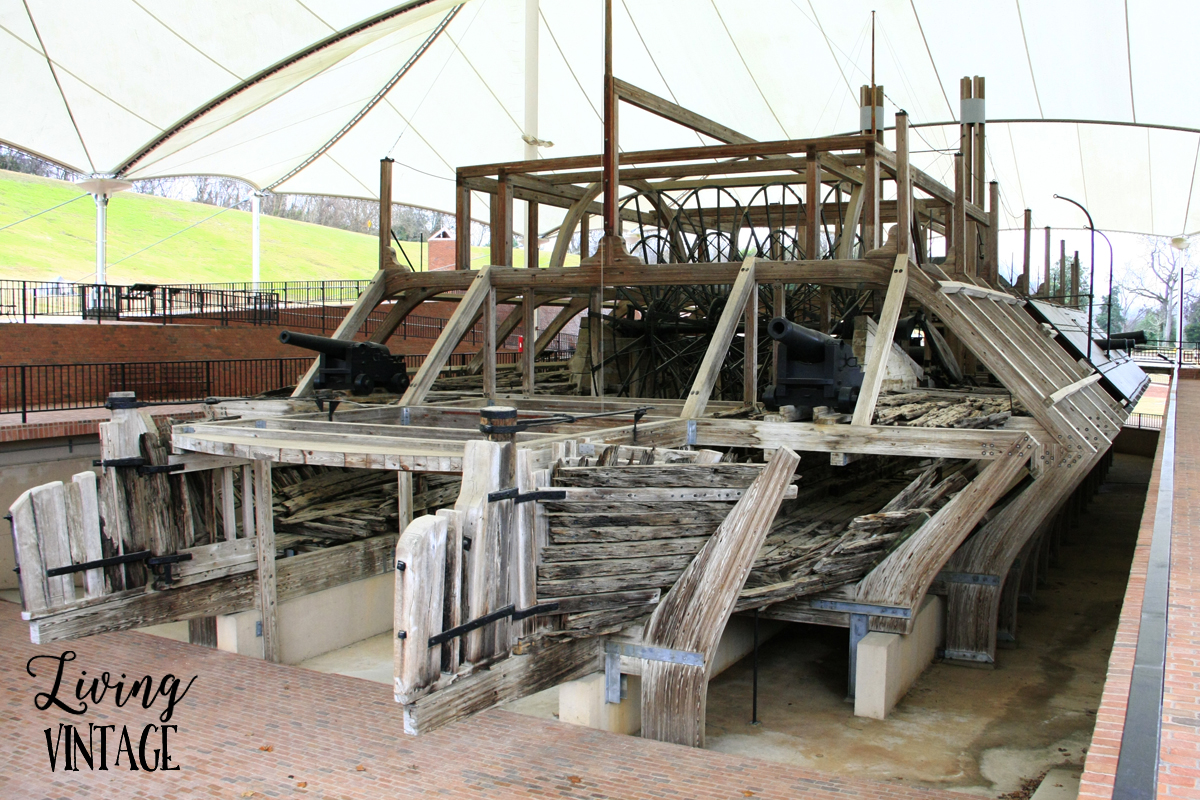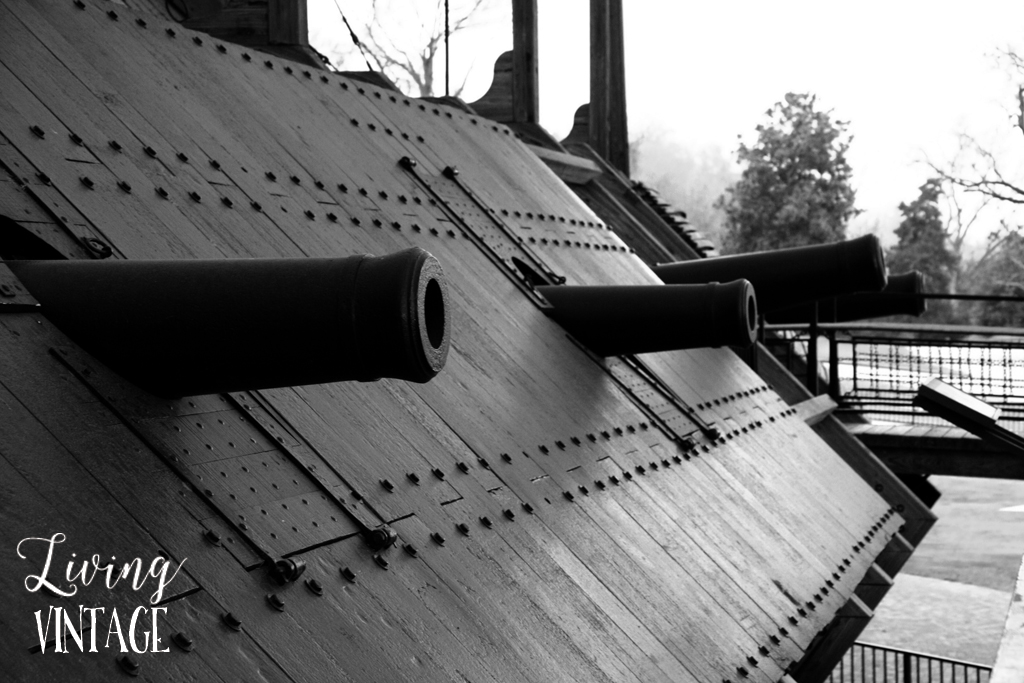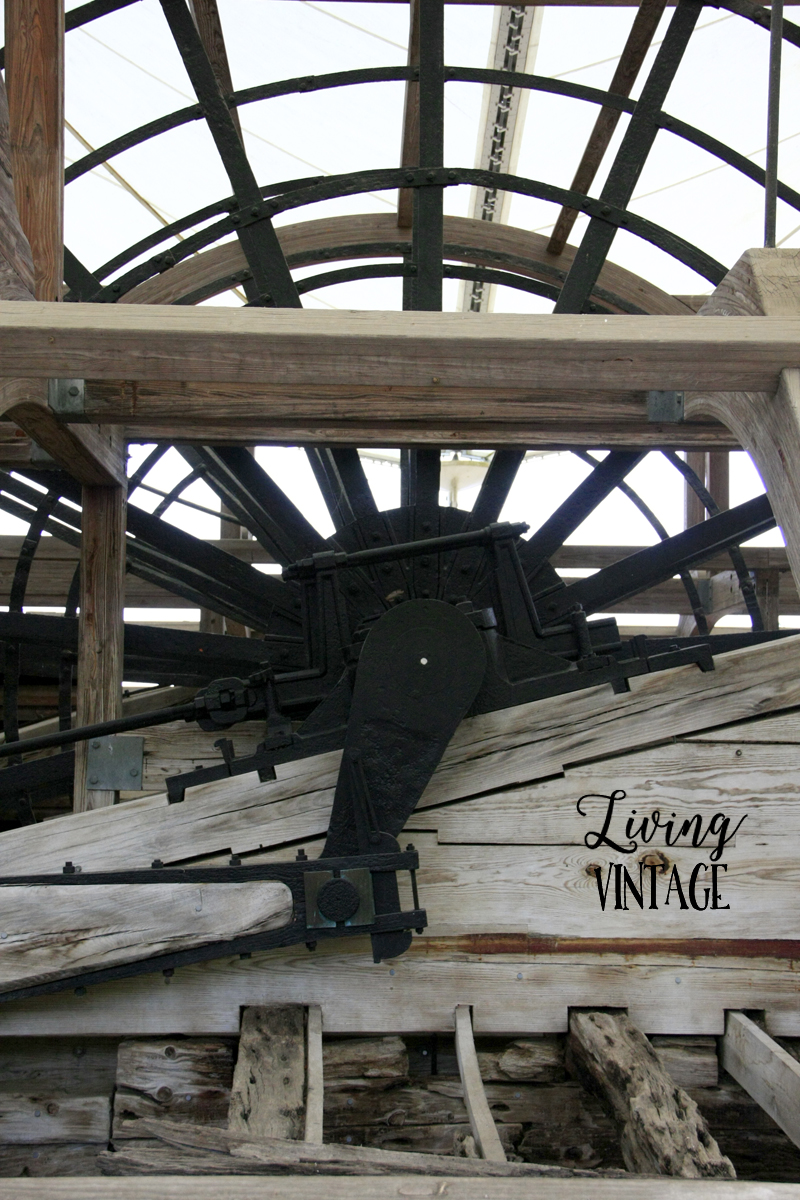 As we were departing, I shot a few photos of some of the handiwork on the museum's grounds.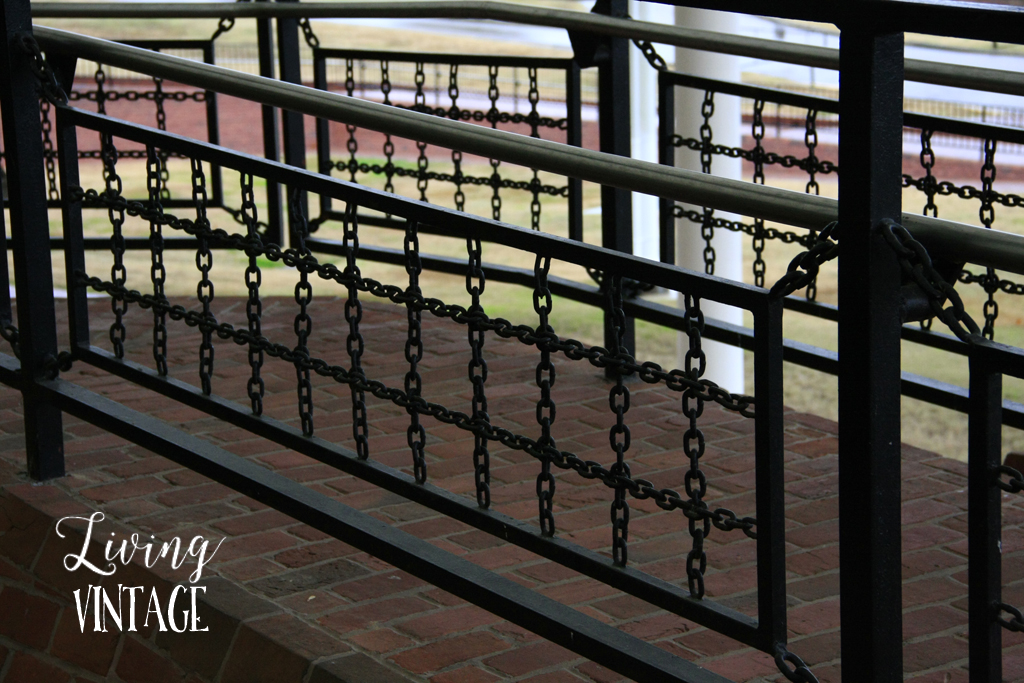 Fortunately, the rain let up and we were able to explore the acres of cemeteries.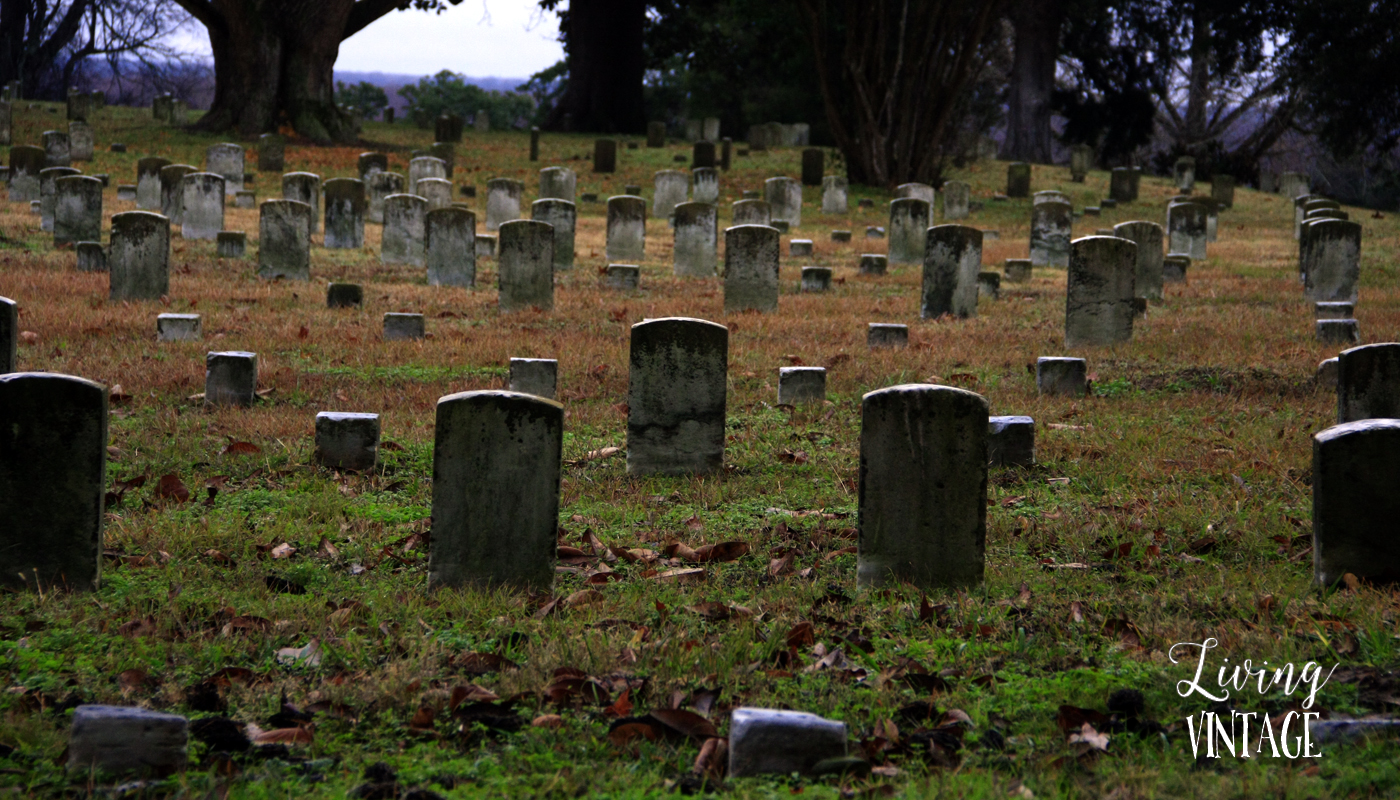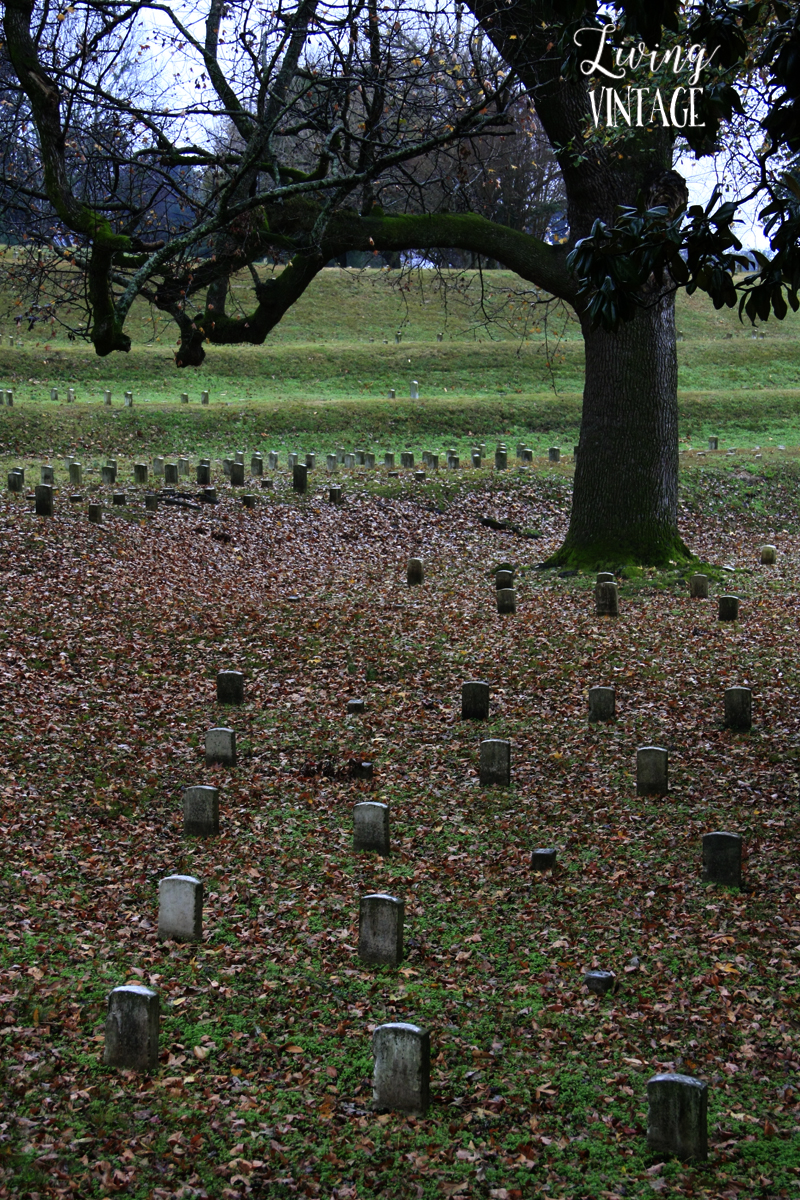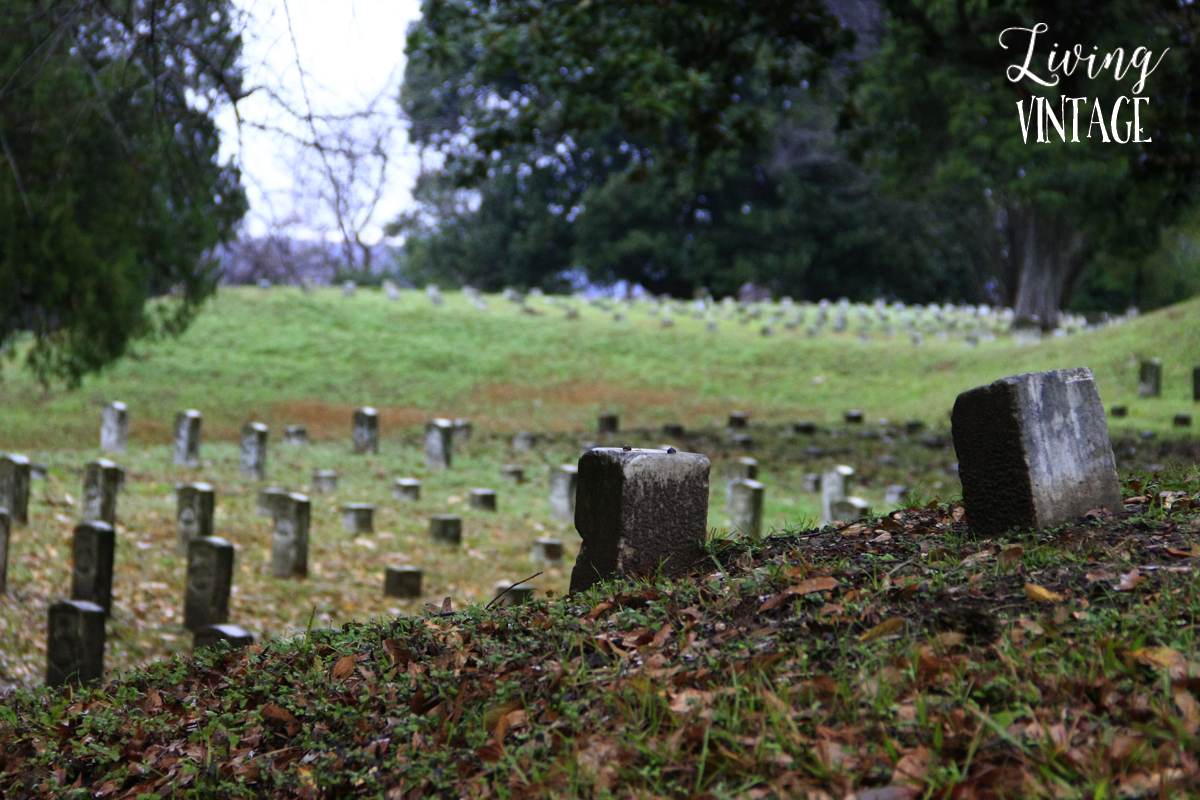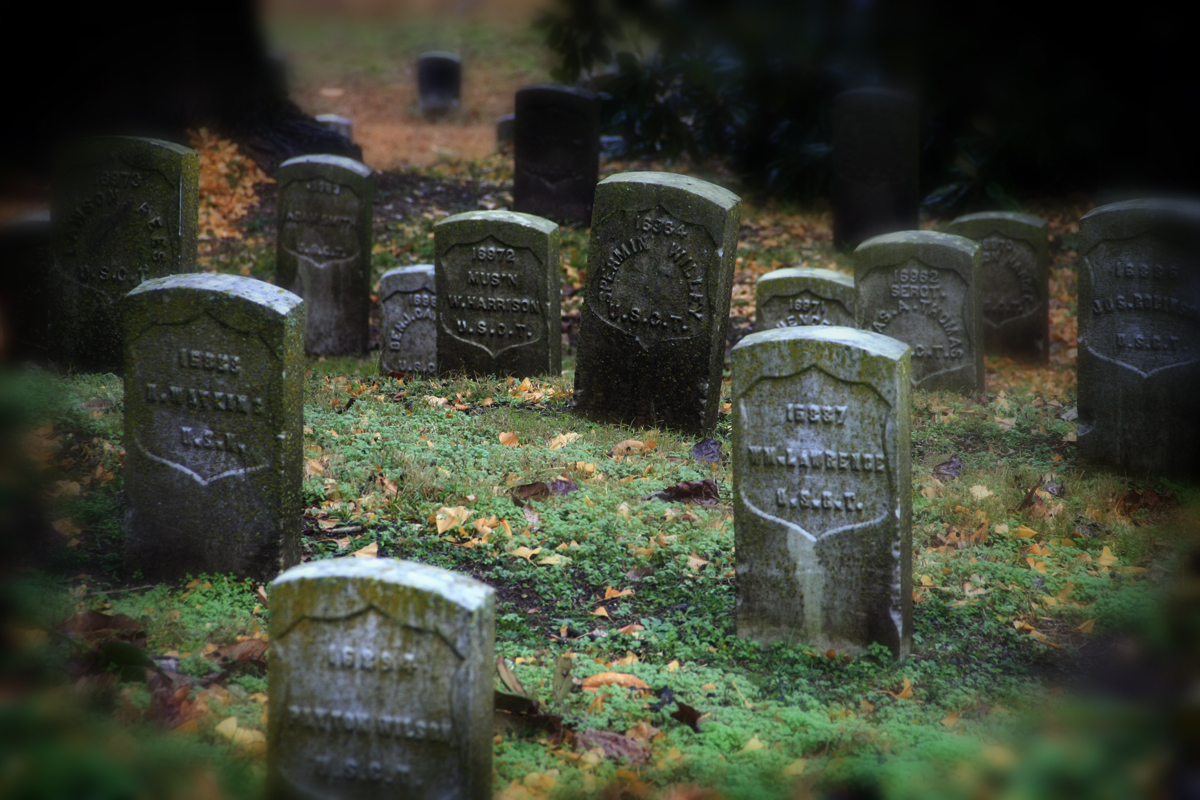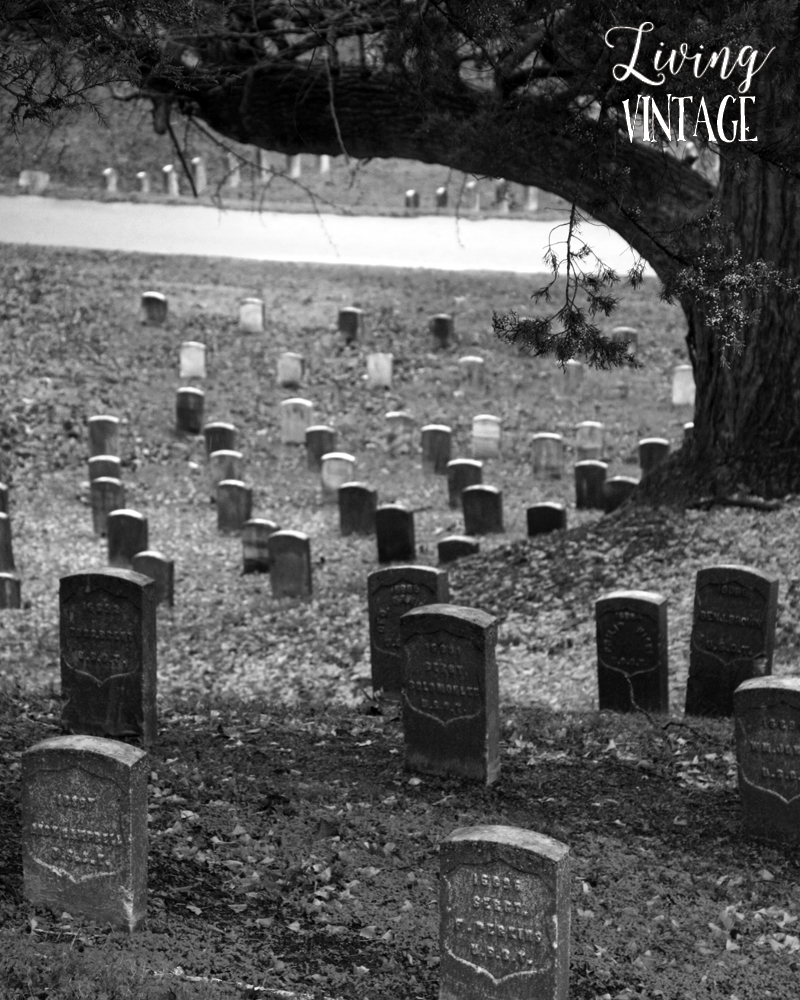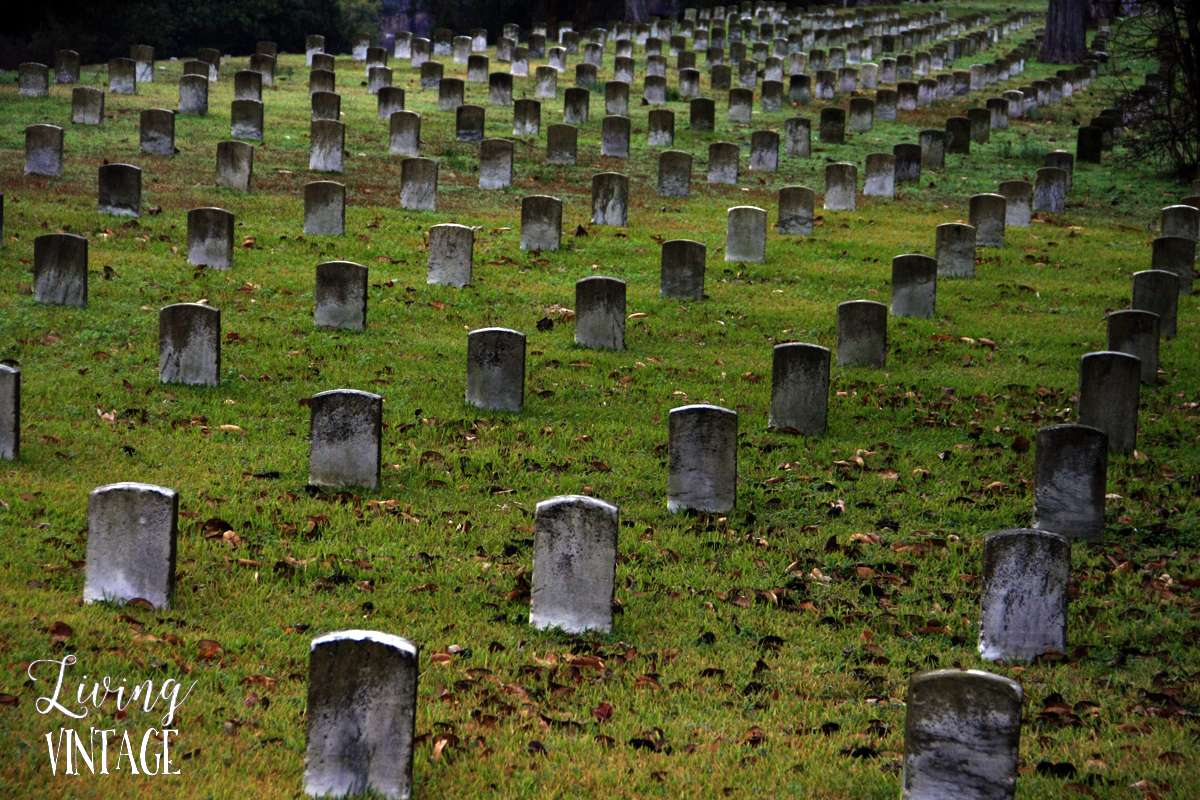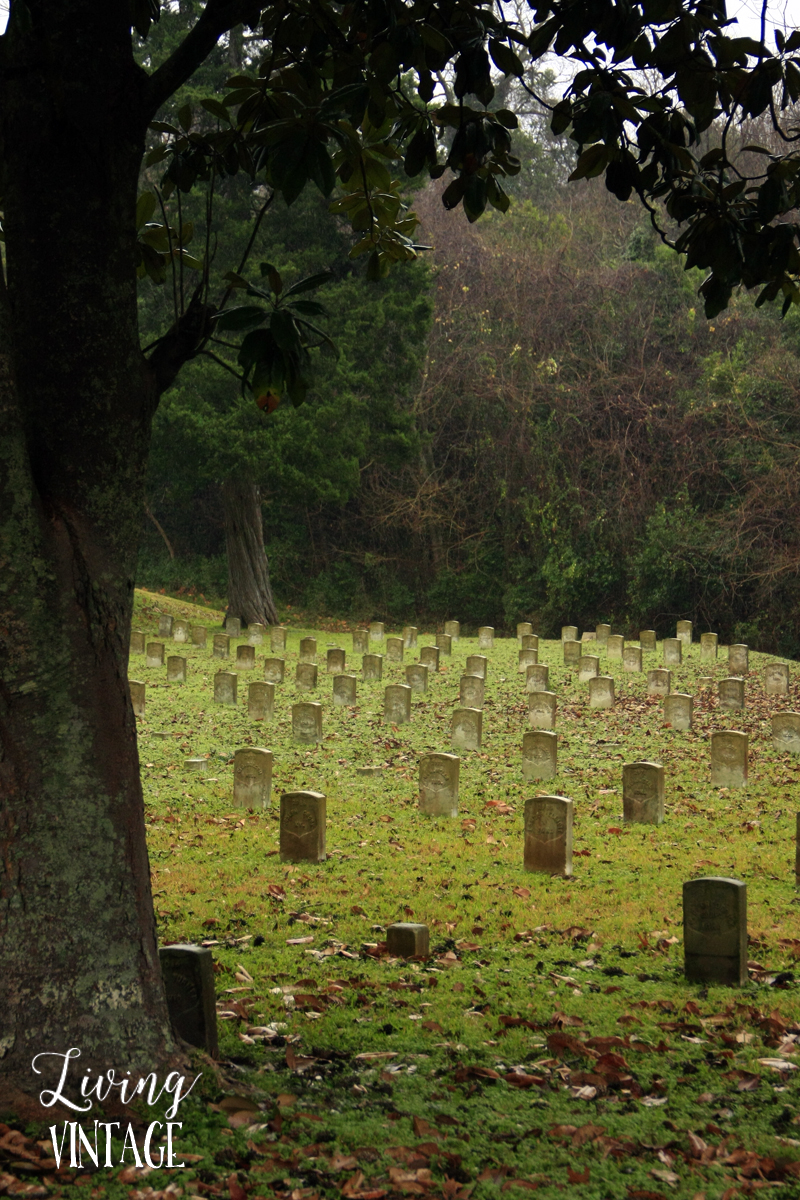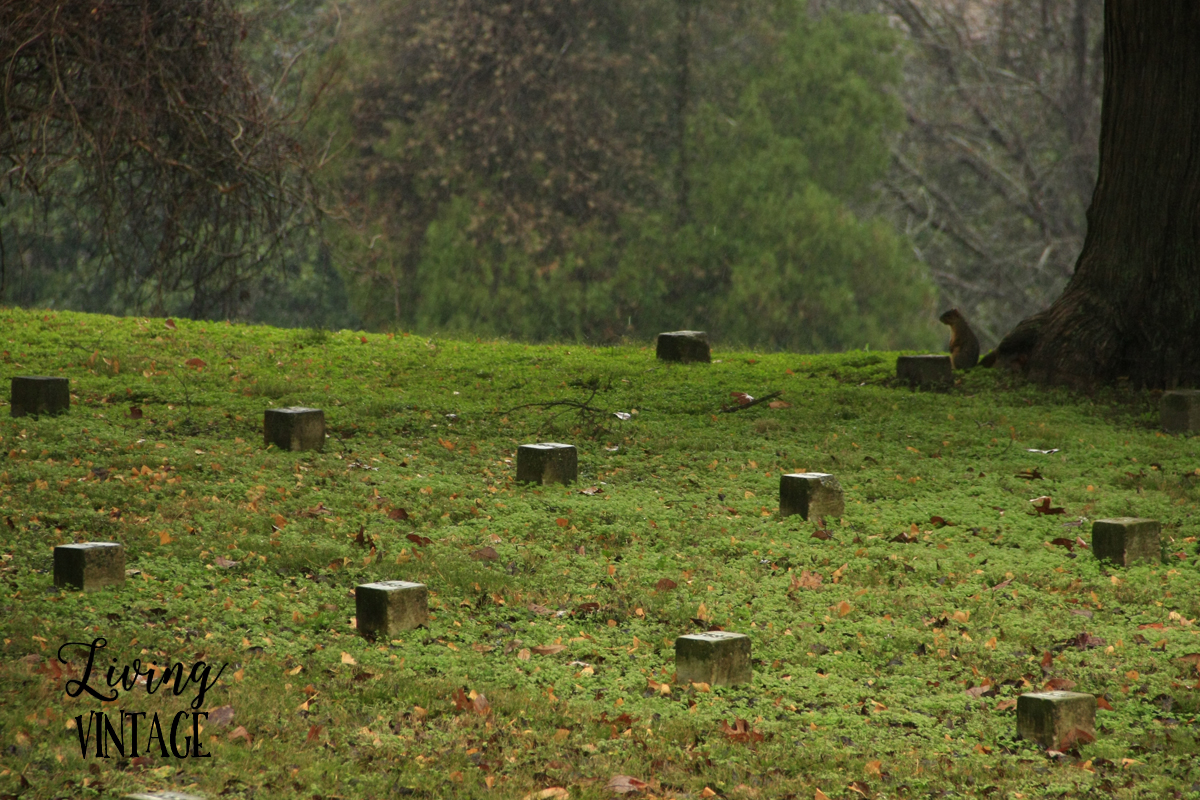 The little squirrel above reminded me of a quote I love which says that life goes on.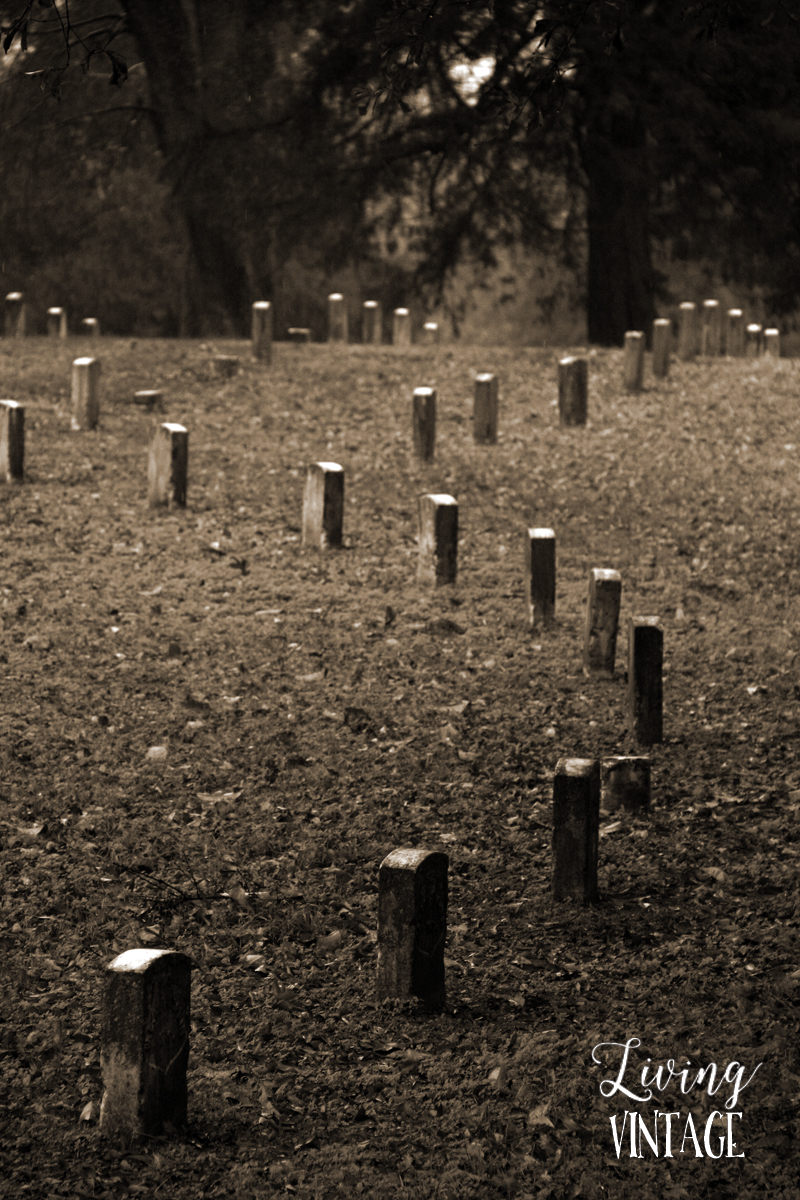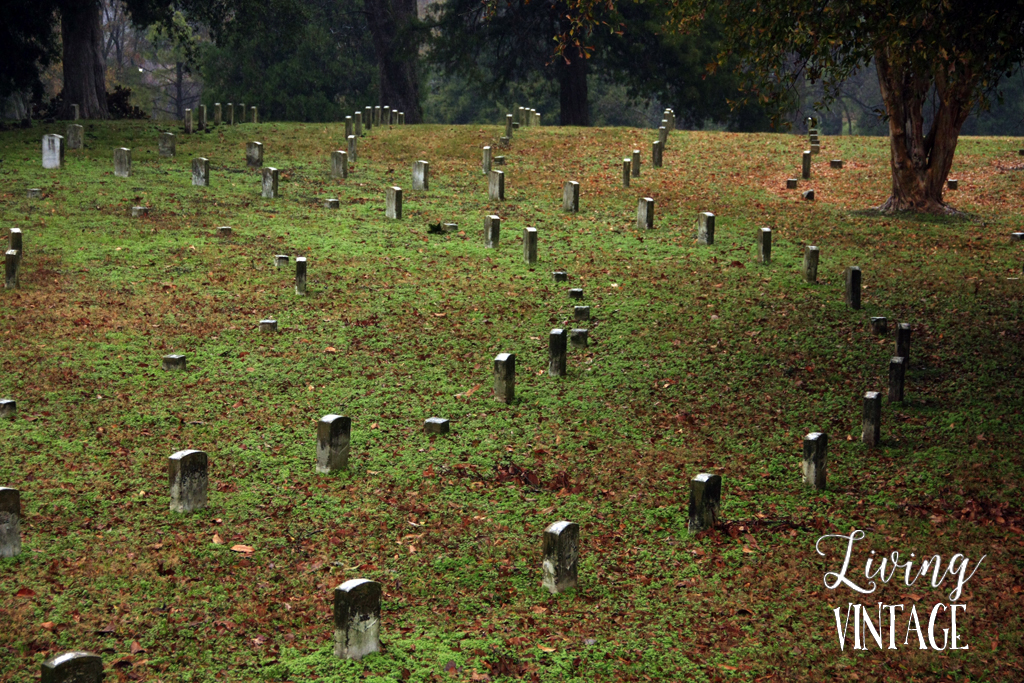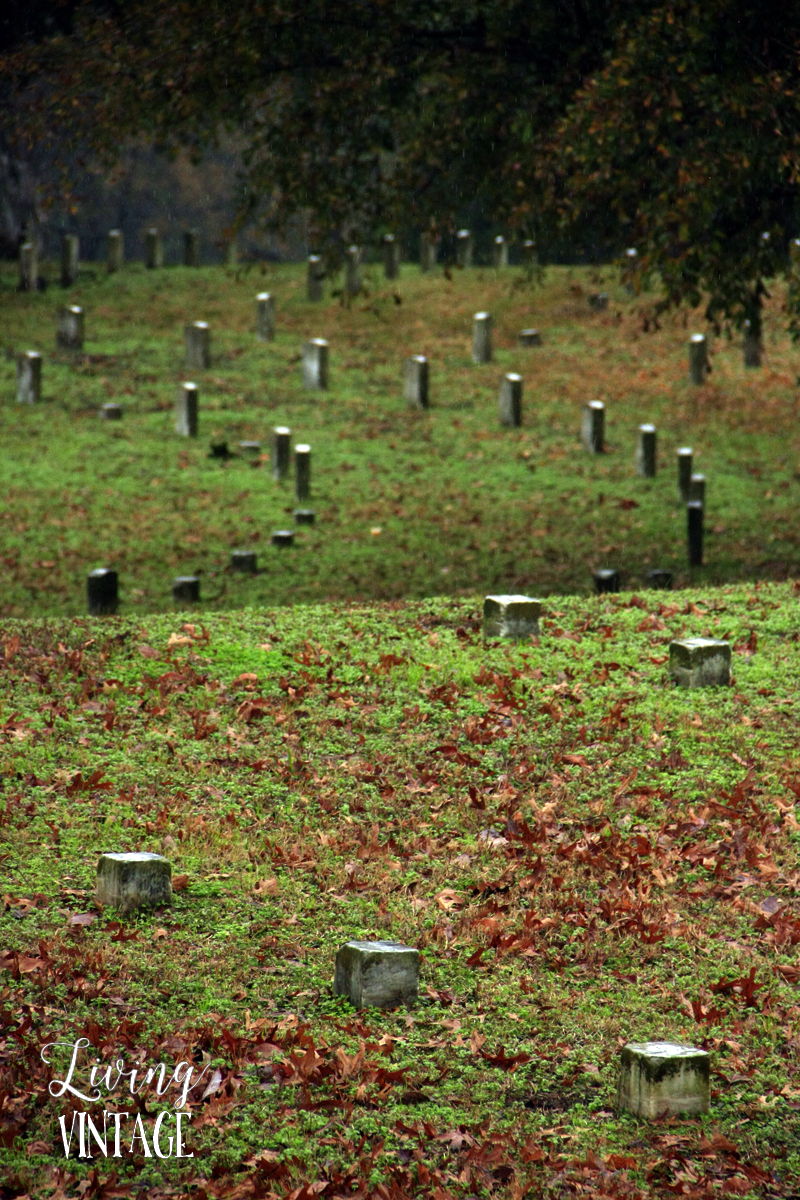 I took this macro shot of some leaves that were lying beside the road.  It's yet another example that decay can be beautiful.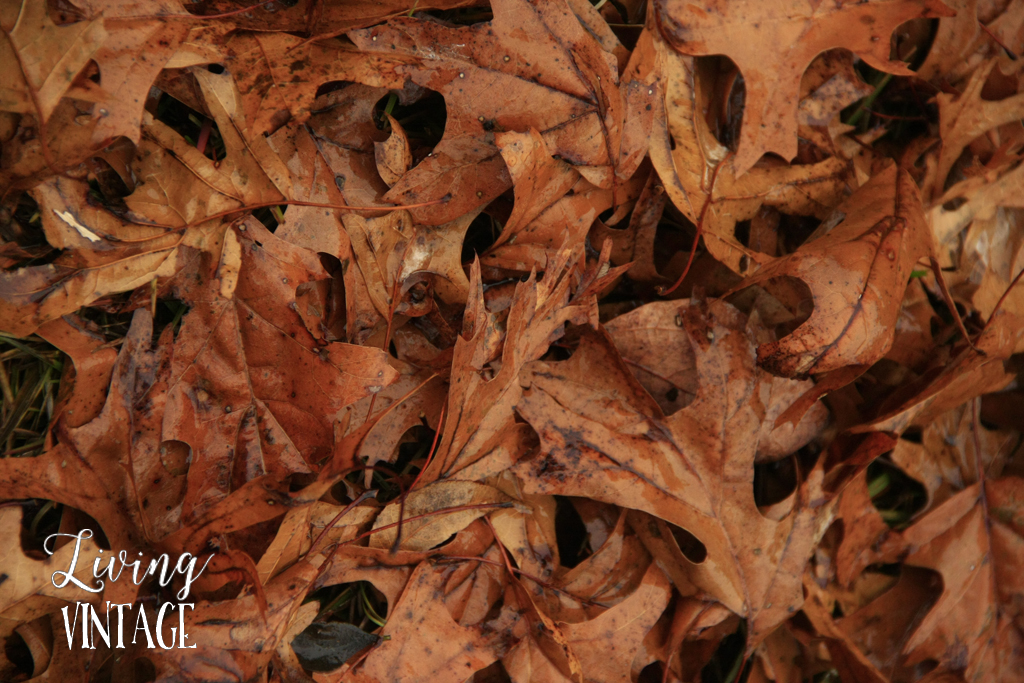 We again got in our car and rounded a few more curves and there it was: this cannon with a view of the mighty Mississippi.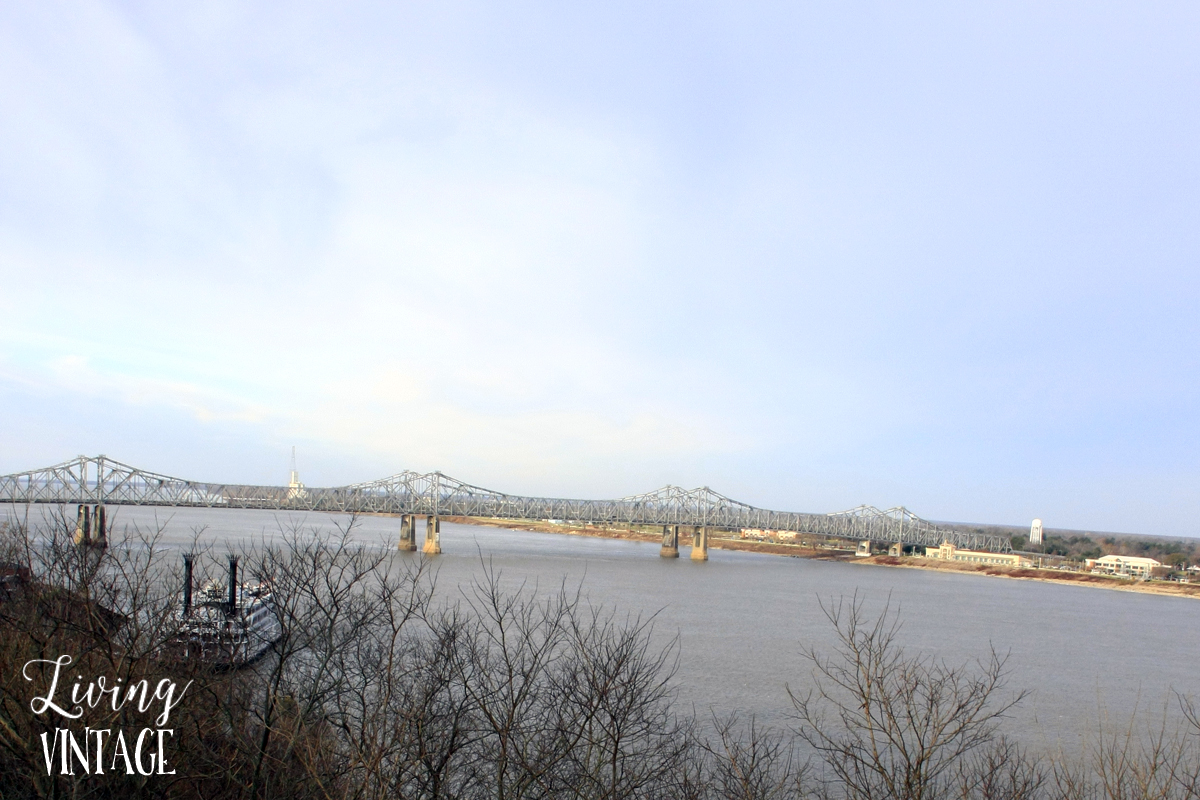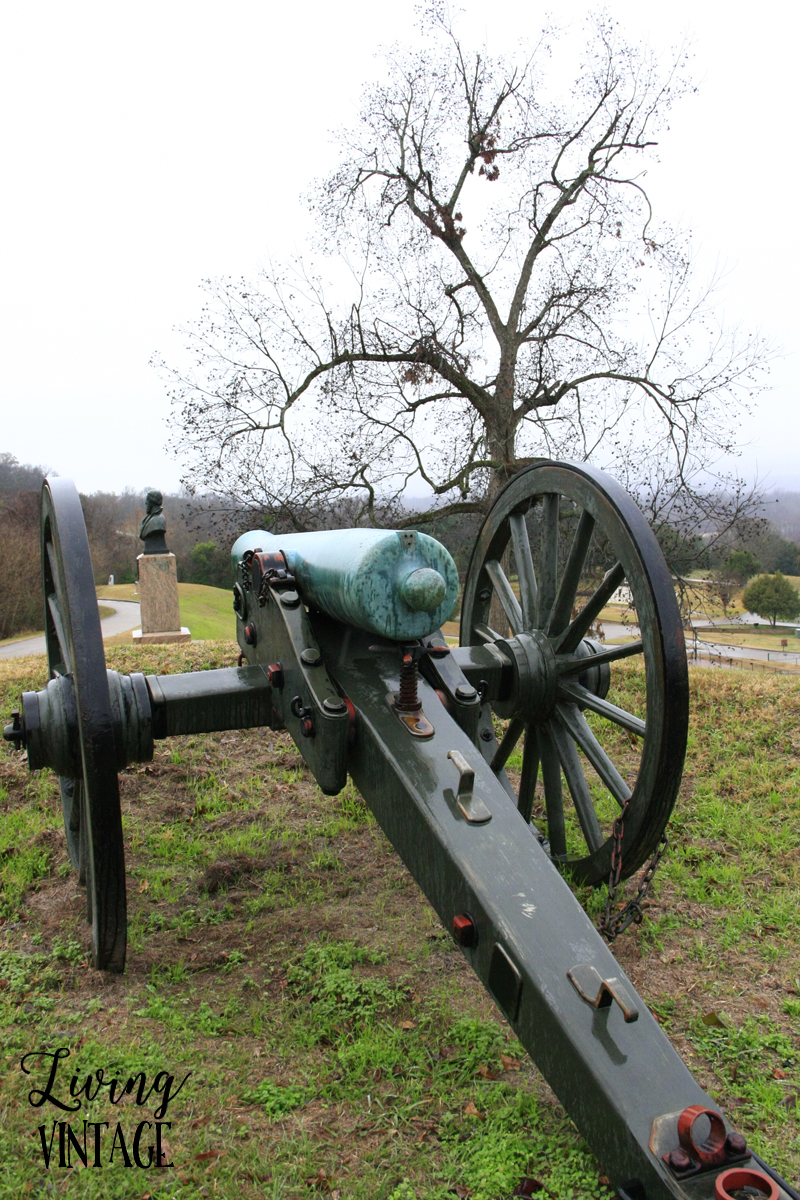 By this point, we were both feeling a little quiet and somber.    And hungry.   And damp.    So we ate lunch and then we headed to Natchez.  We checked into the bed and breakfast that Mark chose and explored Natchez a little bit before nightfall.
Before I end this post, however, I want to share some Photoshop creations that my very talented, professional photographer husband wanted to share of our special day in Vicksburg.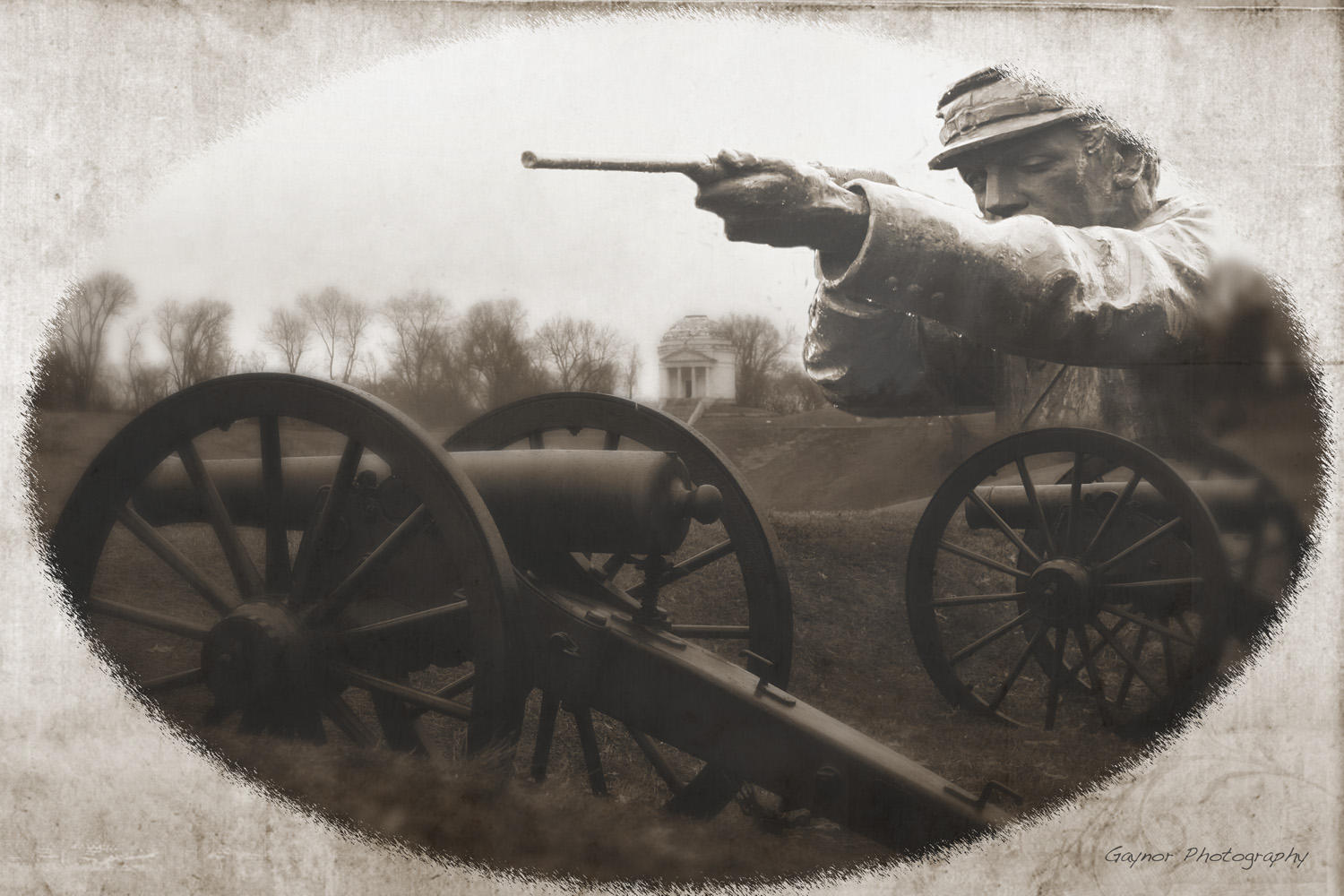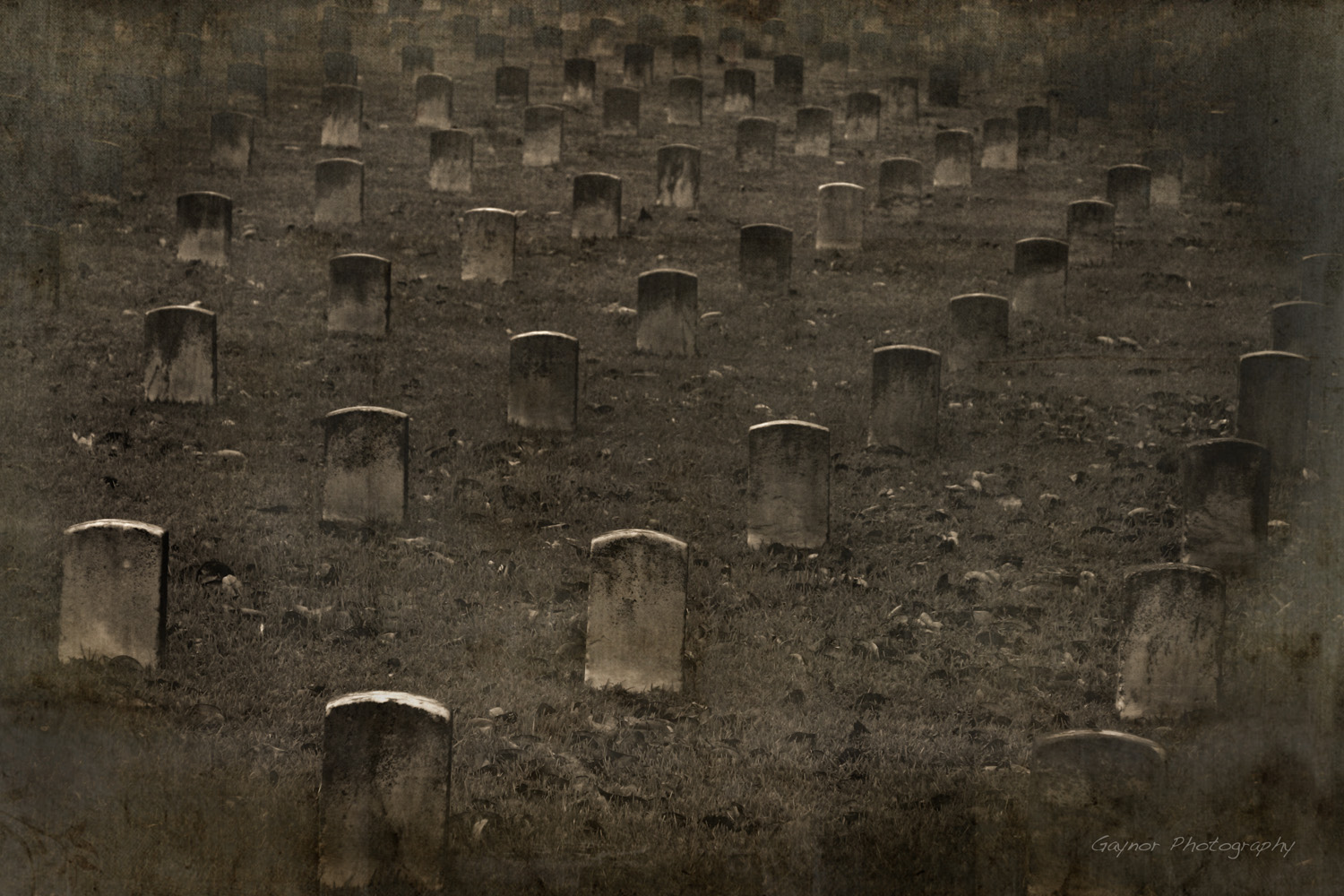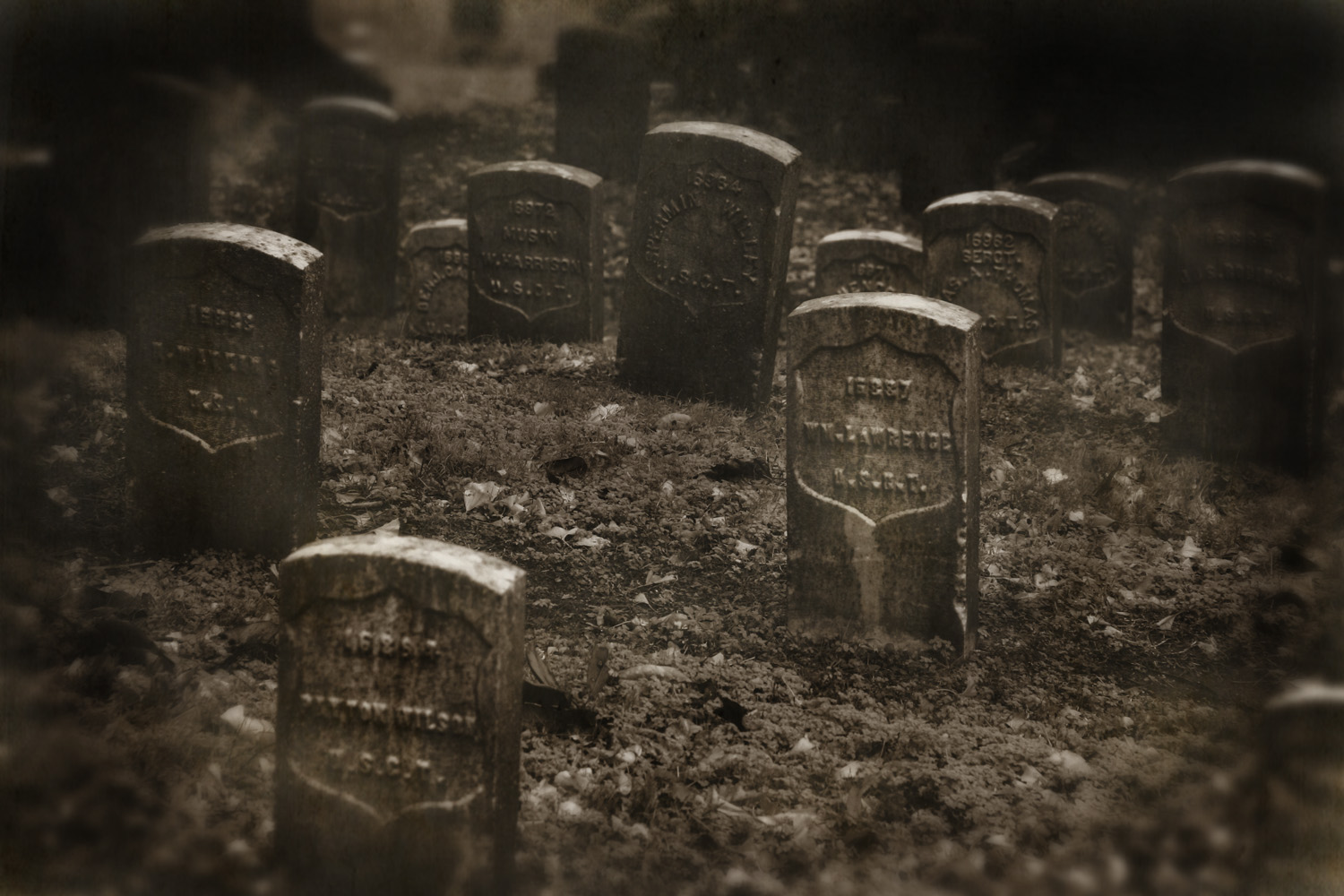 Save
Save
Save
Save
Save
Save
Save
Save
Save
Save
Save
Save
Save
Save
Save
Save
Save
Save
Save
Save
Save
Save