OK, so on the third day, we woke up at our pretty bed and breakfast, and we explored Natchez after we had our breakfast.
Our favorite pastime it seems is looking at old houses with their gorgeous fences and landscaping, and my goodness, Natchez has so many glorious old houses!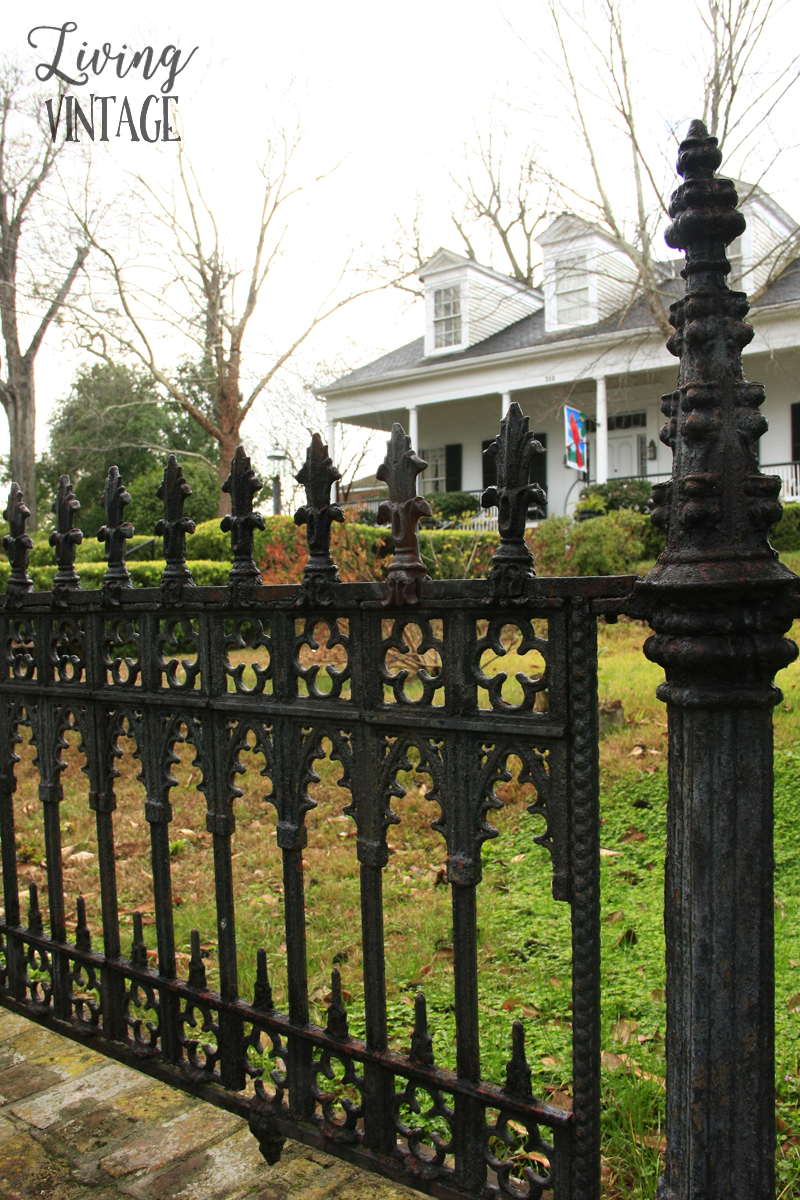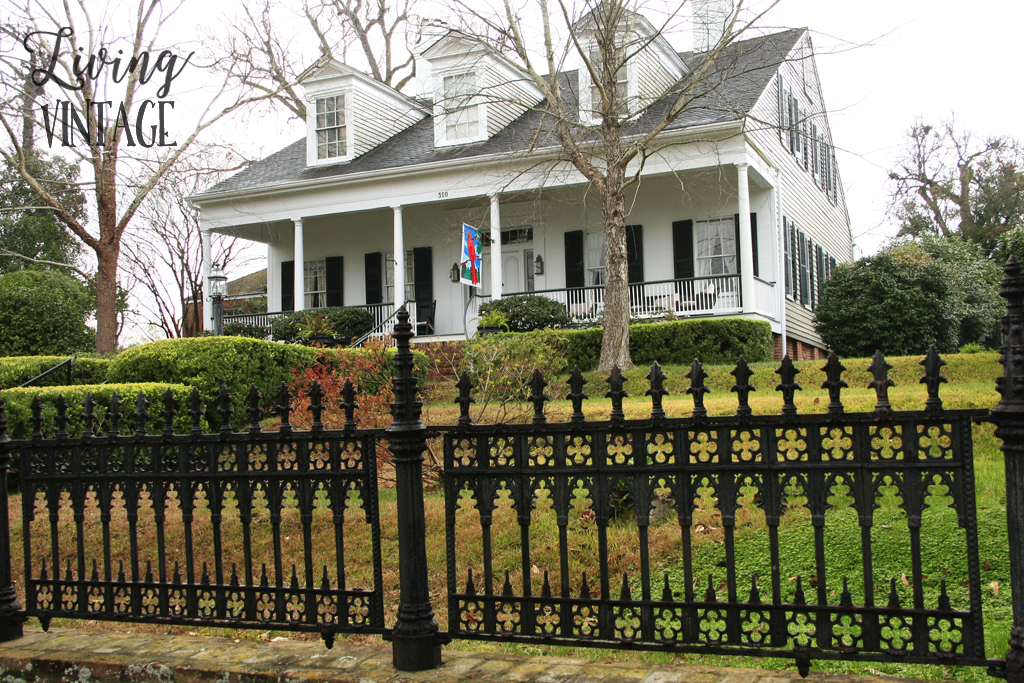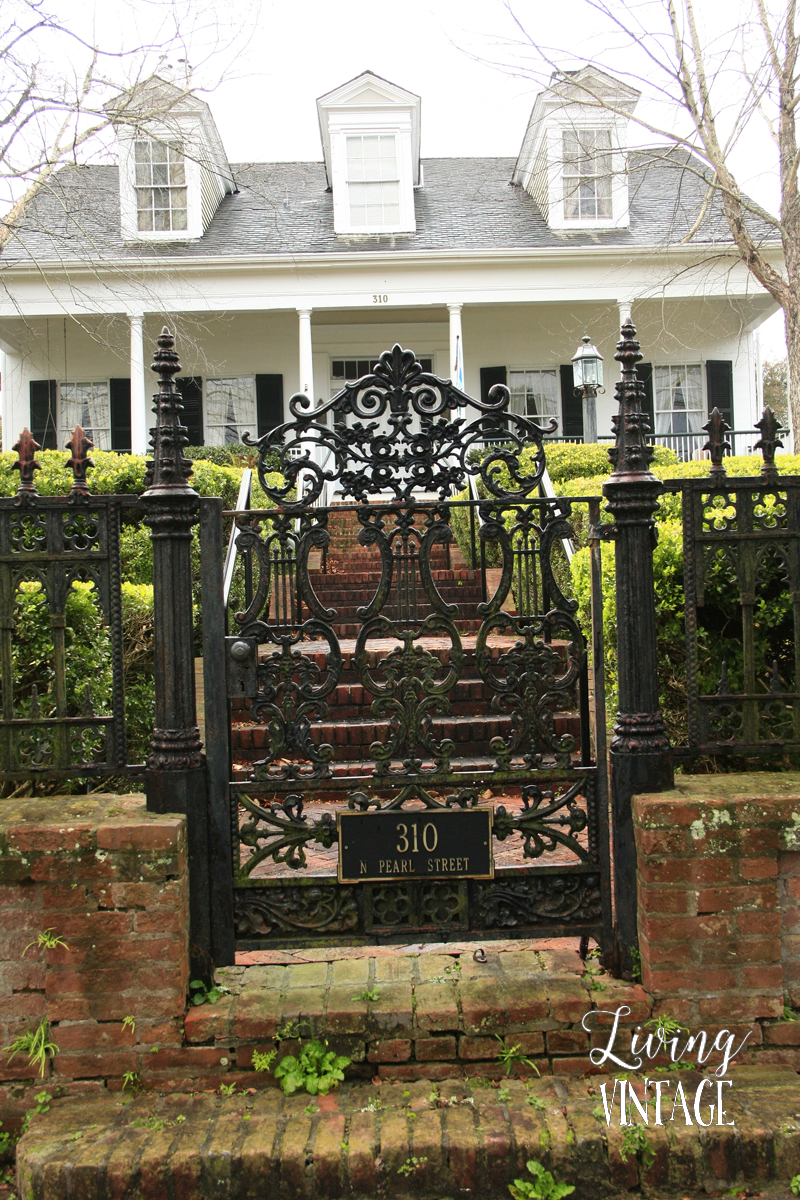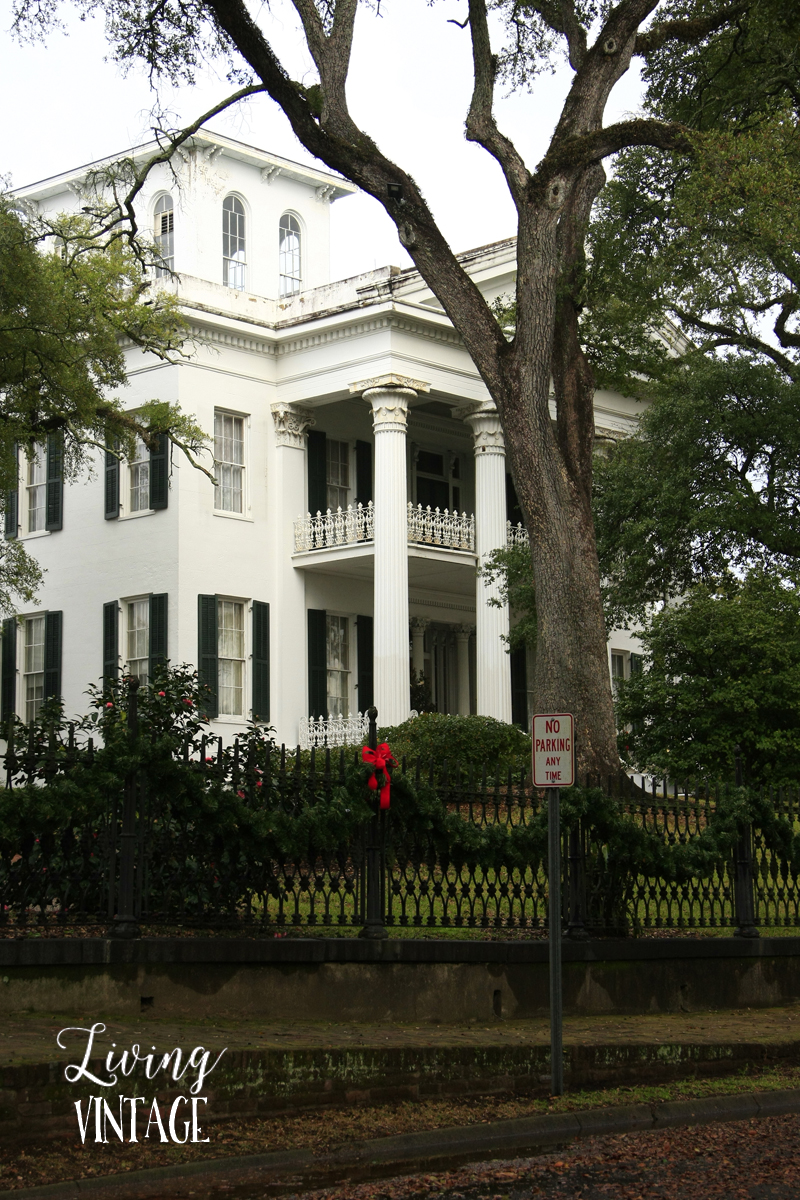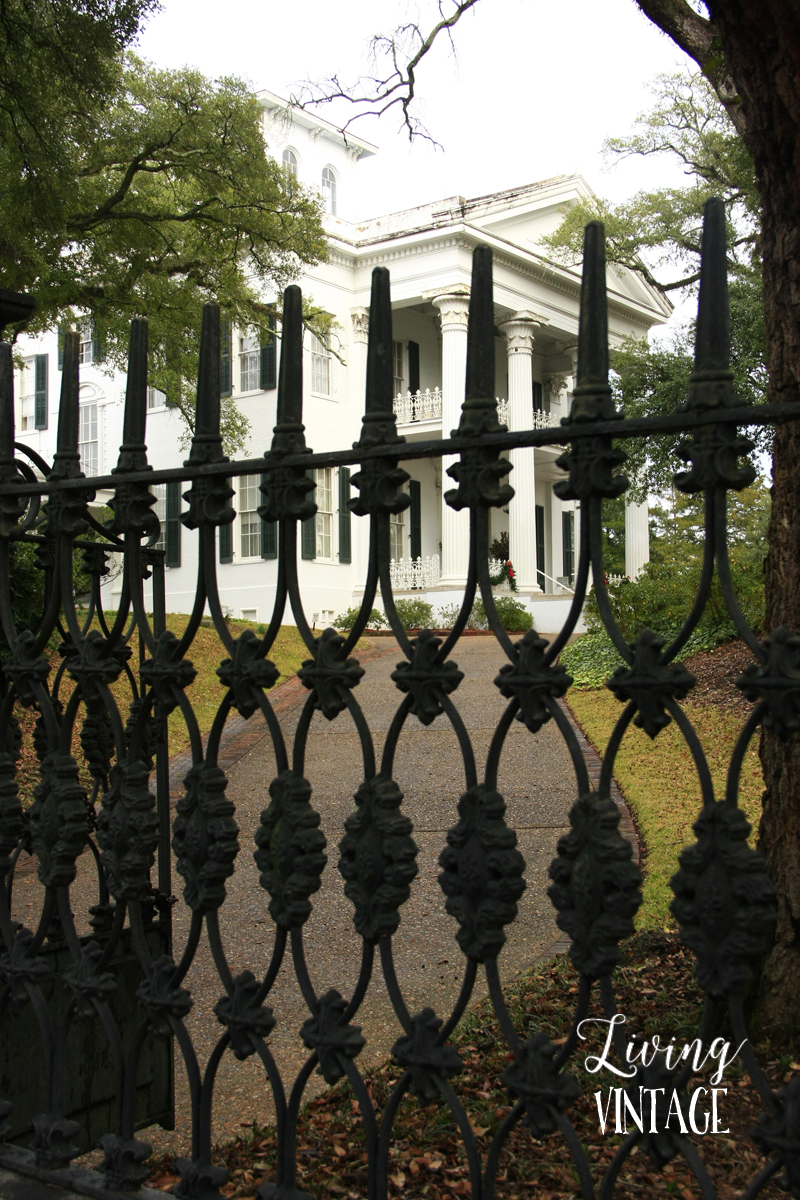 We spent several hours just driving up and down streets and taking in the views.   I could share hundreds of photos, but I've whittled them down to show the "best" ones.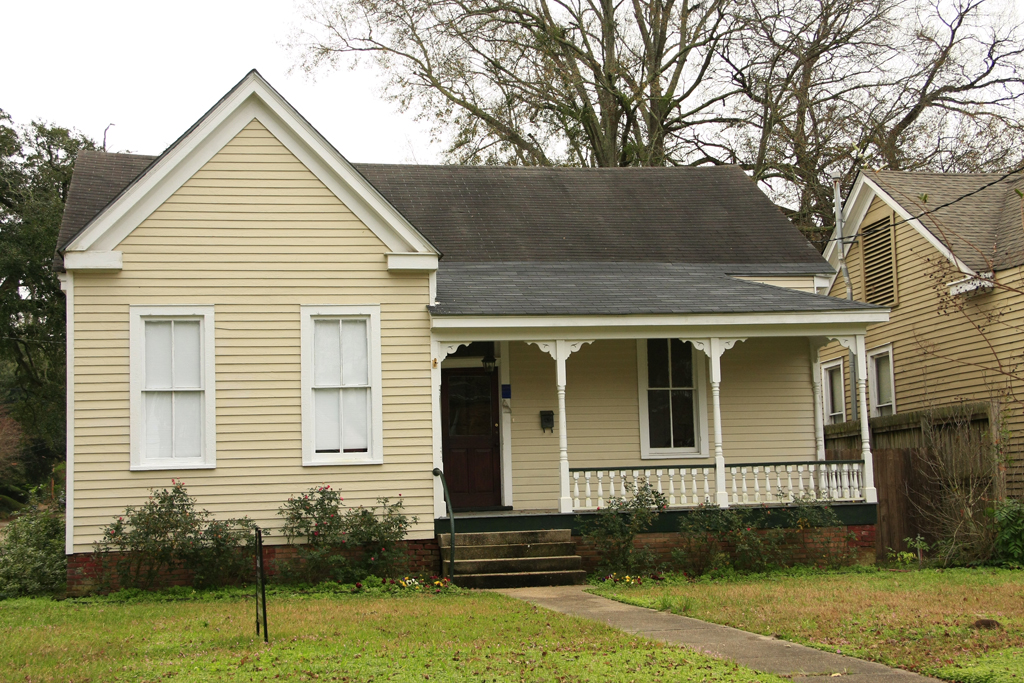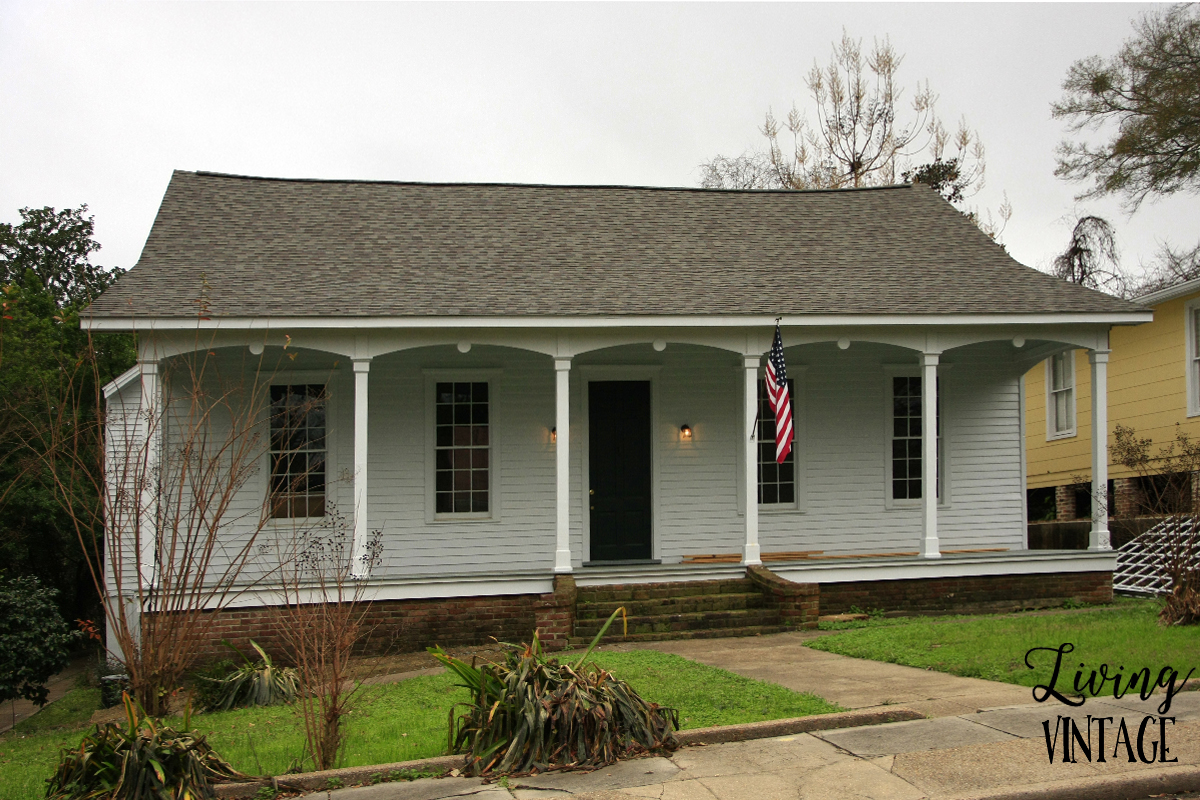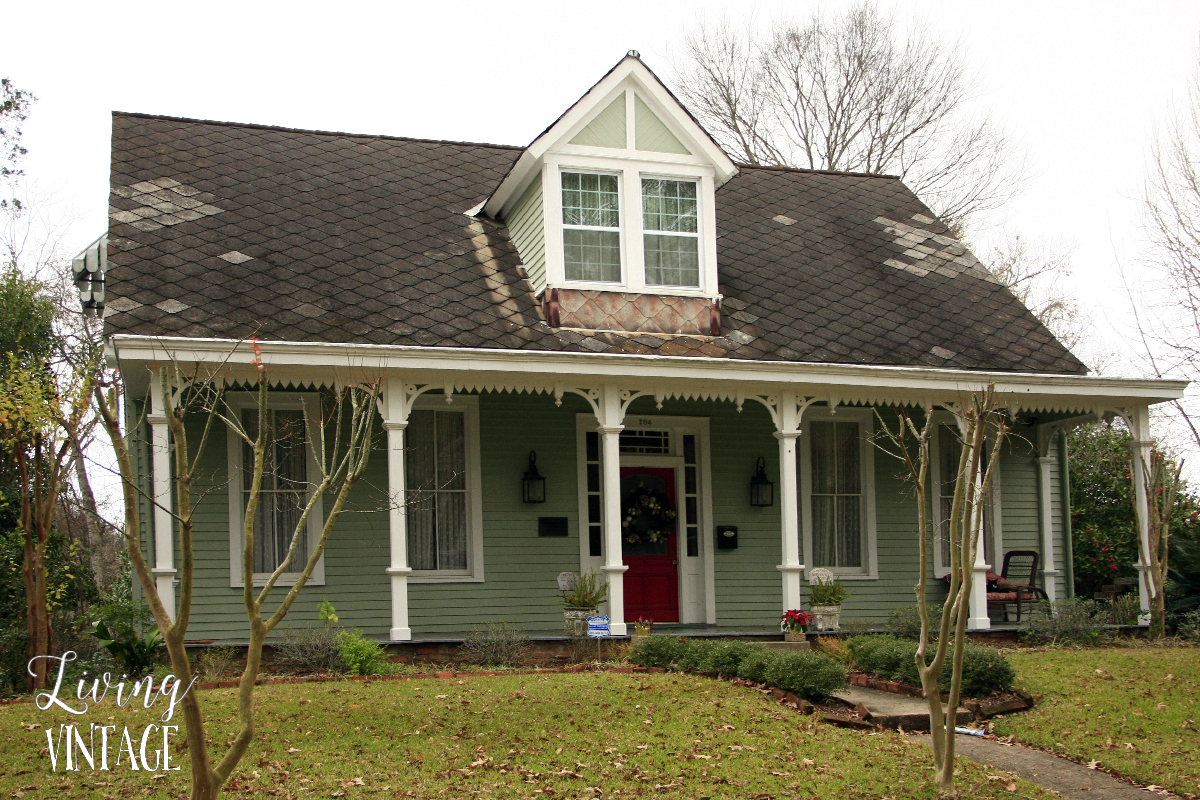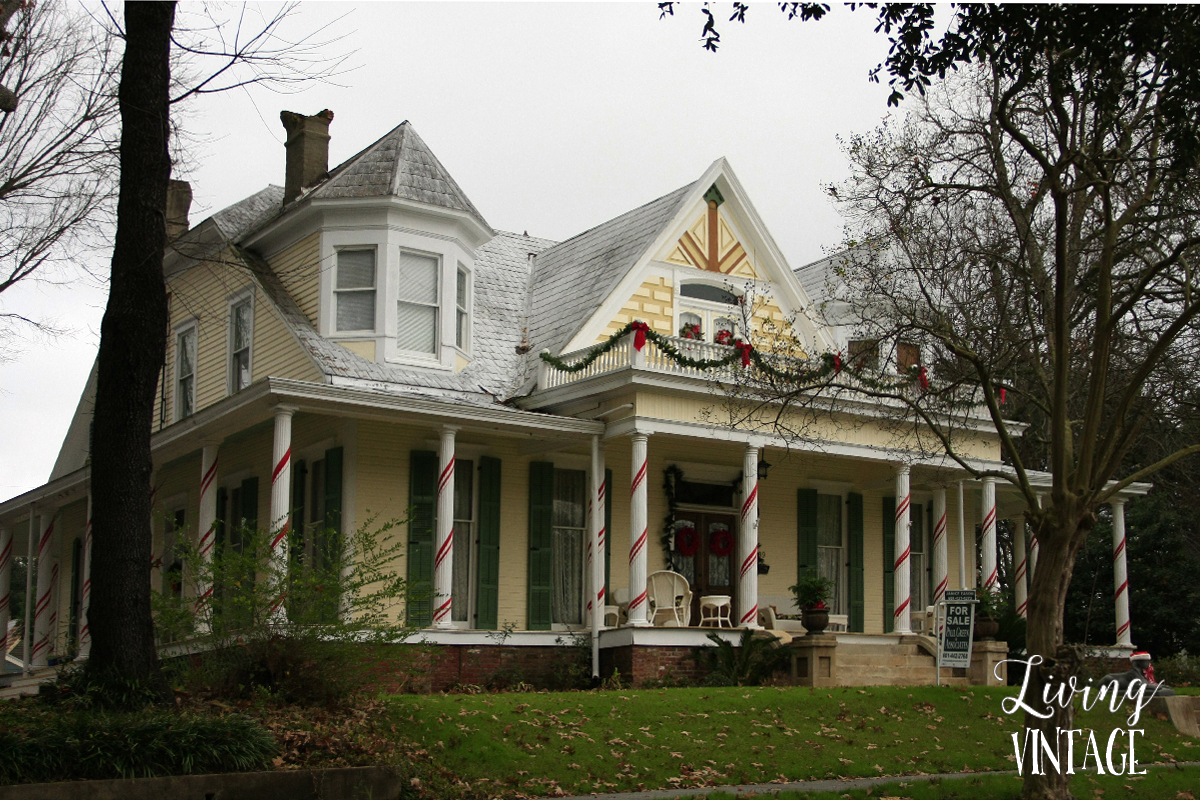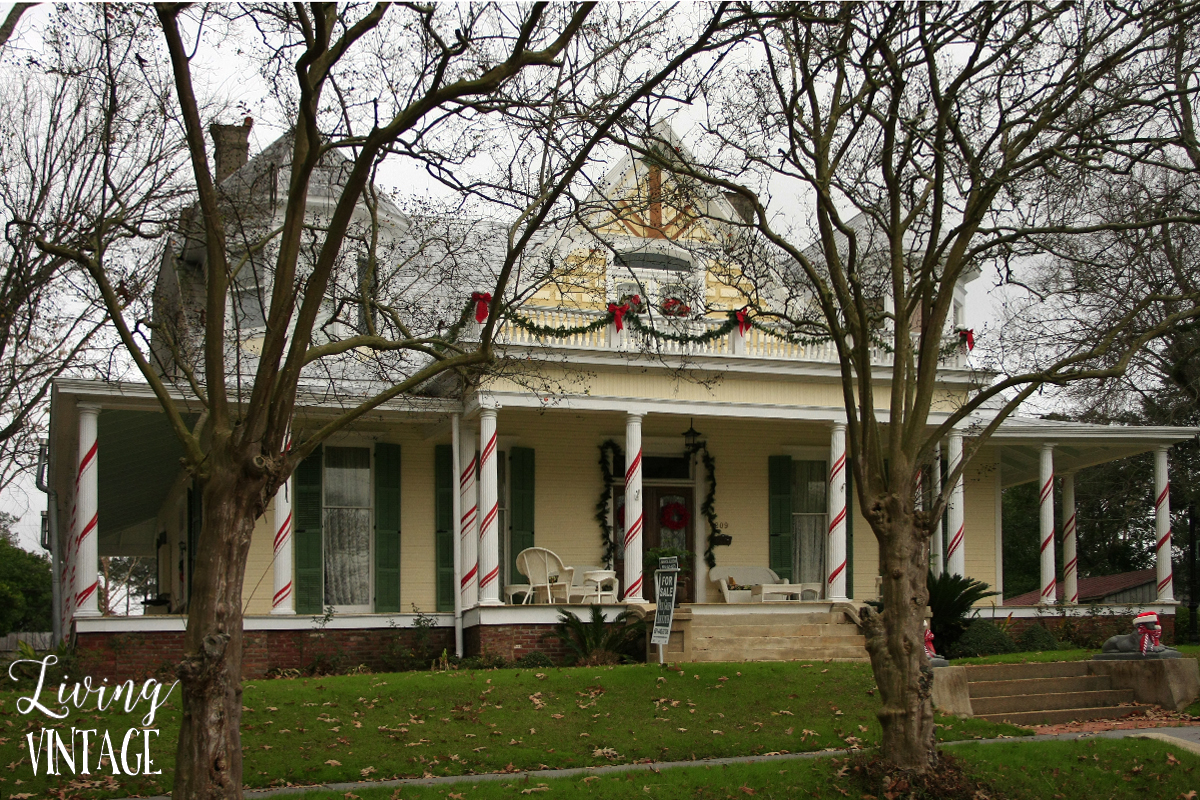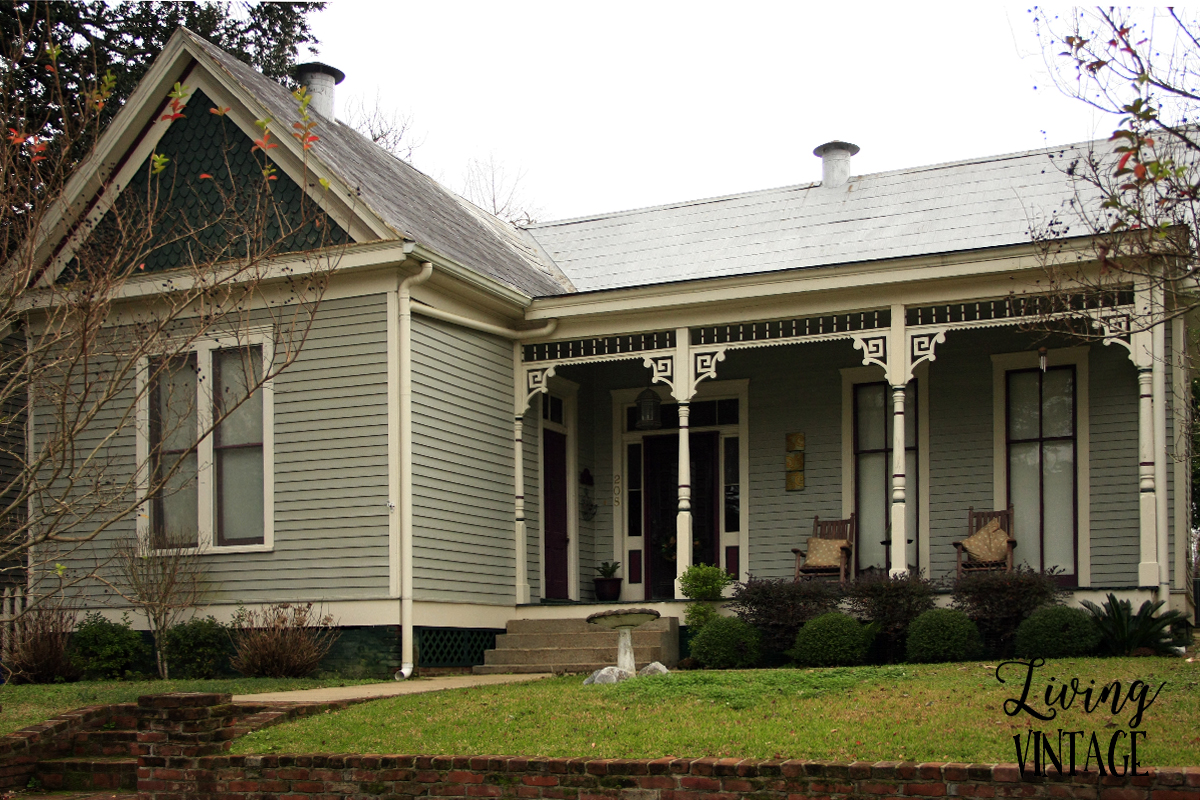 About mid-day we toured a Natchez history photo exhibit at the chapel below.  There were several rooms FULL of photographs and I'm sharing a few below.  All of the historic photos were absolutely fascinating.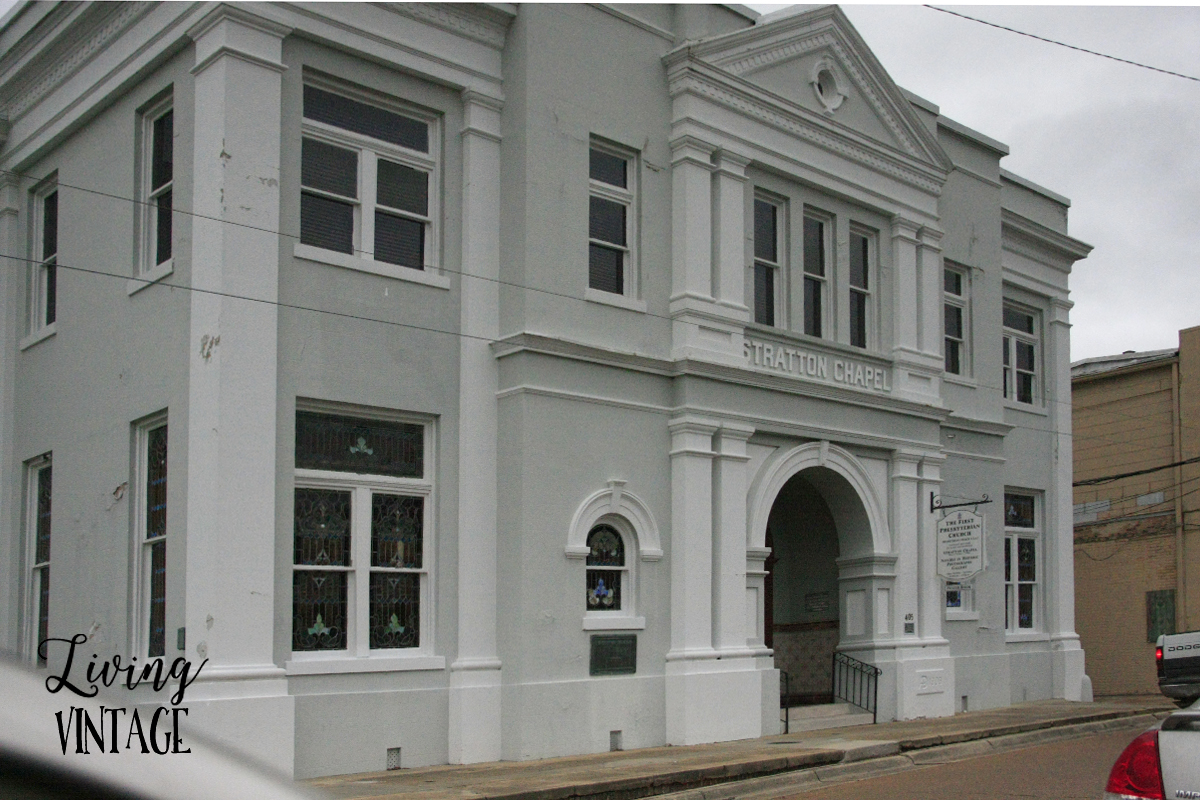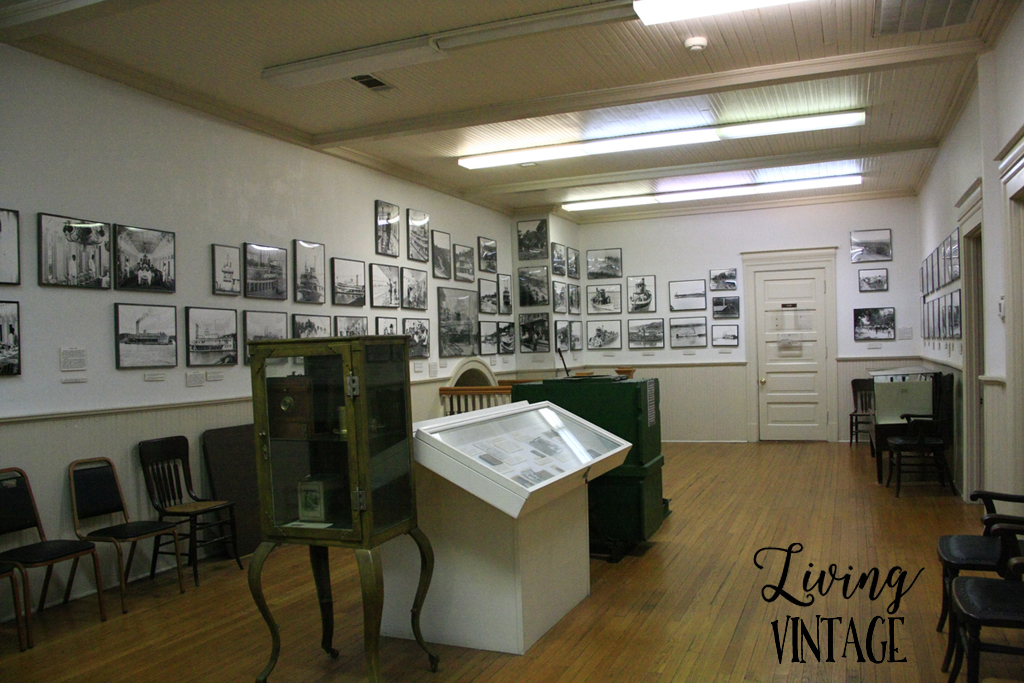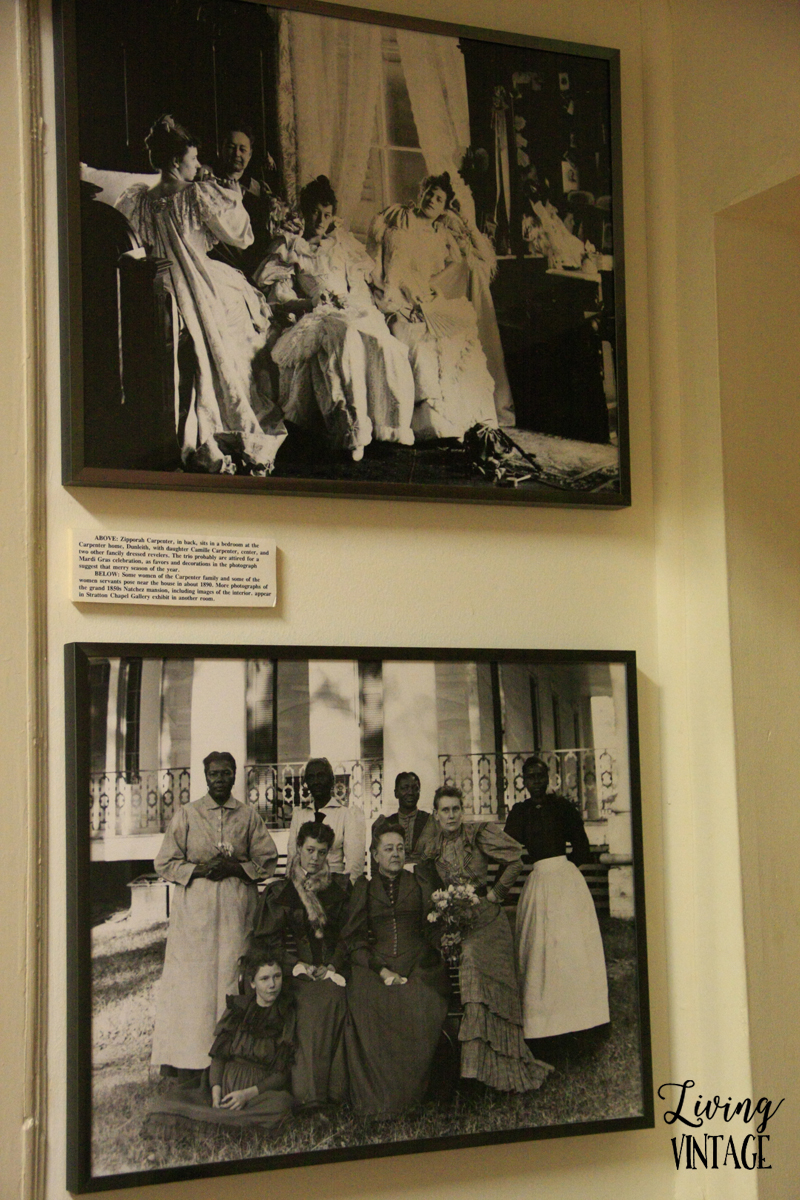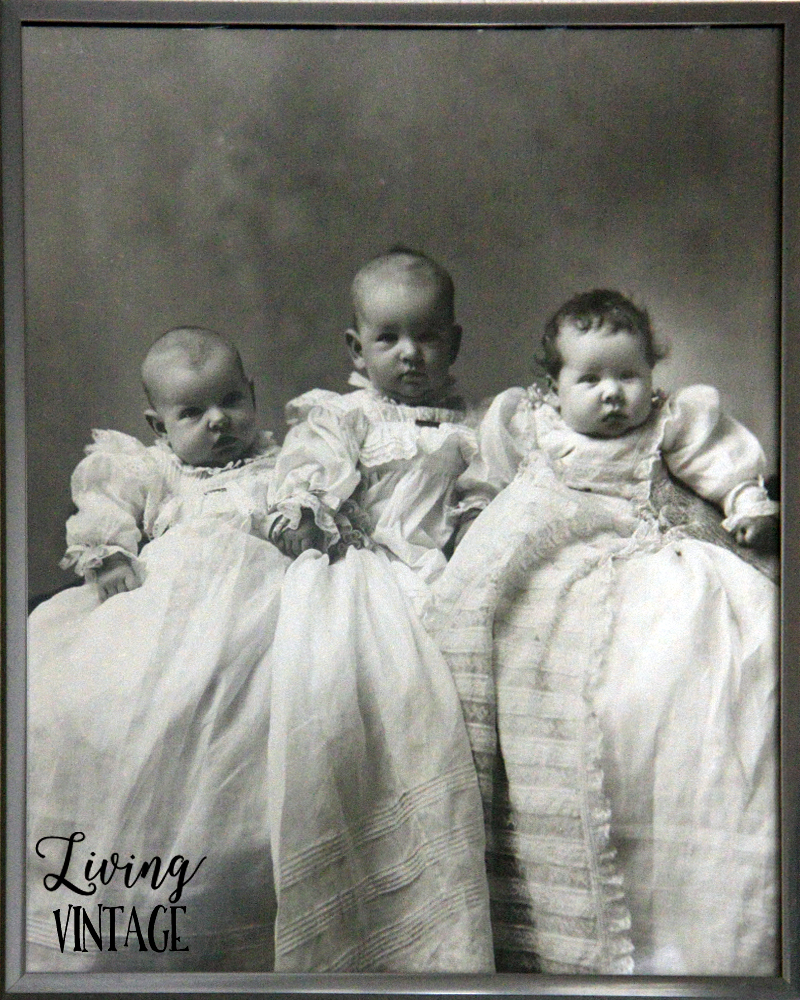 The stuffed cat below looks remarkably similar to one that was in the antique Christmas exhibit I shared a few months ago.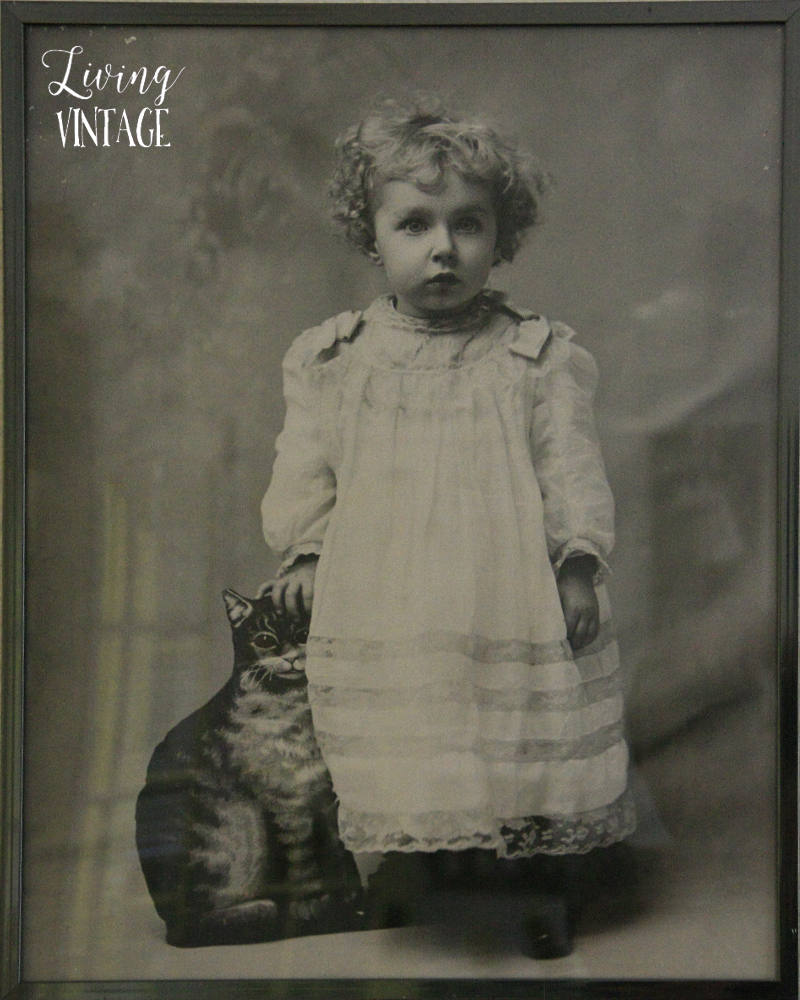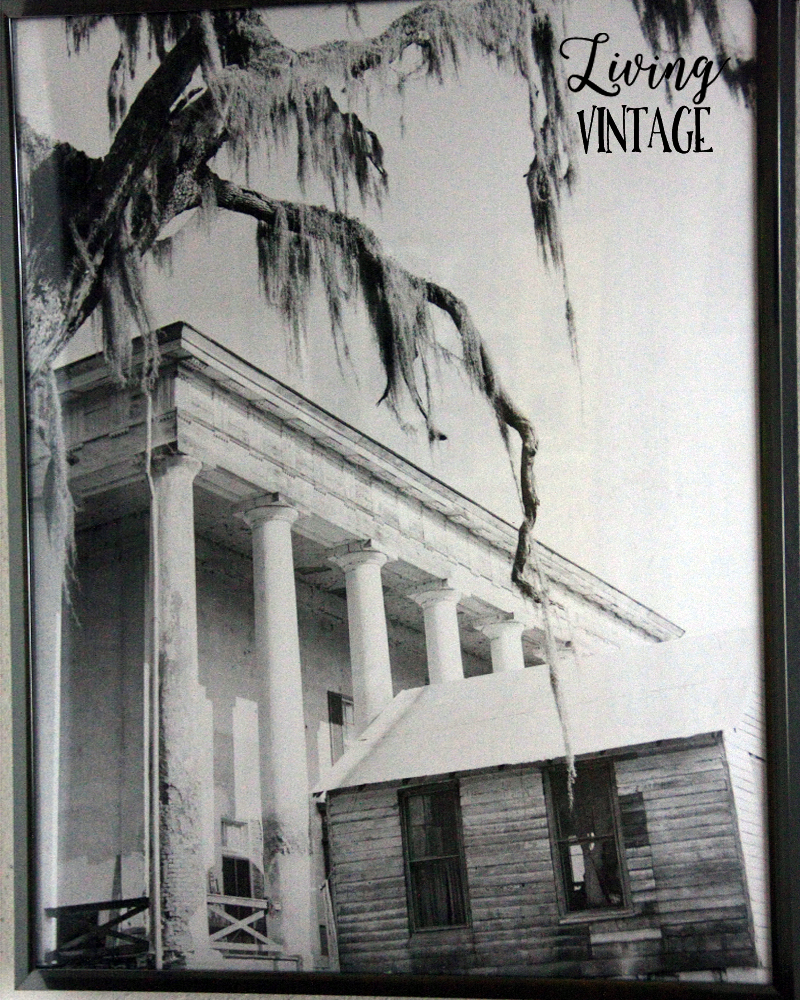 Recognize this house?  A matching, modern-day photo is pasted above.
I also spotted these gorgeous stained glass windows in the chapel.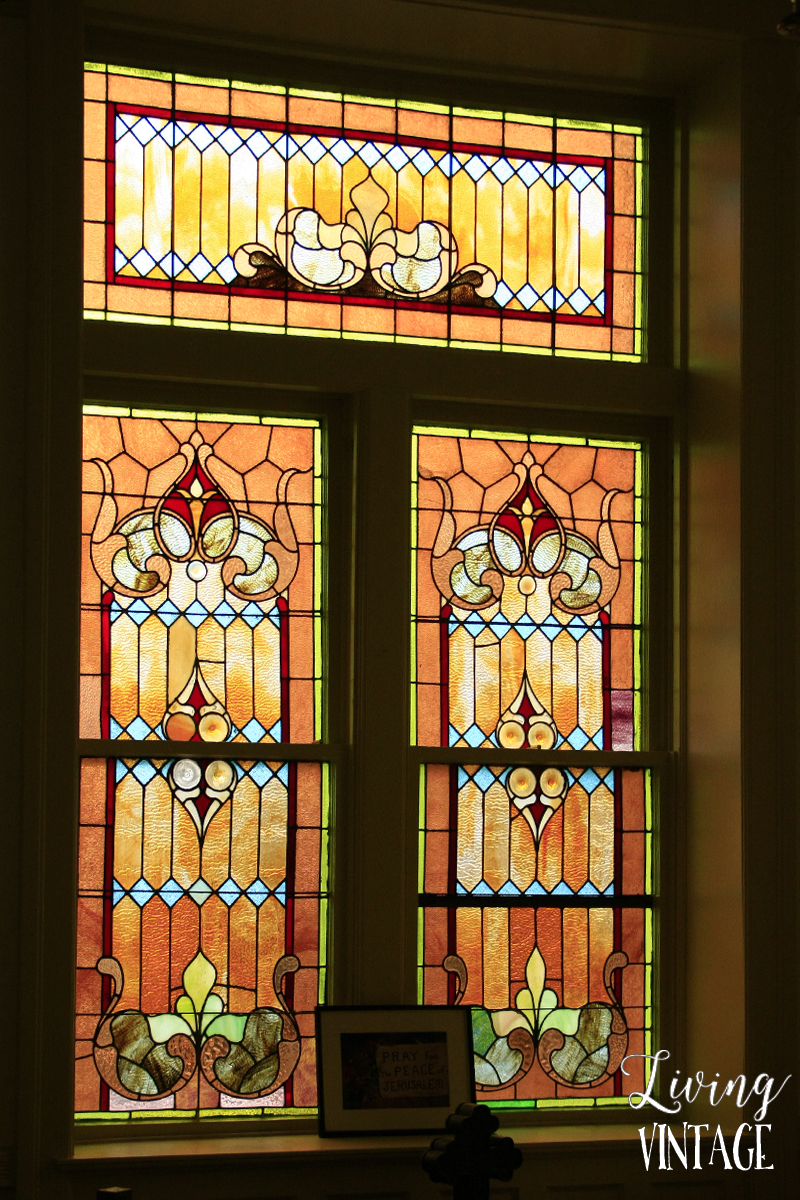 After spending an hour or so looking at the exhibit, we departed for lunch, but not before taking another photograph of a gorgeous iron fence.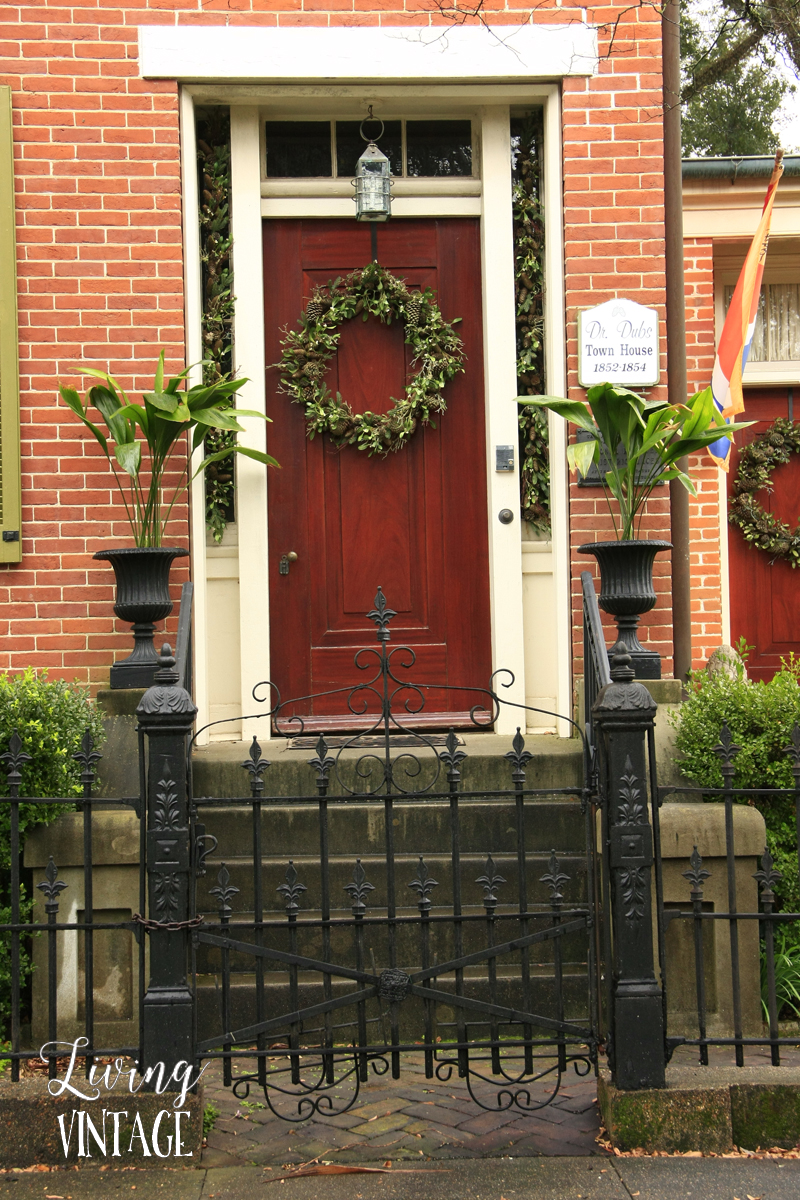 We ate at a delicious bar-b-q restaurant and this "What I Love About The South" mural was on their wall.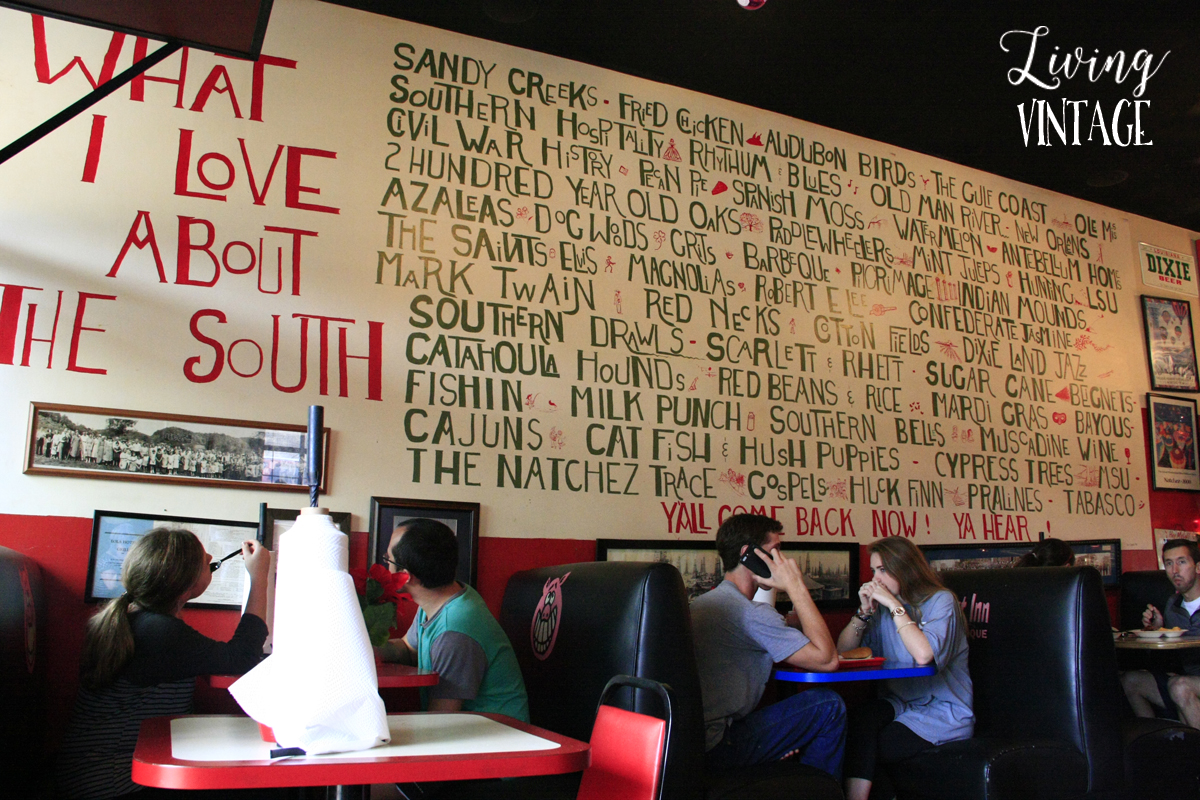 This lovely old home was directly across the street.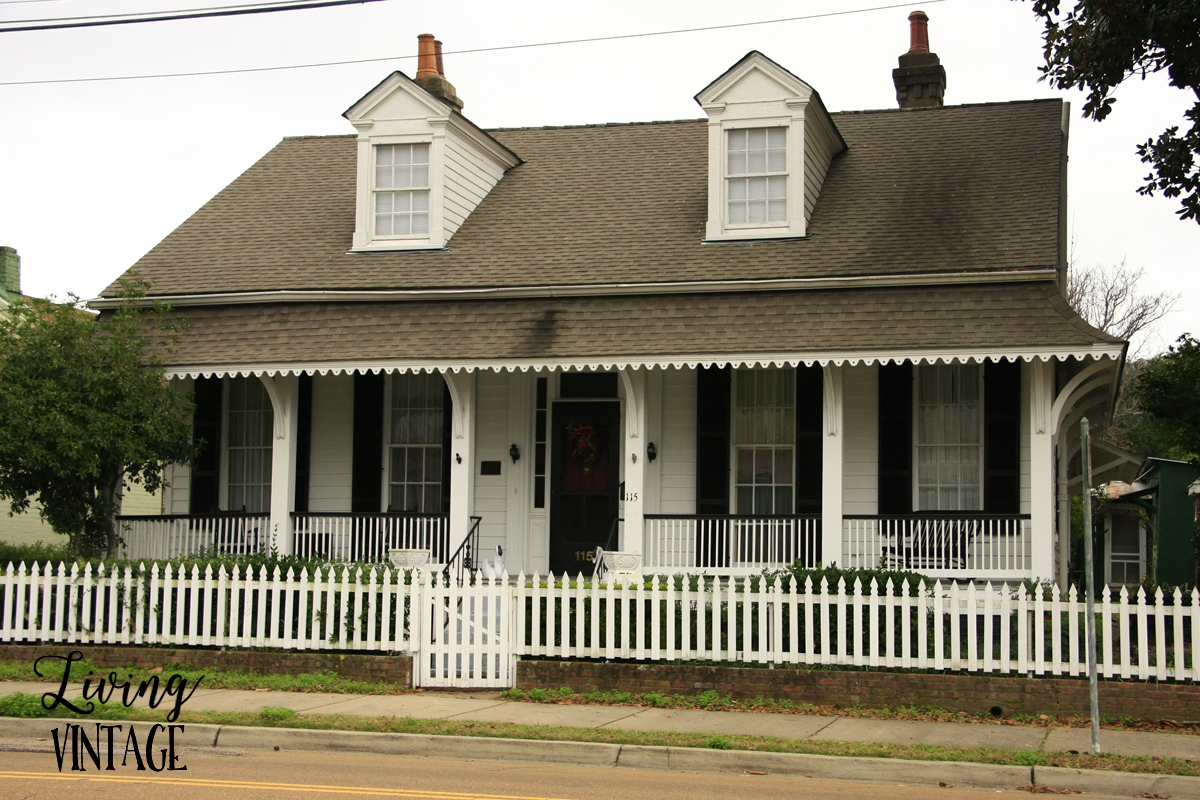 After we ate, we decided to go back to the B&B and relax for a while.  We passed by this place many times going to and from.  I would bet that it's the most photographed house in Natchez.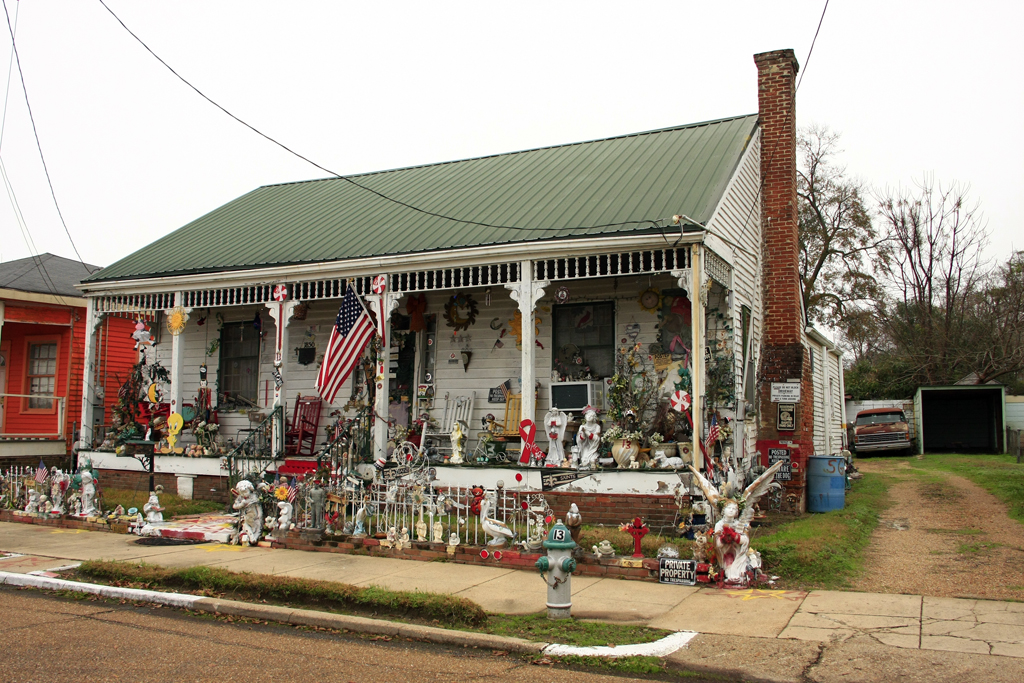 After reading for a while, I decided to take a walk down the street where our B&B was located.   I don't know, but my advice to "spend the afternoon .." kept going through my head  so I decided to take a stroll.  These are the old homes that lined both sides of the road: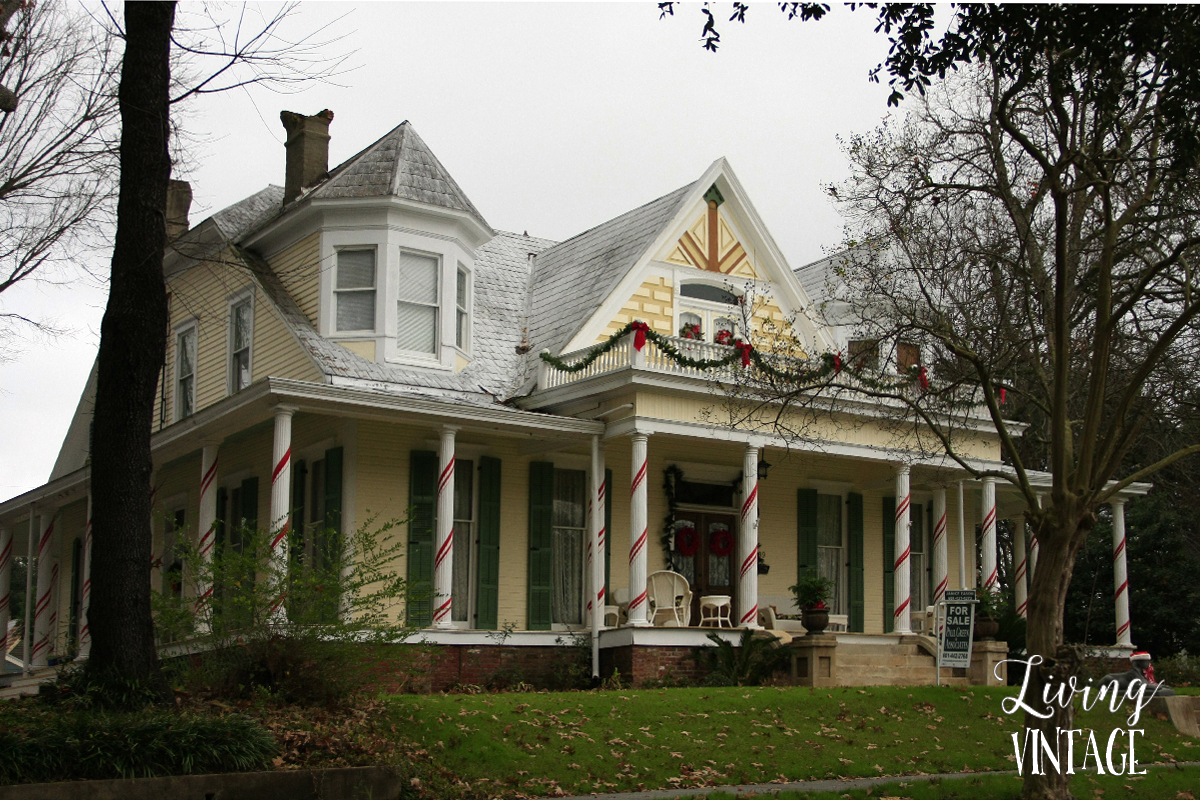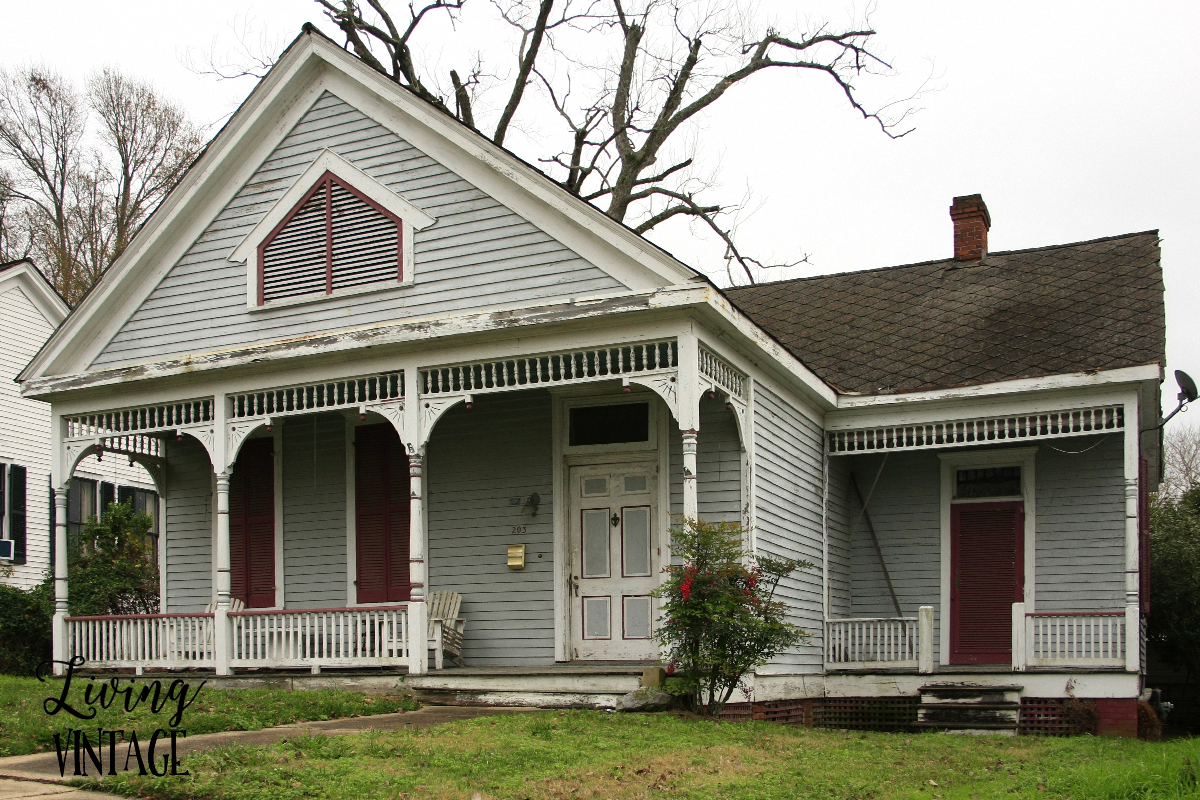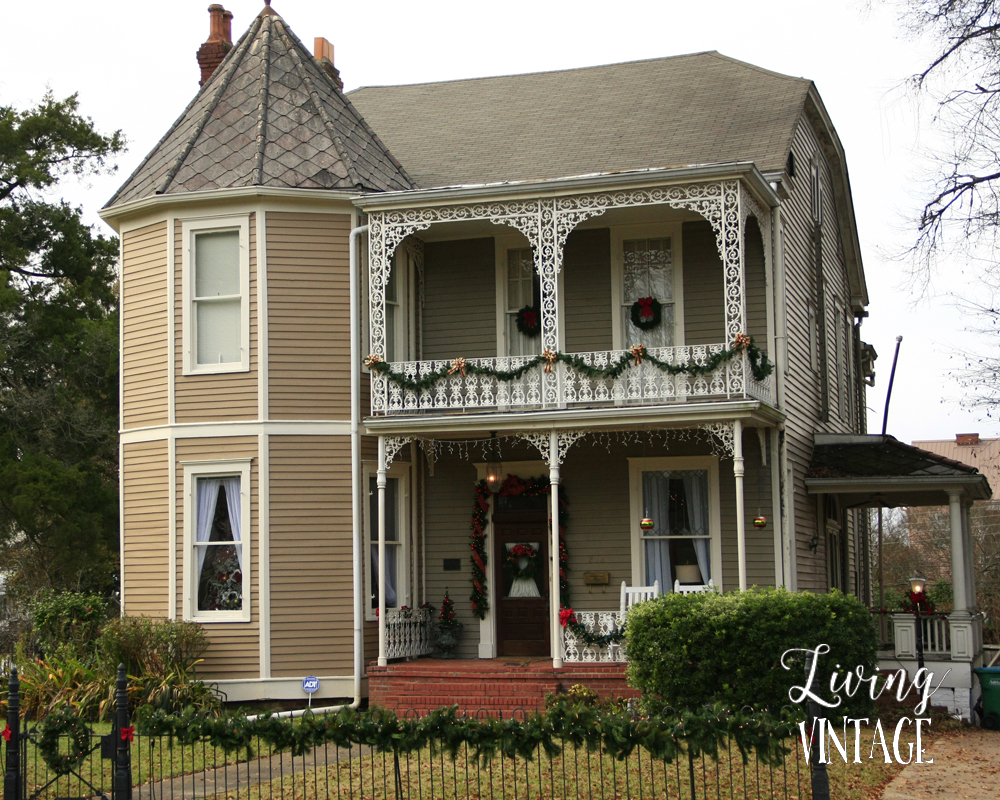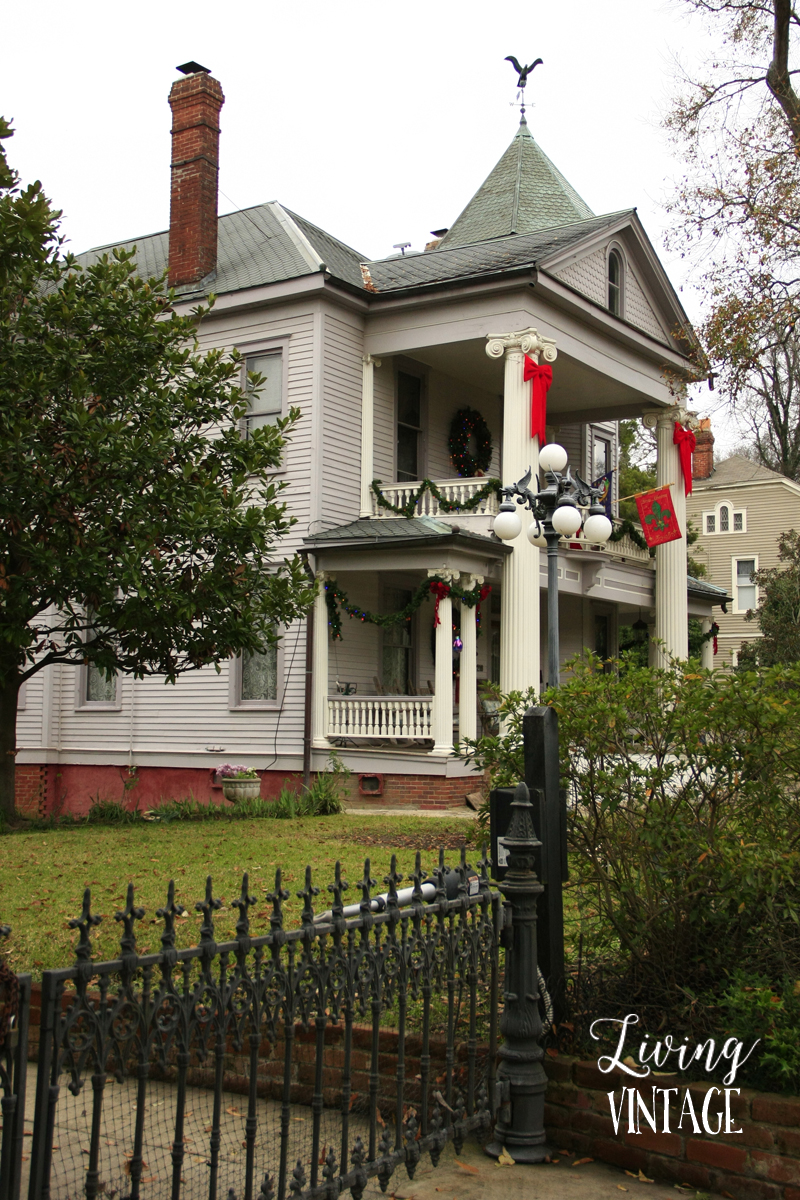 This little calico kept an eye on my progress.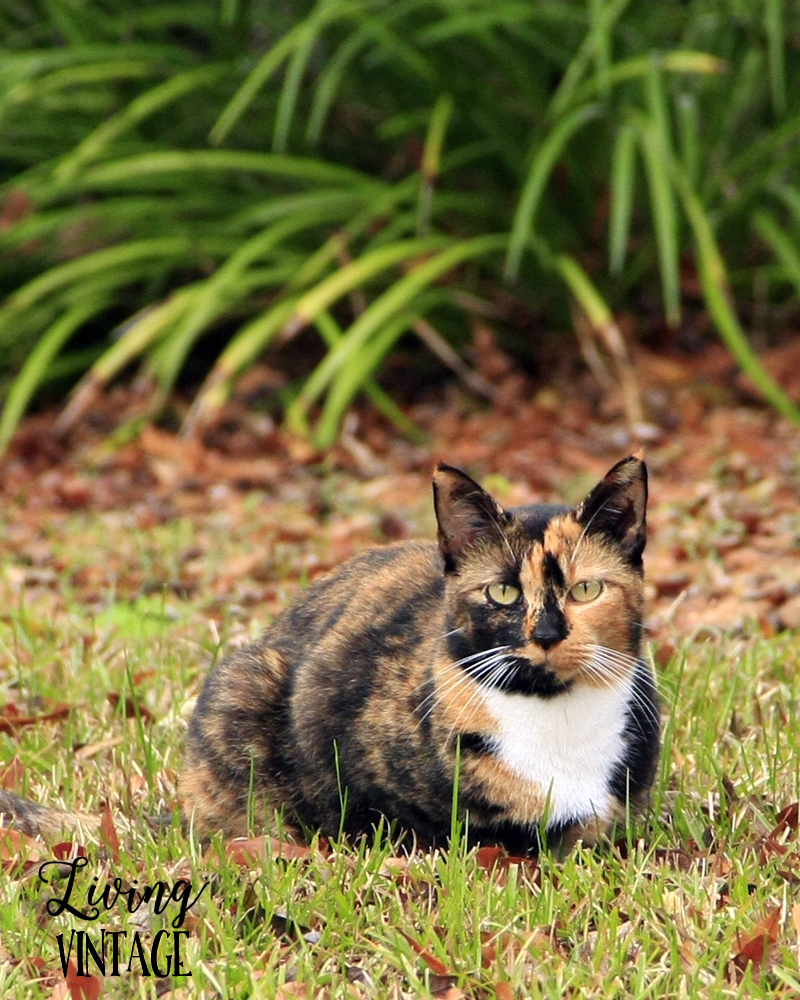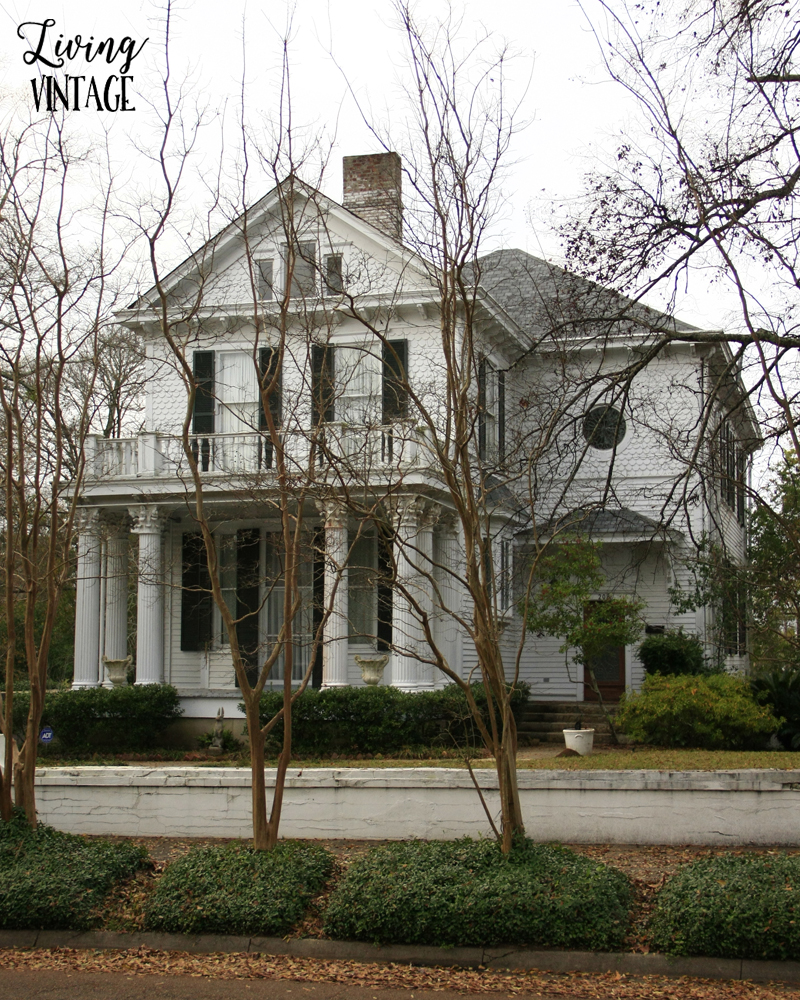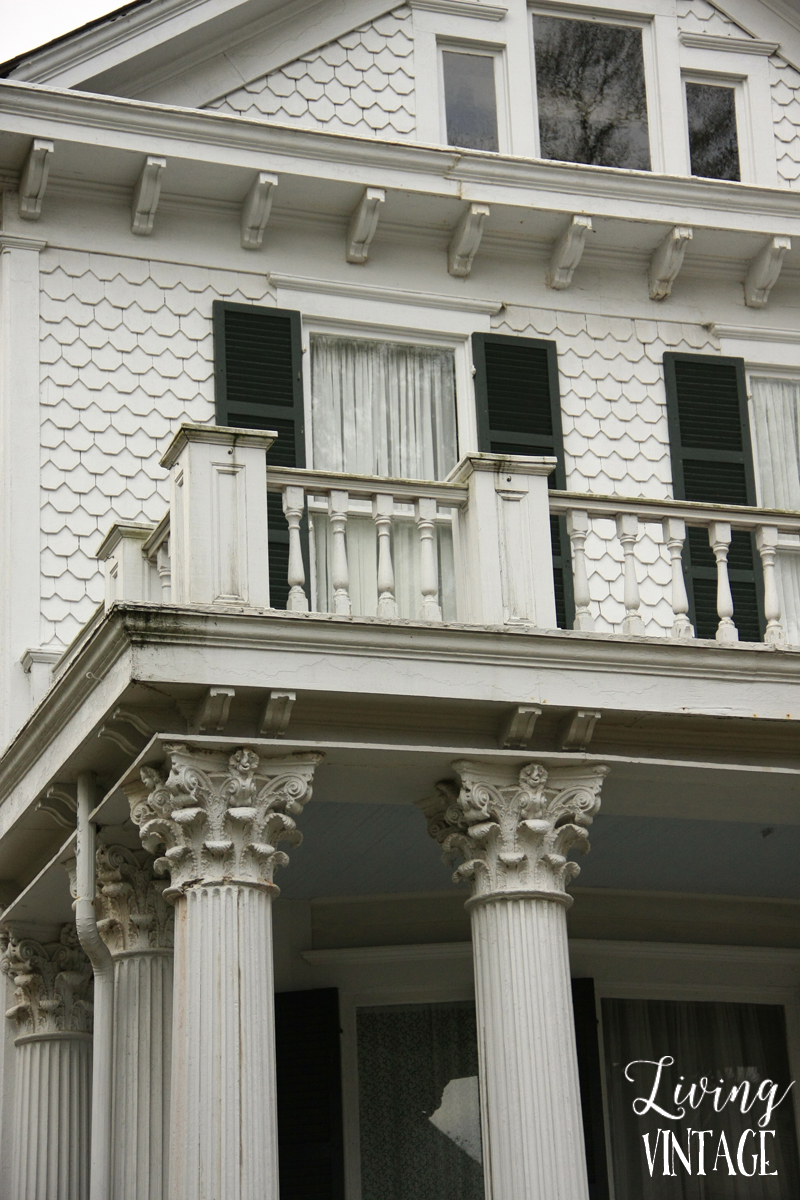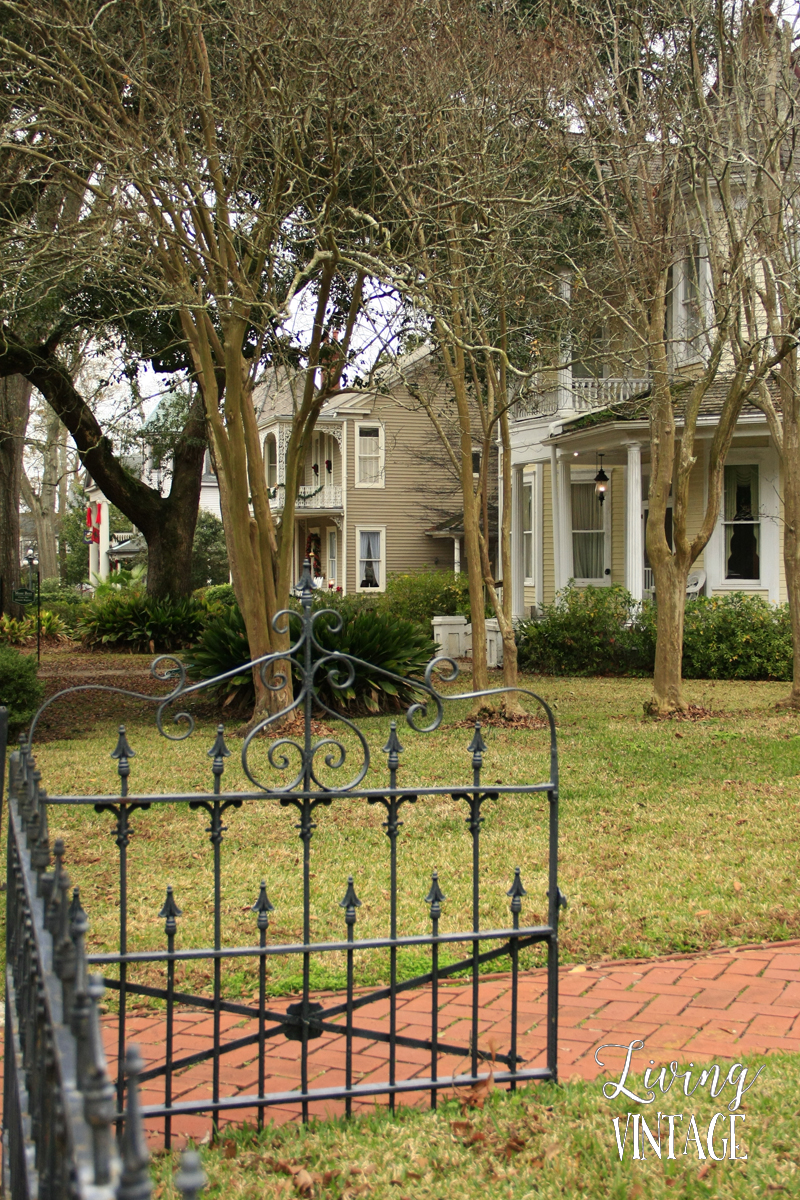 We ate dinner at a pricey but wonderful restaurant that night and headed home the next day.  We stopped in one of the few antique stores before heading out.  I got lucky and found two matching wing chairs that I've been searching for.  I'm having an Etsy seamstress make some slipcovers for them, and will show them to you soon.

P.S. This post contains an affiliate link.
******************************
I'm linking to these parties:
Home and Garden Thursday @ A Delightsome Life
Home Sweet Home @ The Charm of Home
Talk of the Town @ My Repurposed Life, Knick of Time, Beyond the Picket Fence, Love My Simple Home, and Sadie Seasongoods
Vintage Charm @ Adirondack Girl at Heart, My Thrift Store Addiction, Our Hopeful Home, and The Blue Willow House
Wow Us Wednesdays @ Savvy Southern Style
Save
Save

Save
Save
Save
Save
Save
Save
Save
Save