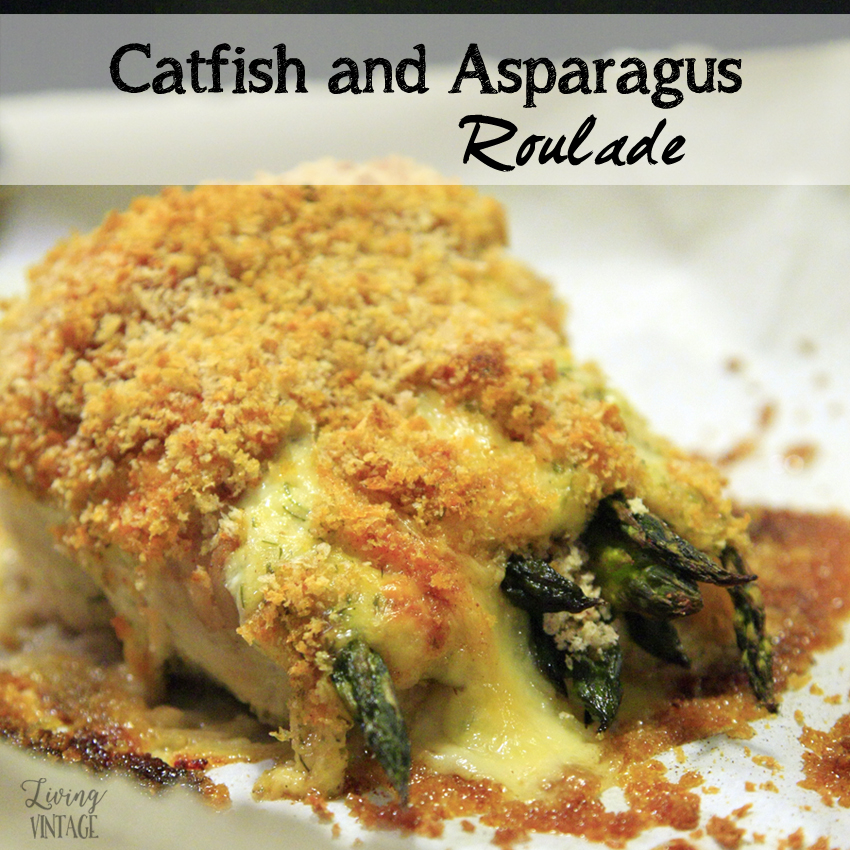 I am constantly trying to find new and creative ways to cook food, especially inexpensive food.
Take catfish, for example.  It's one of the cheapest types of fish that you can buy and the most common (and delicious) way to prepare it is — you guessed it — fried.  But who wants fried catfish all the time?
The last time we bought fish at the fish market we love in Austin, I picked up a brochure from The Catfish Institute, thinking they might have a creative recipe or two, and yep, I was I right.  This is one of the few that we have tried so far, and man, was it good.
This is a really elegant dish and worth the little bit of extra prep effort required.

Catfish and Asparagus Roulade

1/4 cup mayonnaise

3 tablespoons dijon mustard
2 tablespoons lemon juice, preferably fresh
1 teaspoon lemon zest, preferably fresh
1 teaspoon dried dill
1 1/2 teaspoon salt
1 teaspoon black pepper
Combine all ingredients until well blended.  Divide sauce into two small bowls:  one for basting the fish prior to cooking and the other as a sauce to be served with the dish.
Fish Ingredients:
4 catfish fillets
1 1/2 teaspoon olive oil
16-24 asparagus spears, trimmed
4 slices swiss cheese
1 1/2 cups panko
1 teaspoon paprika
1.  Preheat the oven to 400 degrees.
2.  Place non-stick foil or parchment paper on a cookie sheet.
3.  Partially cook the asparagus, either boiling it or steaming it, until crisp-tender.
4.  Fold the swiss cheese in half, then again in half, making a cube.
5.  Wash catfish fillets and pat dry.  Place rounded side down on a work surface.  Baste lightly with the dill sauce.  Place 4-6 asparagus spears on each fillet.  Top with one folded slice of cheese.  Roll the fish fillet from the thinner end of the fillet toward the thicker end.  Secure with toothpicks.
6.  Gently place each roll on the cookie sheet.
7.  Coat each roll with the dill sauce.
8.  Combine the panko and the paprika and sprinkle each fillet with the panko mixture, gently pressing the crumbs into the sauce.
9.  Bake 25-35 minutes.
Serve with rice pilaf.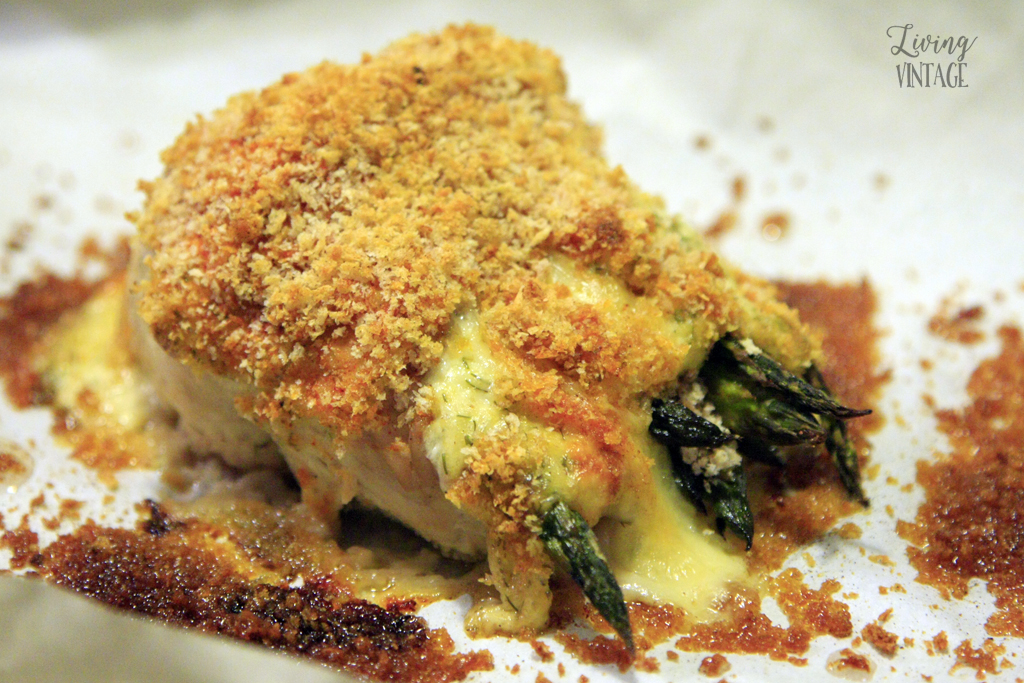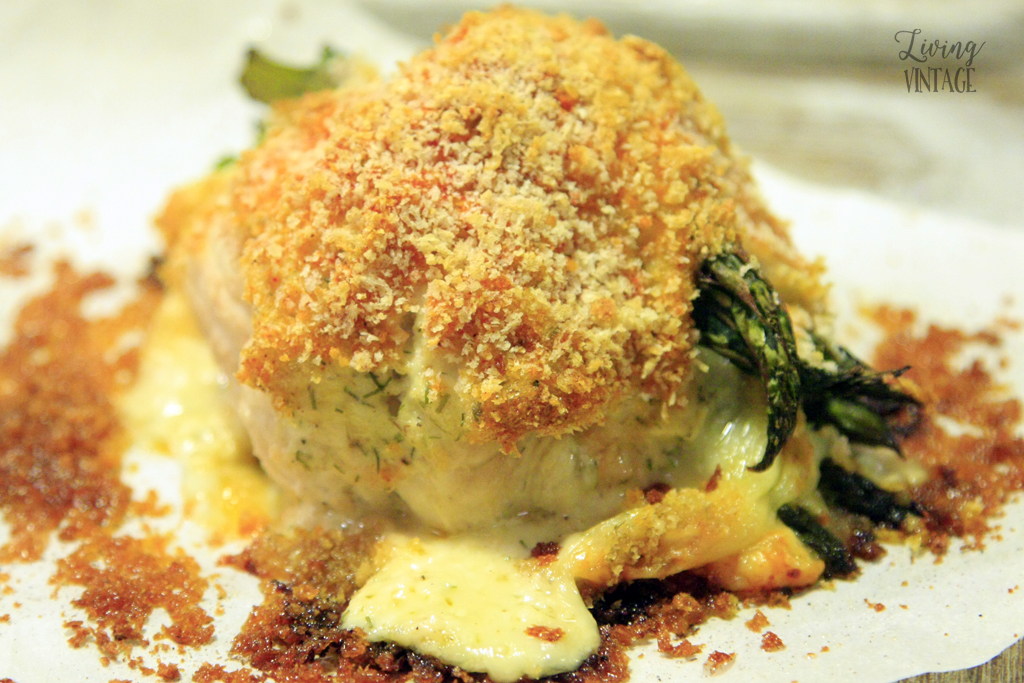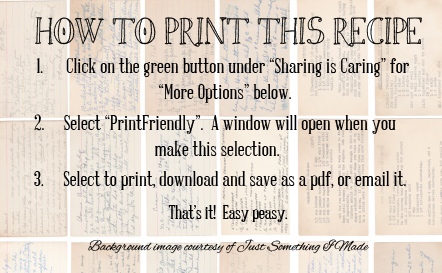 Save
Save
Save
Save
Save
Save
Save
Save