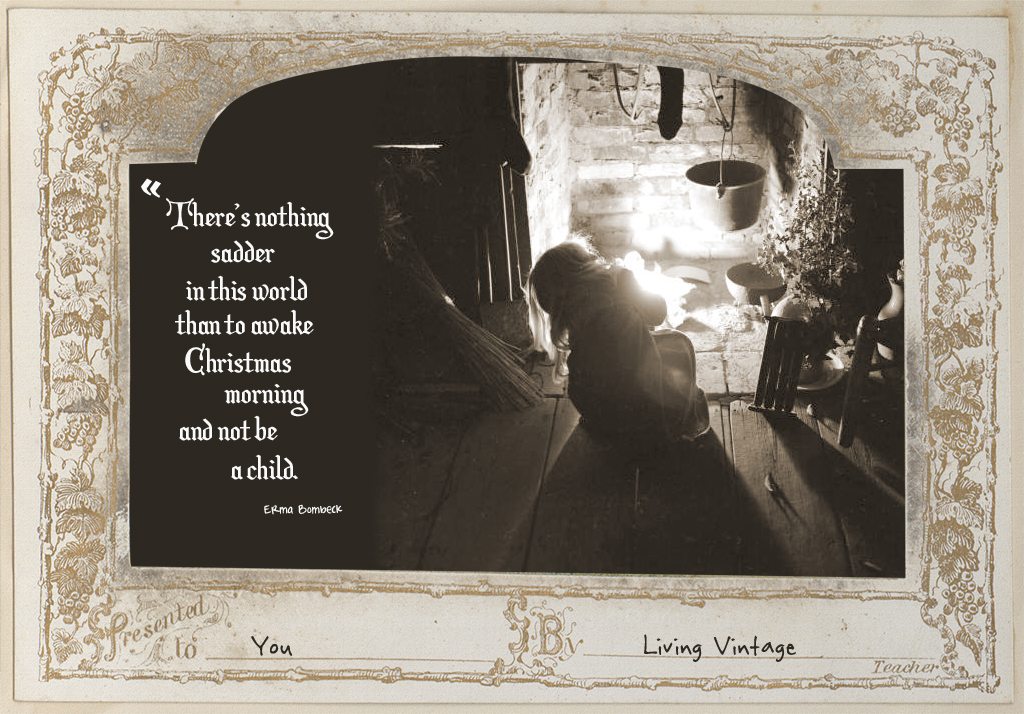 I have a confession to make.  Although I love so many things about Christmas and I have boxes full of Christmas decorations, most of the time, Mark and I don't even bother to put up a tree.  We don't have children and we don't have many visitors so it just seems like more trouble than it's worth.
Plus, frankly, I get a little stressed out during the holidays.  Everything seems so commercialized to me these days and the older I get, the more I care less about receiving gifts.  Although I continue to enjoy wonderful vintage decorating and collections and I've still buy a thing or two from time to time, I have to admit:  at this point of my life, my goal is simplicity and less about accumulation.
Does that make sense?
Maybe one of these days I'll go all out at Christmas again.  I hope so.  I do miss unpacking and enjoying my Christmas decorations.   (I'm sure it will feel just like Christmas to see some of my trinkets again.)  So many of them remind me of my childhood craft projects that my mom always planned for us, and I treasure the crazy quilt and macrame ornaments that my grandmother and deceased aunt crafted.
I do very much remember how much I looked forward to Christmas as a child.  There was nothing more exciting than the anticipation of Christmas morning and what awaited us underneath the tree.  And I did believe in Santa for a time.

P.S. The image is a copyright-free image on Florida Memory's Flickr page.
Save
Save
Save
Save
Save
Save
Save
Save
Save
Save