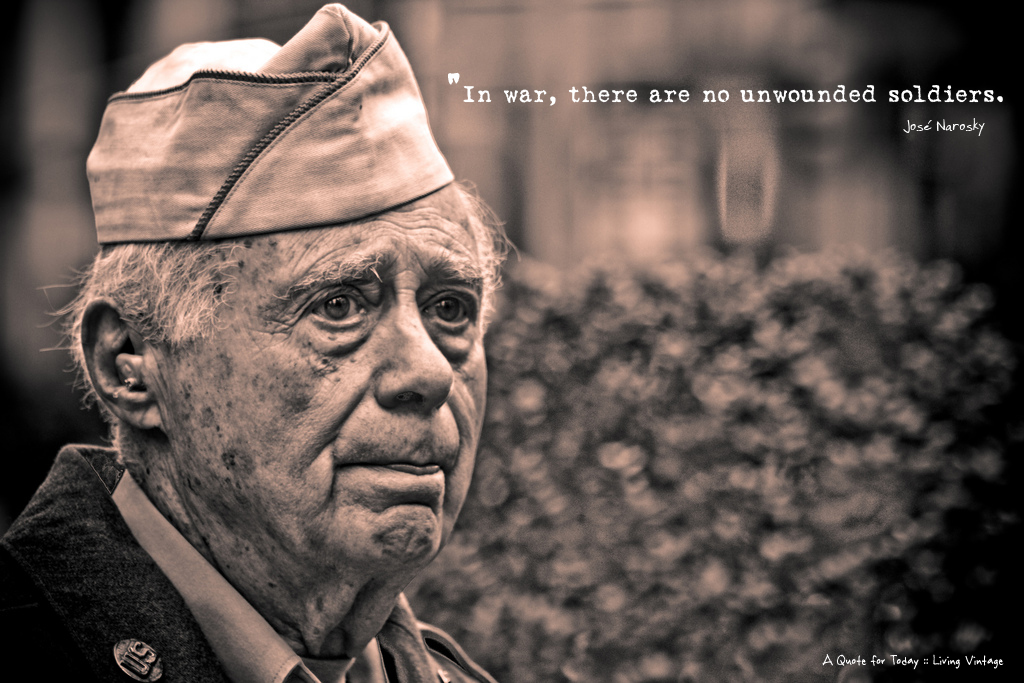 Tomorrow is Veteran's Day, and I'm thinking of the atrocities they have witnessed during their military careers, horrible things that I'm sure they never forgot.  I'm thinking of the sacrifices they have made because our government asked them to step up and pay the price.   I'm thinking of the veterans, particularly the veteran homeless, who are discarded like old rags.
I hurt for them.  I thank them.  I honor them. 

P.S.  I am sincerely grateful to Alan Shapiro for allowing me to share his wonderful image.  It touched my heart … and yours as well, I'm quite sure.
Save
Save
Save