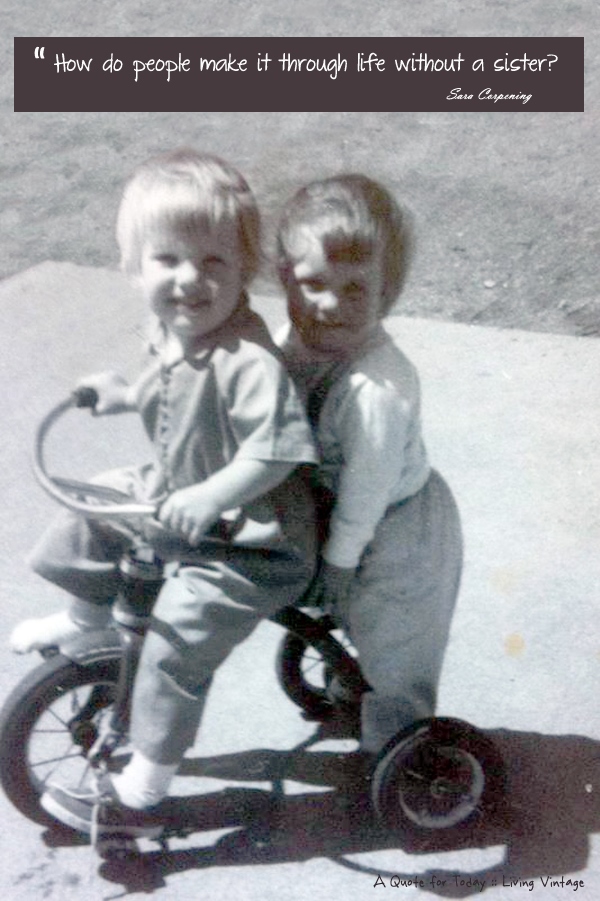 I don't know the answer to that question since my sister has been in my life ever since I was 10 months old.  Yes, we are Irish twins and we have been the same age for two months out of every year for decades.     Today is her birthday, and I will gleefully kid her that she is as old as I am, at least temporarily.
The photo of us above and below hopefully conveys what is true:  we were two peas in our little pod of a  world and inseparable as children.
We are still close as adults.  We may not see each other as much as we would like, but we both know we are there for each other whenever we need.  I cannot imagine life without her.
She's going through a hard time right now.  I can't tell you why but say a prayer for her, would you?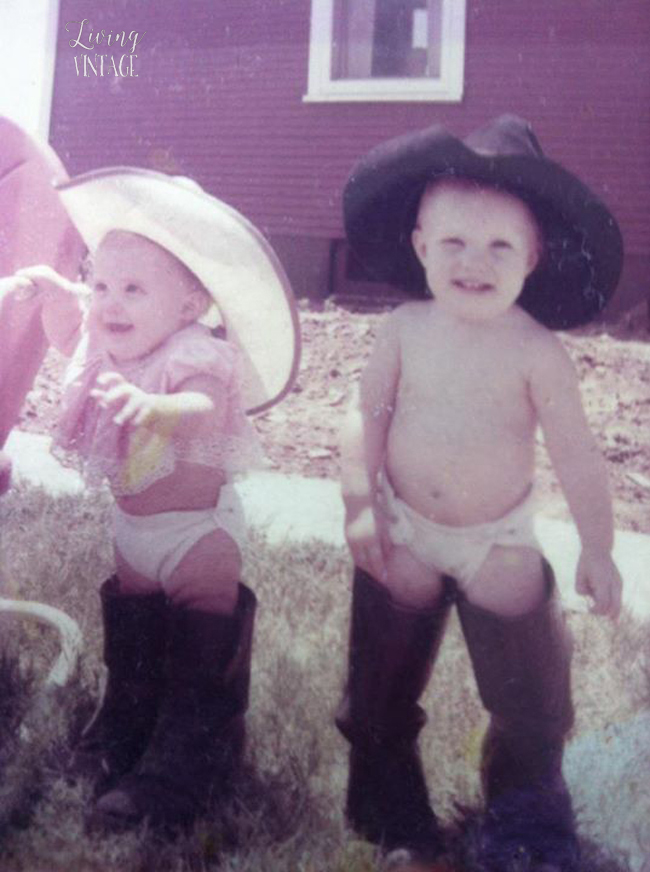 Save
Save
Save
Save
Save
Save