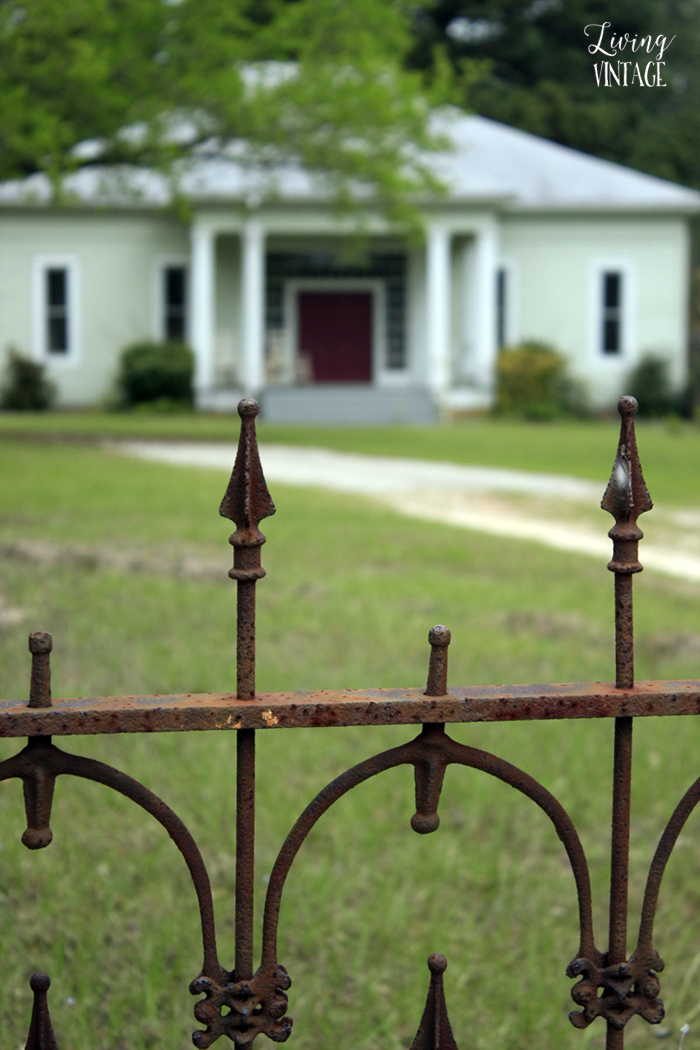 I've never told y'all about the history of our old dogtrot.  When we first found our house, we found a folder inside one of the kitchen drawers and in that file was a 6-page write-up about our house.  I think it was a school report prepared by a child of one of the previous owners.
It wasn't immediately obvious what the report was about, but we read a few paragraphs and soon discovered that it was about the person who built our house.
Turns out our home was built by the founder of the town of Alto by Colonel Robert F. Mitchell.   Mr. Mitchell moved to the Cherokee County area in 1837 from Natchez, Mississippi and became a business owner.   He also served in the U.S. army during the Mexican War from 1846 to 1848.    When he returned home after the war, he bought a sizeable amount of land in 1849 and this is where Alto was established and approximately when our house was built.
It is not known why the name "Alto" was chosen — some believe it is a form of either a Latin or Spanish word that means "high" because Alto is built on a high spot between the Neches and Angelina Rivers.    Others speculate that Alto is named after a Spanish word for "stop" because Alto is on the El Camino Real, the historic highway which connected Louisiana to far west Texas, and it's speculated the house we live in now was once a boarding house.
Our home was built in the mid-1850's by Colonel Mitchell's slaves and originally sat within the city limits.  Sometime in the 1980's, our house was moved out the country on the 10 acres where it now sits.  (Several people we've met since moving here remember when our home was being moved down the highway — I wish I had a photograph, but so far, no luck with that.)
Over the years that we have lived here, we have learned a little more about our home.
One of the first things we discovered was that our house — the Mitchell house — is on a mural in Alto.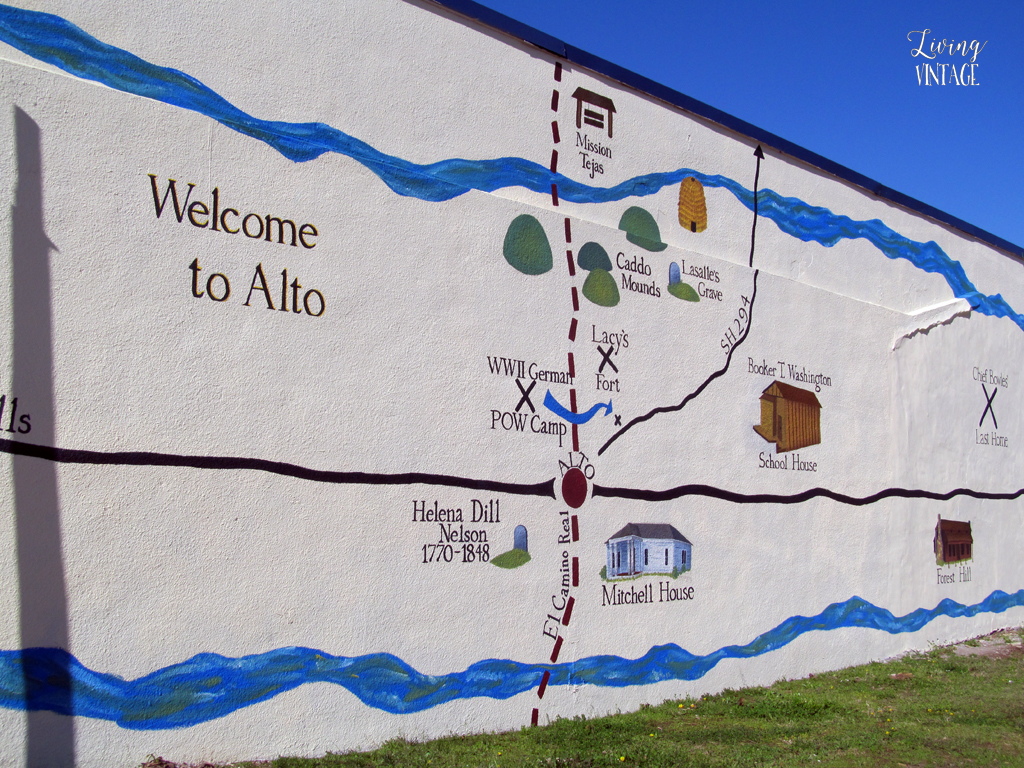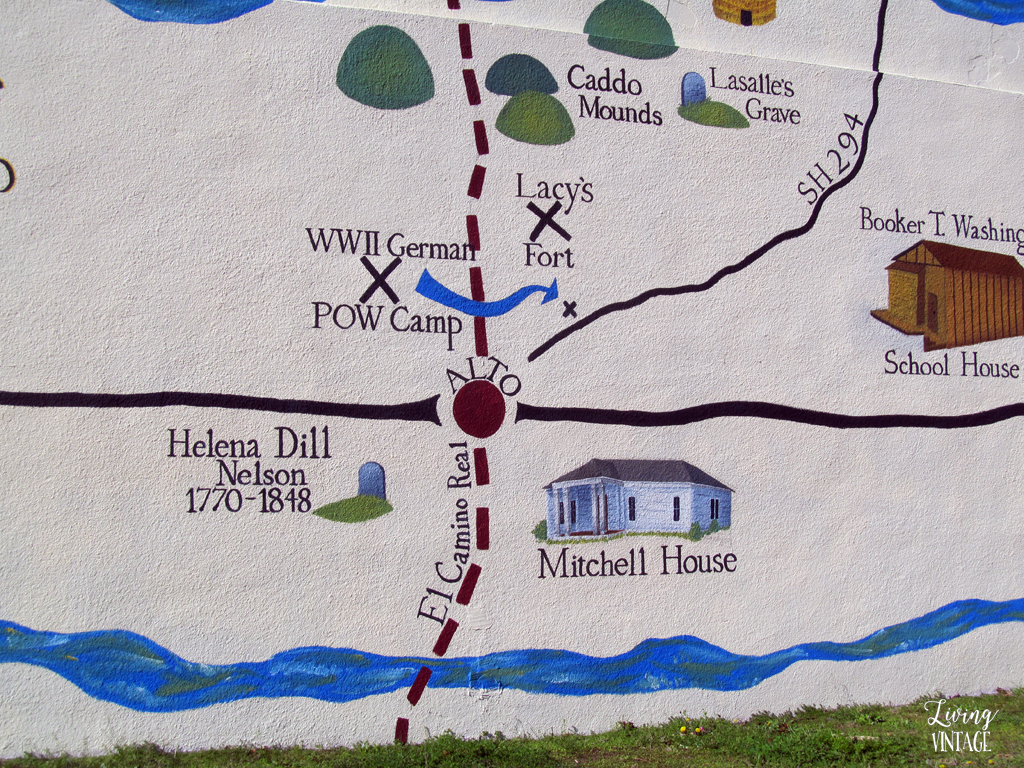 Mark also stopped by the Cherokee County Historical Society a few years ago and found the photograph of our home before it was moved to the country and before the dogtrot was enclosed.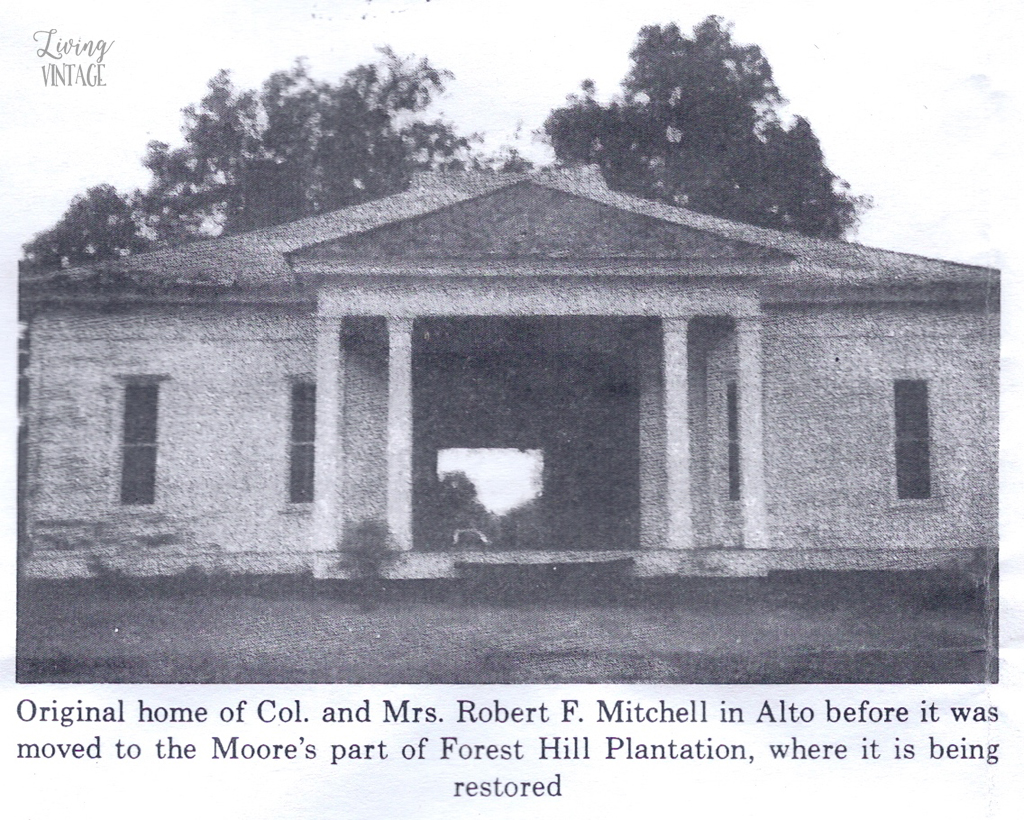 We learned even more about our home when we had our propane tank filled.  The delivery man mentioned that there was a framed drawing of our house in the local bank.  Mark went to investigate, and sure enough, there it was: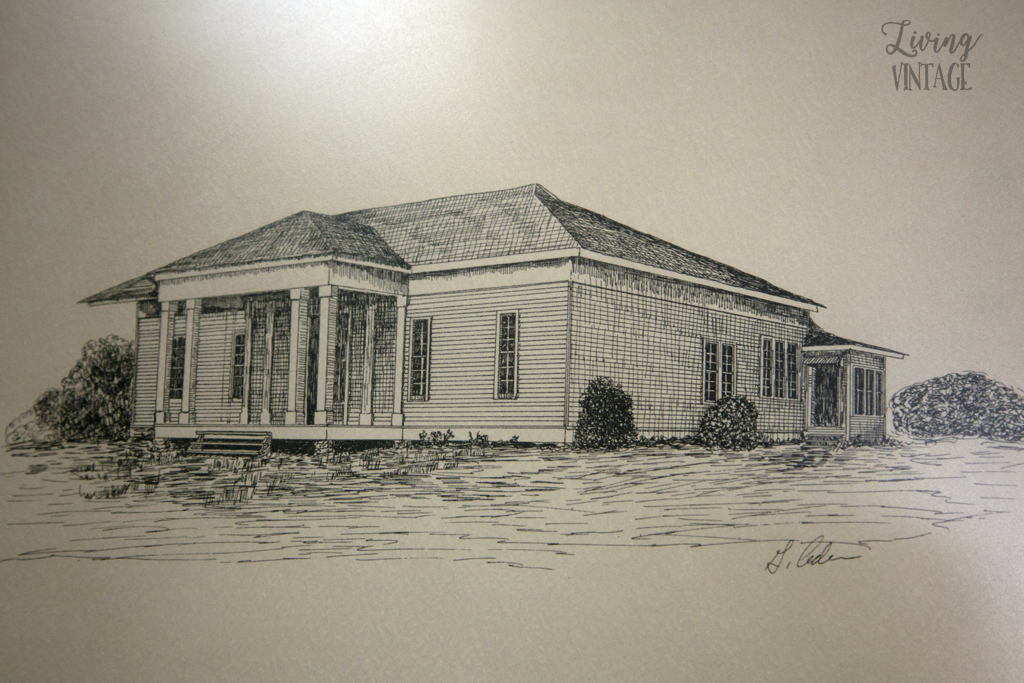 Many years ago, a local artist made a calendar of historic houses in the area.  I thought they were so well done, I'm sharing some of them below.  I understand that ours is one of the few that now remains.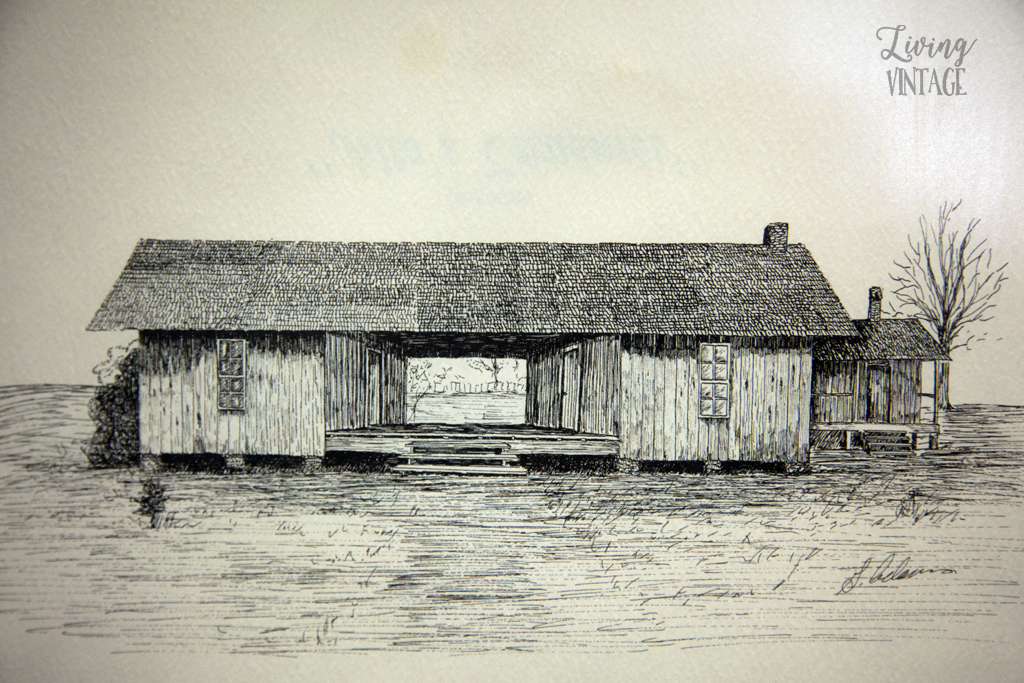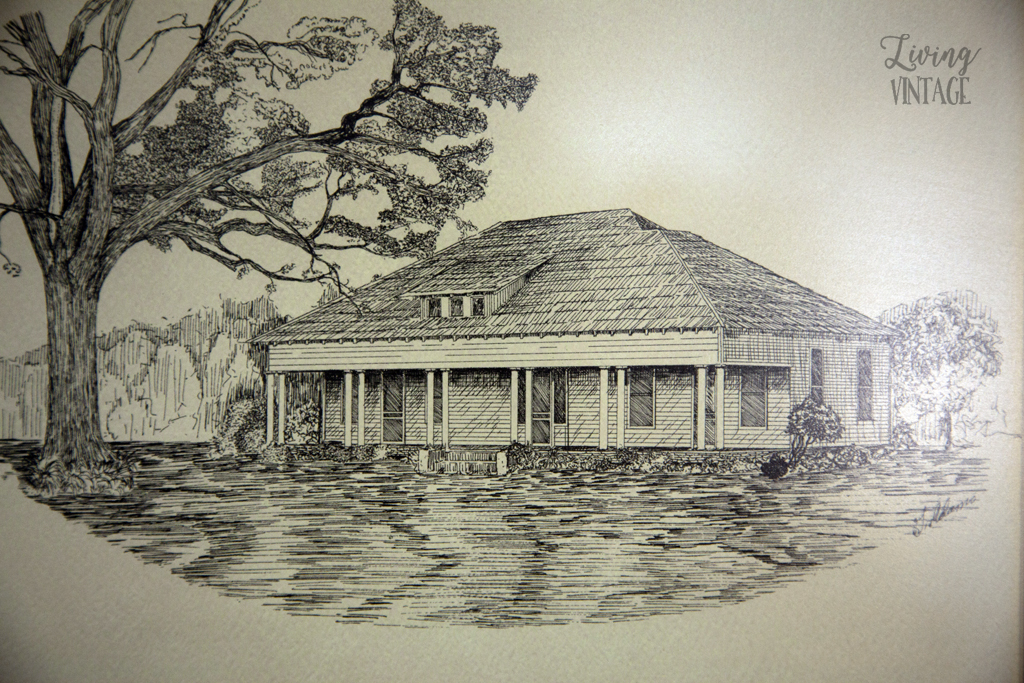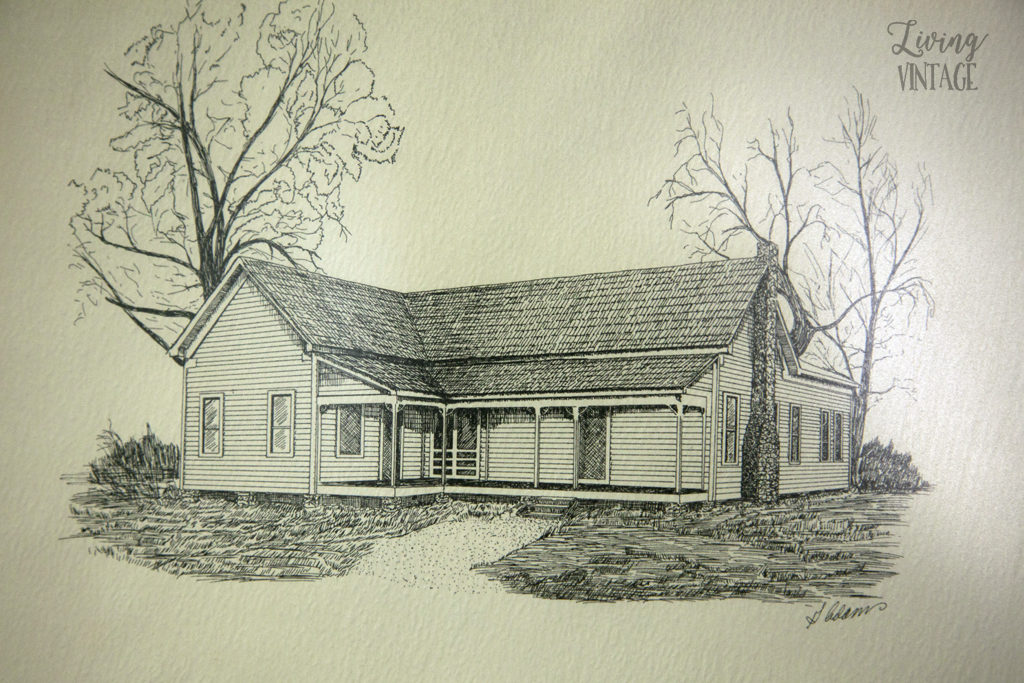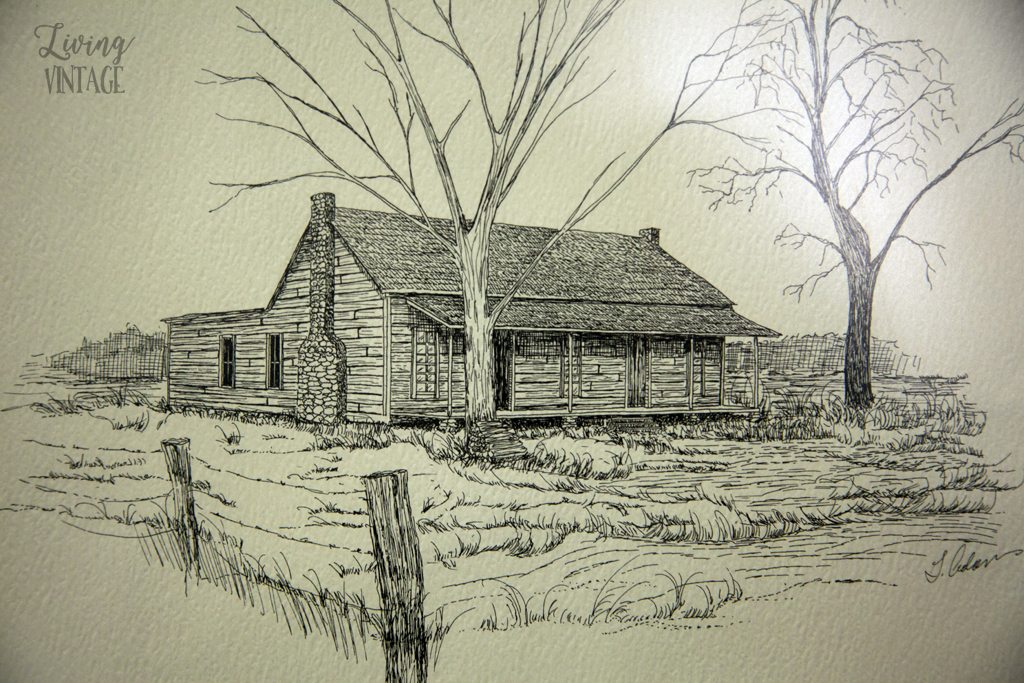 Of course, we loved our old home prior to learning any of this information, but we love it even more now, given its historical significance.  Mark, who is fascinated by the Civil War, particularly likes that our home was built prior to the start of that war in 1861.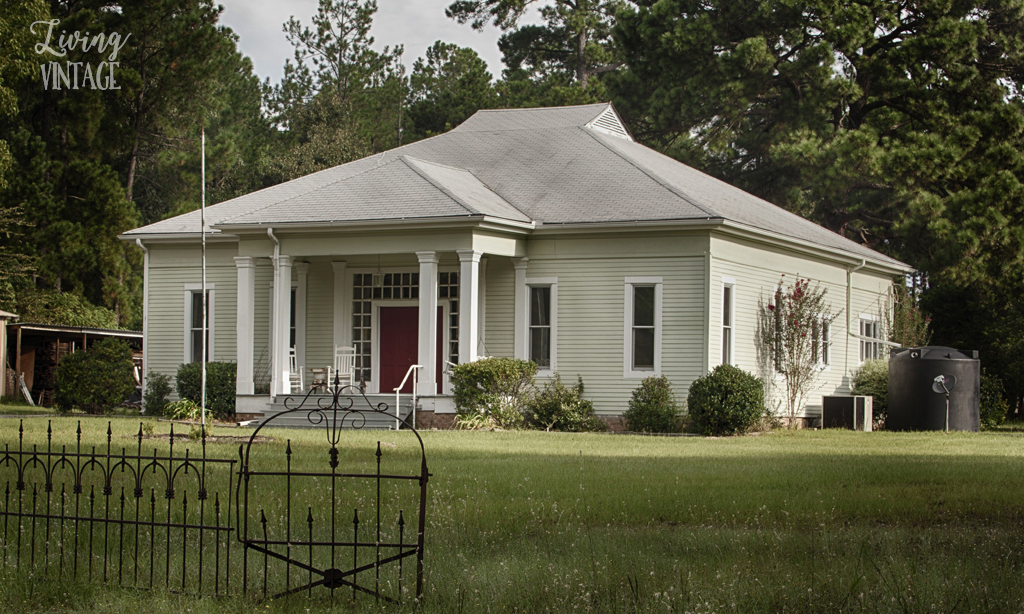 Save
Save
Save
Save
Save
Save