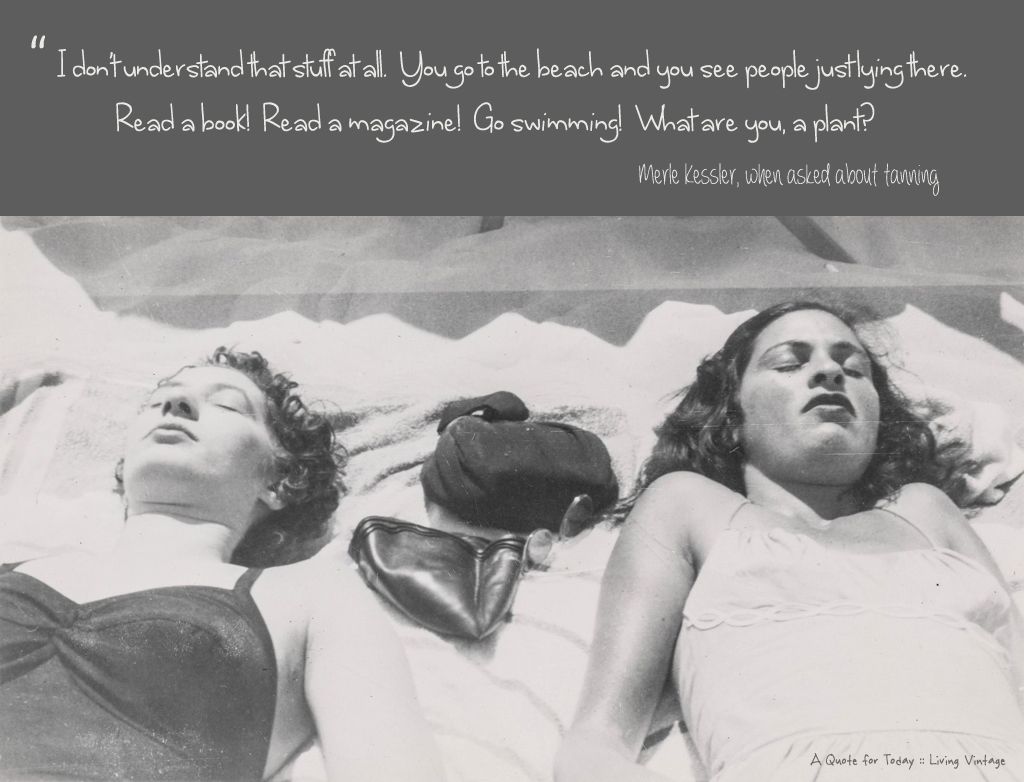 I don't understand it either.
Not that I was ever one to sunbathe for long.  I am fair-complected and I burn, then blister and peel, within 30 minutes.
I admit I did try when I was younger because I have always longed to have pretty brown skin.  But, it didn't last long.  It was so boring just lying there.

P.S.  The image is the property of simpleinsomnia and she allowed me to share and slightly modify it.  You simply must check out her collection of photos on Flickr if you like found photos as much as I do.
Save
Save
Save