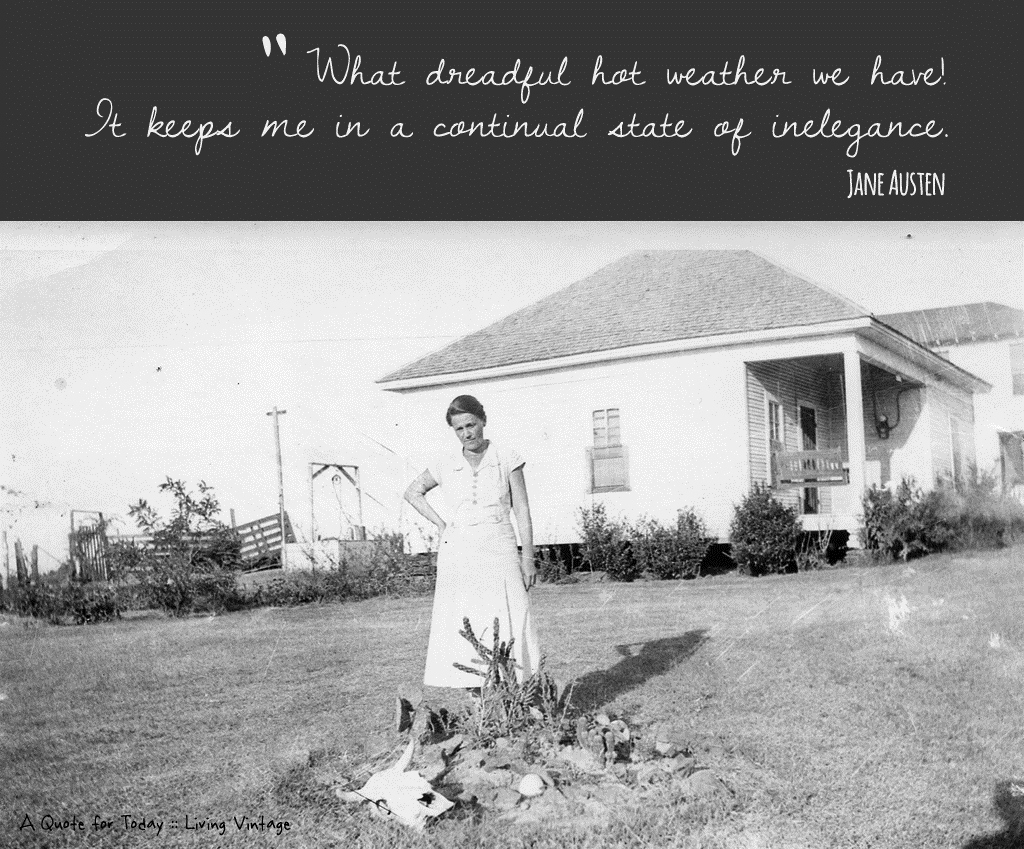 My draft of this post on Saturday:
It's just June here in East Texas and it's already so hot!
It feels just like a sauna when you step outside.  So humid and sweltering.
I barely left the house last weekend.  I went outside to collect tomatoes from our garden — (our tomato plants are still going berserk, but our squash and zucchini have withered in the heat) — and I helped Chad hook up a trailer.   That was it.
Back inside I ran to my nicely air-conditioned house set at a constant temperature of 74 degrees.   Thank God for electricity and HVAC technology!
One additional comment right before publishing:
We had a wonderful rainstorm last night.  Finally!  It lightning'd and thundered, but I didn't care.  I was happy to unplug my phone and computers in exchange for the rain.
(Our two dogs were not quite as thrilled.  Storms scare them.)

P.S.  I found the above photo in a local antique mall.  It's for sale in my Etsy shop.
Save
Save
Save
Save
Save