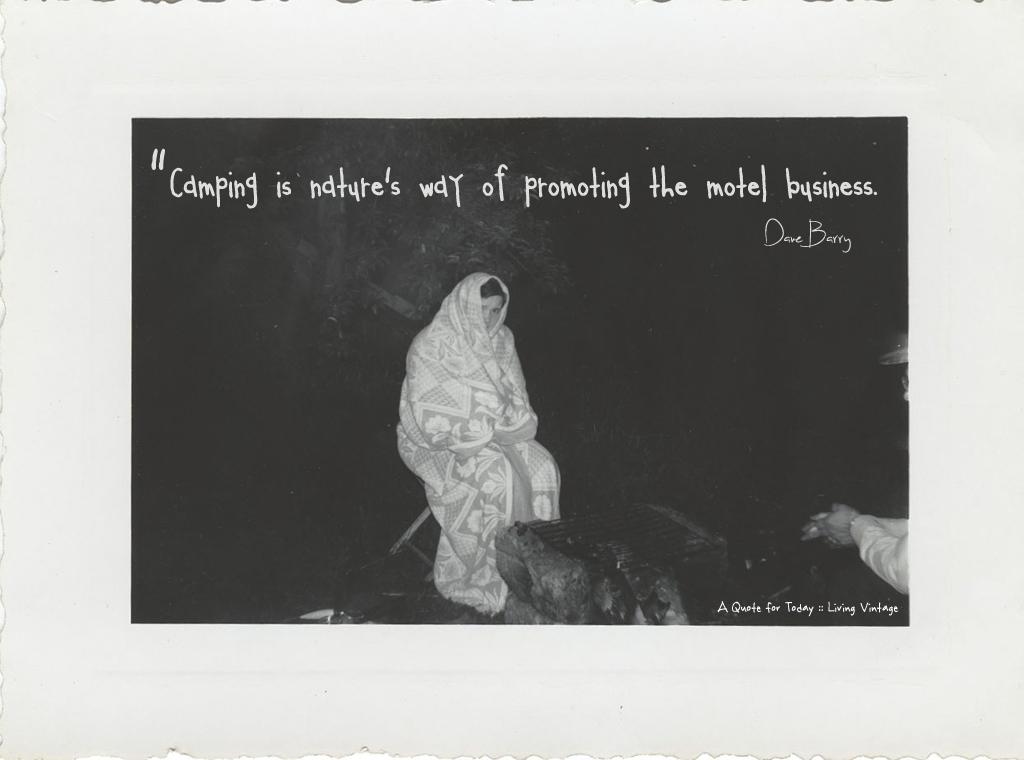 It was a broiling hot summer, as Texas summers always are.  And my boyfriend at the time thought it was a good idea to go camping near the Guadalupe River on a July 4th weekend.
It was one of the most miserable experiences of my life.  I could barely breathe because of the heat and humidity and my ever-present allergies.  I also distinctly recall the torturous rocky ground we slept on.
Perhaps that's why I'm not a huge fan of camping … well, camping that's not with benefit of a recreational vehicle of some sort.
Oh, and the photo?  It's one of Roz Leibowitz's found photos.   I recommend you explore her photostream on Flickr sometime, especially if you love looking at found photos like I do.

Save
Save
Save
Save
Save