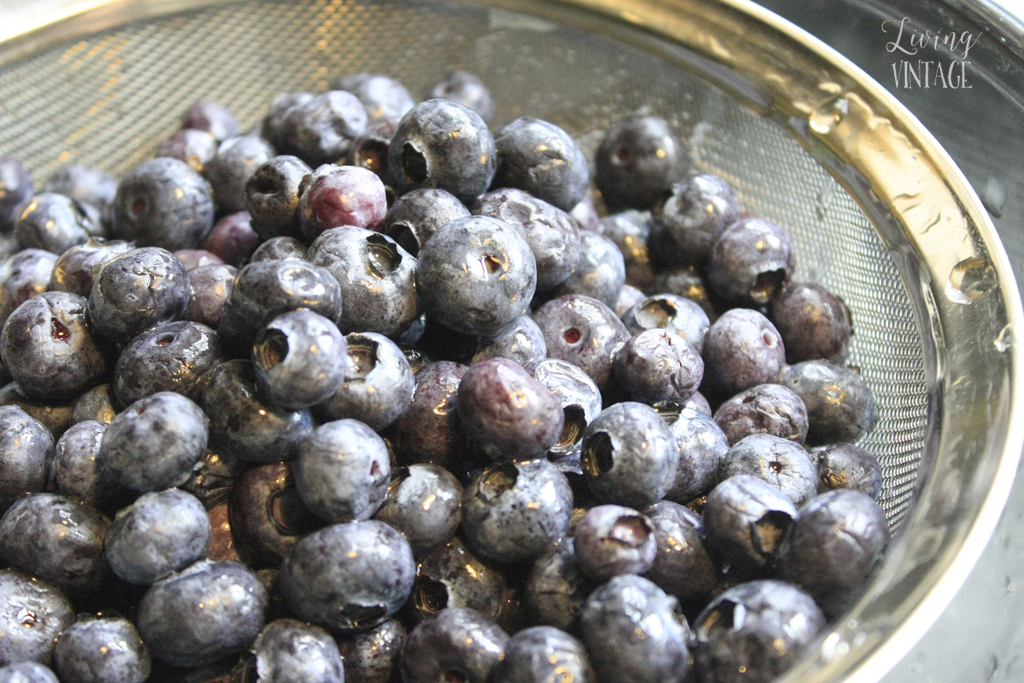 I tried a new cobbler recipe recently.   The recipe called for blackberries which I did not have and can rarely find for sale here, but I still have pounds (yes, pounds) of blueberries in our freezer that we picked after last year's Blueberry Festival.
The recipe was super duper easy — frankly, it took longer to rinse the fruit than it did to prepare the recipe.  I don't know about you, but it's such a pain to individually wash hundreds of tiny things, each about the size of a button, but I always want to make sure that the tiny twigs have been removed.    (It grosses me out to bite down on something that should not be there.)
Anyway, each tiny berry got their individual bath and trimming.
Then they were coated with sugar: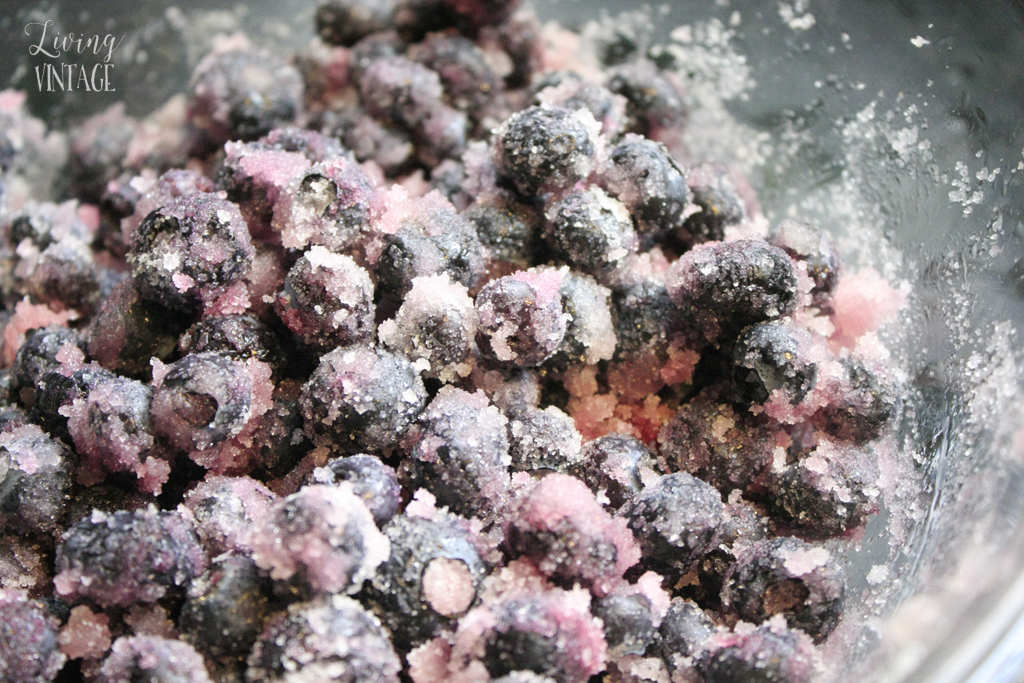 Pretty, huh.

P.S. It really was a tasty and easy dessert.  I'll share the recipe soon.