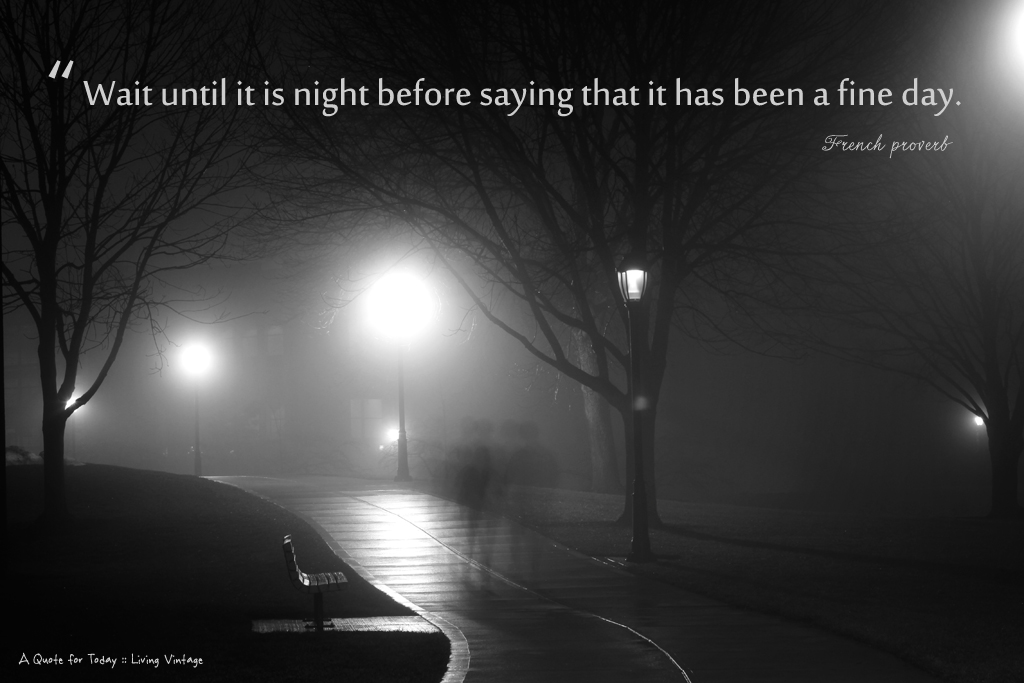 My lighthearted view of this quote is that you'll have to wait a few more hours until night due to the recent time change.
My more melancholy side says that this quote reminds me of the time when I thought it was going to be a very fine day, and a loved one died that day.    The same would hold true the day I was laid off from my job several years ago.
What memory comes to mind when you read this quote?

P.S.  Thanks to Jesse Bowser for sharing his photography with Unsplash.