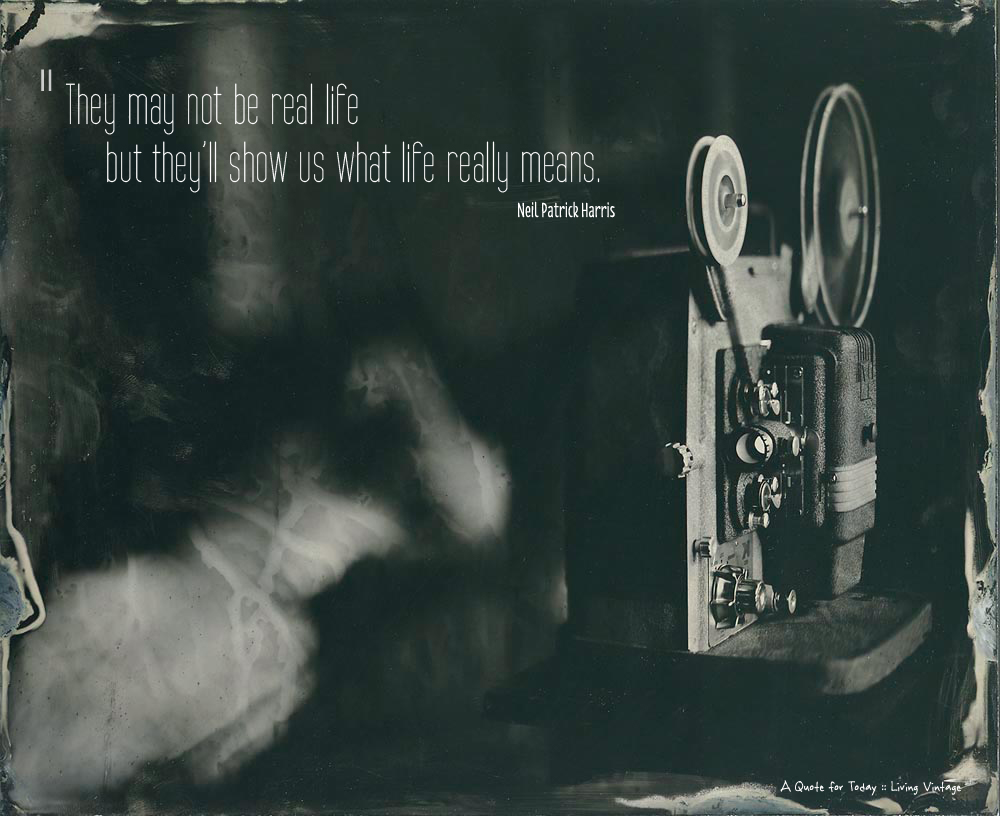 I love watching movies — it's one of my favorite pastimes — and one award show that I never miss is the the Academy Awards.  (This year's show will air tonight.)
Of course, to celebrate, I had to share a quote about movies.    Last year, I watched as Neil Patrick Harris uttered these words in his opening monologue.
Do you believe that movies teach life lessons?  I sure do.
Here are just a few very random examples:
"Enough Said" taught me that you can fall in love at any age, and we can love another person despite their obvious faults.
"The Good Lie" showed me that someone as foreign and unfamiliar as a refugee can teach an American citizen how to feel empathy and show compassion.
"Begin Again" reminded me of the frailty of love … and that we can heal after a broken heart.    (I also loved the music!)
"Crash" (This is one of my favorite movies of all time — I cheered when this movie won "Best Picture"!) This movie showed me that people of all colors can have preconceived notions about racism, how you can empathize with all of their feelings and opinions (however wrong they may seem to you), and how some of these feelings can be radically changed.
"Bridesmaids" reminded me (again) that one thing that makes life sweet is a night full of laughter. 
Anyway, I could go on and on, but I won't.
What are some of the movies you have seen and what have they shown you?

P.S.   Thanks to Frank Hamrick for granting me permission to modify and share his beautiful image.    Please do check out Frank's handmade books and art in his Etsy shop.
 Oh, and this blog post does contain affiliate links.