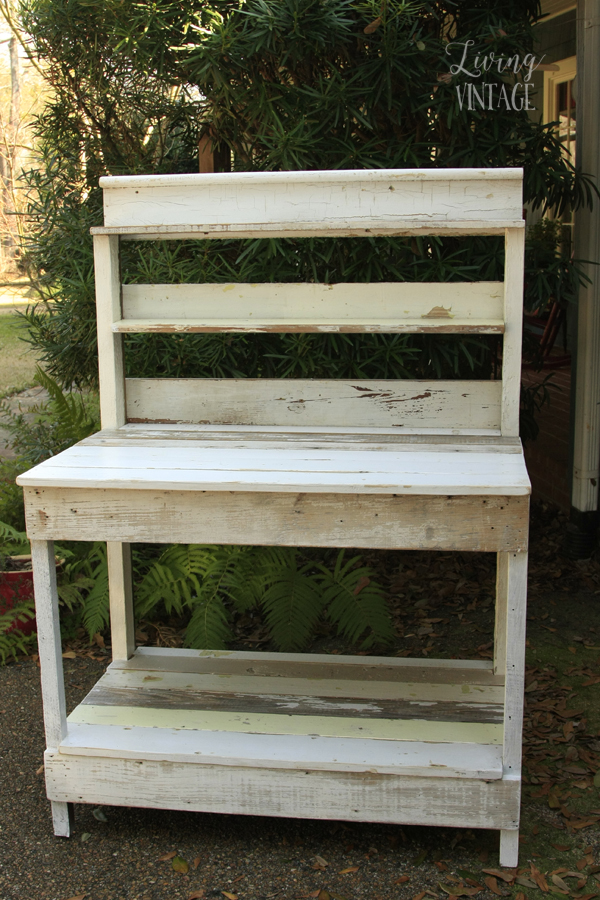 Remember our friend, Jenny?  She recently called us and asked if we'd be willing to build and donate a potting bench to Love, Inc.'s charity auction happening on February 12th.   Of course, after all that Jenny has done for us, we couldn't say "no".
Mark built the potting bench using reclaimed door and window trim, plus a few reclaimed 2×4's.   After we built and cleaned the bench, we painted the chippy off-white wood with a thin coat of polyurethane.
I love the way it turned out, don't you?
We are planning to make a few more for sale at a barn sale in Nacogdoches in late April.  More details to come!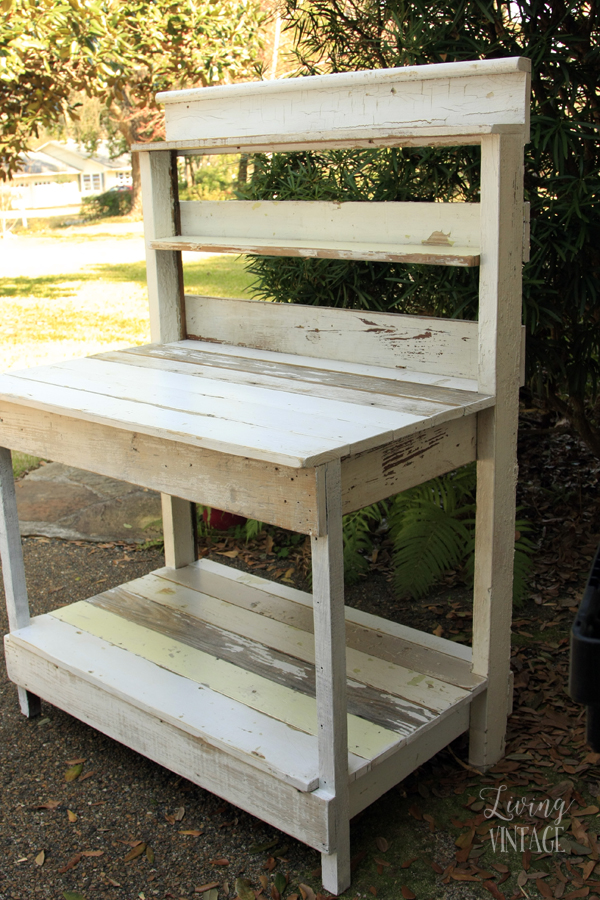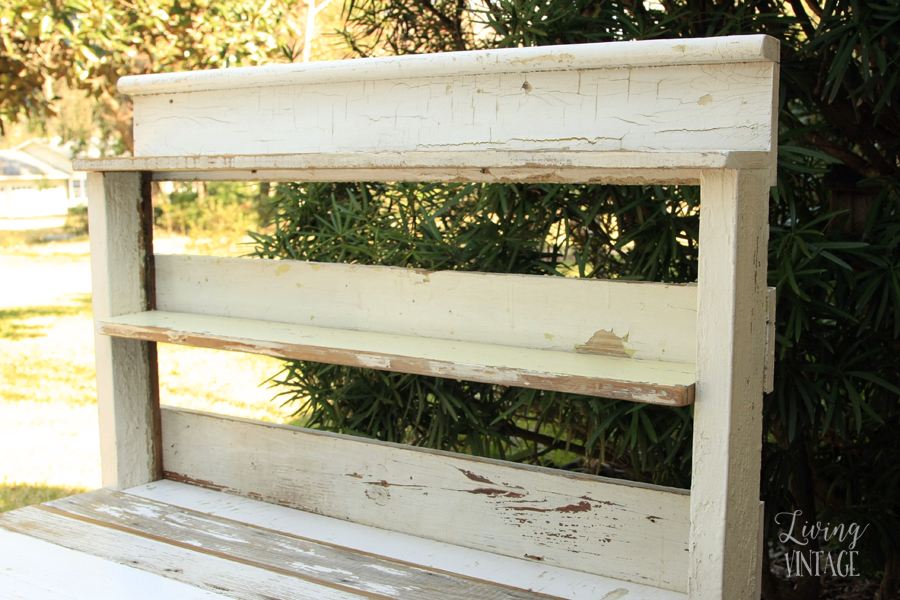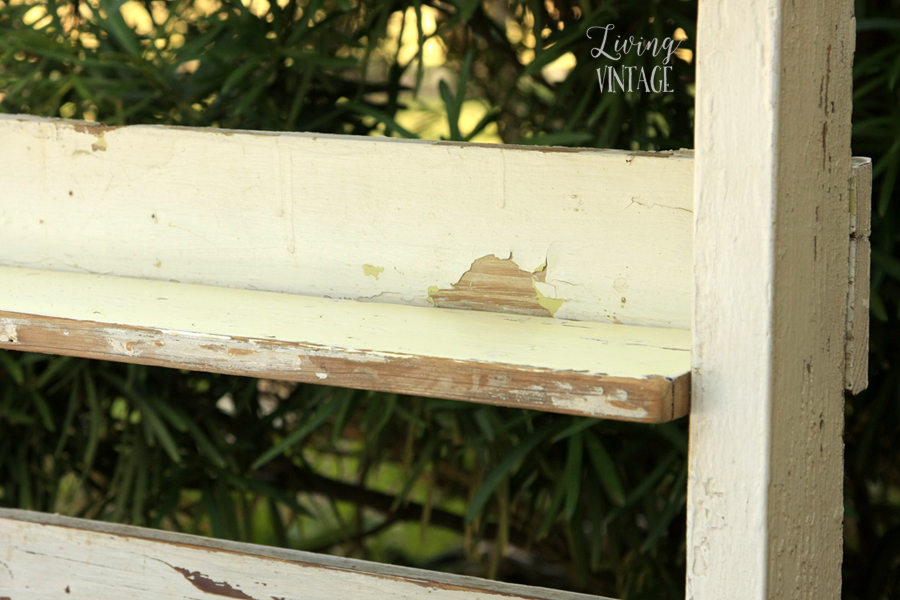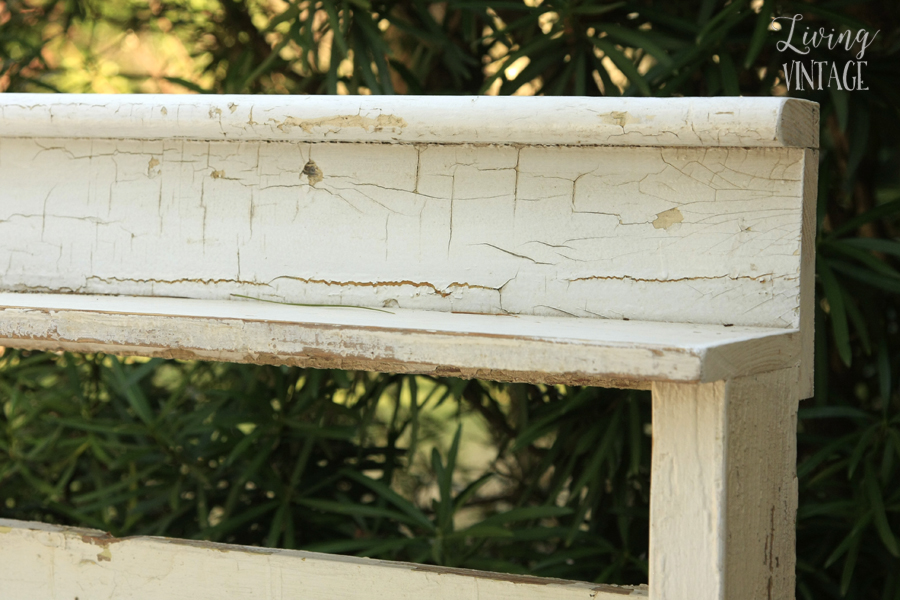 Save