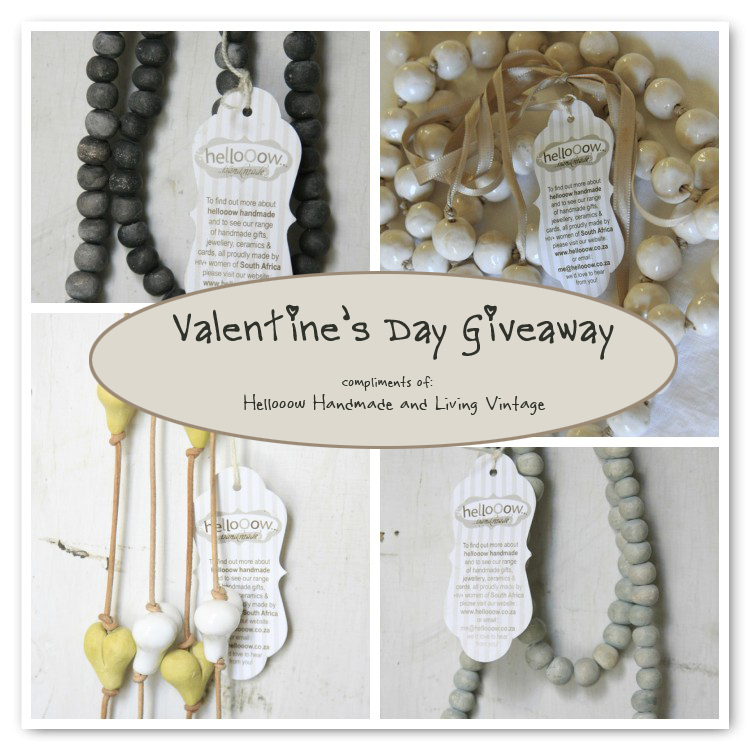 If you are a fan of my (almost) weekly Friday Favorites, you may remember the gorgeous beaded chandelier I featured on August 1, 2014.      What I failed to state then, but I'll mention now is that the maker of that chandelier is a small company called Hellooow Handmade.  They're located in South Africa, and they employ HIV positive women to make their products.
A few short months ago Hellooow Handmade asked me if I was willing to evaluate their jewelry and give away a few of their pieces.  At first, I was a little surprised that they wanted me of all people to write a blog post about jewelry.  A fashionista I am not — (it's laughable to think otherwise) — but I will say that I love wearing handmade artisan jewelry made by small businesses.  In fact, one of my favorite pieces necklaces is a simple turquoise stone hung from black twine.
Let me put it this way:  mass produced pieces don't seem to have the soul that handmade pieces do, nor do they usually have the patina.
For that reason, I loved seeing and feeling the pretty colors and texture of HH's jewelry.  I hope the photos communicate my experience.
First of all, let me show you the necklace that I decided to keep (in exchange for evaluating her jewelry).
It was so difficult to choose just one!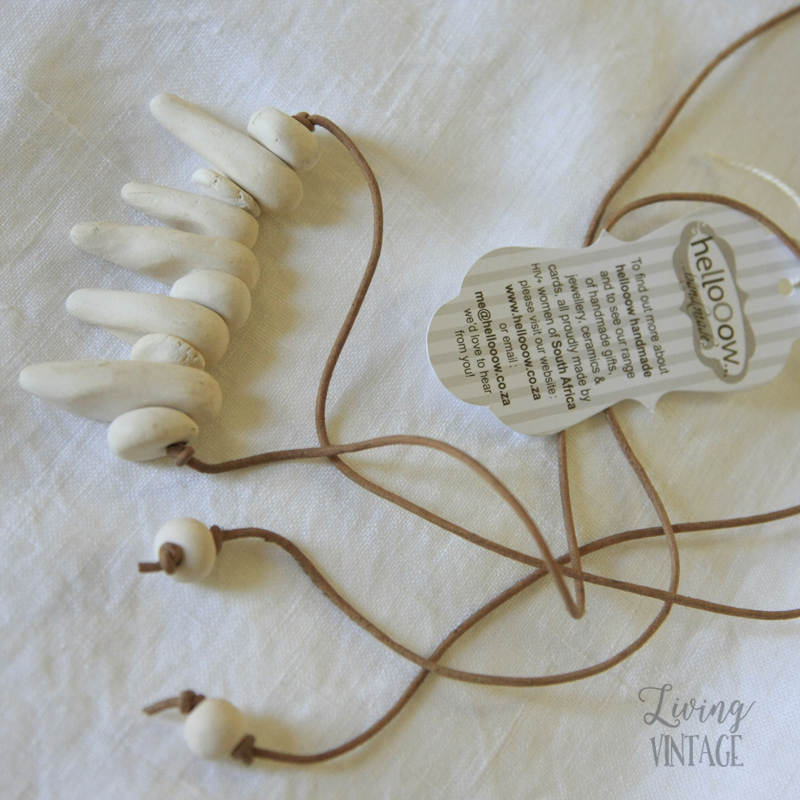 Their Stonehenge necklace reminds me of teeth, and I like its animalistic quality.  Plus, I like the fact that the necklace can be knotted and worn long or short.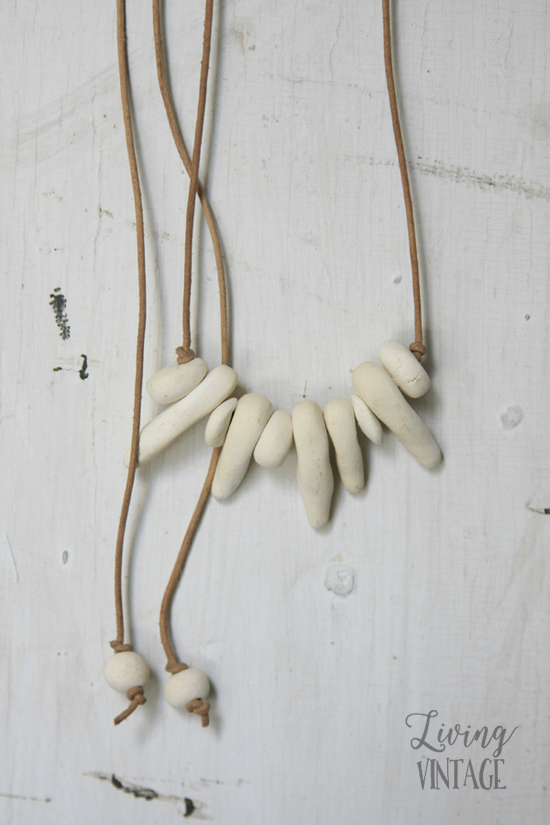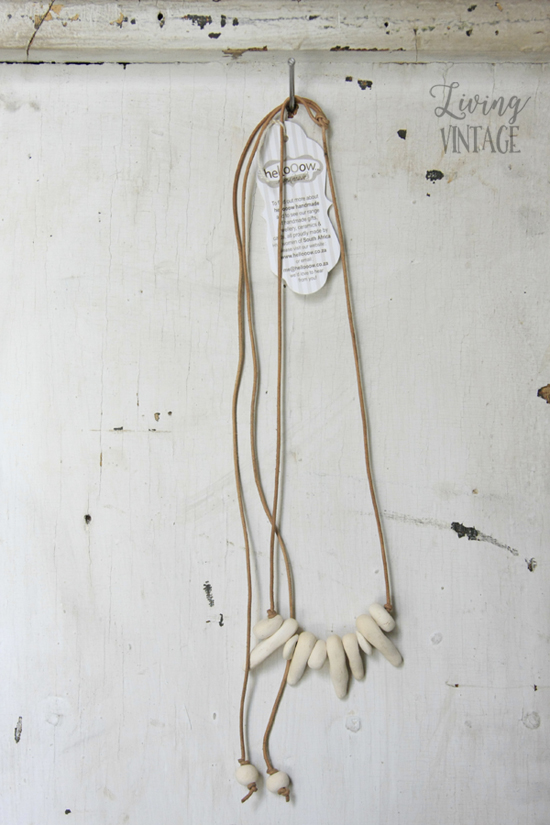 Let me show you the necklaces I'll be giving away.
I also received 2 handmade heart necklaces (1 in white and the other in ochre).
As shown in the photos, each necklace is long but could easily be looped around the neck twice to make a shorter necklace.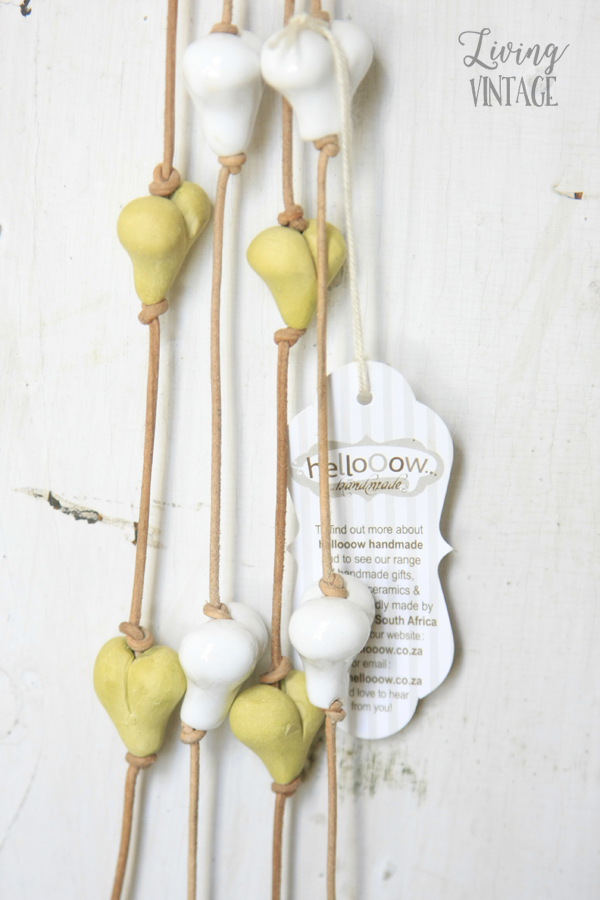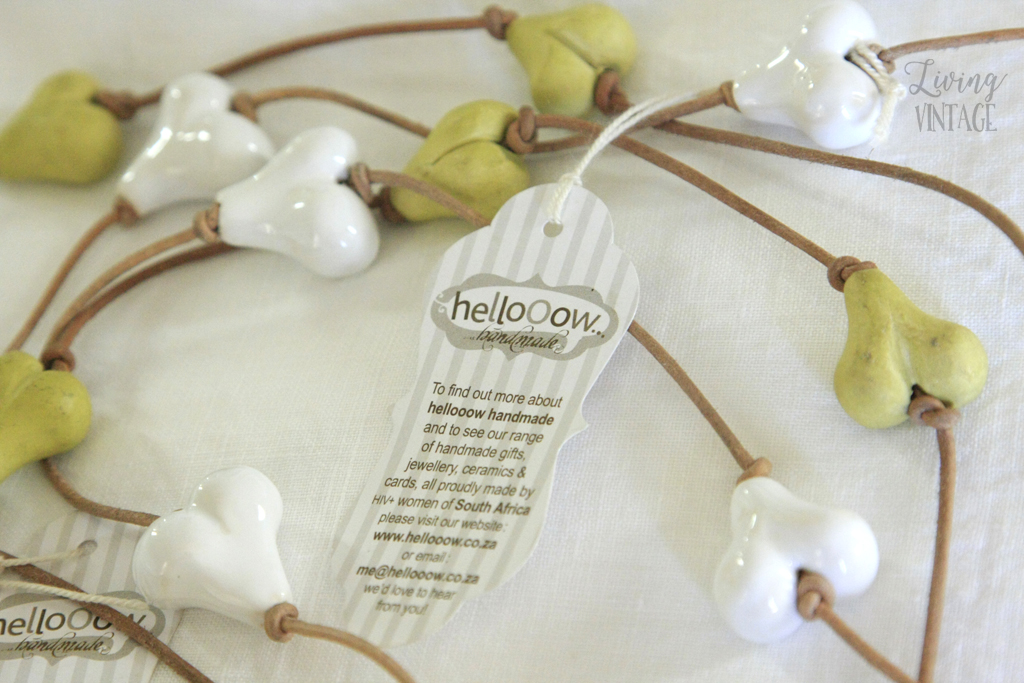 I also received beaded necklaces (1 in blue; the other in charcoal).  I love, love, love the colors.
They are such pretty blue hues!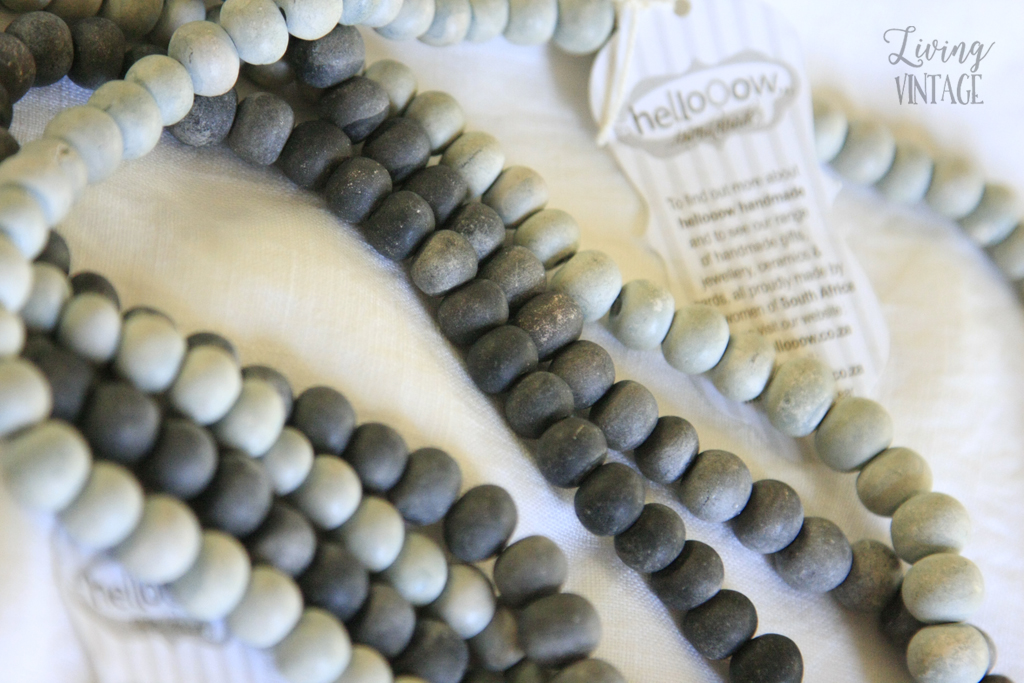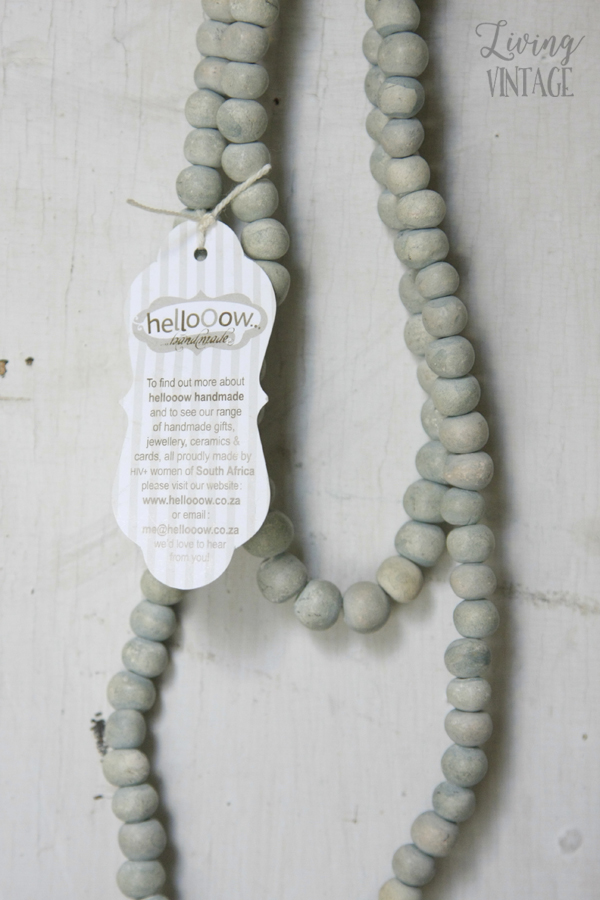 Again, the strands are long, but could be worn shorter as shown below.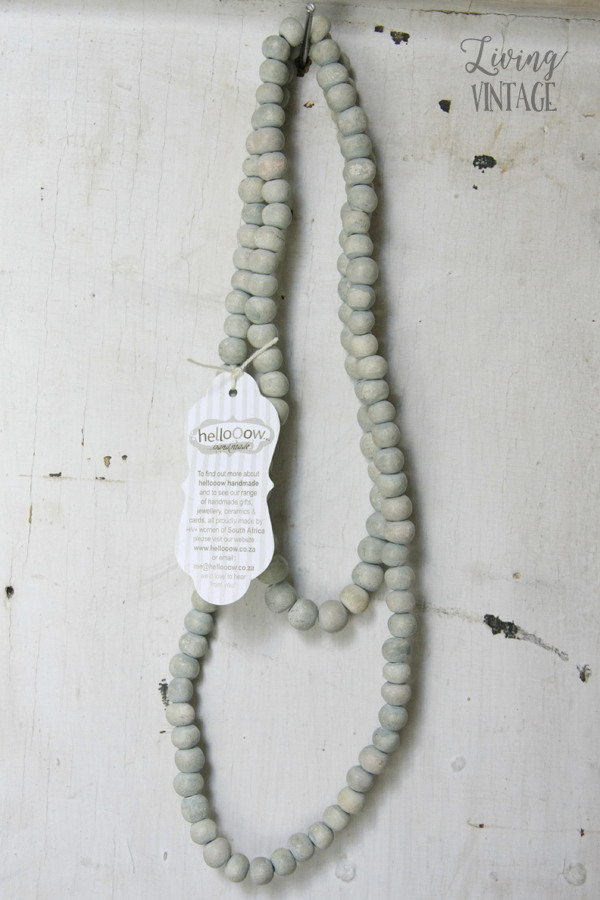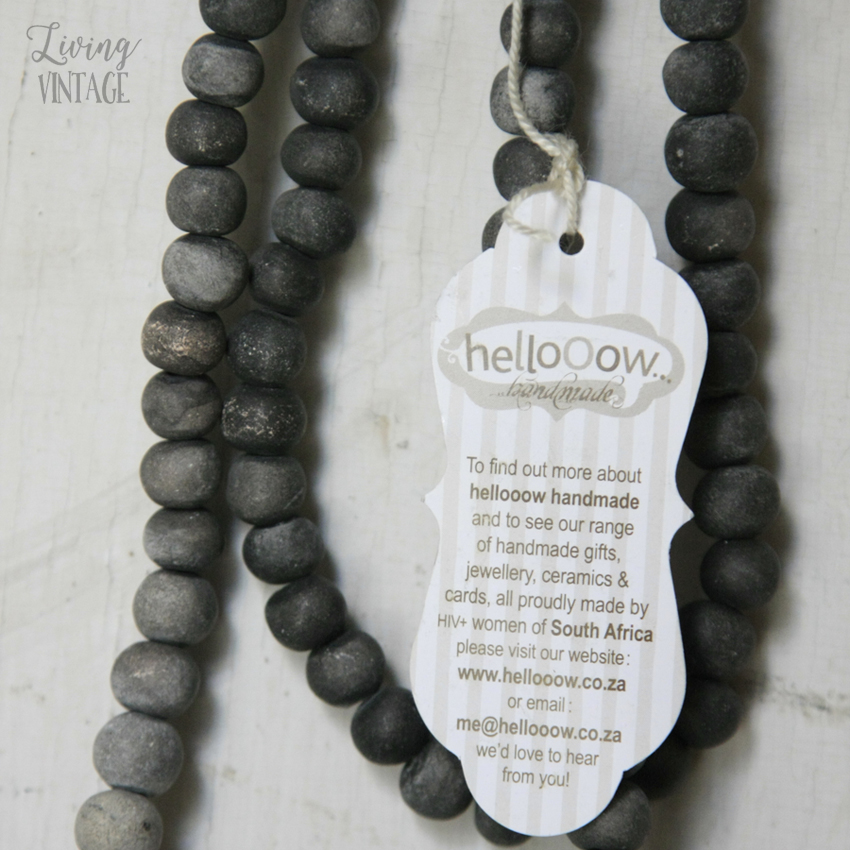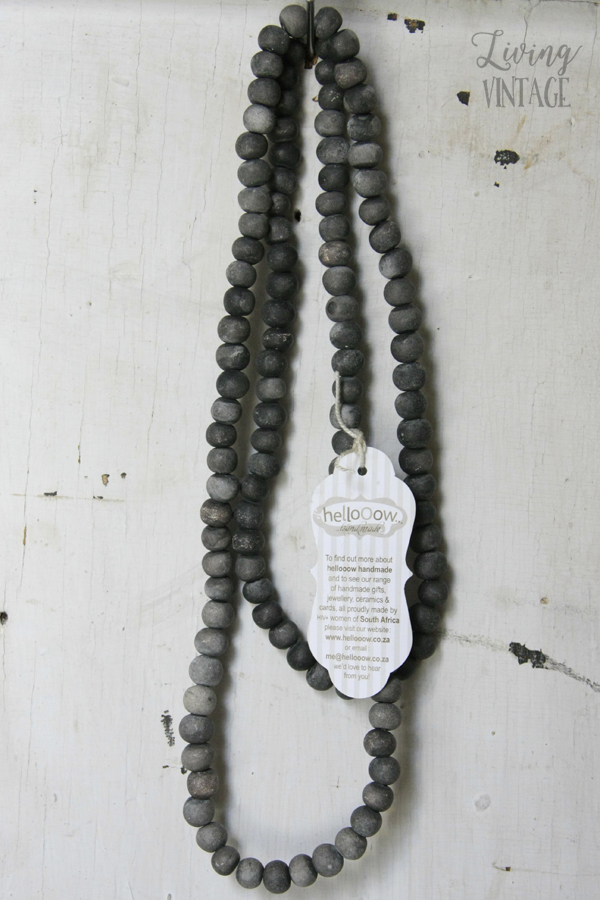 Last but certainly not least – (I almost kept this one!) – is this gorgeous, long stone ball and lace necklace.  Any lady looking for a piece of jewelry to a special event would love this necklace.  The glazed balls are all so unique and lovely, and the necklace has a really nice weight to it.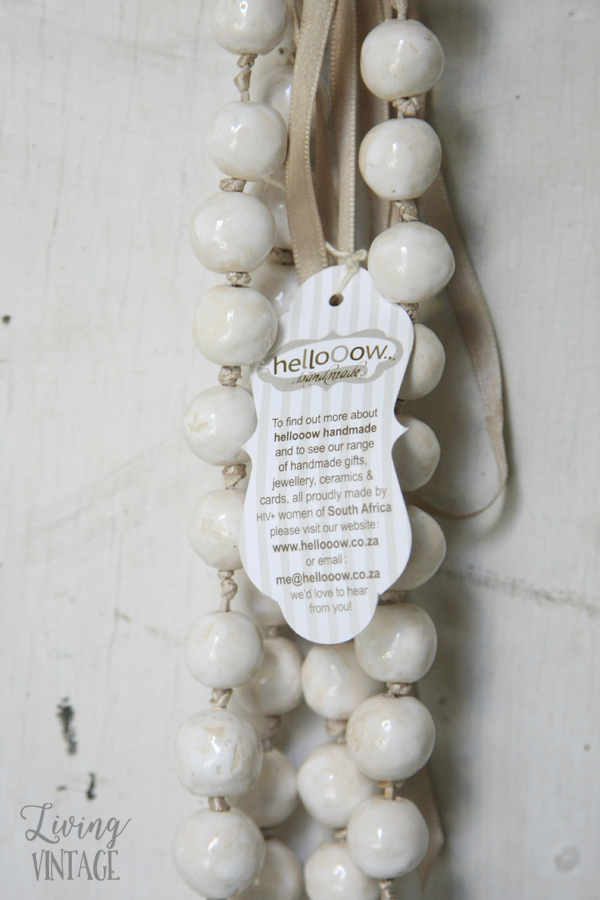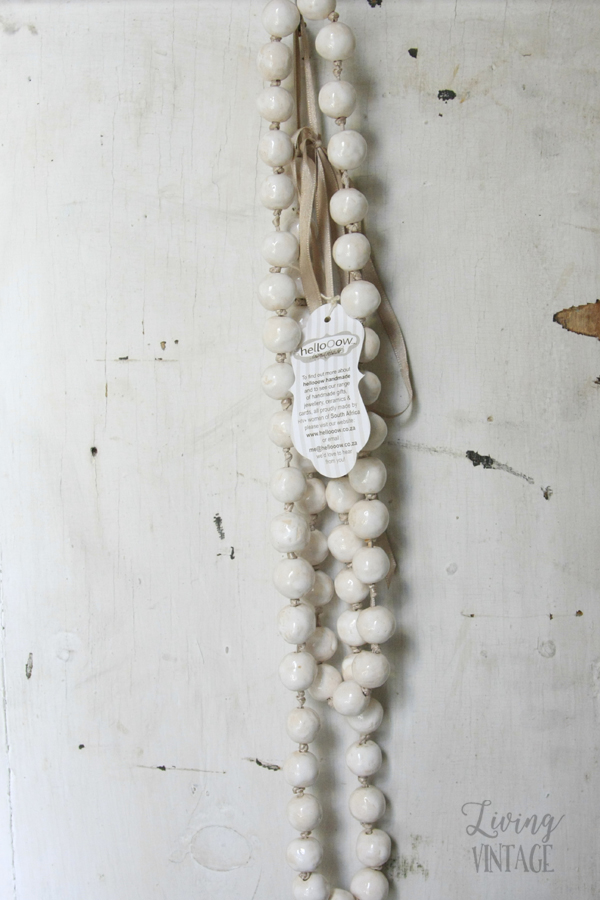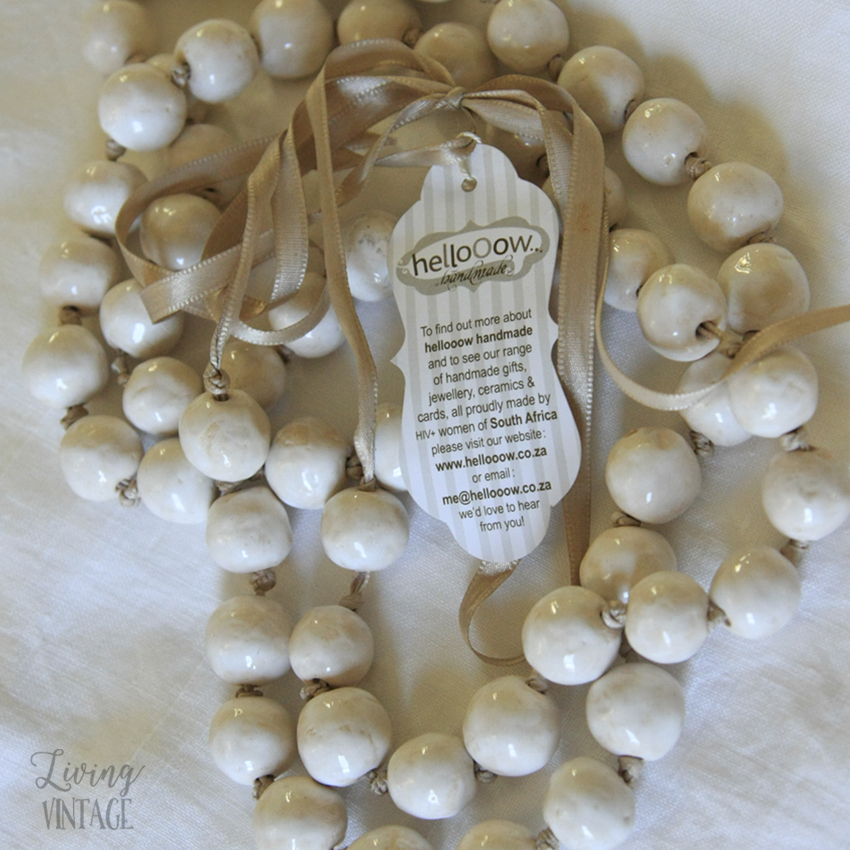 So, here's the deal.  Hellooow Handmade and I are giving away the FIVE necklaces shown above to five people who enter the contest.
Each person may enter as many times as they like.  Just enter via the Rafflecopter form above so that your entries are captured by the Rafflecopter tool.
[UPDATE AS OF 2/20/16:  And the winners are: Regine Karpel, Jerry Marquardt, Lonnie Hutchinson, Darlene Sullins, and Cynthia Mercado.]
Giveaway Rules:
This giveaway will begin when this blog post is published and will end at midnight on February 20, 2016.

This giveaway is open to anyone who visits my blog and follows the entry rules above.

The winners will be chosen randomly and announced via Facebook.  This blog post will also be updated with the winners' names. Prizes will be selected at random, but each winner will win one of the necklaces pictured above.

Each winner will be notified via email shortly after the giveaway ends.  Each winner has 3 calendar days after the date of the notification to provide their name, address, and phone number to Living Vintage.  (The phone number is needed for shipping purposes only.)  If the winner does not respond within that time frame, that person will be disqualified and another winner will be chosen.  The process will continue until Living Vintage receives the requested information from each winner.
 
P.S.  I've shared this giveaway with:
Save