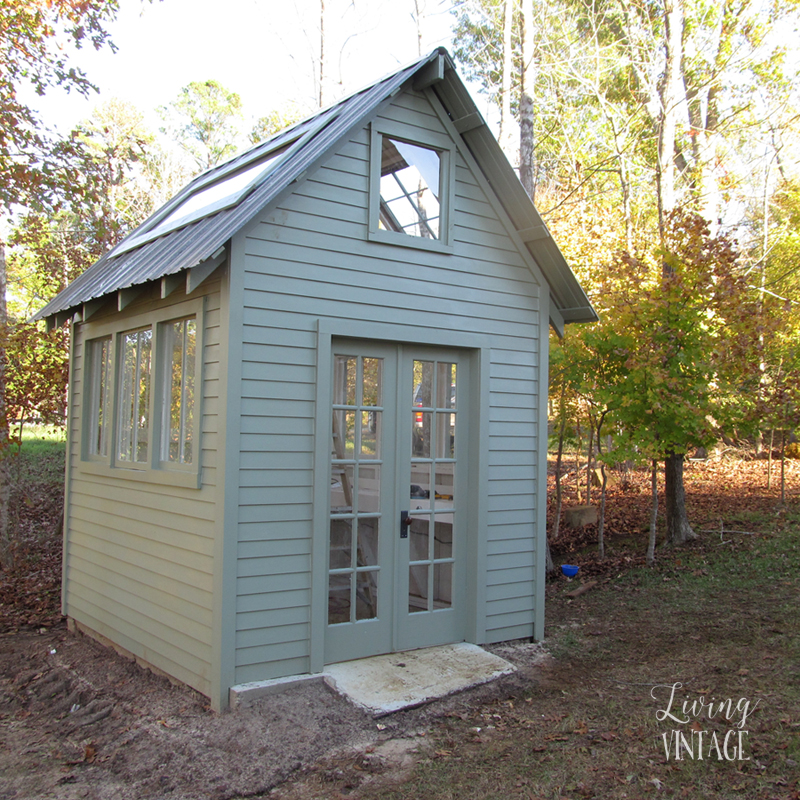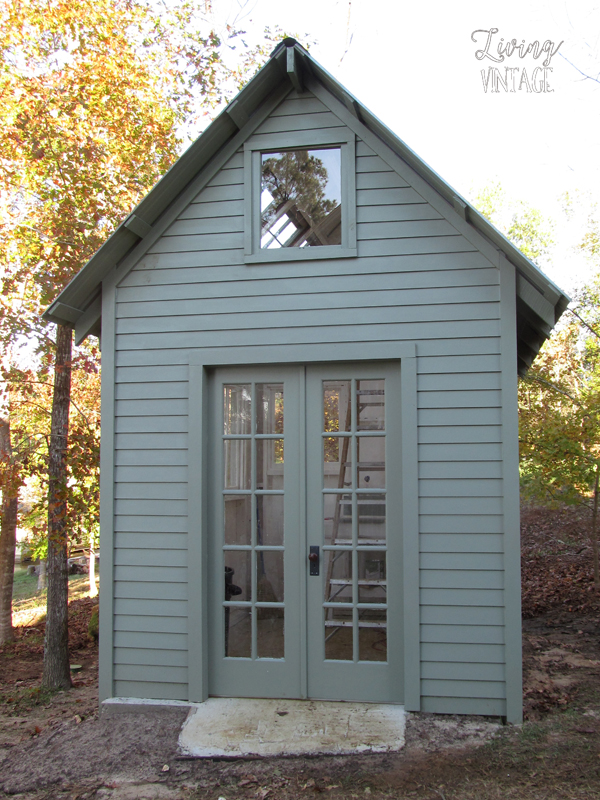 I wanted to show you all the greenhouse we were hired to build for a local doctor and his wife.  It turned out quite cute and very different than the shed we built for Jenny.
While they wanted to incorporate reclaimed elements into the shed (like reclaimed windows, tin, and lumber), our clients wanted a more "finished" look and they wanted the greenhouse to match the trim on their new, gorgeous home.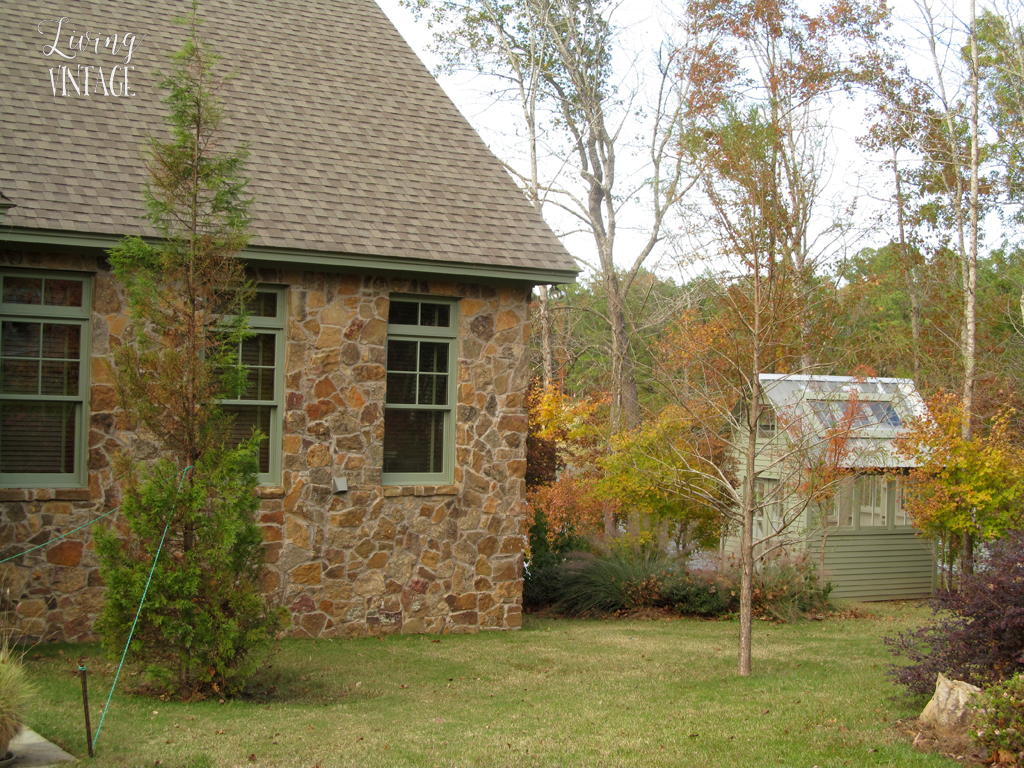 Therefore, not only is the greenhouse green in color, it's "green" in terms of re-use of reclaimed materials.
Our clients live on a local lake and the setting is just beautiful. Their new little greenhouse is a short distance from their boat dock.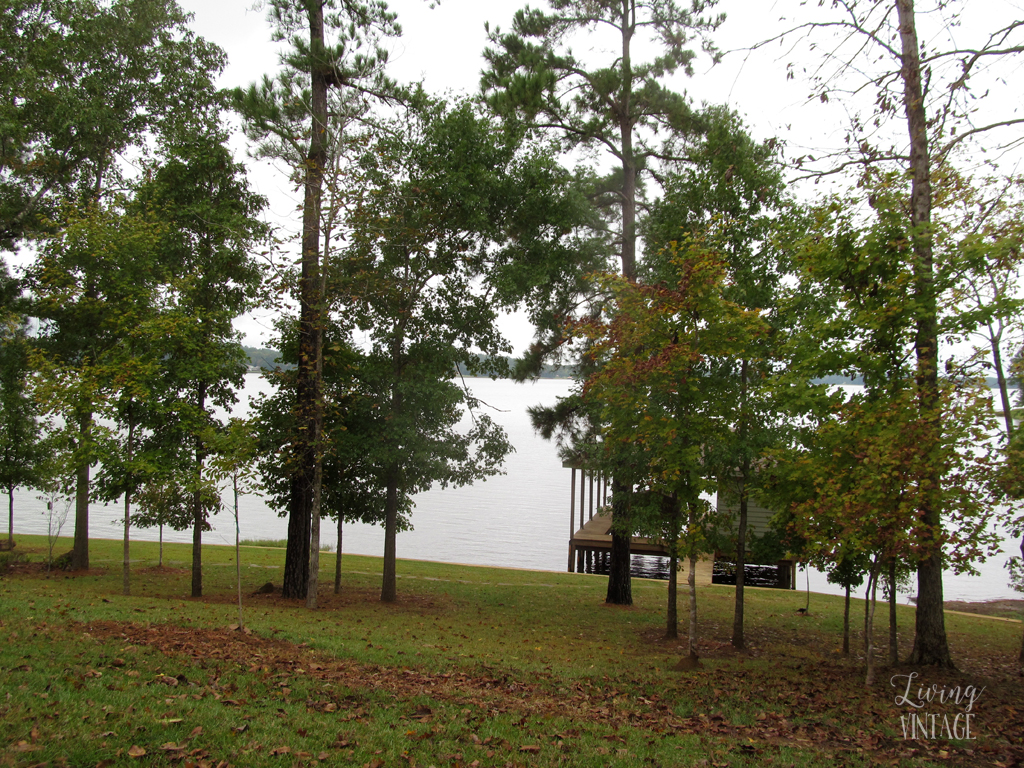 We built their little greenhouse tucked into the trees on the edge of their property … but not so much that the elimination of sunlight was a factor.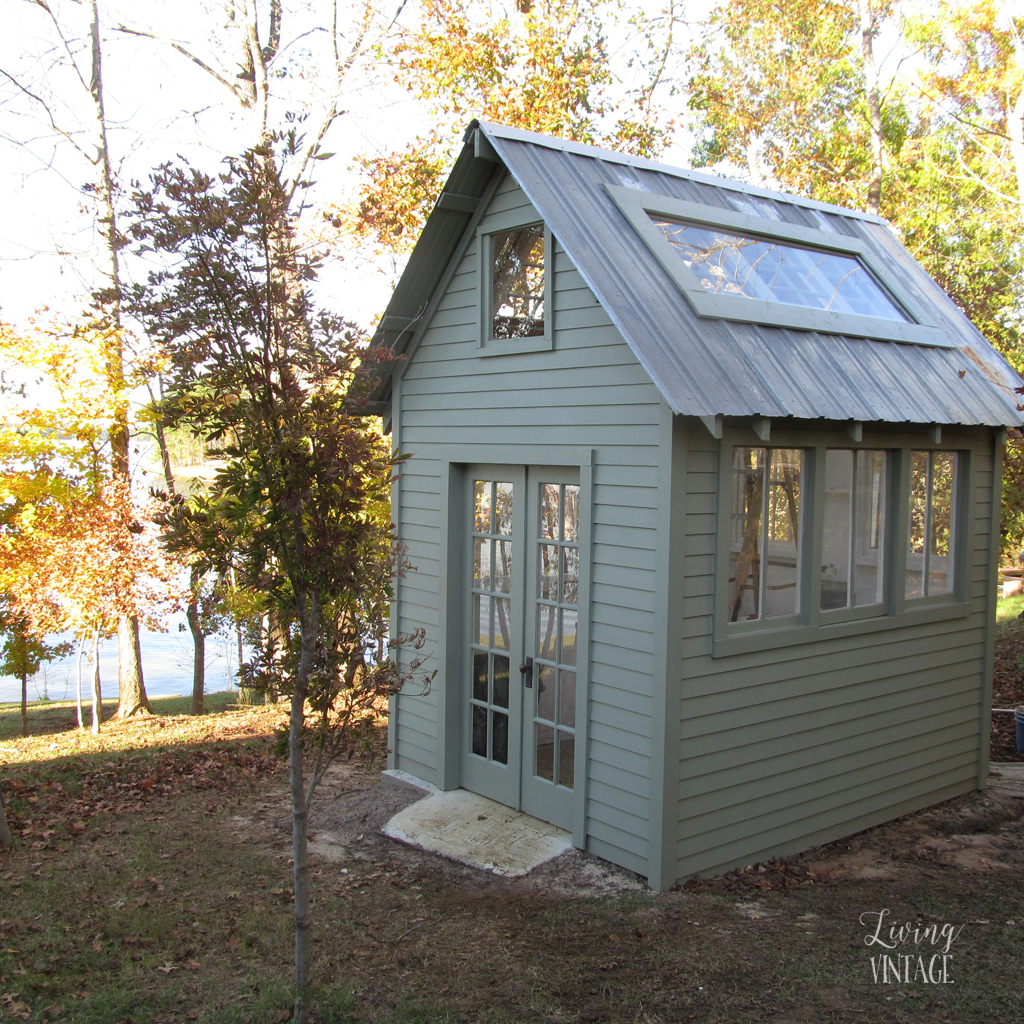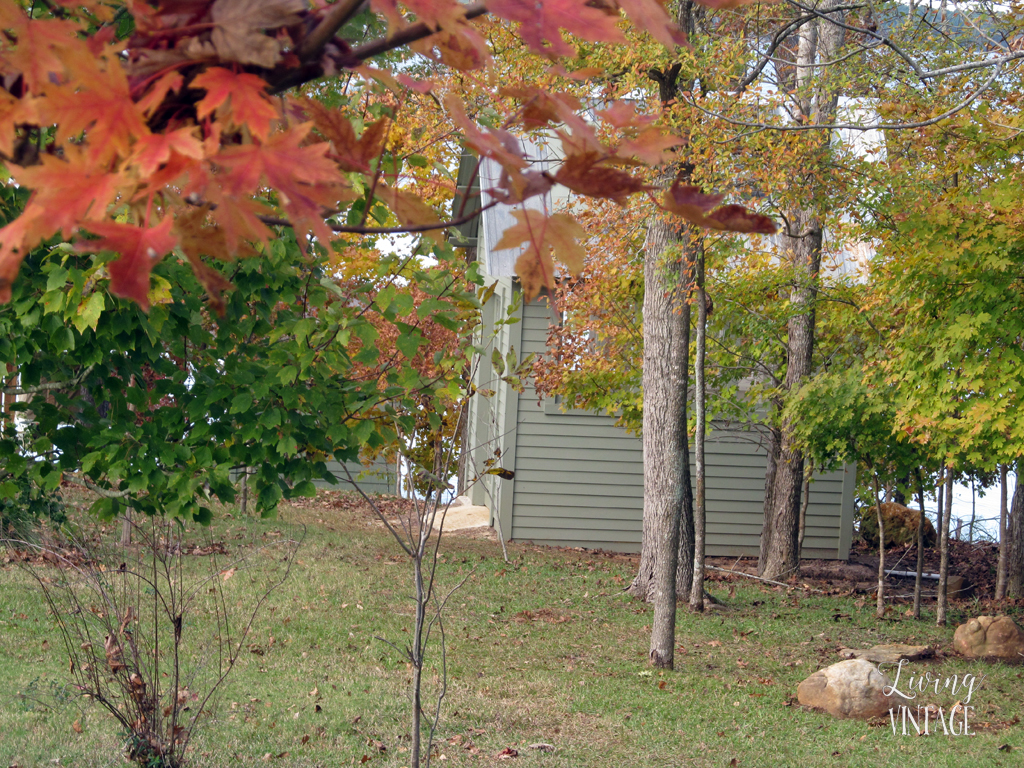 In fact, the windows around the circumference of the shed plus the reclaimed windows in the roof eliminated any chance that lack of sunlight would cause a problem.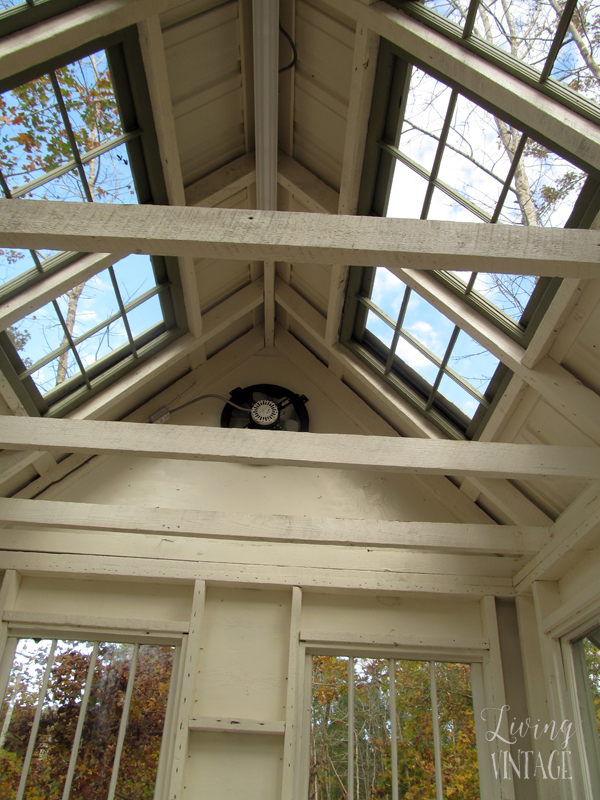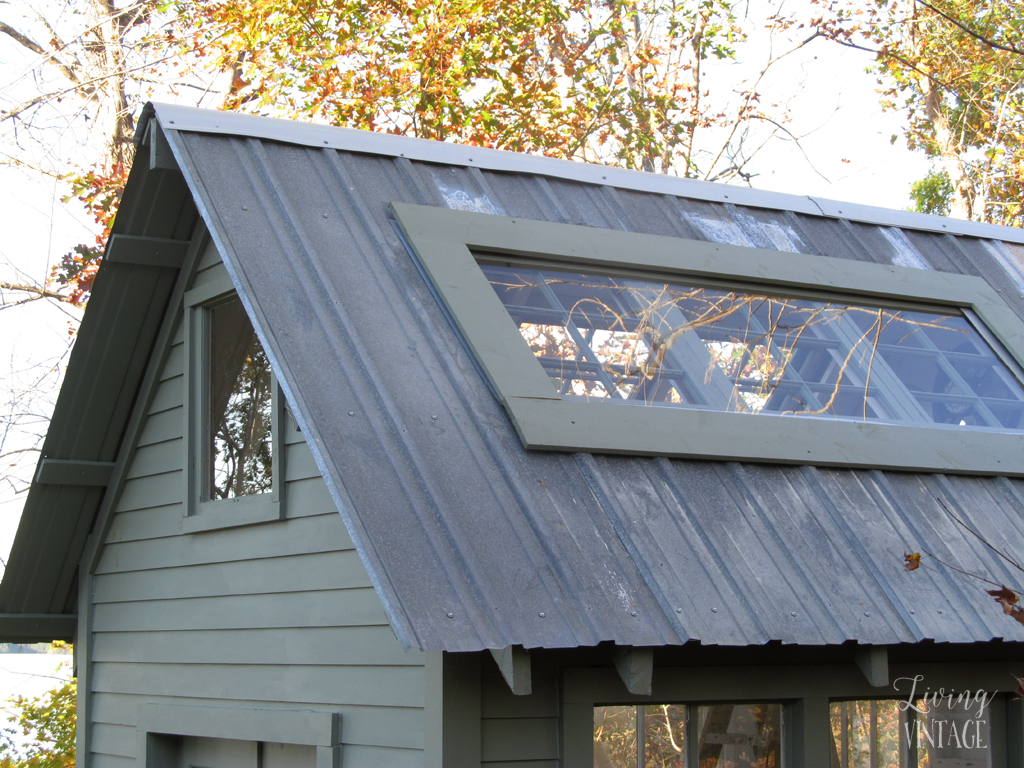 (Installing the windows was a little tricky.  Our client wanted the shed to be watertight, so we figured out a solution:  we installed the reclaimed windows to the underside of the roof, then on the top of the roof, we overlapped the reclaimed windows with plexiglass, then flashed the whole assembly.  To eliminate any risk of condensation between the windows and the plexiglass, we removed the glass in the reclaimed windows.)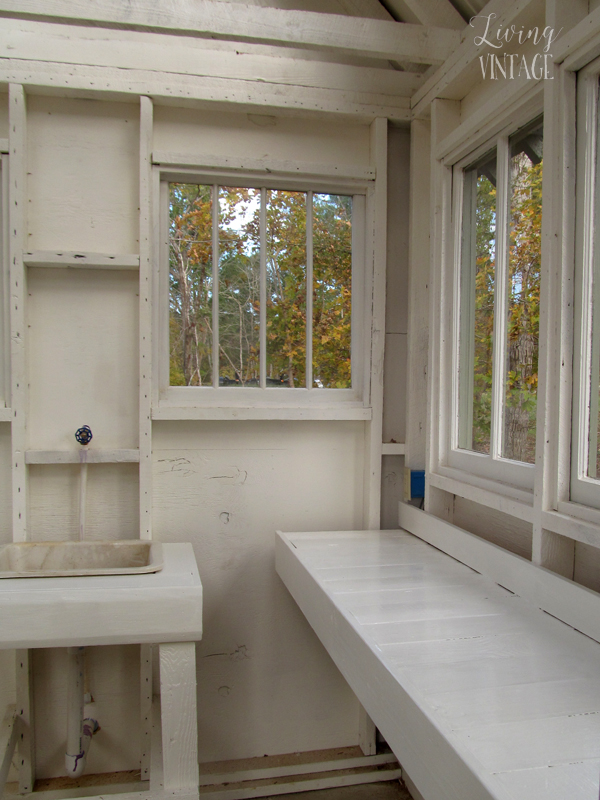 We also installed an exhaust fan … as well as a workbench and a little reclaimed sink.   We left the other side of the shed open — the doctor uses the space for storing large potted plants on the floor.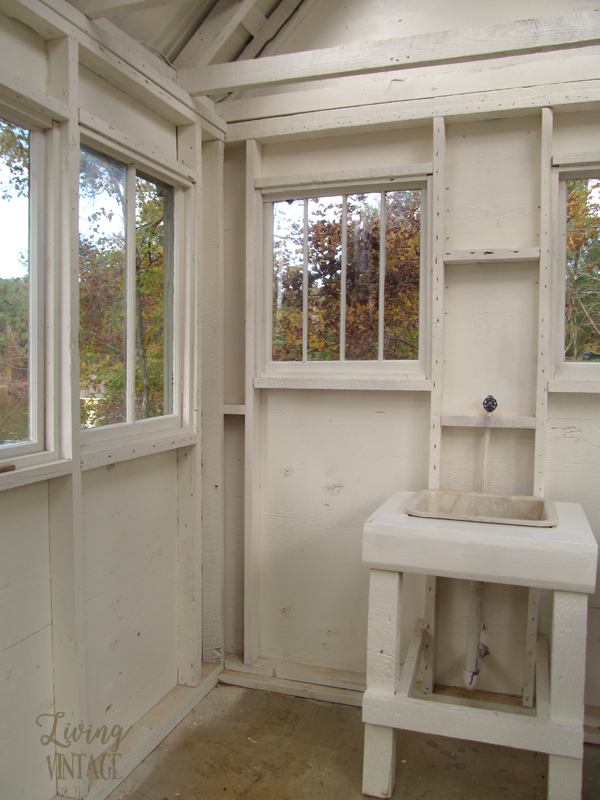 Well, what do you think of our latest creation?