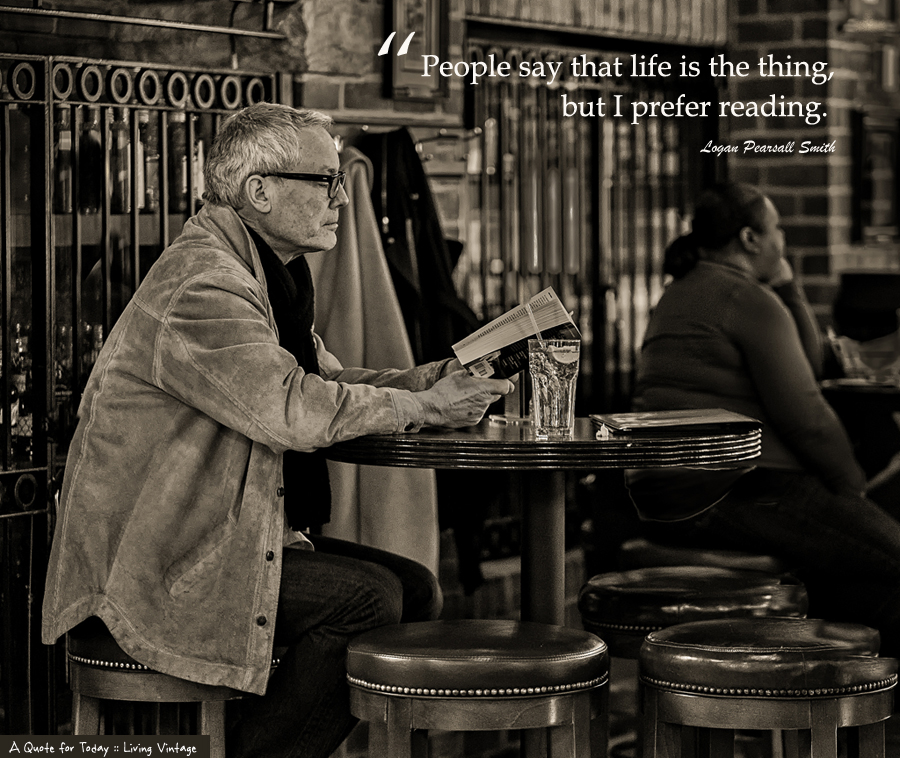 I have a hard time sitting still and doing nothing, and for that reason, I'm always taking a book or magazines with me wherever I go, whether that's to a doctor's appointment or a road trip … or just a trip to town to buy groceries.
Since Mark and I are often together and he likes to drive, that's given me plenty of time to read.
That's good and bad I guess.  I certainly love to read, but on the flip side, I become so engrossed in a book so easily and I am aware of nothing but the story.
On a recent weekend road trip, while I did take a book and wanted to read, I forced myself to put my book down and look around me and enjoy the day.  And I did.  Immensely.
Not an easy thing to do, but I simply must learn to be more present.
How about you?  What do you think about this particular subject?

P.S.  I'm extending a special thank you to Bruce Sorrell for granting me permission to share and modify his wonderful image.  Happy birthday, Bruce!