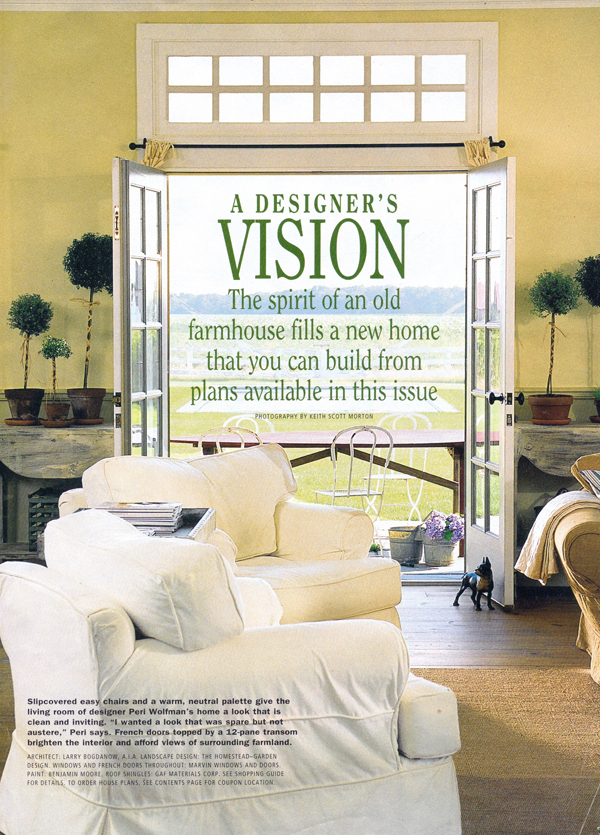 Isn't it funny how some interior design remains current despite the test of time?
Case in point:  Peri Wolfman's farmhouse, featured in Country Living magazine almost two decades ago (in July 1997).
I rediscovered photos of her home after I bought a stack of old magazines at an antique store.  I knew that I'd find ideas that I wanted to share with you (and I have and I will), but Peri's house deserves a post all its own.
I love (or appreciate) all of the following design features:
a warm neutral palette in shades of white, creamy yellow and light green to successfully achieve, as Peri was quoted in the article, "a look that was spare but not austere".
wonderful natural light throughout the home including french doors in the living room that open to the expansive  countryside
LOTS of comfortable and casual seating in the living room, slipcovered for easy maintenance
Open living and dining and a wide entryway to the kitchen, providing plenty of visual space, but still providing separation (which I personally like) between  the invariable messiness of a kitchen and the dining area
in the dining room, a huge farmhouse table with beautiful green chairs and a wonderful yellow cabinet, perfect for storing necessary dining things like placemats
a large 12×18 kitchen with shaker-style cabinetry, open shelving, a large Viking stove, a nice two-bowl soapstone sink with two faucets and two dishwashers (allowing two people to clean up quickly), a large island (a repurposed mid-1800s French baker's table) and a very handy walk-in pantry with a screen door . . . and again, lots of natural light
a butler's pantry with gorgeous vintage shelving (in my favorite shade of green), perfect for holding a pretty collection of copper pans and a very nice collection of serving dishes
a vintage-style bathroom with a cute crescent moon door, a clawfoot tub, a custom vanity with double sinks, easy-to-clean galvanized metal countertops and lots of countertop space, and matching medicine cabinets with an antiqued painting finish
a fun guest room, perfect for grandchildren or single adults
a cozy laundry room with built-in linen storage on the second floor close to all of the bedrooms
a pretty entryway with a lovely green piece of furniture, perfect for laying down mail, keys, shopping bags, etc.
a gorgeous barn with carriage house style doors
a relaxing backyard with a plain but oh-so-serene swimming pool
a more-than-ample floor plan — certainly more square footage than Mark and I would ever need in our lifetime, but then again, we don't have kids and grandkids
Take a look at these photos and let me know if you agree or disagree.  I'm interested in knowing your opinion.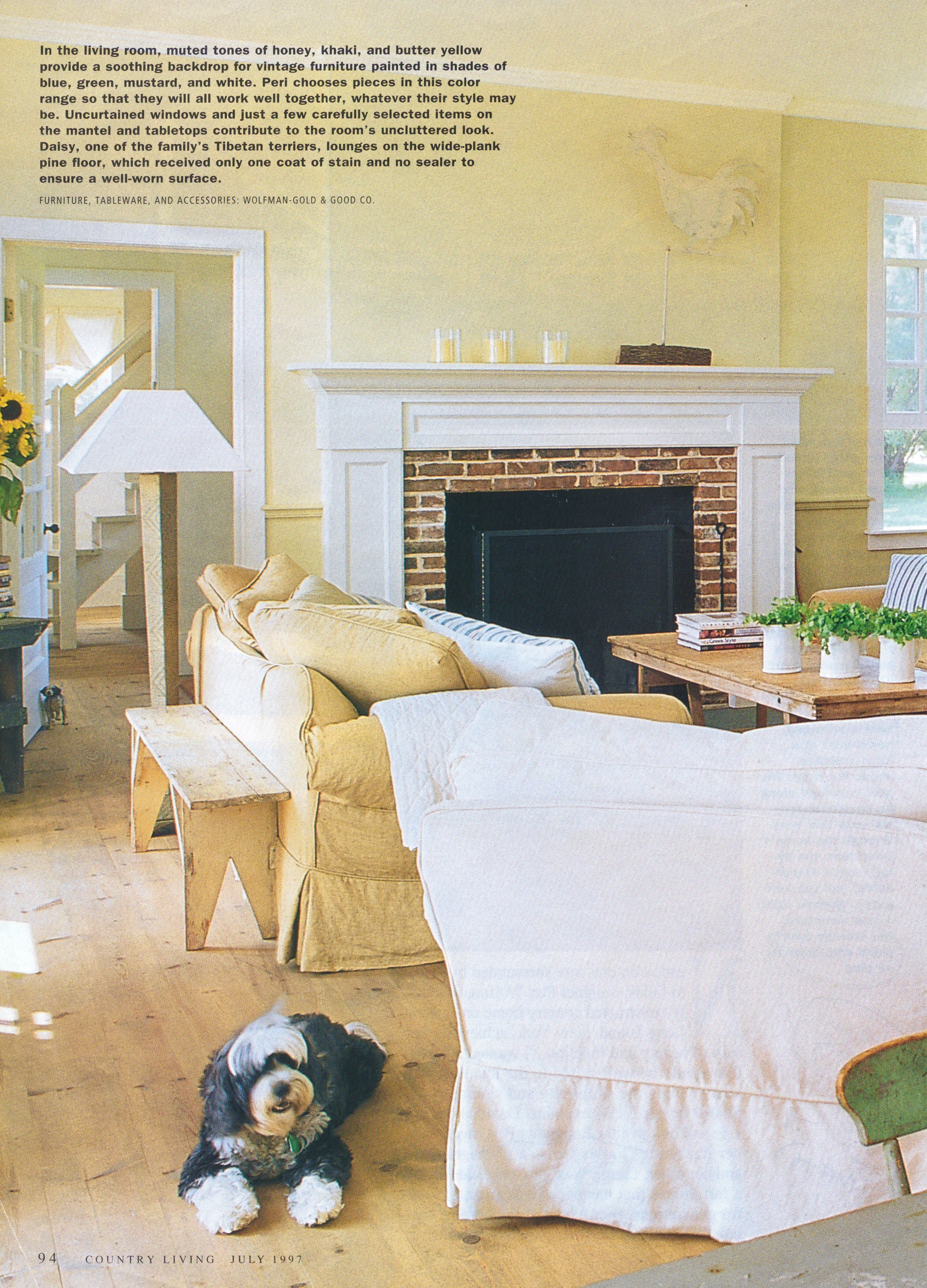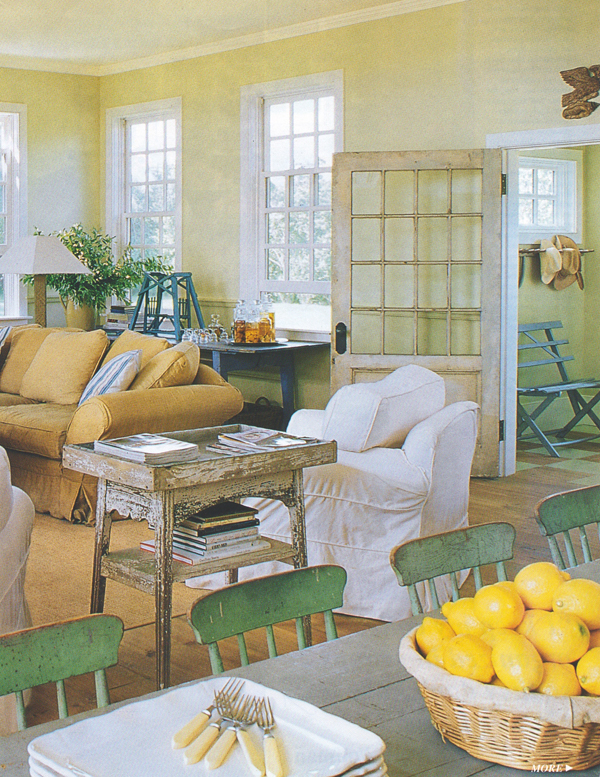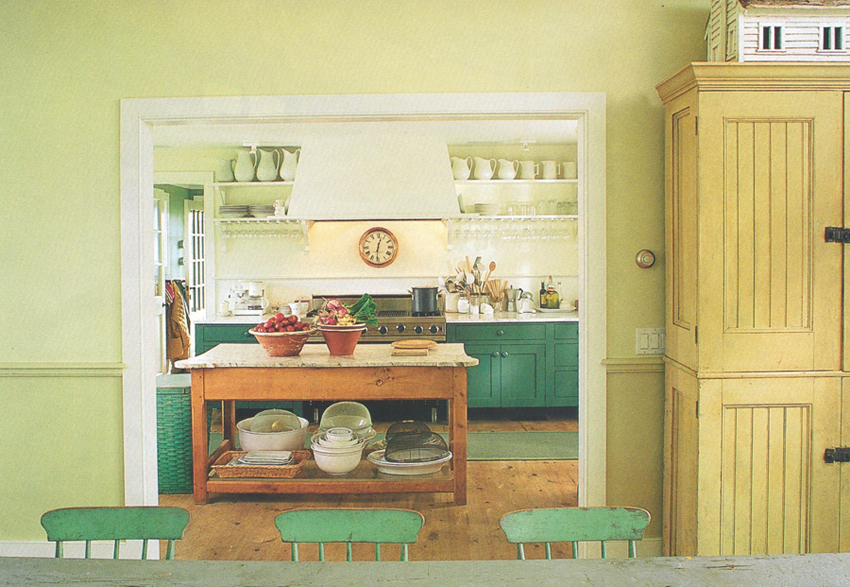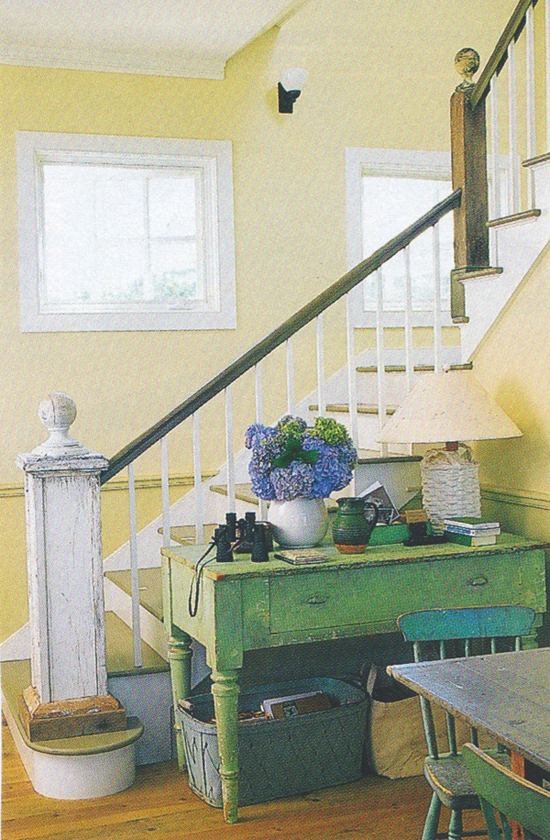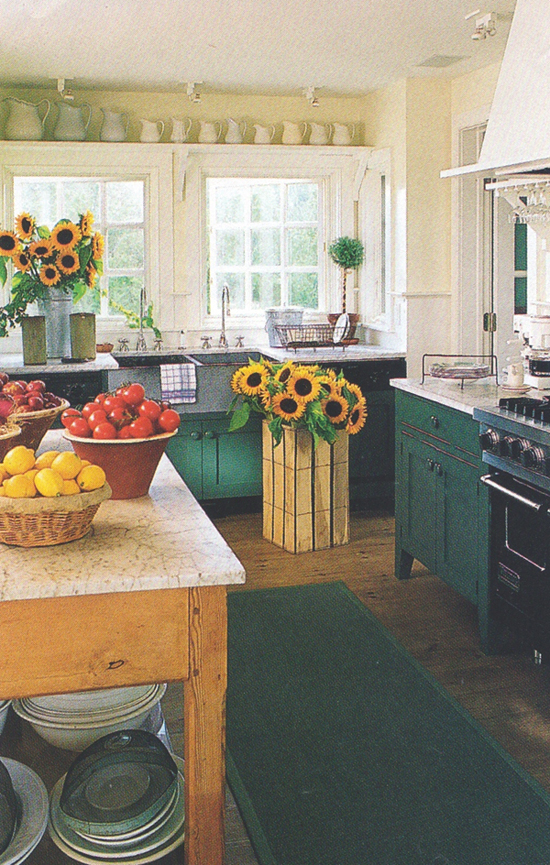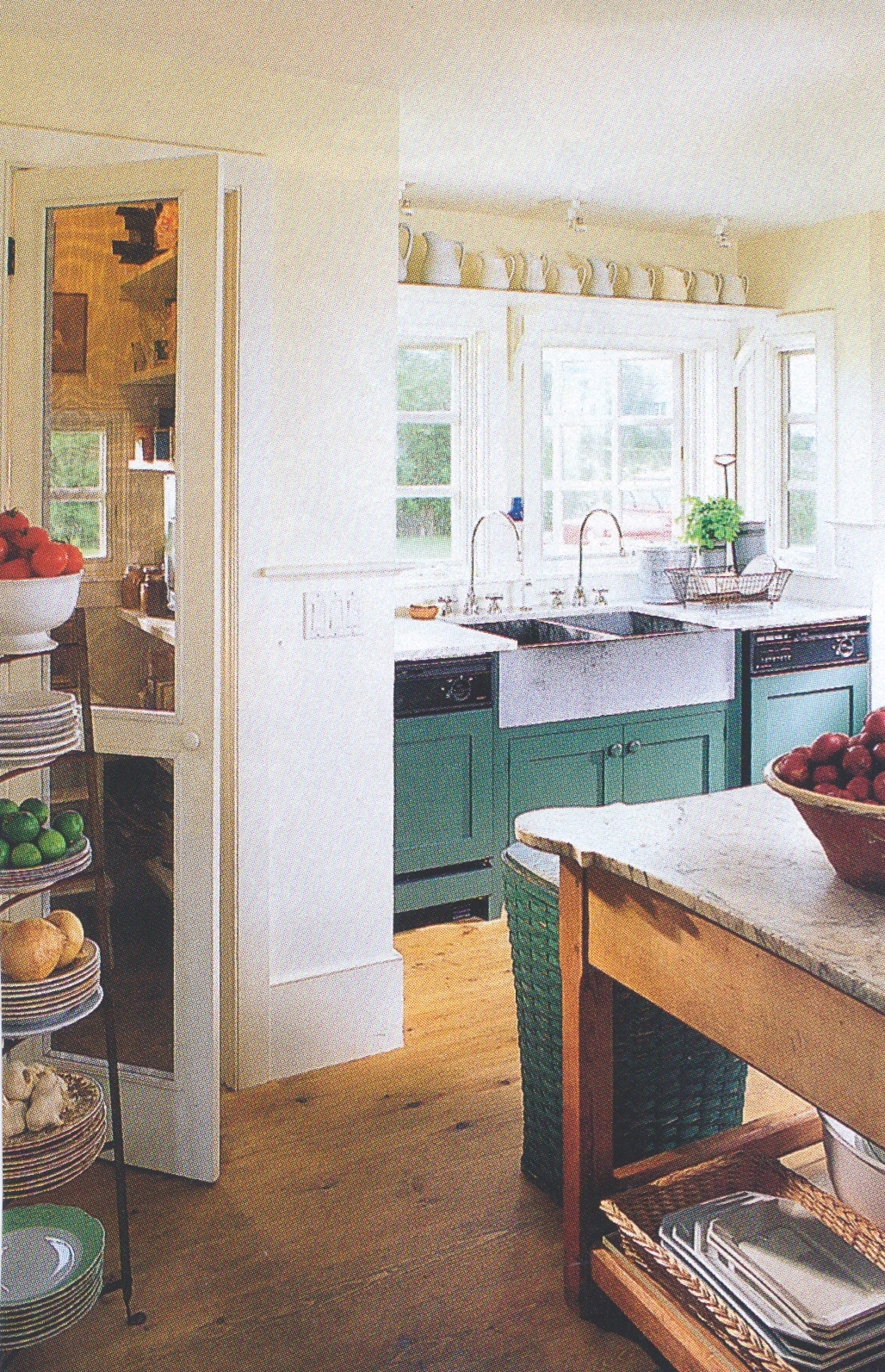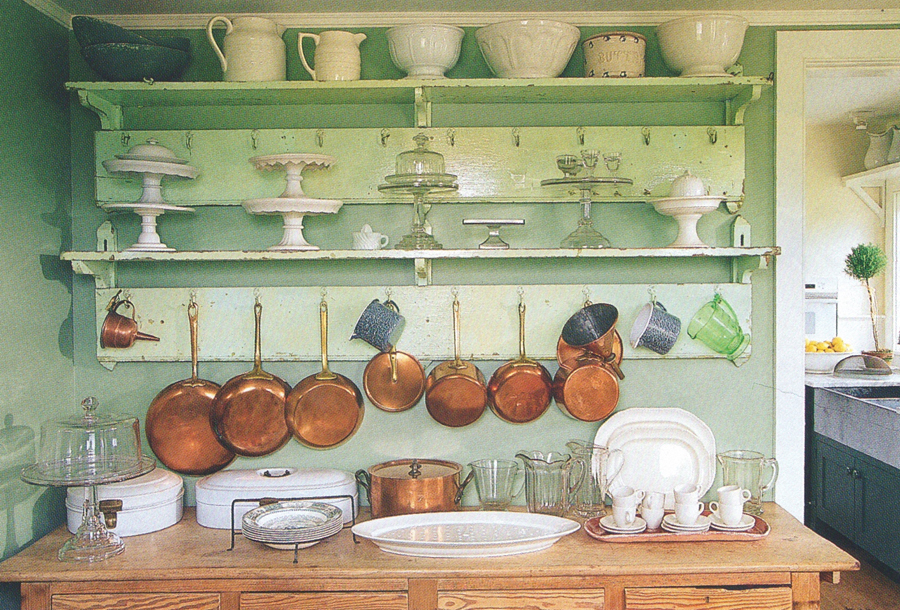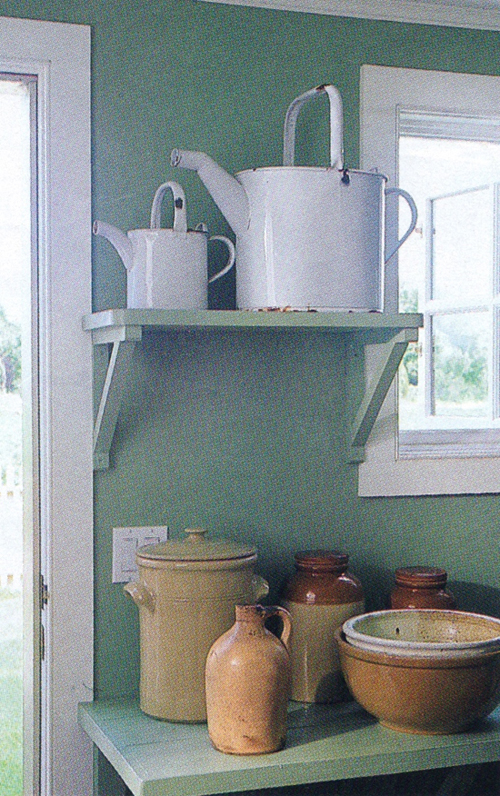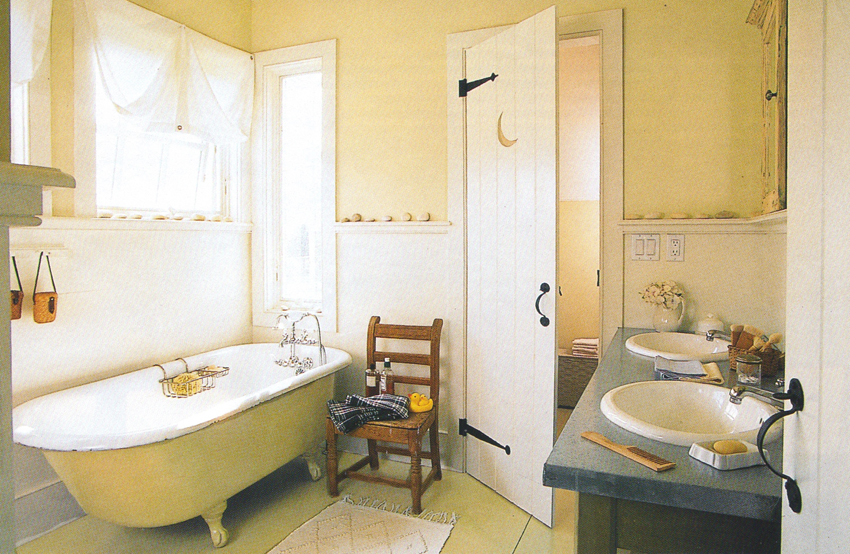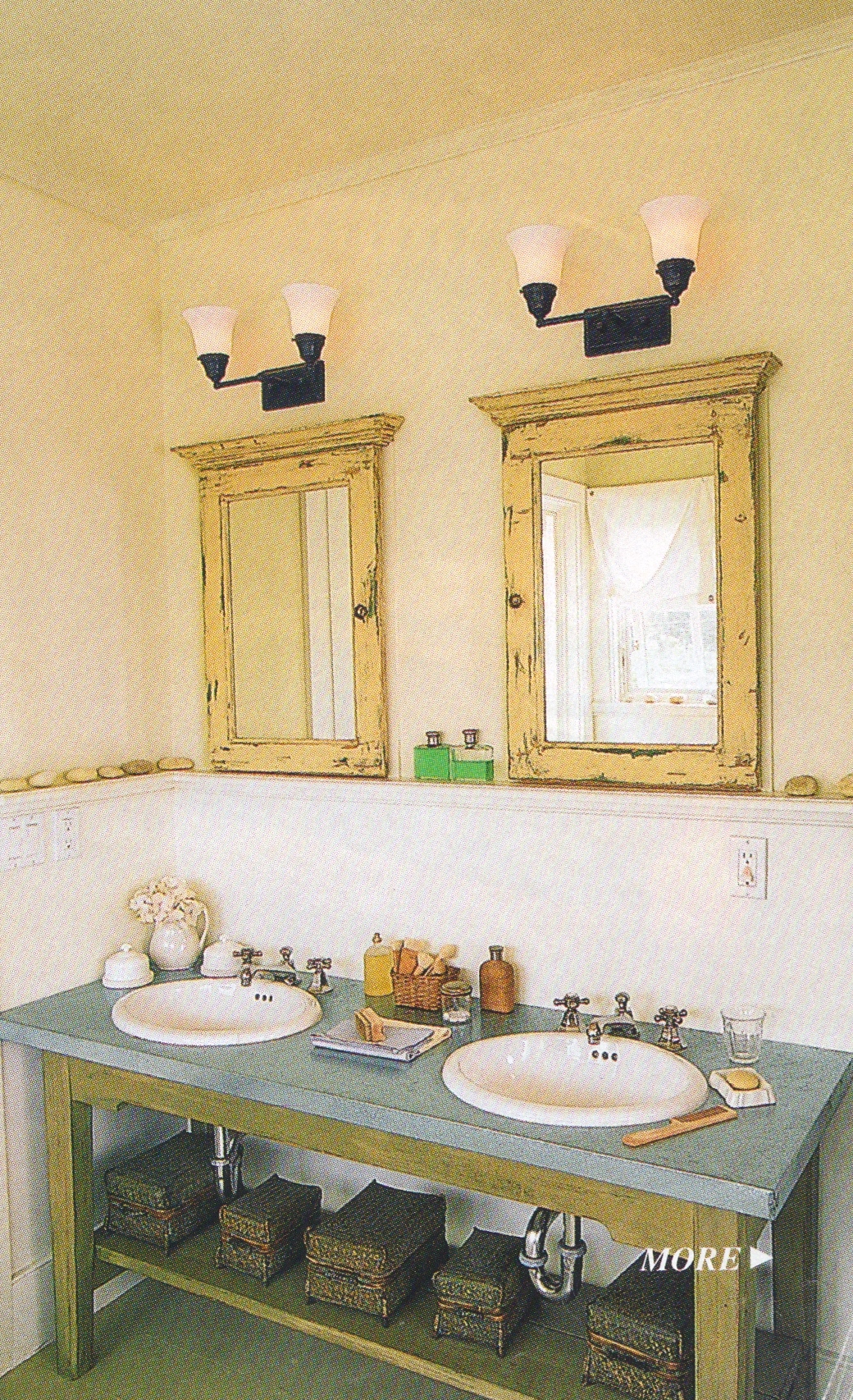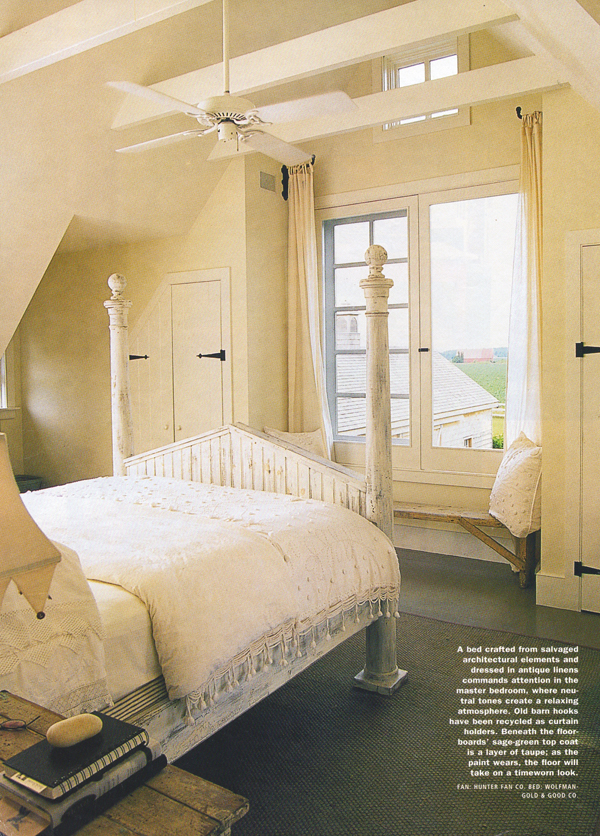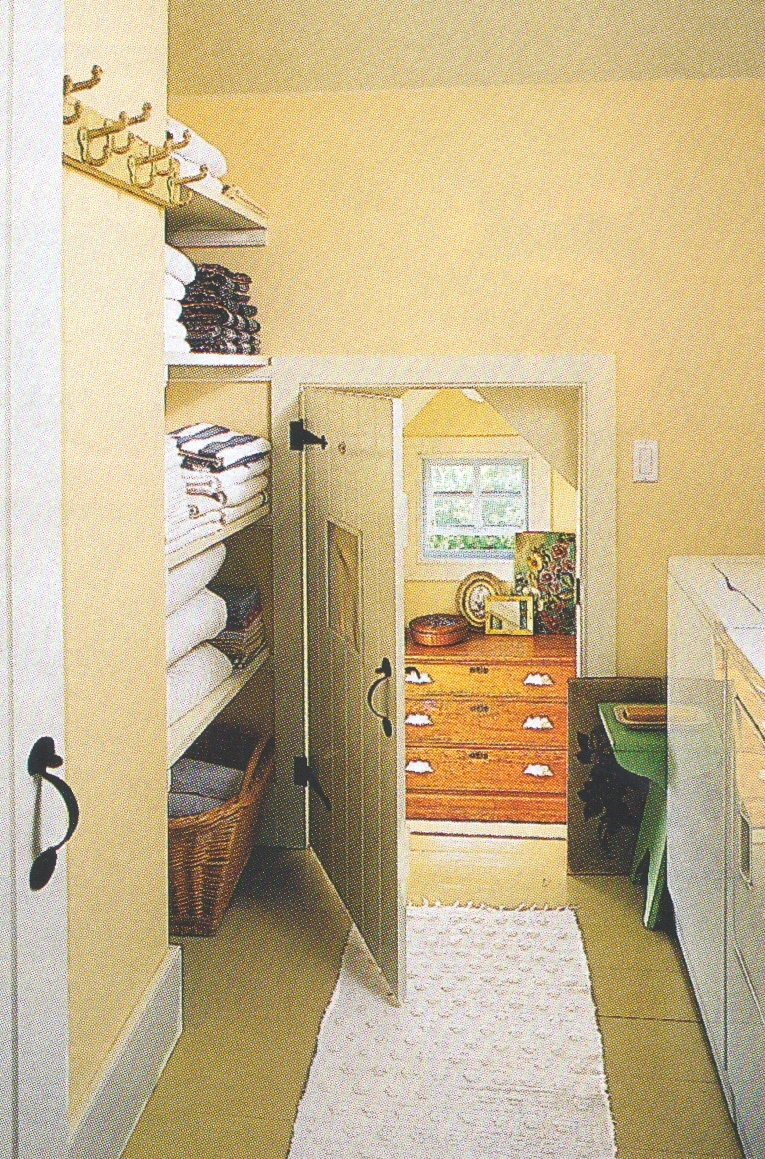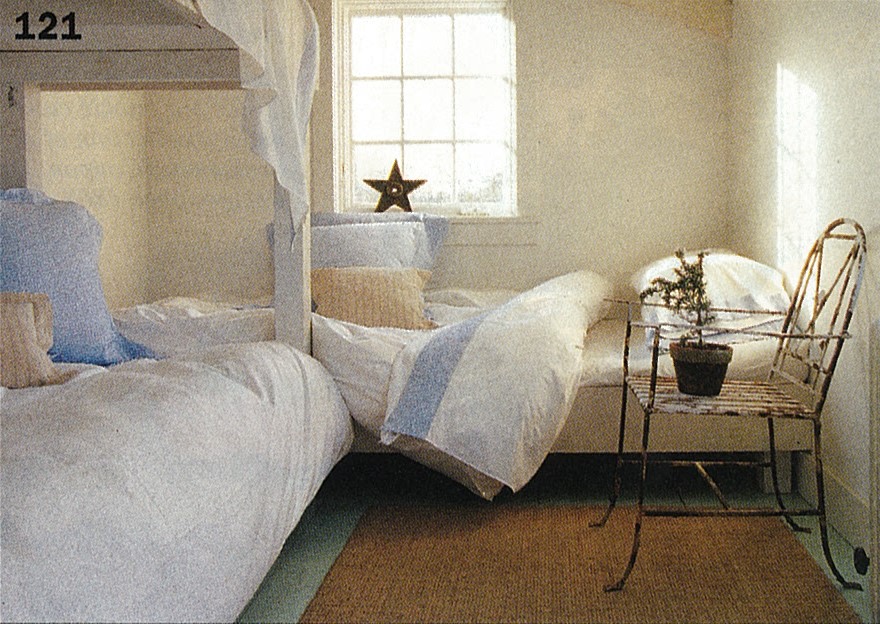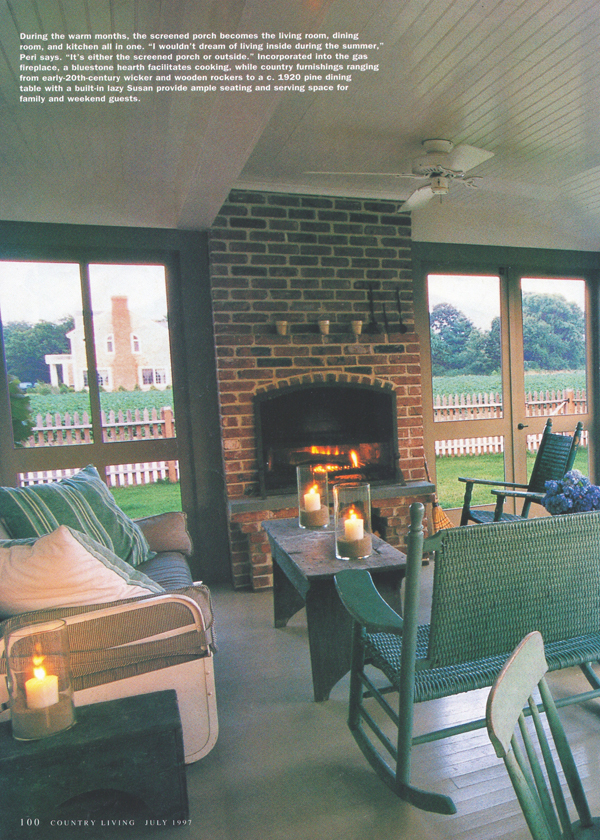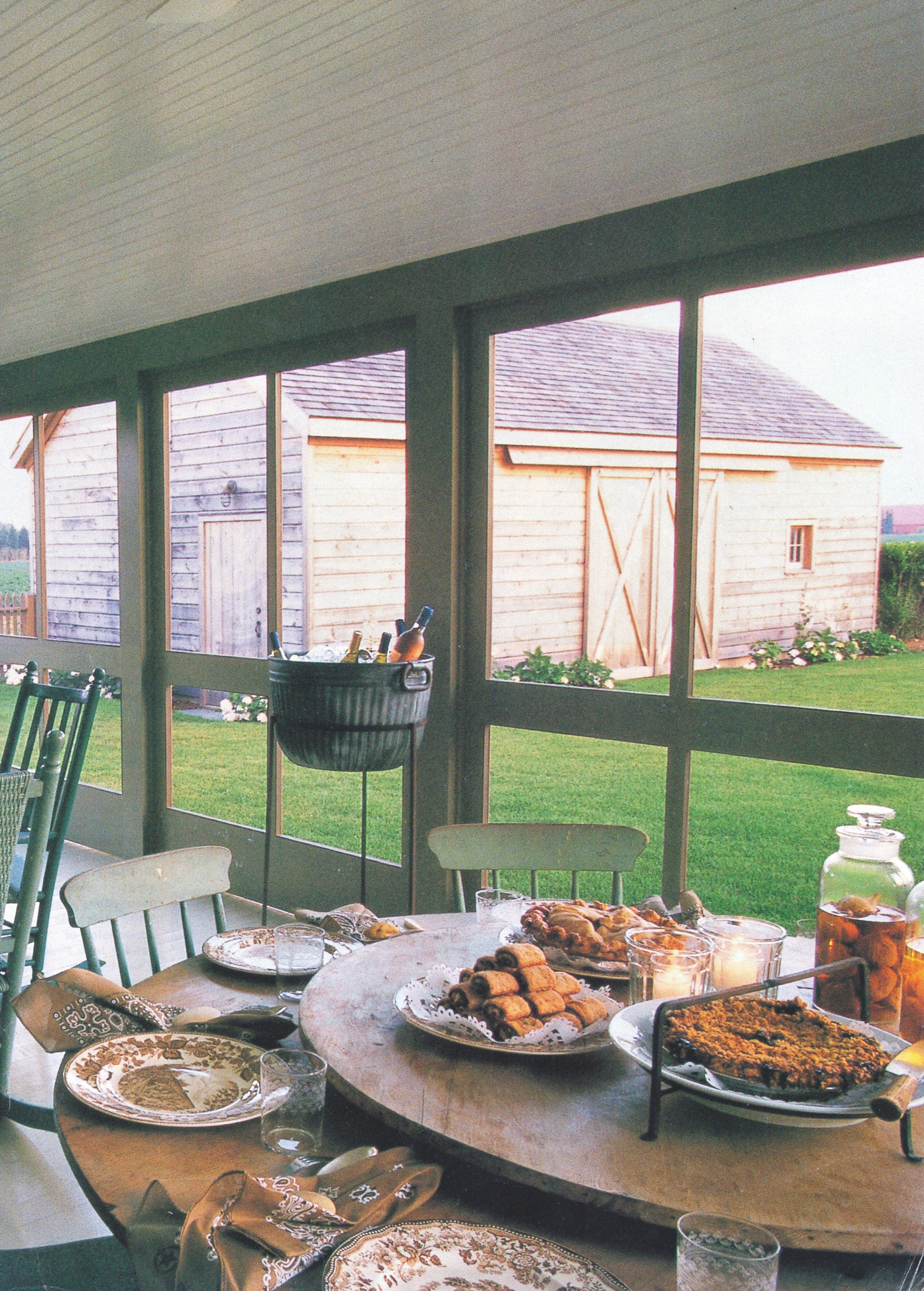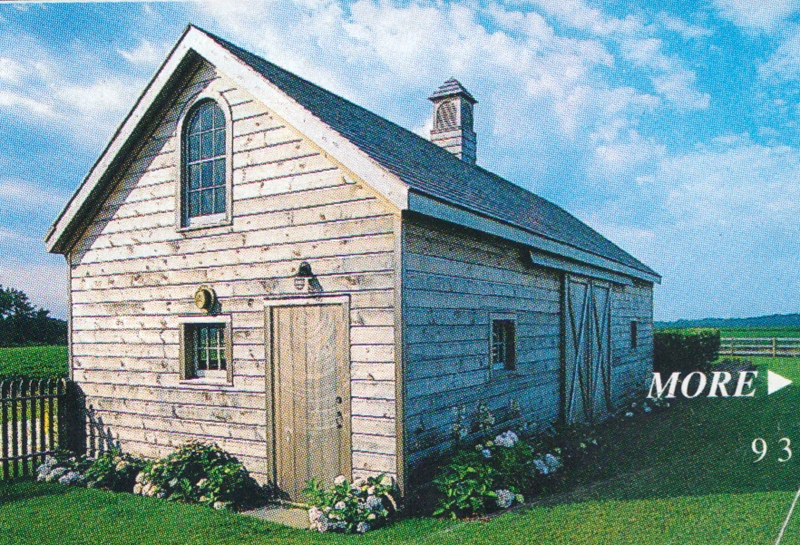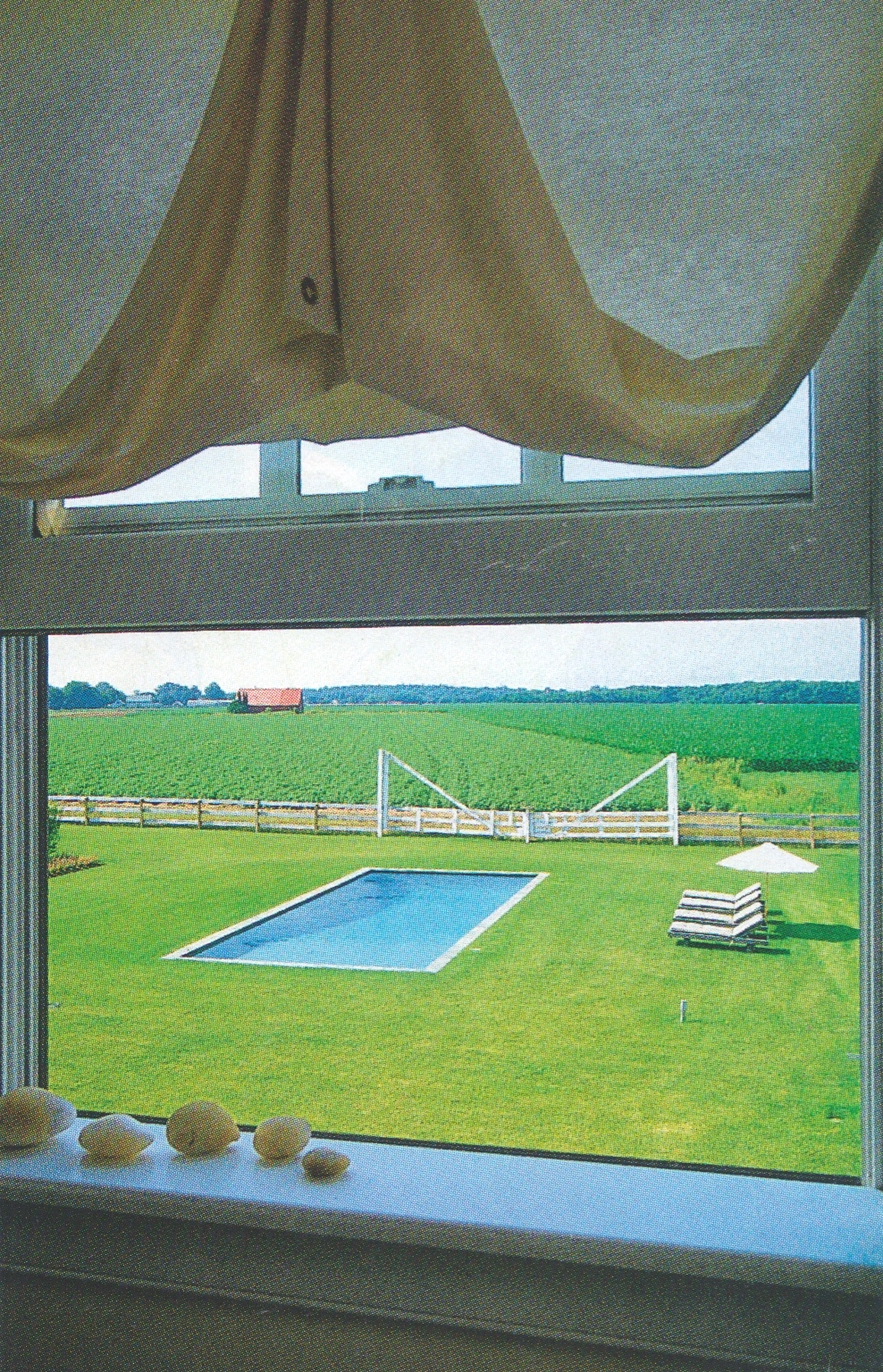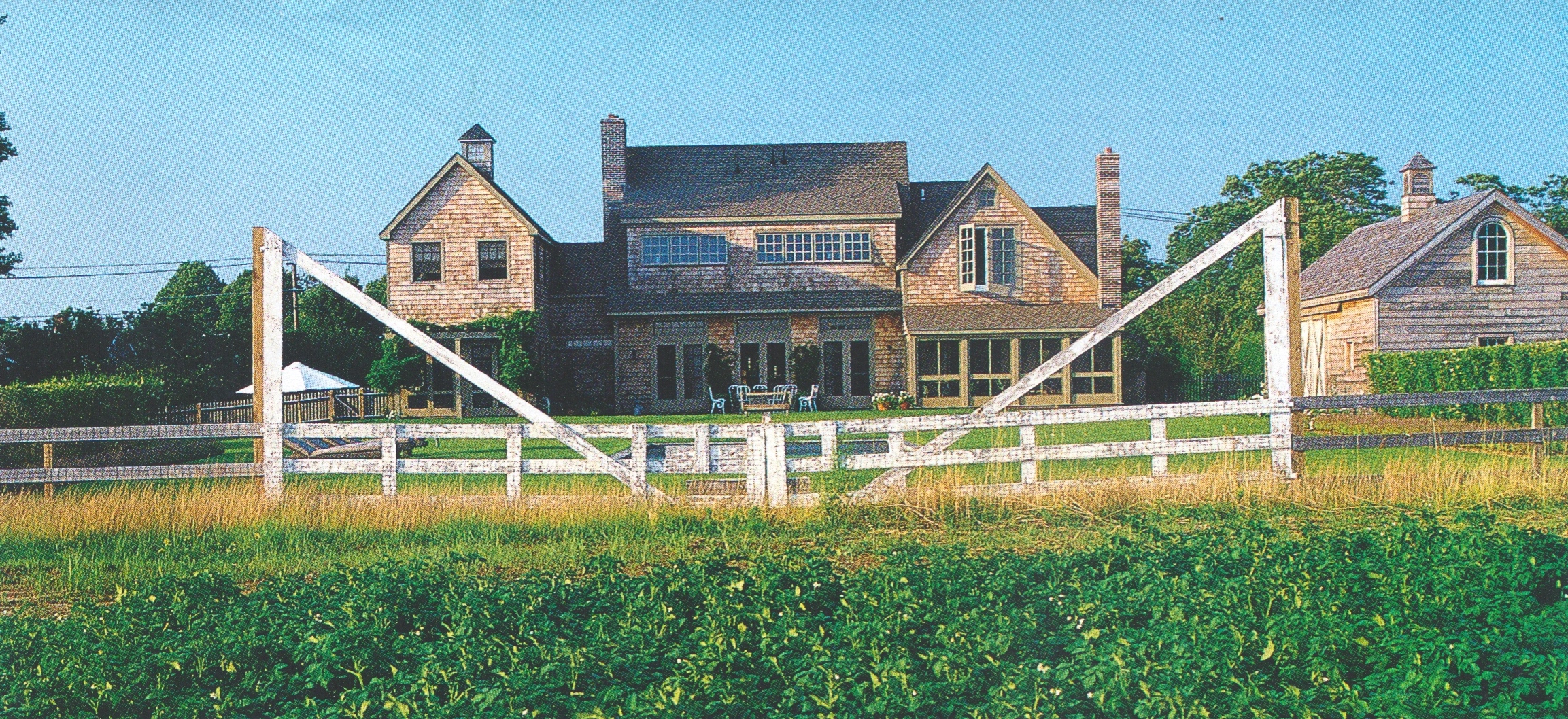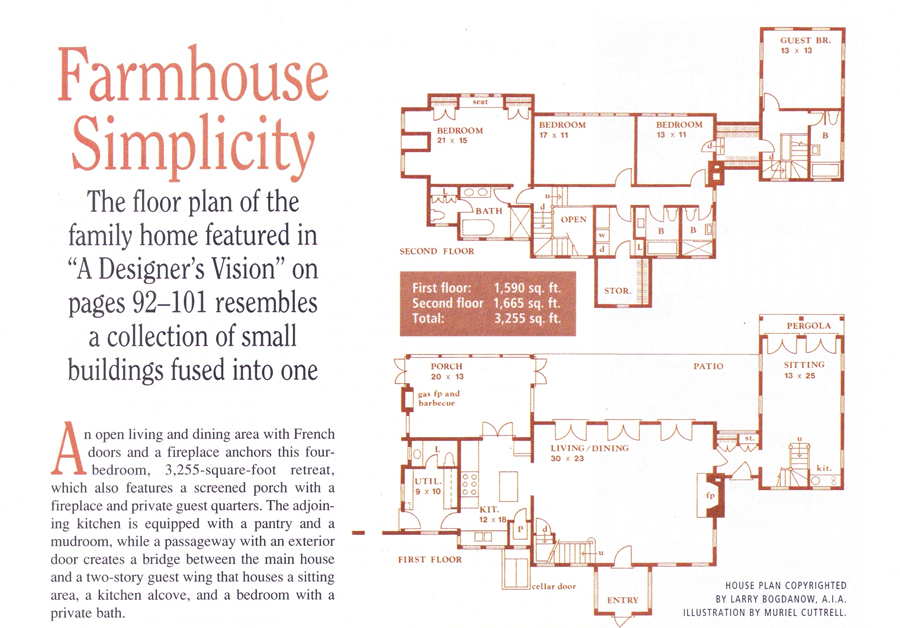 All images shared with the express written permission of Country Living magazine and the photographer, Keith Scott Morton.    The architect, Larry Bogdanow, is now deceased.
Save