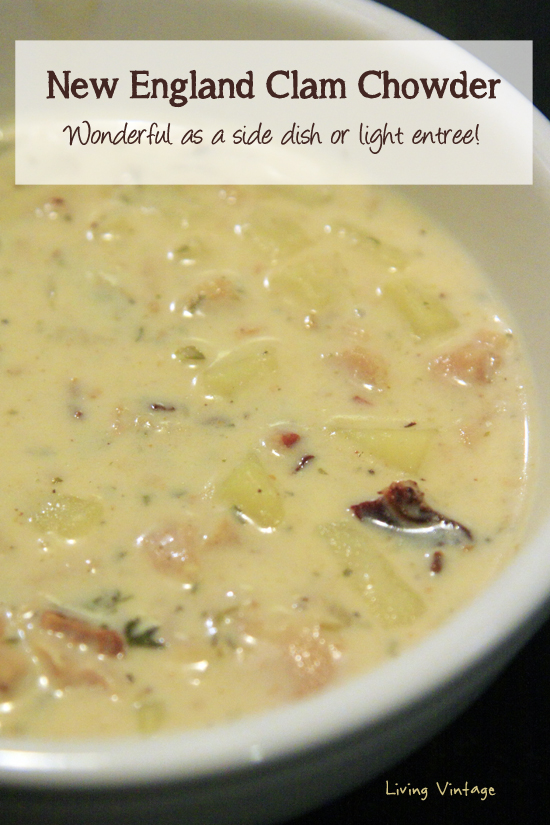 I love clam chowder, especially the New England variety.  We often eat it as a side dish with a small sandwich or a fish entree.  Clam chowder can easily be the main dish as well, especially if it's served with a pile or crackers or hearty bread.
I like to eat this soup year-round, too.  It's light enough for summer, and it's good, hot comfort food during the winter.
I hope you'll try this recipe which can be prepared, start to finish, in 20-30 minutes.

NEW ENGLAND CLAM CHOWDER

4-8 slices bacon, chopped
1/2 cup onion, minced
4 medium potatoes, peeled and diced
1 tablespoon all-purpose flour
2 cans (6 oz. each) minced clams with liquid
1 8-ounce bottle of clam juice
1 cup half-and-half or 1 cup whipping cream + 1 cup milk
salt and pepper, to taste
1/2 cup heavy cream (optional)
In a large saucepan or dutch oven, cook the bacon until brown and crisp.  Remove and drain on paper towels.
In the same saucepan or dutch oven, sauté the minced onion and potatoes for a few minutes.  Sprinkle with flour.
Add clam juice only from the canned clams and from the bottle.  (Do not add the clams yet because cooking them too long will toughen them.)  Stir to combine. 
Bring to a boil, then turn down the heat and simmer, stirring occasionally, until the potatoes are fork tender, about 10-15 minutes, depending on how big potato chunks are.    Do not overcook them — potatoes will turn to mush if they're overcooked!
Add half-and-half and cooked bacon.  Season to taste with salt and pepper.
Add minced clams.  Heat until simmering.  Do not boil – clams will toughen if they're overcooked!
Add whipping cream, if desired.   I usually desire it.  
Serve immediately.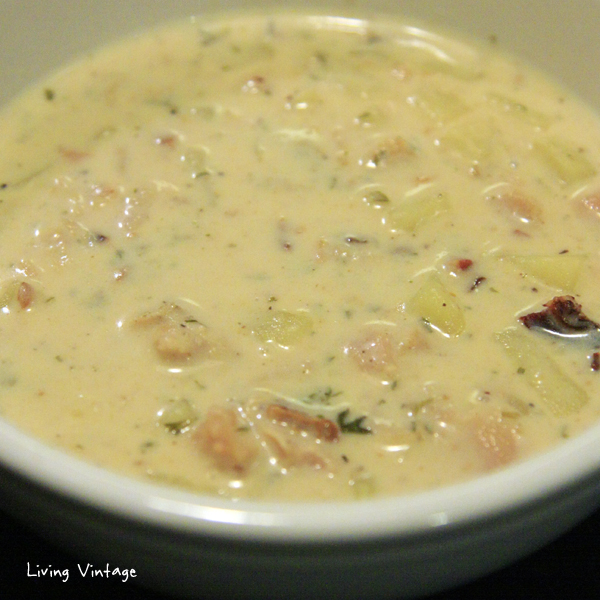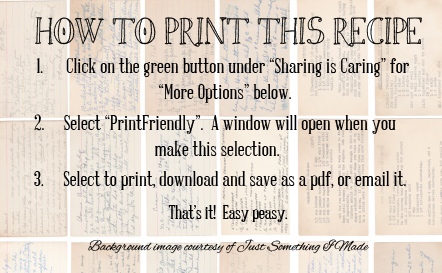 P.S.  This post does contain a link to a product on Amazon, which is one of my affiliate partners.