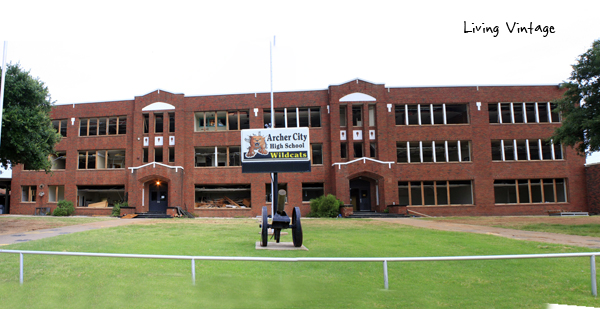 We received the frantic phone call from my brother a few weeks ago.  It was about noontime on a Thursday.  "Drop everything and come quick," he said.  He told us an old school was being torn down and the wrecking ball was scheduled to commence work on the following Monday.  We had until then to salvage everything we could.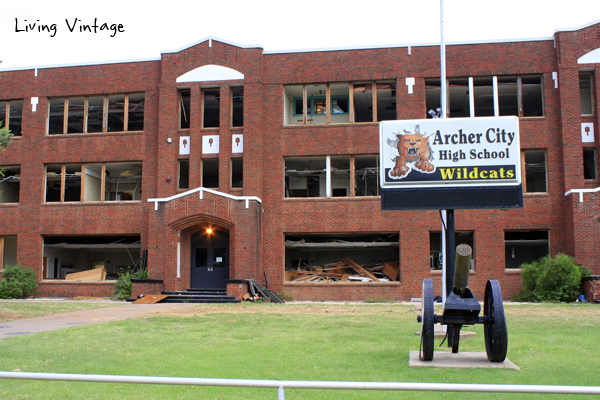 Of course, you know us.  We could not resist.  We rearranged our lives, postponing other things we had scheduled, quickly boarded our dogs, and hit the road.
We drove the 5 hours to the tiny town of Archer City, Texas — the same small town where Larry McMurtry's, "The Last Picture Show" was filmed and where he owned some bookstores for a time.  We stayed there two days and were able to salvage a (very) full trailer load, so full in fact, that I don't think our trailer could have held another stick of lumber.
We were able to salvage 380 square feet of quarter-sawn longleaf pine flooring in great condition.  The boards were salvaged from the stage floor and are covered in a high-gloss polyurethane.  The floors could be sanded down quite easily or left "as is".  I love all of the "age spots", the nicks and scratches that come with time.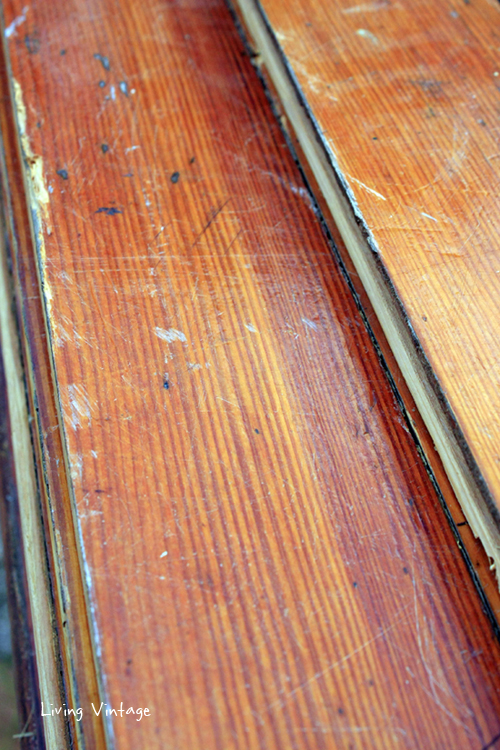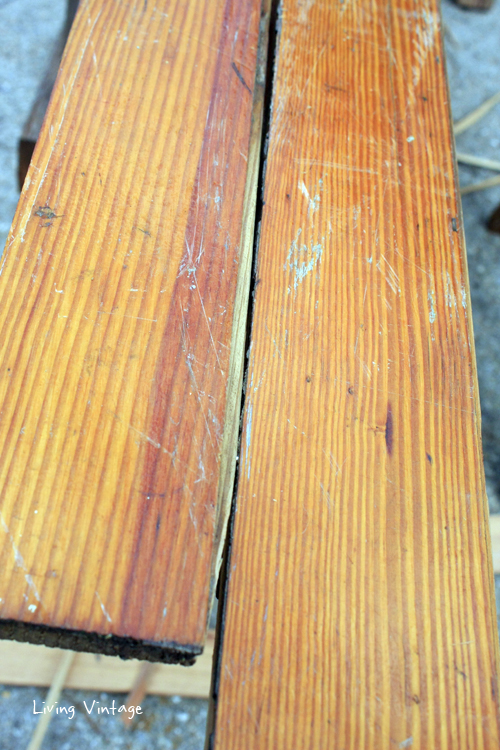 We also brought home 275 square feet of off-white V-groove boards that were installed at the back of the school's stage and dressing rooms.    Except for the color, the lumber is identical to what we installed on the ceiling in our guest bedroom.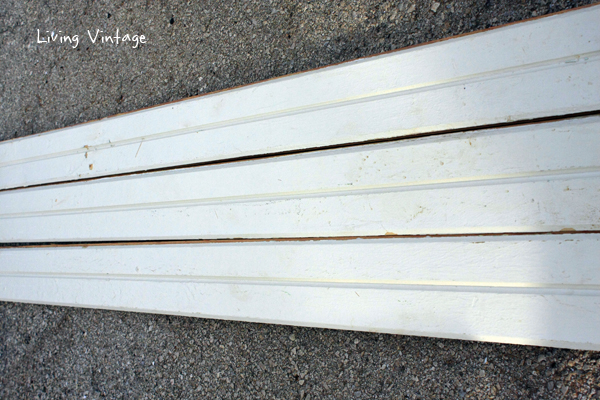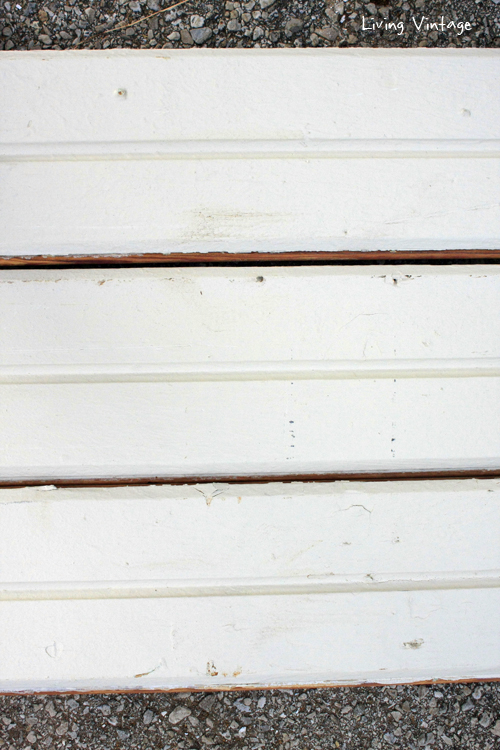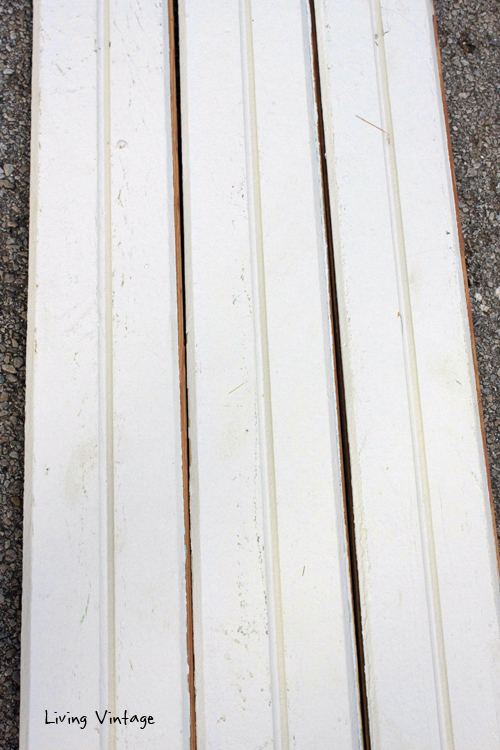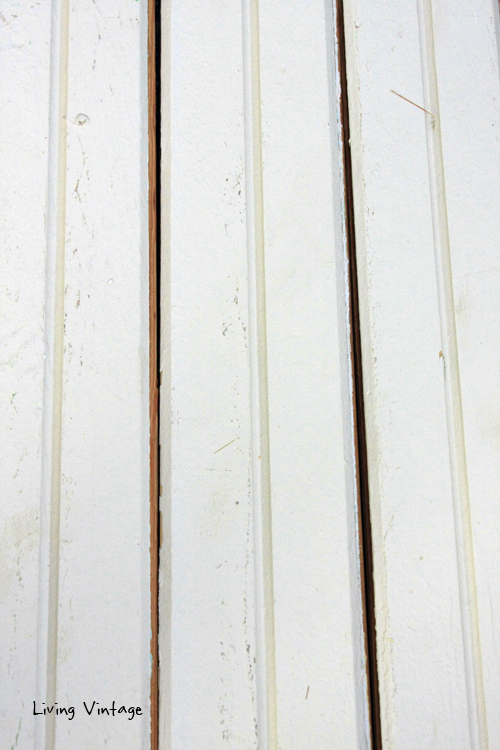 We also brought home some unusual-sized doors.  They were mounted on the wall and flipped open using hinges at the top.  Think of old concession stands and you'll probably know what I'm talking about.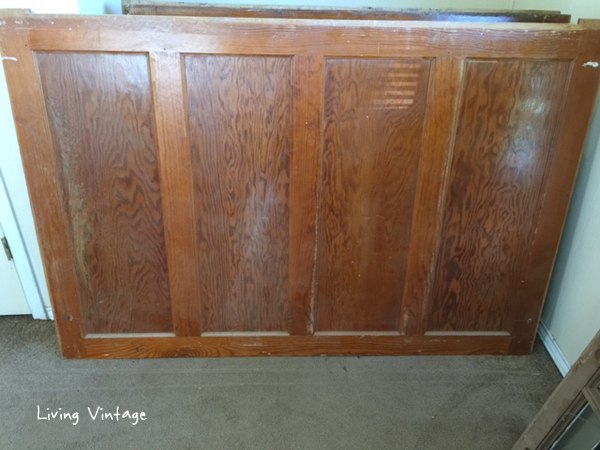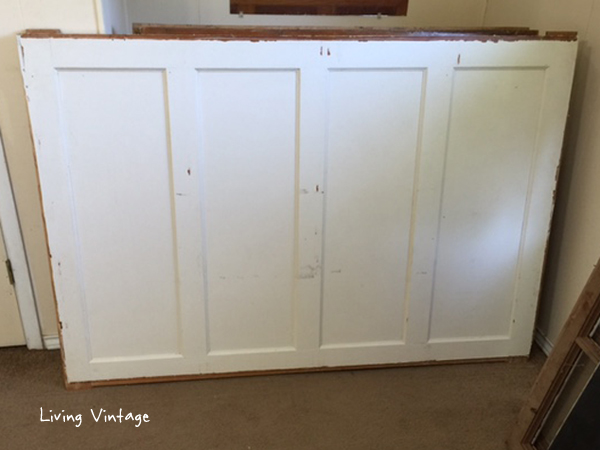 As shown in the above two photos, they're painted on one side and stained on the other.
Despite making a good haul, there was still tons of materials left to salvage.    The building was just too big to do it all in a few days.    Heck, even a month there would not have been enough time.
The good news is that my brother worked all weekend and tells me that he was able to salvage more old doors, more V-groove boards, some lockers, old chalkboards, and two skylights.
If you're interested in buying any of the above, please email me!