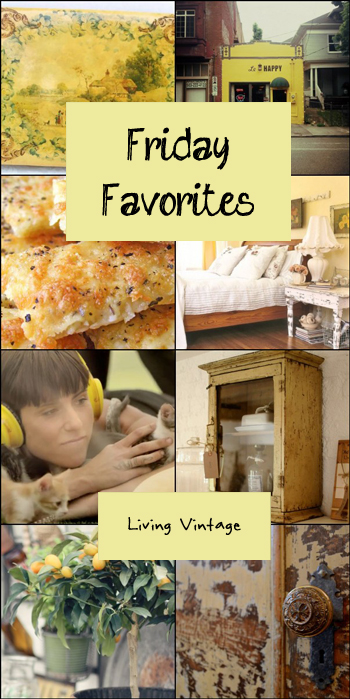 It is so stinkin' hot in Texas right now.
Broiling hot.
For this reason, a yellow-themed Friday Favorites seemed appropriate.
I'll be enjoying a good book inside my nice air-conditioned home this weekend.
Do you have any big plans?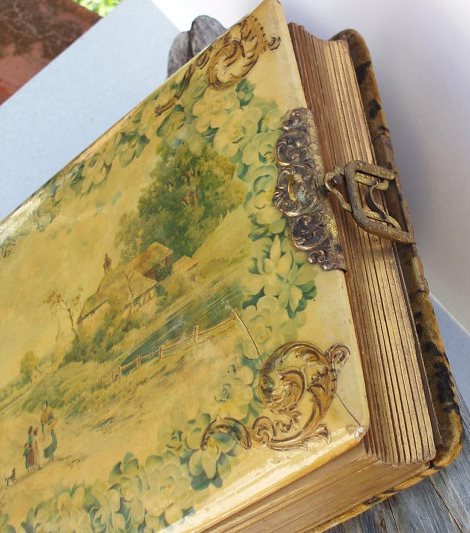 a beautiful Victorian photo album in excellent condition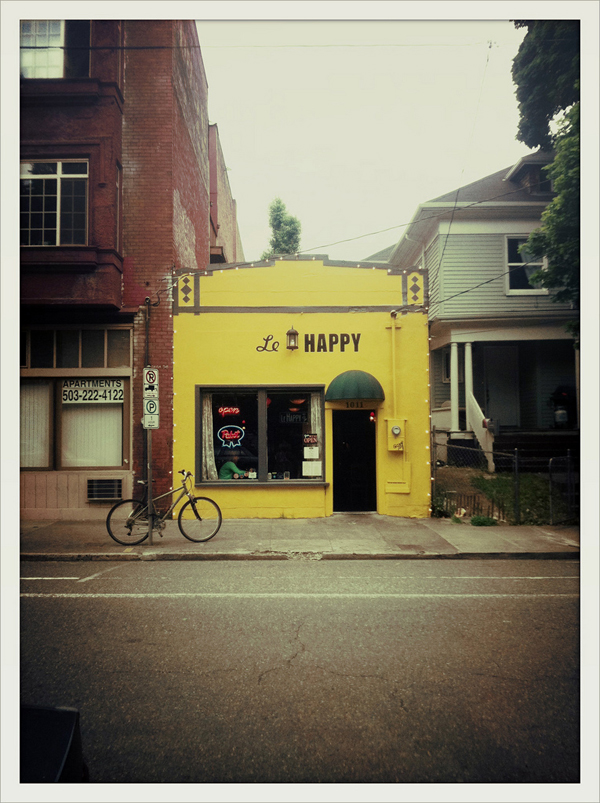 How could it not be?  The color and sign says so!
a recipe for easy, cheesy garlic breadsticks that I must try soon!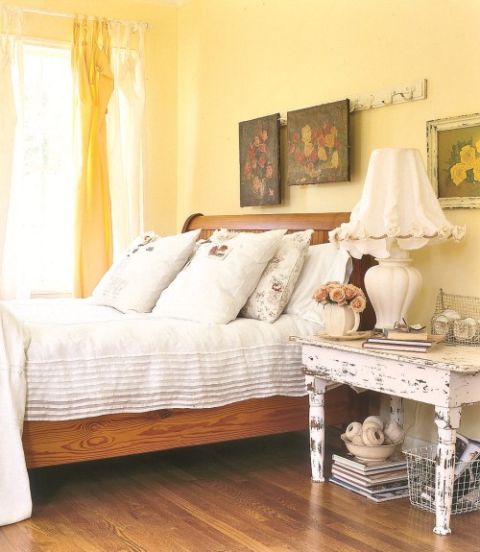 a wonderful, cheerful country bedroom
I just love this:  kitten therapy!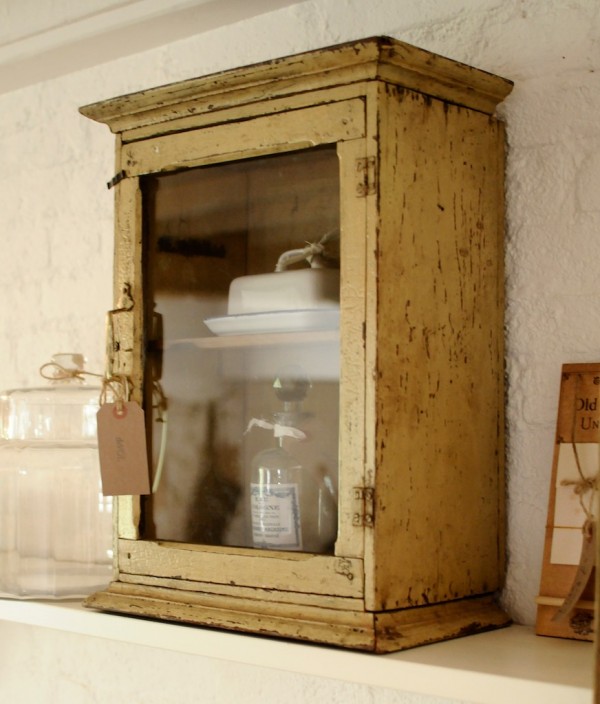 a lovely little cabinet — I'm positive I could find a place for it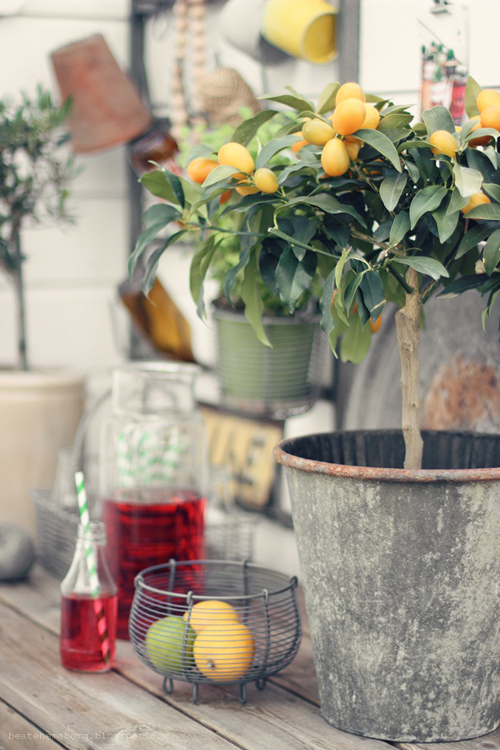 One day I will own a lemon tree like this!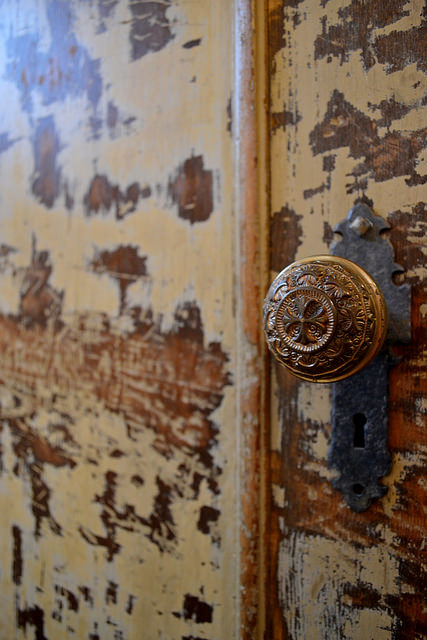 an old door with gorgeous patina
Sources and Image Credits:
(All images are used with permission from the owners.)
(You can also right click on each image to view the sources.)