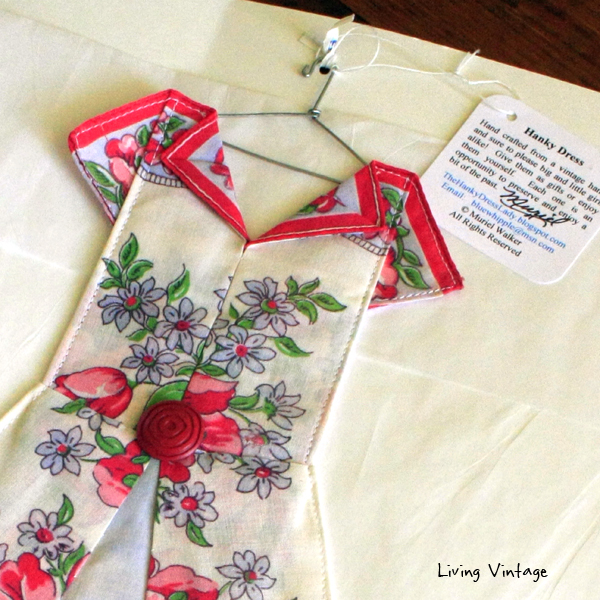 Remember the little handmade dresses I featured in my Friday Favorites post earlier this year?
Well, I struck up a conversation with Muriel, the talented lady who makes these sweet little dresses using vintage hankies.  I made her aware that I like to host giveaways and I had several vintage hankies in my sewing stash that I sure could mail to her, and would she consider sponsoring a giveaway?  Well, to make a long story short, she agreed.
I shipped her several of my hankies.    A few months later, guess what I received in the mail.  Not one, but two of her adorable creations.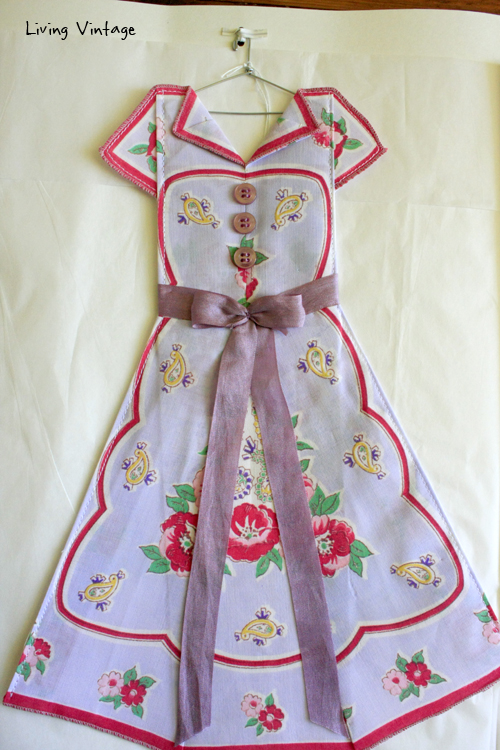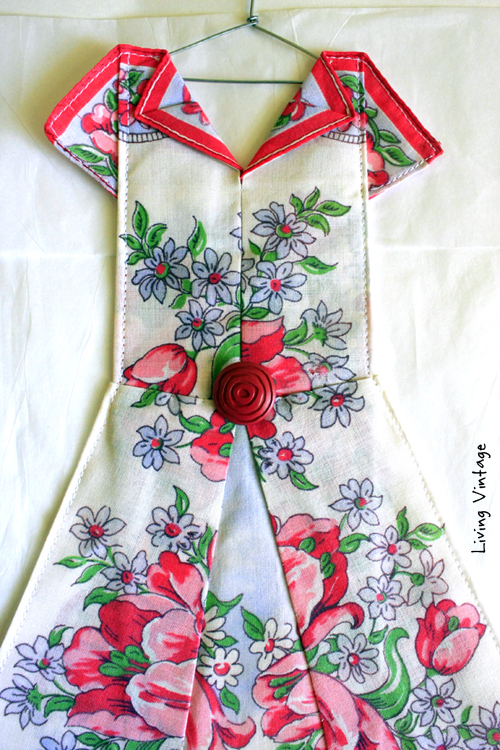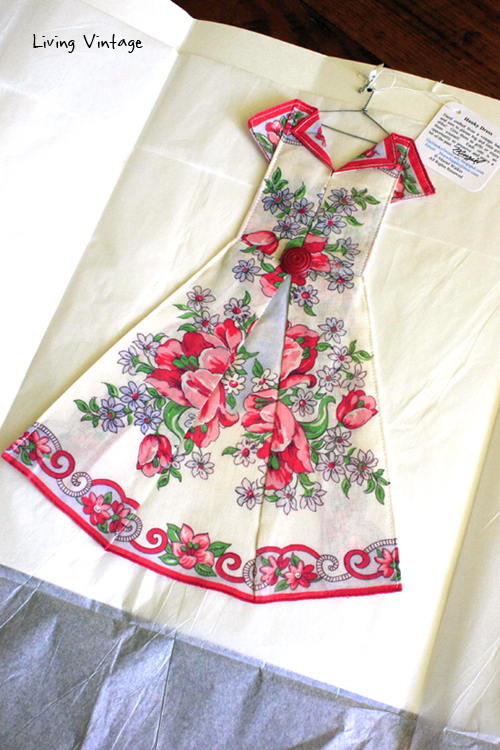 I've got to tell you that I was just blown away to receive my gift.
First of all, the sewing work is just exquisite.   I don't think I could ever sew anything so tiny without losing my mind or grinding my teeth down to nubs!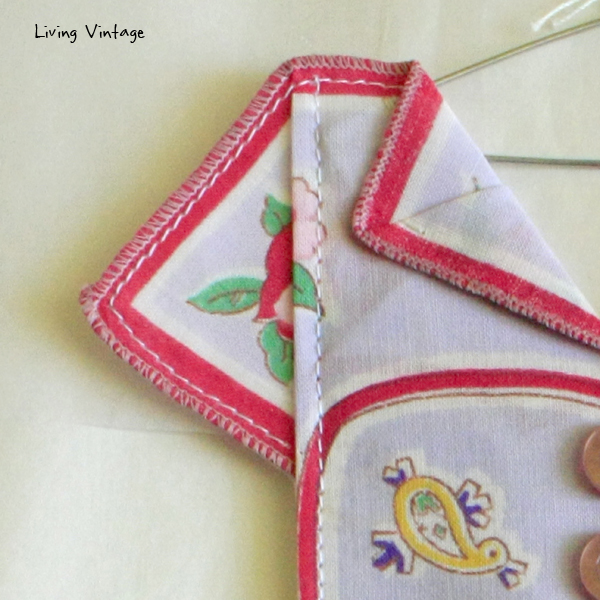 I was also pleasantly surprised that the little dresses were larger than what I had pictured in my head.  I don't know why I was thinking that they'd be a little bigger than the size of my hand, but each of them measures about 8 1/2 inches wide (including the hanger) by 12 1/2 inches tall.
Finally, I was super impressed with Muriel's packaging.  (Yeah, I'm a girl that can be impressed by branding.)  Each of the dresses came with its own tiny clothes hanger, and each were carefully wrapped in tissue paper, then wrapped again in a sturdy folder, which is tied with pretty ribbon.  Muriel even goes to the trouble of securing each little dress to the folder and attaching a sweet little tag.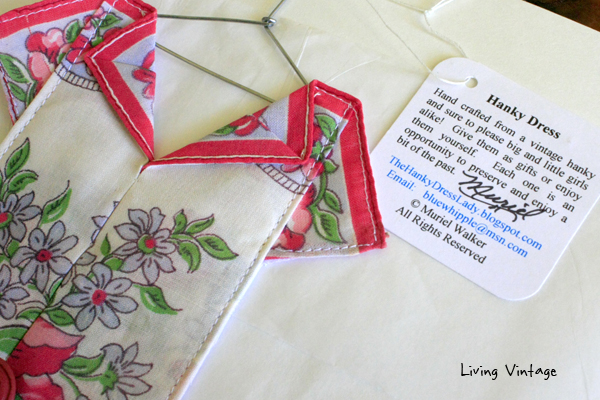 I asked Muriel if she would provide a really good photo of her packaging, and she delivered this impressive image:
I decided to display my hanky dresses in my laundry room.  I enjoy them every time I walk in there.  They'll probably live there until Mark builds me my dream craft room one day (something I'm already talking with him about.)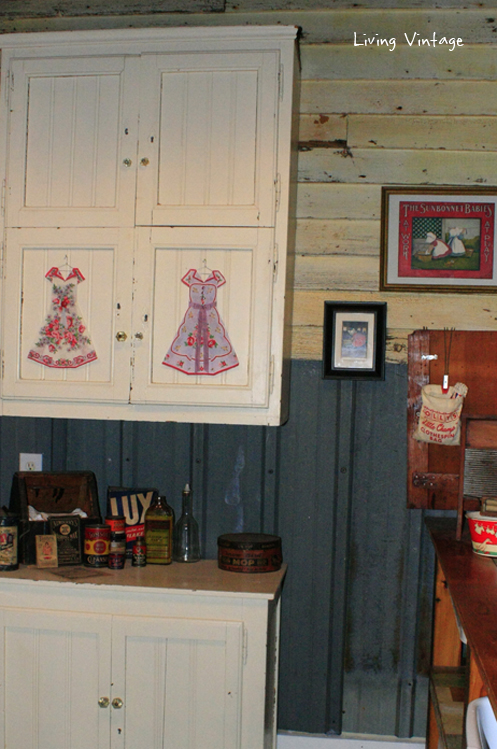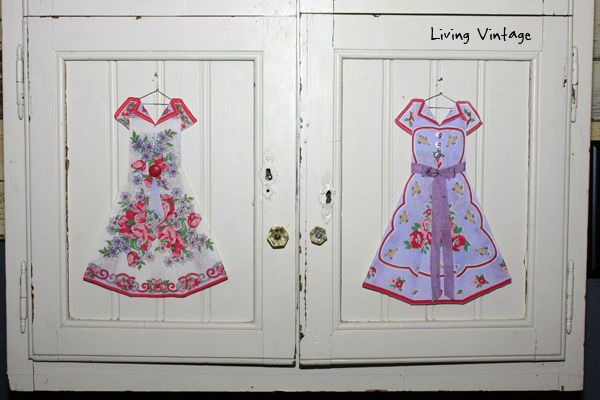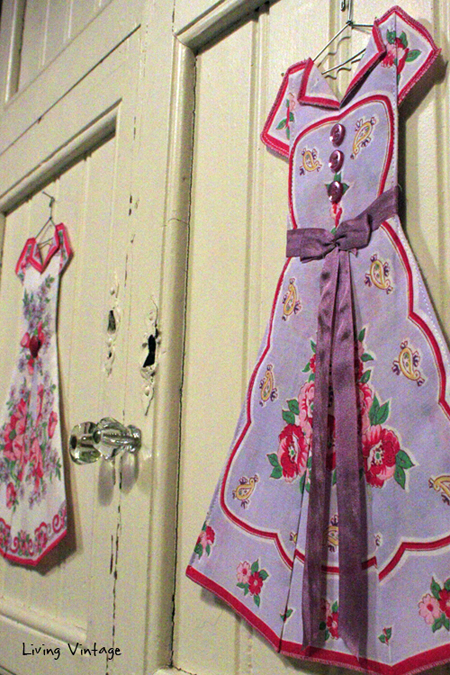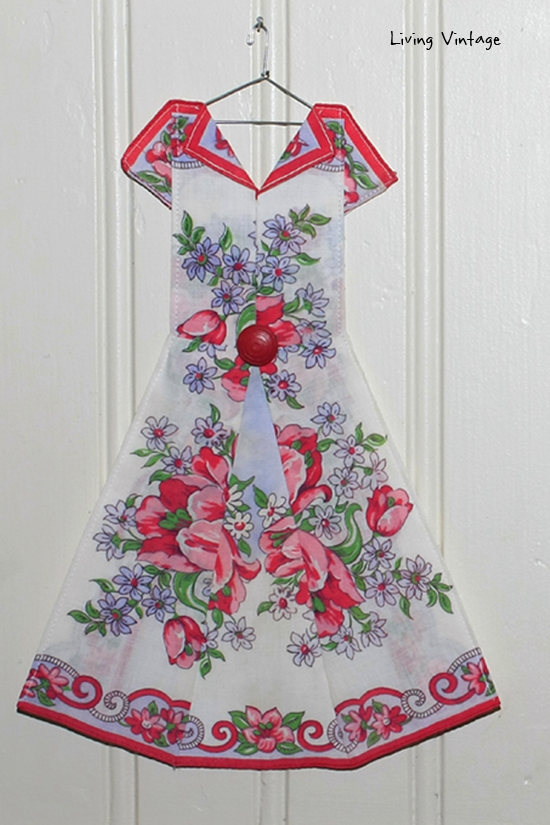 Now, for the chance to win one of Muriel's miniature hanky dresses.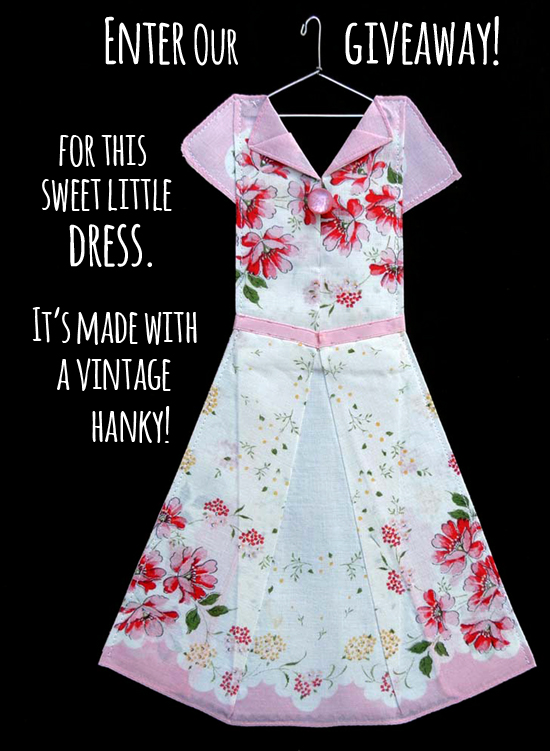 Muriel has graciously agreed to mail one lucky winner this adorable hanky dress: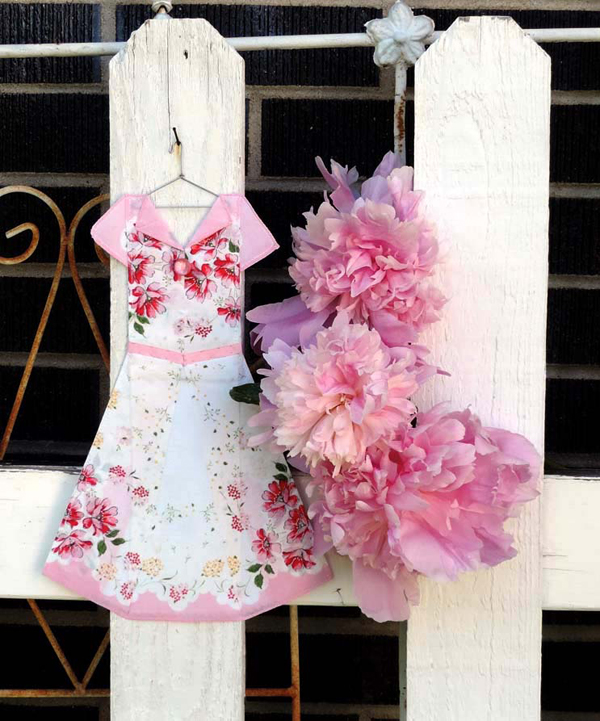 It's another little handmade jewel; and I think that pretty much summarizes another reason why I like them.  Each dress is so unique, not just because of the vintage hanky but also because of the embellishments she chooses for each!
Would you like to enter to win it?  If so, all you need to do is leave a comment below.  Of course, Muriel and I would also appreciate if you would visit Muriel's blog, her Facebook page, and her Etsy shop.  You are invited (and encouraged) to leave comments on her blog or "like" her Facebook page; this effort on your part will earn you one additional entry for each "like" or comment.
Also, if you have some vintage hankies that bring back memories of your mother or grandmother and would love to contact Muriel about your own hanky dress, you can reach her directly via her Etsy shop.
Oh, and one last thing:  this giveaway is will run until 9 p.m. on Monday, July 27th and the giveaway is open to residents of the U.S. or Canada only.

 [UPDATE:  The winner of the giveaway is Hope Williams!]
Save