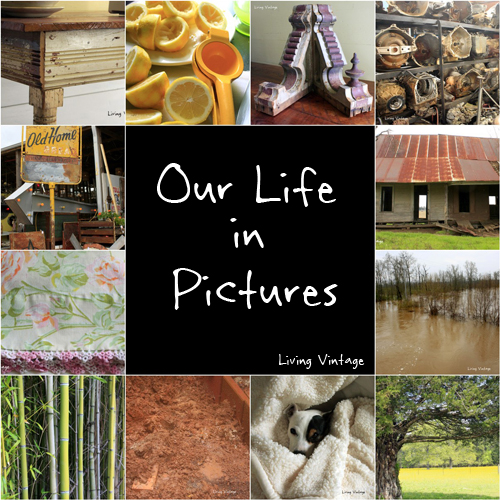 I haven't done one of these posts since last August so I thought I'd catch y'all up on what we've been up to lately.

The most prevalent thing in our lives in the past few months has been rain, rain, and even more rain.  Since March, we haven't gone a full week 2 days without rain.   In fact, most weeks have been full of rain. Of course, it rains in East Texas a lot (as compared to other arid areas in Texas), but this year, we've had a freaky amount of rain.  Maybe that's the reason for my 'blah' mood?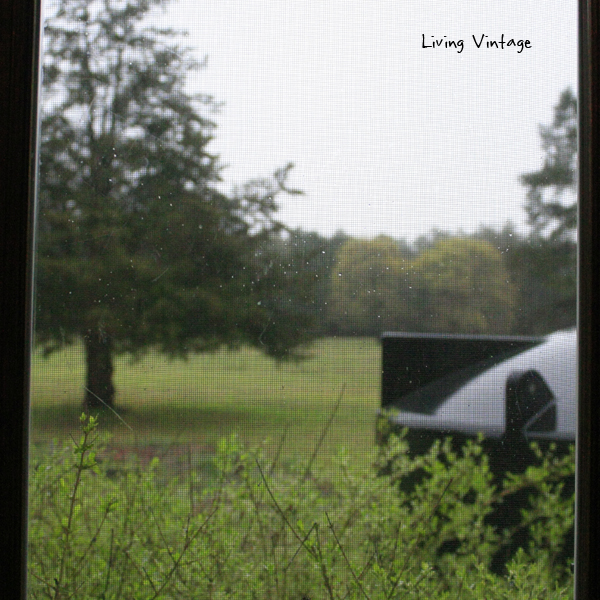 Tons of flooding around here, of course.
I shot these pics in March of the Angelina river; we cross over it on our way to Nacogdoches.  The river flooded then and hasn't recessed much (if any) since these photos were shot.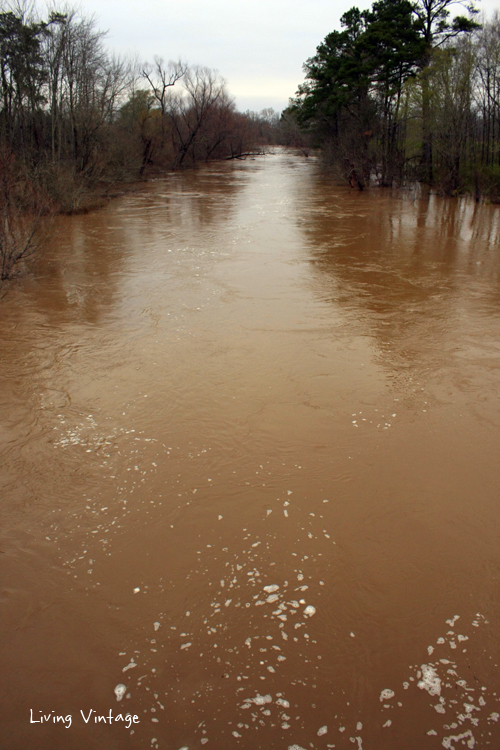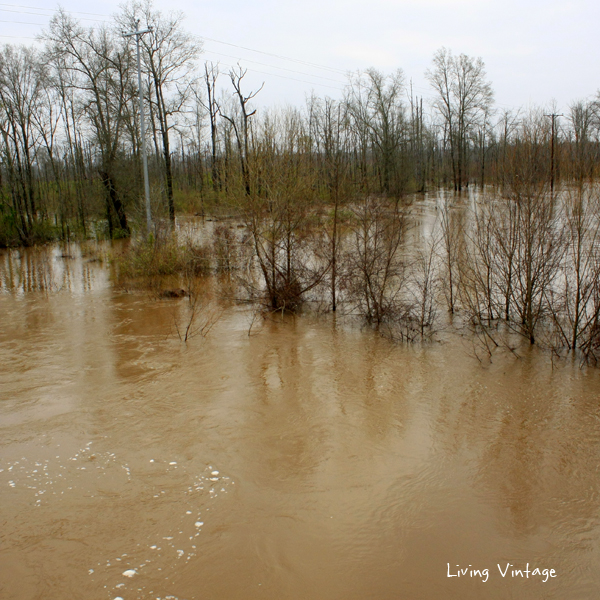 The trees you see above normally flank the river.  On the other side of the road, the owners of these hunting cabins have had to abandon them until things dry out.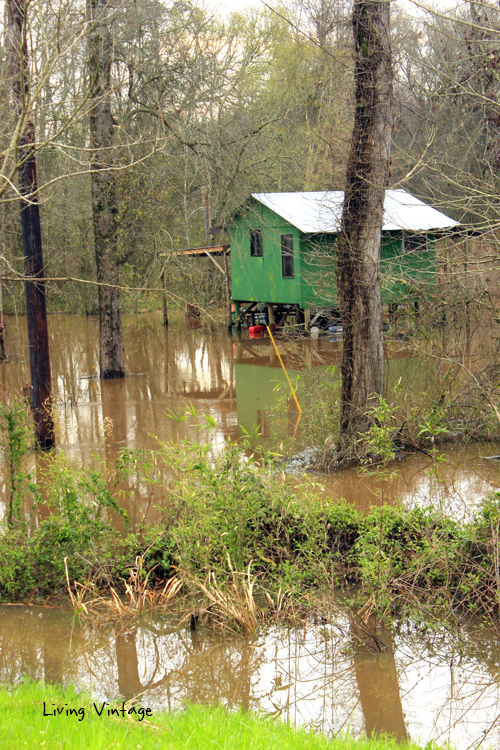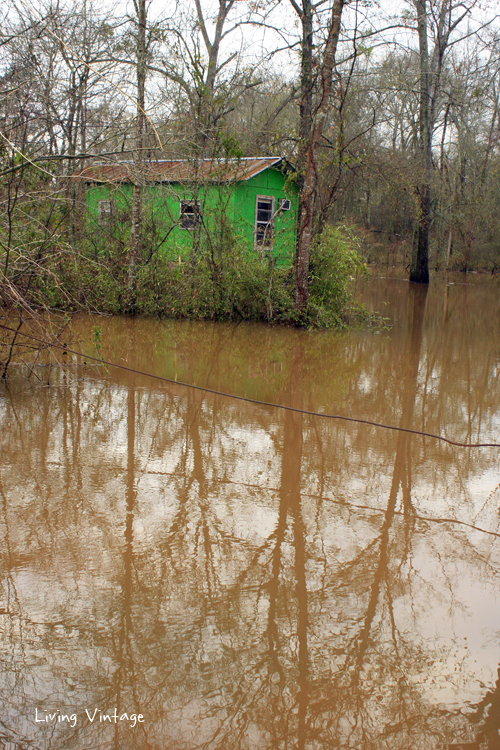 One benefit of all this plentiful rain:  the days have been so cool, we haven't had to turn on our air-conditioning yet, which is a money-saving blessing.  Also, we had a gorgeous Spring.   The flowers in the neighboring field were so vivid yellow, they looked almost neon.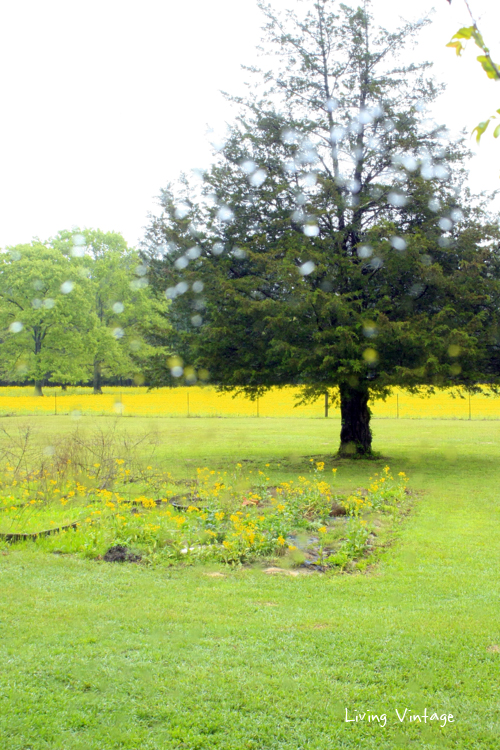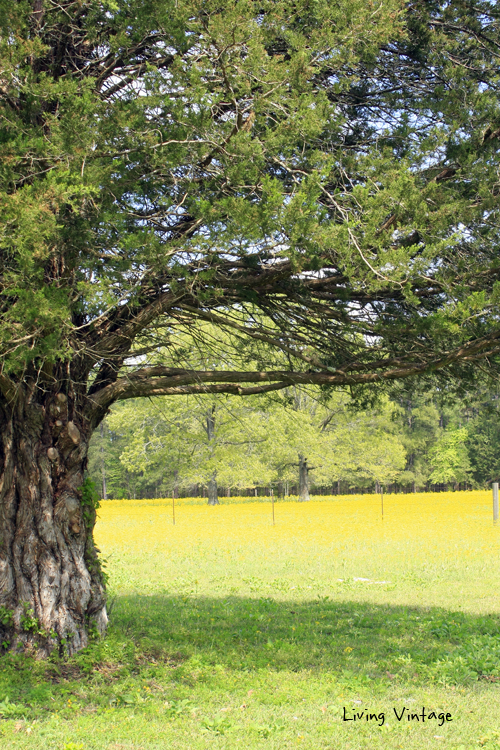 Speaking of yellow, I spotted lemons on sale at our local Walmart one day.  Zesting and squeezing fresh lemons when they're on sale is one way I save money and always have fresh lemon juice and zest on hand for recipes.
Plus, it's a good way to spend some time on a rainy day.  When life gives you lemons . . .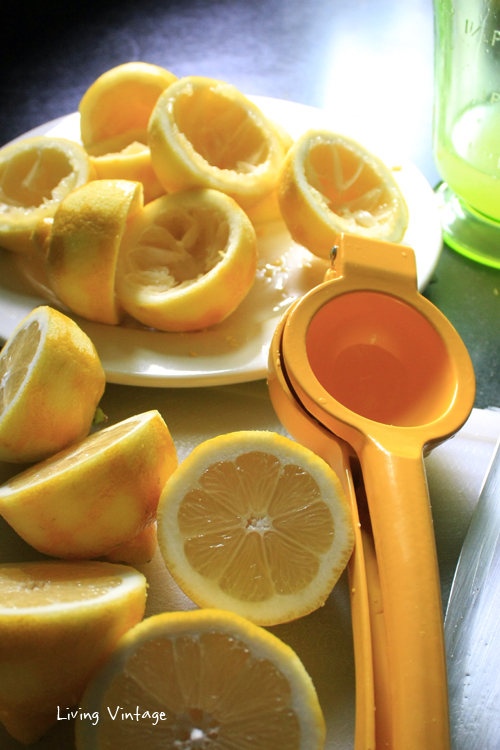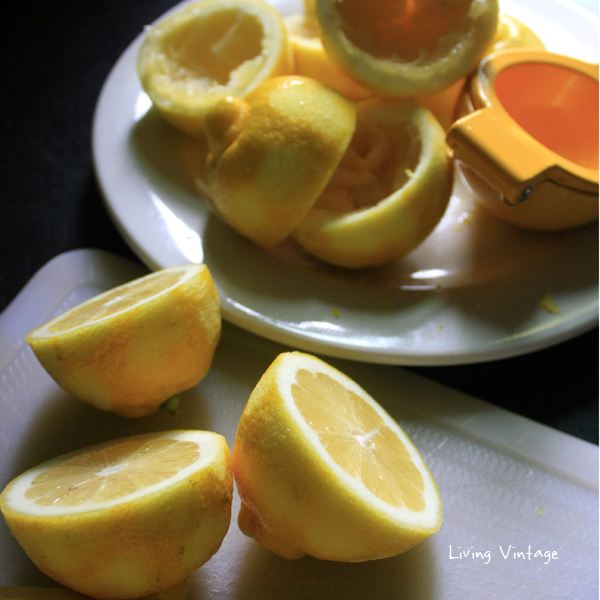 I'm working on another post regarding another way I save money cooking favorite recipes.  I think you'll like the spicy tip.

Yes, Mark and I did make it to Round Top week in April.  That blog post is coming soon as well.  In the meantime, I'll share a photo of an old sign I wanted pretty badly (for what should be obvious reasons), but the price tag was way too steep for me.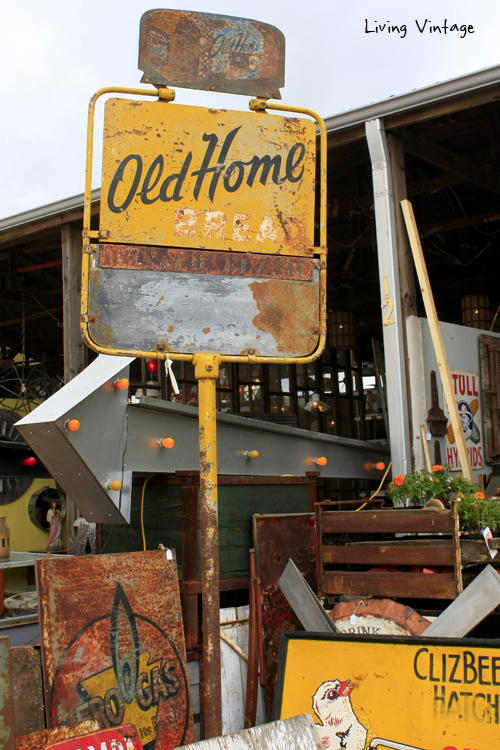 Also, we stayed in an RV park on Lake Somerville, and Mark photographed this beautiful sunset one evening.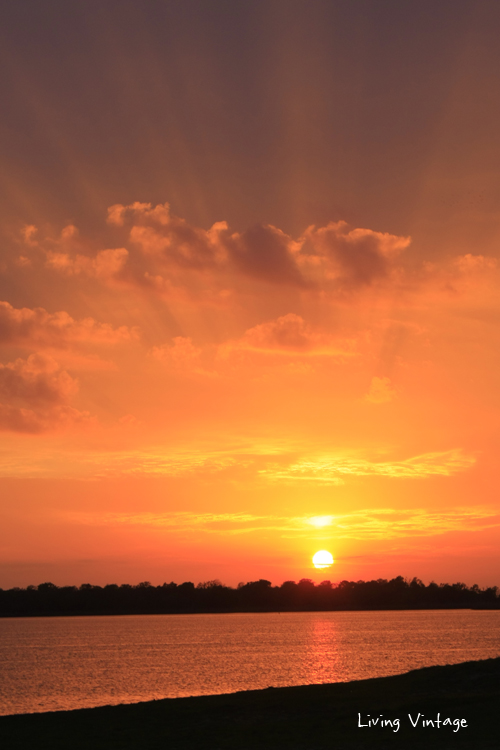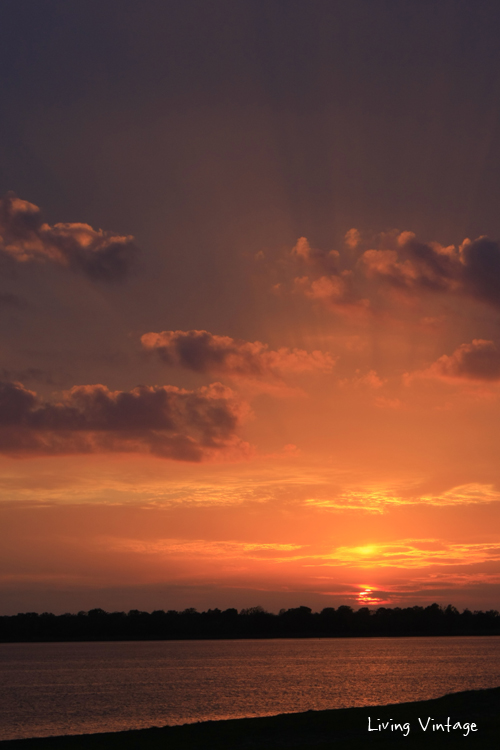 Mark and I decided to sell our third vehicle, a Toyota Tundra that I bought years ago when I was single.  We had debated whether to keep it.  It was an excellent vehicle — never a single problem with it, but we couldn't justify continuing to pay insurance and maintenance on a vehicle we hardly ever drove anymore.
We met the buyer in Canton.  This is my goodbye photo to a good truck, and the only brand new vehicle I'll probably ever own.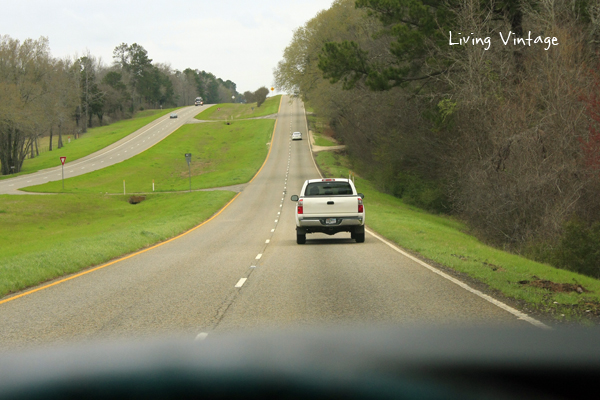 While we were waiting for the buyer to show up, I shot this image of an old car for sale in the parking lot where we agreed to meet.
What do you think about the paint job?    Mark didn't like it one bit.  I thought it was kinda fun, but not something I'd ever want to own.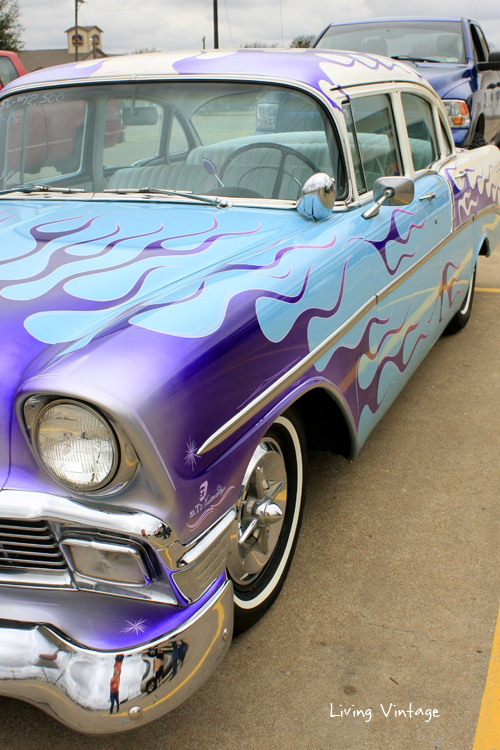 On the way to and from Canton, we saw this old abandoned farmhouse.  I'll share more pics soon.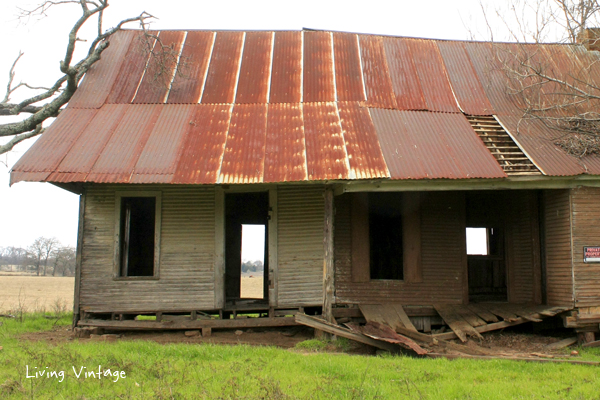 With some of the earnings from the sale, we repaired the transmission on our 3/4 ton truck that we had to buy for our old home salvage business.  (Our 1/2 ton Tundra struggled to pull a trailer full of reclaimed wood; thus, the reason why it was parked most of the time.)
Fortunately, our GMC did not require a complete transmission overhaul.
At the shop, I spotted two huge racks of parts, and I thought they were quite pretty, believe it or not.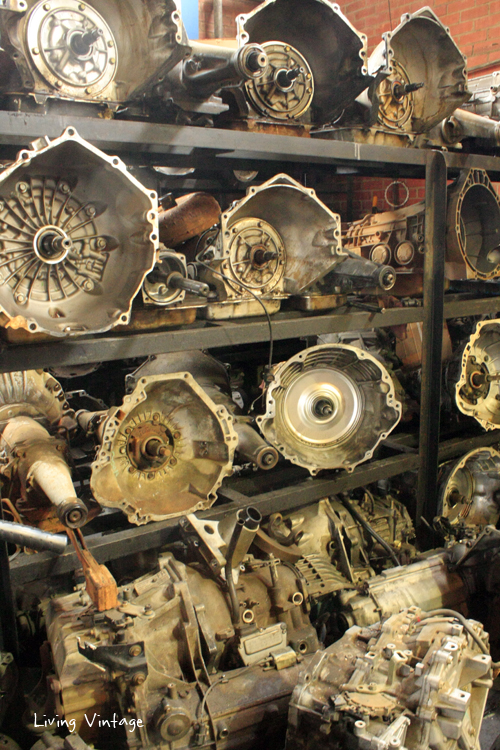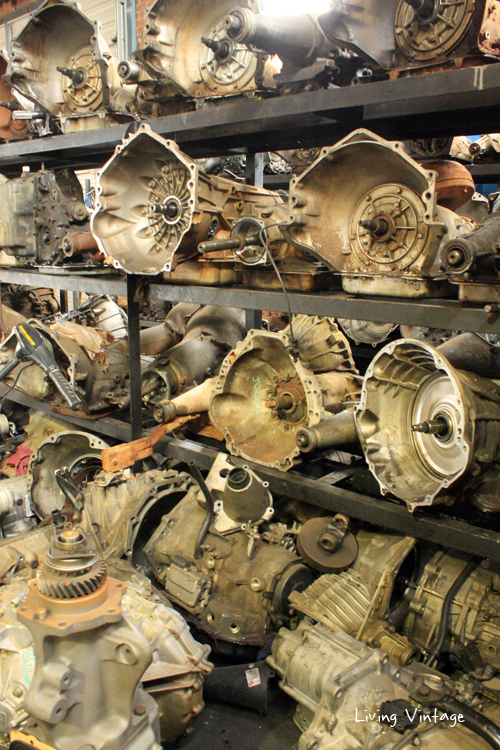 Oh, and there was a building next door — vacant and for sale.  The building itself was nothing special, but the old neon arrow was really cool.

I have not sewn a single thing in months, but I have been . . . well let's just say:  preparing to sew.  I have been buying vintage sheets, tablecloths, and fabrics at estate sales and thrift shops.
Here are just a few.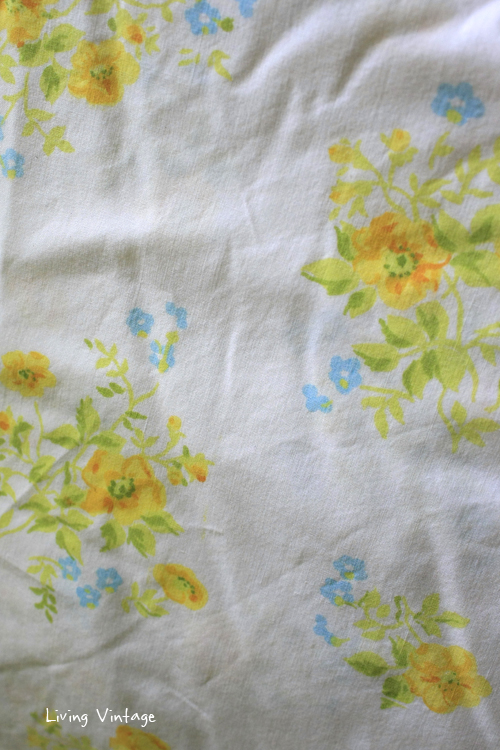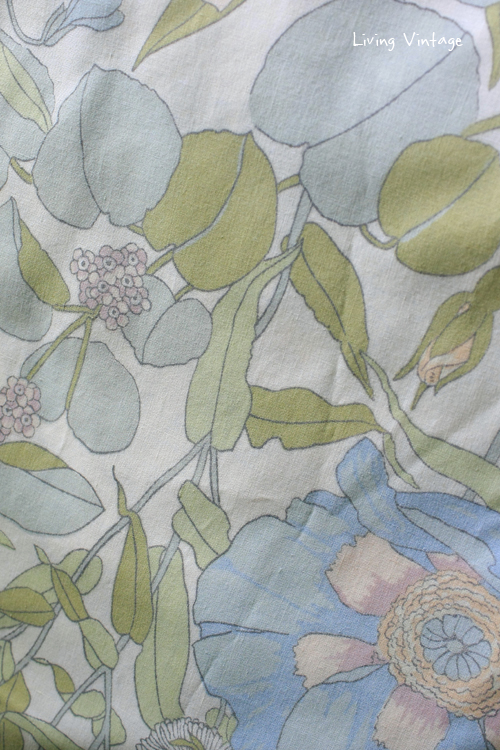 I also found this gorgeous old pillowcase with crocheted edging for $2!!  . . .
. . . . . . and lots of cloth napkins at rock bottom prices that were too good to pass up.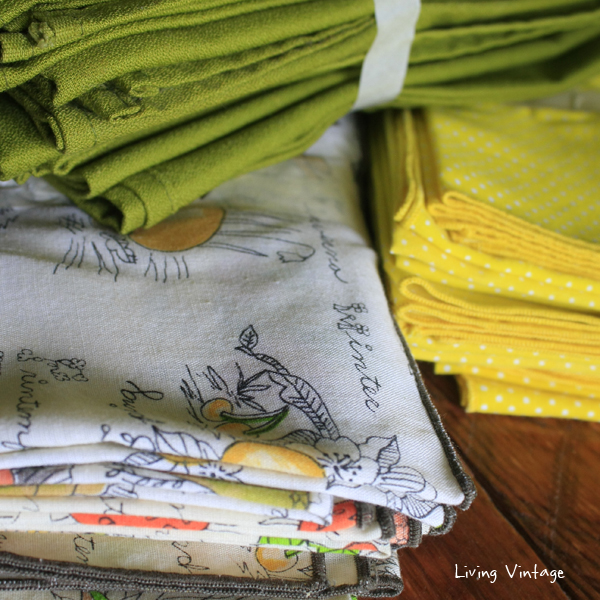 Oh, and Mark made me a gorgeous sewing table using, of course, reclaimed table legs, wood, and trim.  It's so pretty.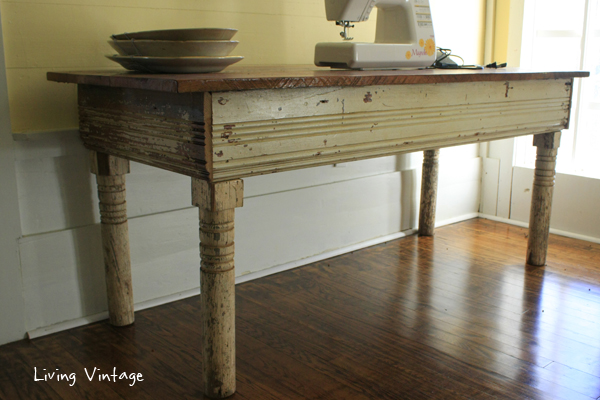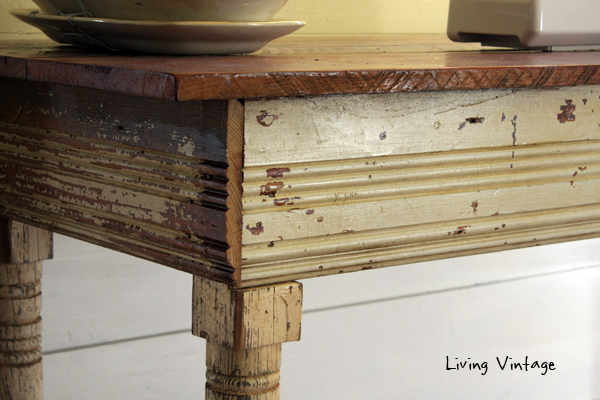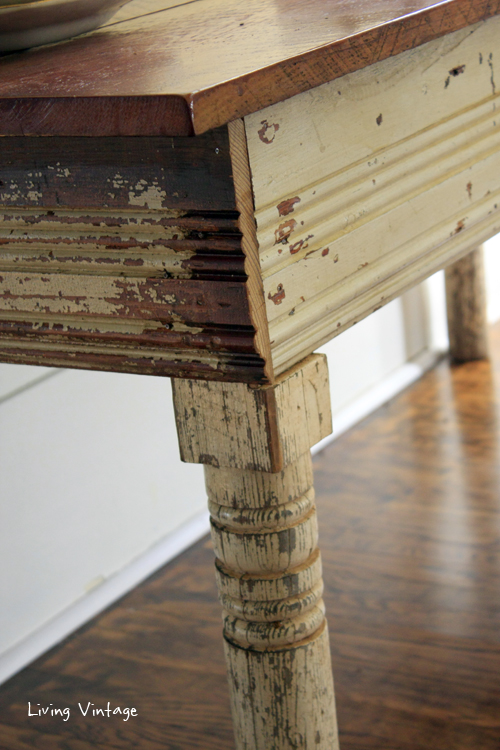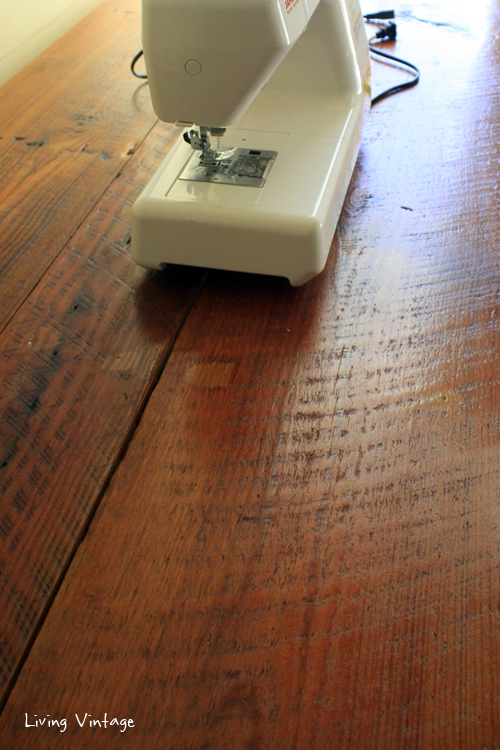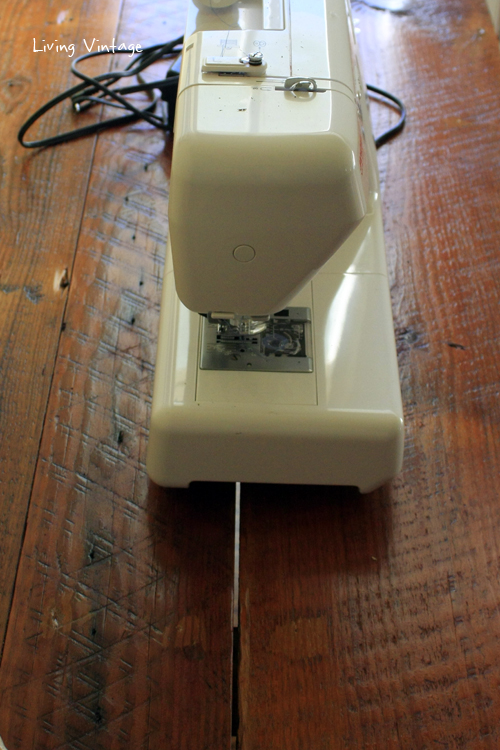 Oh, and speaking of buying things, I scored these two antique corbels on Etsy from Milkweed Vintage.  Don't you just love when you stumble across a great deal?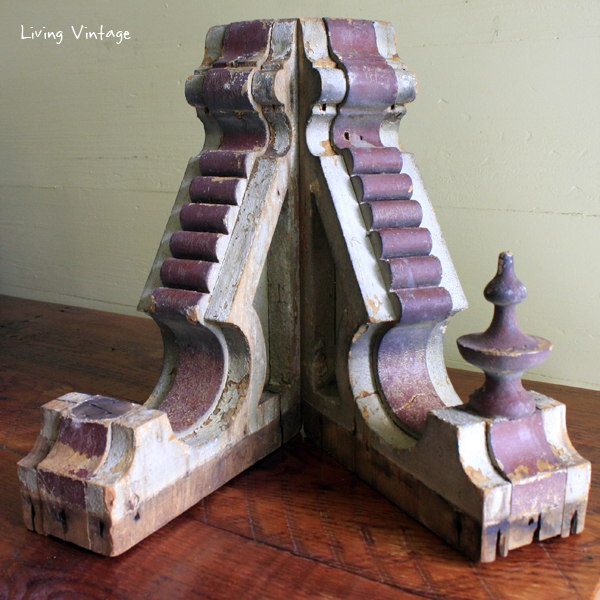 Oh, the completion of our shed project was delayed due to all the rain we've been having, but we did manage to finish it last week.    It was a mud pit most days, and the next-to-last day we worked was no exception.  It rained half the day that day, too, but fortunately, the sun shone that afternoon and dried out some of the muck.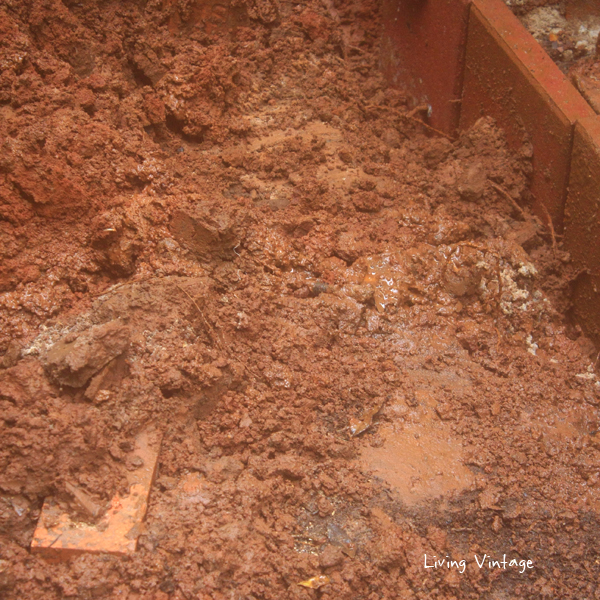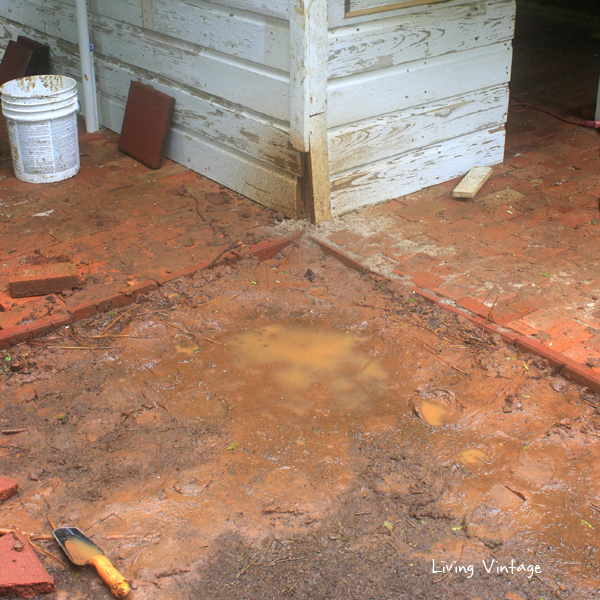 I promise I'll share final photos of the shed as soon as Jenny has time to decorate it.    (Knowing her, that will be soon; I'm sure she spent last weekend playing in it.)  I know for a fact that she and her husband Ray, wasted no time sitting and enjoying their little porch.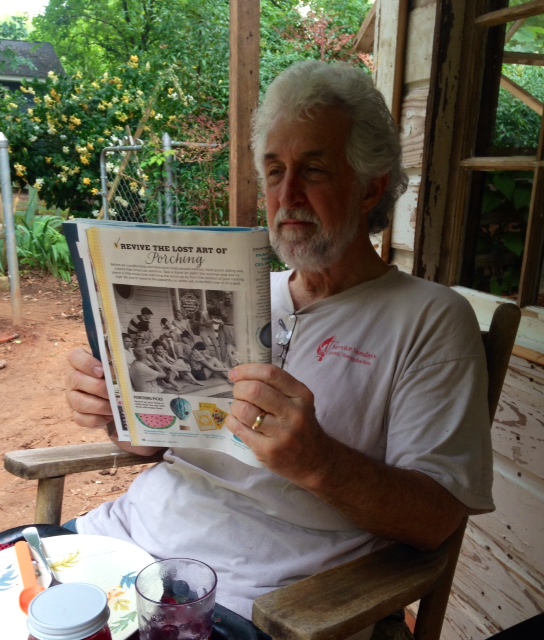 Between the rain and the work, Mark and I have managed to walk with our dogs down the county road that borders our property.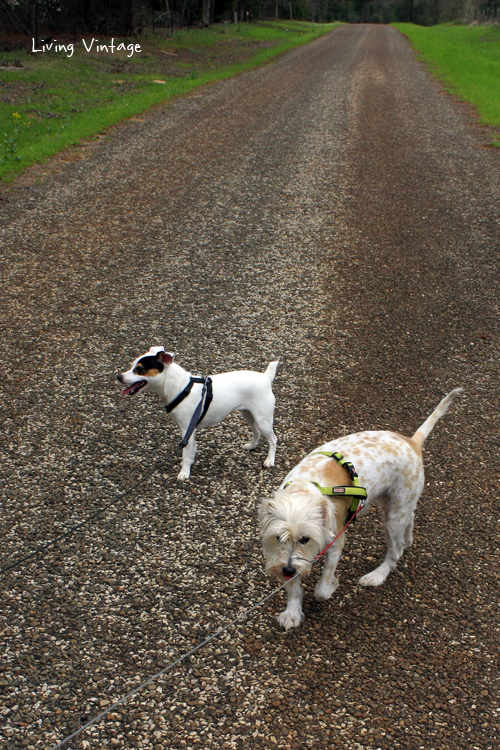 It's great exercise for all of us, of course, and a great way to tucker out our hyperactive Jack Russell terrier.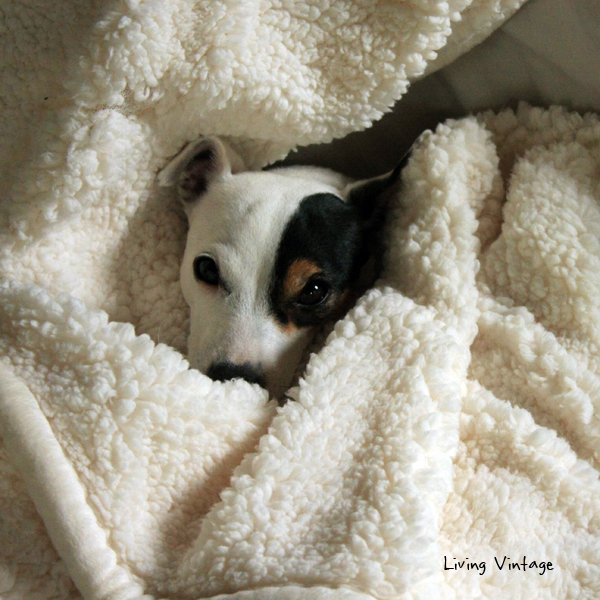 I shot this image of some pretty bamboo (who knew that bamboo had so many hues of green?), and we spotted yet another abandoned house that I'll share with you soon.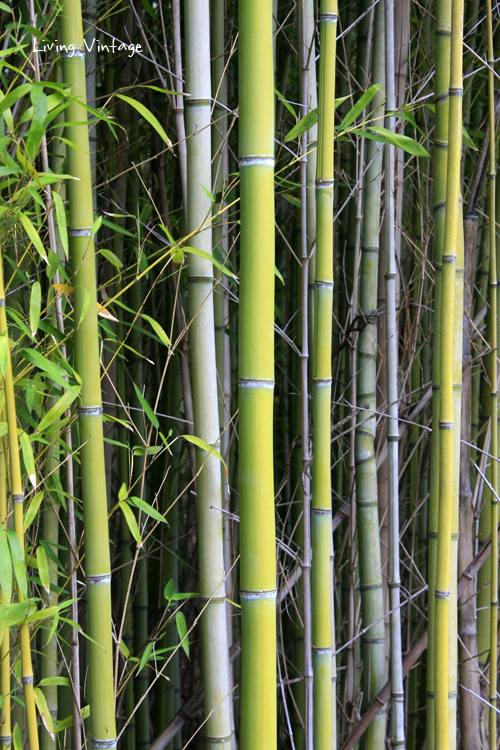 And that about sums up our life here lately.
Hope you have enjoyed seeing what we're up to.  I will try not to wait so long next time.

I'm linking to these parties:
Vintage Charm @ Adirondack Girl at Heart
Save