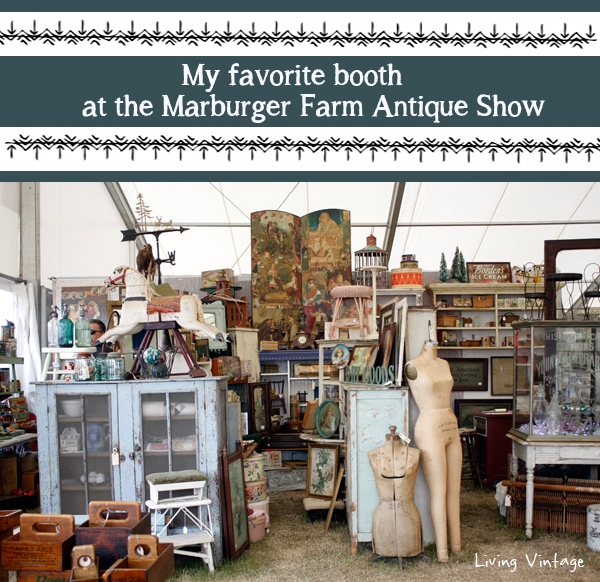 I've been holding out on your guys.
Deliberately.
I wanted to end my short series about Marburger Farm Antique Show by showing you my favorite vendor (booth AC-1) at the show.
Two Sisters Antique, is stocked and decorated by my incredibly talented sister, mom and aunt.  Even if there was no familial relation, I'd have to tell you that it would still be my favorite just because they sell so many of the things I collect.
I'll leave it at that and show you the photos I shot of their booth during last Fall's show.
By the way, if you want to "like" Two Sisters on Facebook, here's the link. Oh, and if you want to see even more lovely picks from their booth, take a look at my posts here and here.