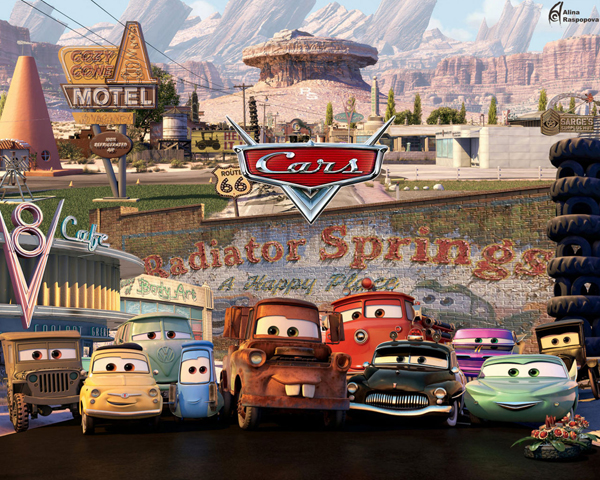 Do you know Mater in the movie, Cars?
Well, we spotted him recently, hanging out in Texas.
He apparently likes the parking lot at Isaacs Wrecker Service.
I thought your kids or grandkids might like to know.

P.S.  Oh, the Cars movie image above?  It's a free download.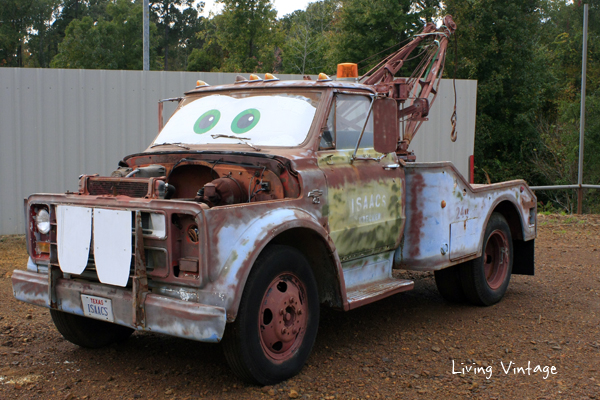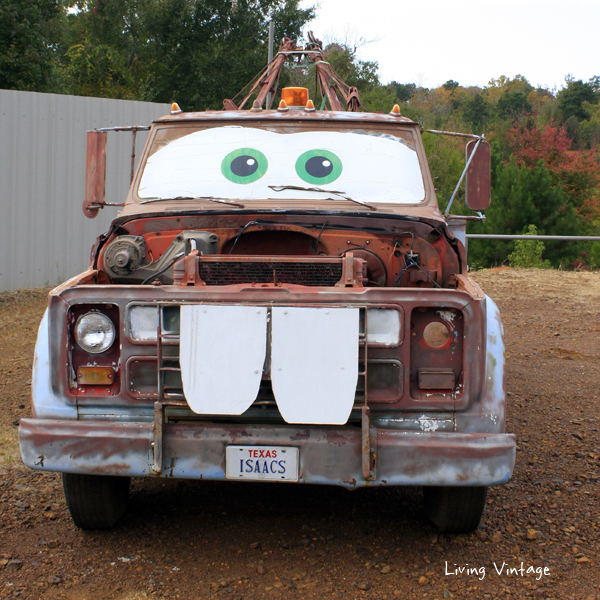 And I played in Photoshop, using various textures.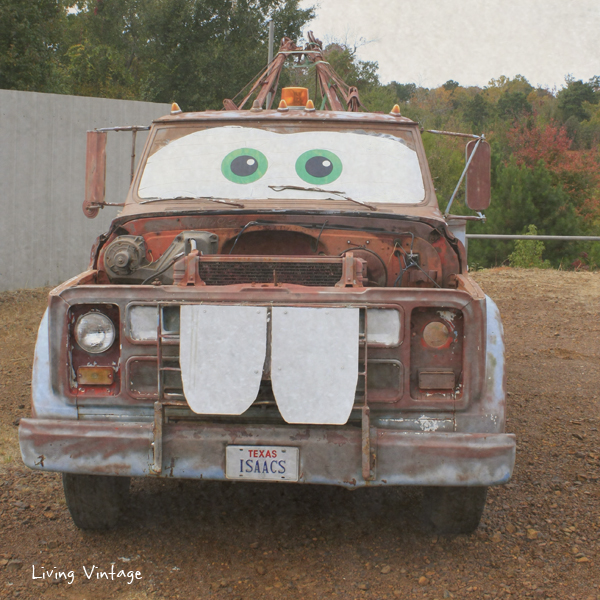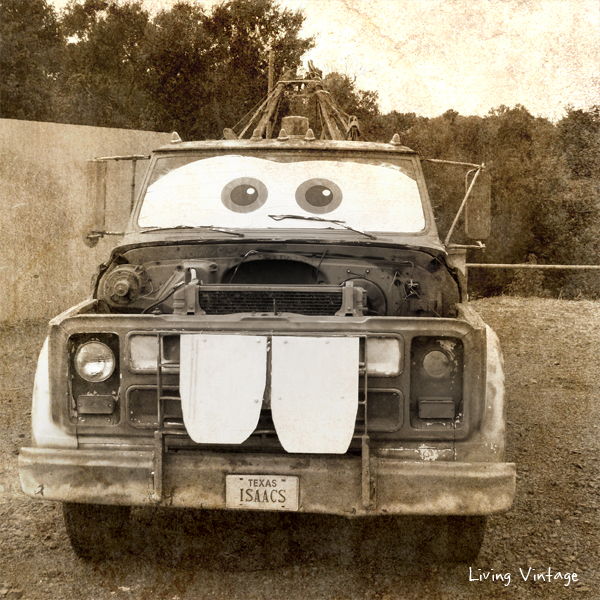 Sharing with:
Texture Tuesday @ Kim Klassen dot Com